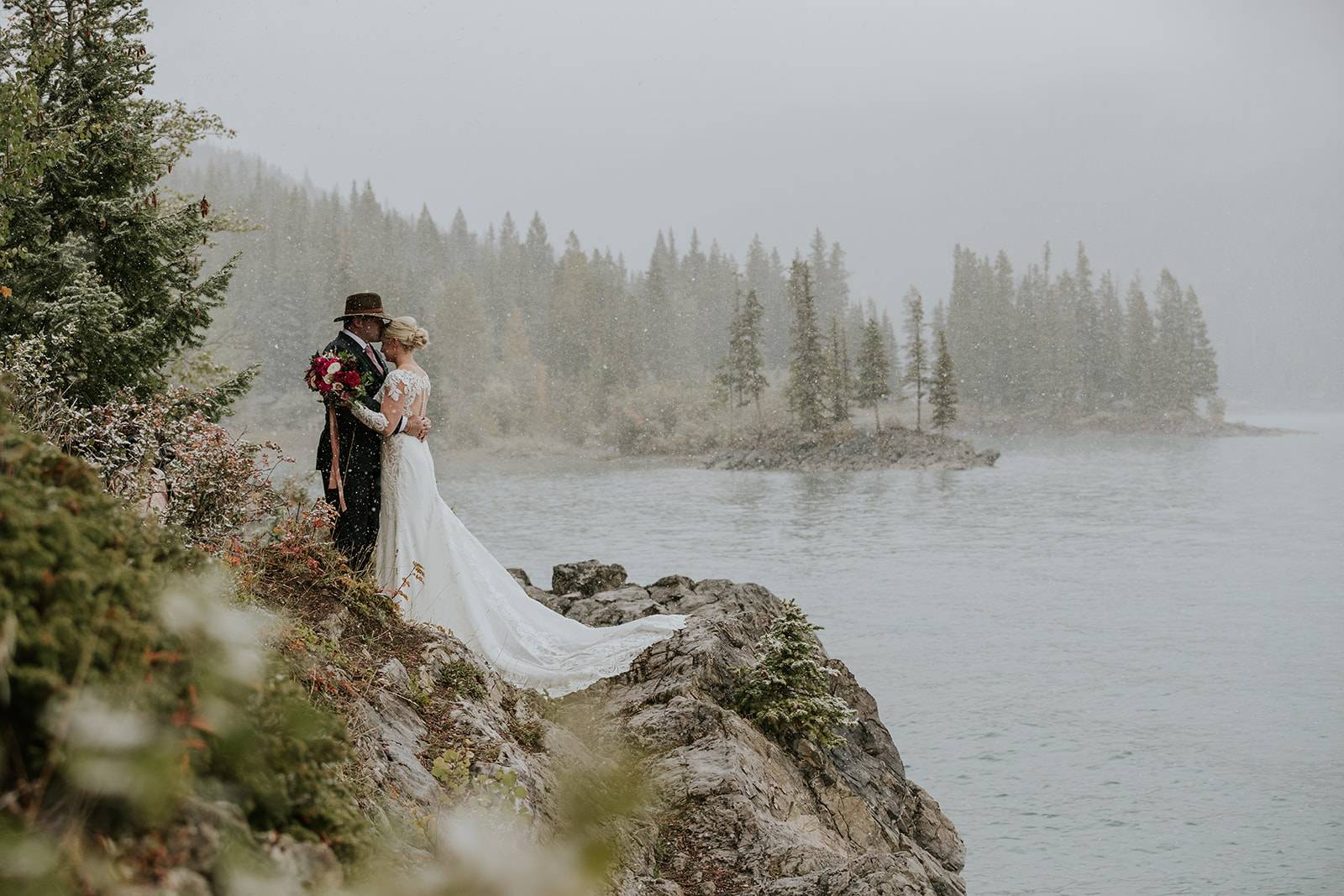 Designing the Big Day
The design focus was to incorporate bold beautiful colors against natural elements. At Lake Minnewanka we wanted to create a natural floral arrangement that wasn't forced and was complementary to the environment. With the Park Distillery, we were working with richer wooden elements that needed to be softened and brightened up by creating romance. Adding pops of color and texture was the trick to achieving the romantic but bold look.
As a wedding planner, my favorite moment was meeting the couple face-to-face and giving them a big hug. With them living in Texas and us in Calgary, we held our regular meetings through video. Another memory we cherish from this wedding was when we did the room reveal for the couple. The excitement and emotion that Jordan, the bride, felt in that moment was written all over her face and captured on film -- it was unforgettable. It's moments like this that fuel your fire of being a designer!