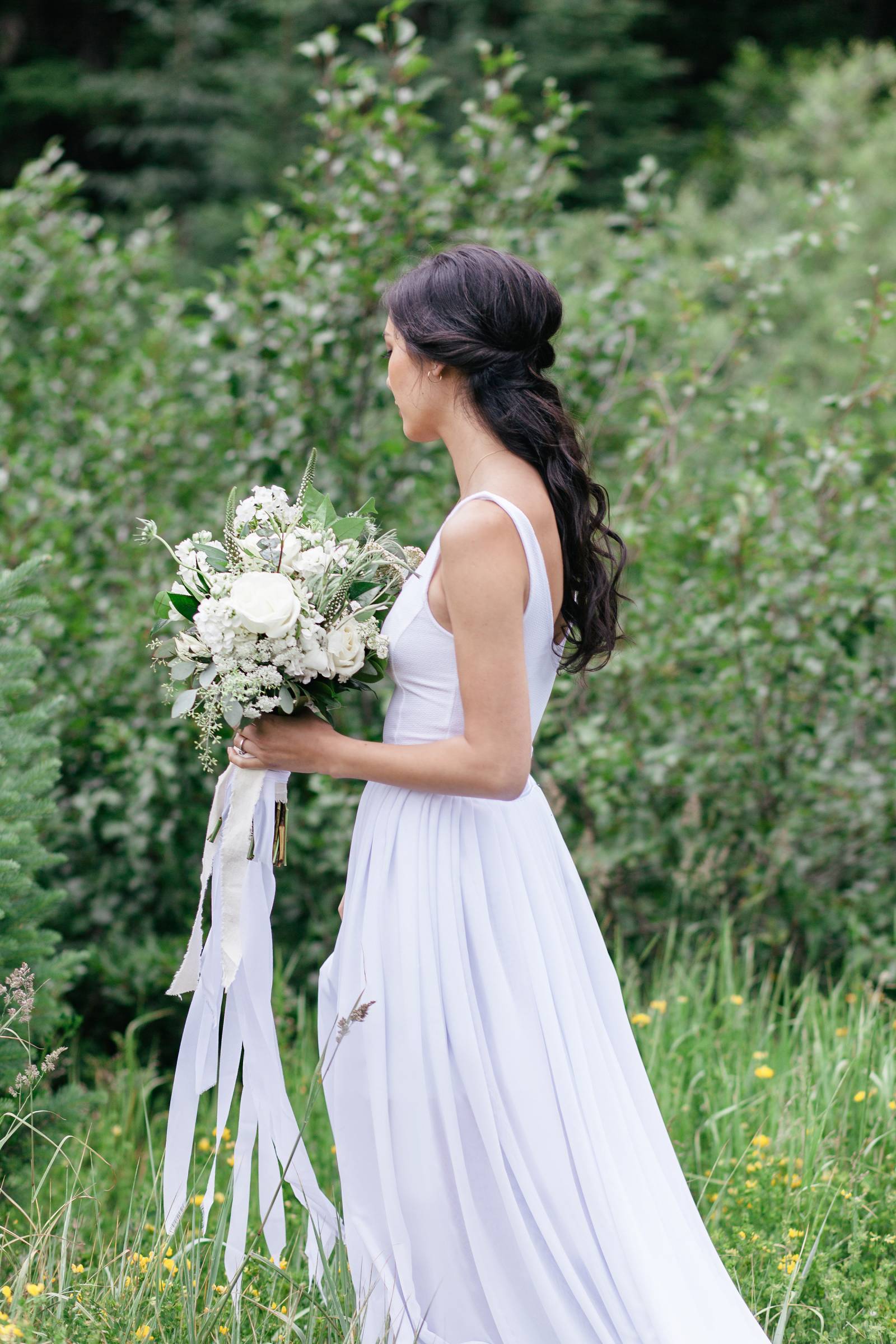 Inspiration
I grew up in the small town of Kamloops, where occasionally we would take a drive to Vancouver via Coquihalla Highway. Escaping our semi-desert city of yellow fields into the depths of the forests and onto the sky-scrapers. There is a rest stop at the summit of this mountain highway called Zopkios. It has a destinctive ridge line that appears as if mother earth sliced through the rock, revealing a granite slab that rises high in the sky.
I've romanticized about shooting at that spot for years. The gown is designed by myself and effortlessly completed by my amazing mother.
The shoot day was amazing, after hair and makeup, we left for the summit. Gown in bag, bouquet in hand, camera around my waist we found our perfect backdrop. We experienced the unfathomable beauty of the mountains, gazed upon its granite markings and captured the romance of the day.
~ Wedding Photographer, Avec Amour Weddings