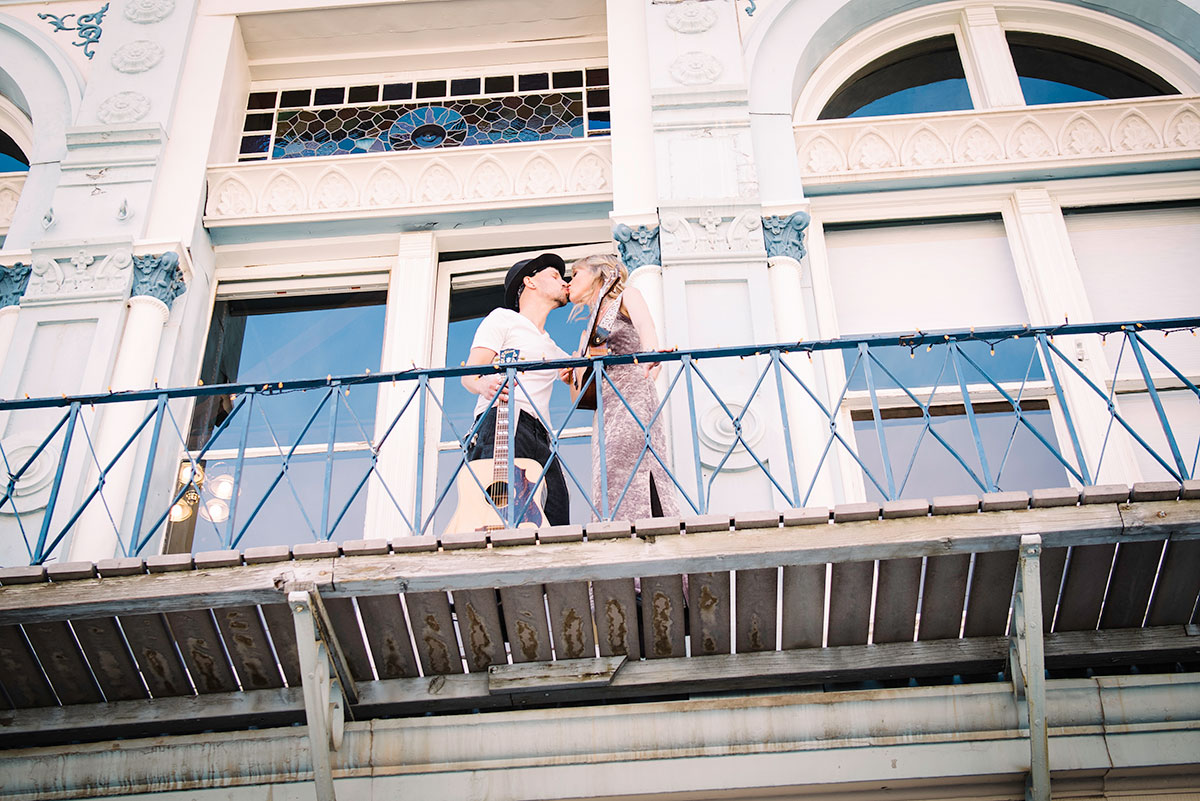 Behind the Styled Shoot
The small mountain town of Ouray, CO is home to the beautifully renovated Wright Opera House which oozes historic charm and Victorian character. A nearly 100-year-old theatre curtain was the design inspiration and the backdrop to a dramatic tablescape. The Victorian-inspired decor was incorporated into a modern wedding theme fit for an indie-rock duo.

The music video captures what goes on behind the scenes of a stylized shoot (black and white footage) as well as a stage performance (color footage). Combined, the music video illustrates a flirtatious story of innocence, folk culture and true, lasting love.