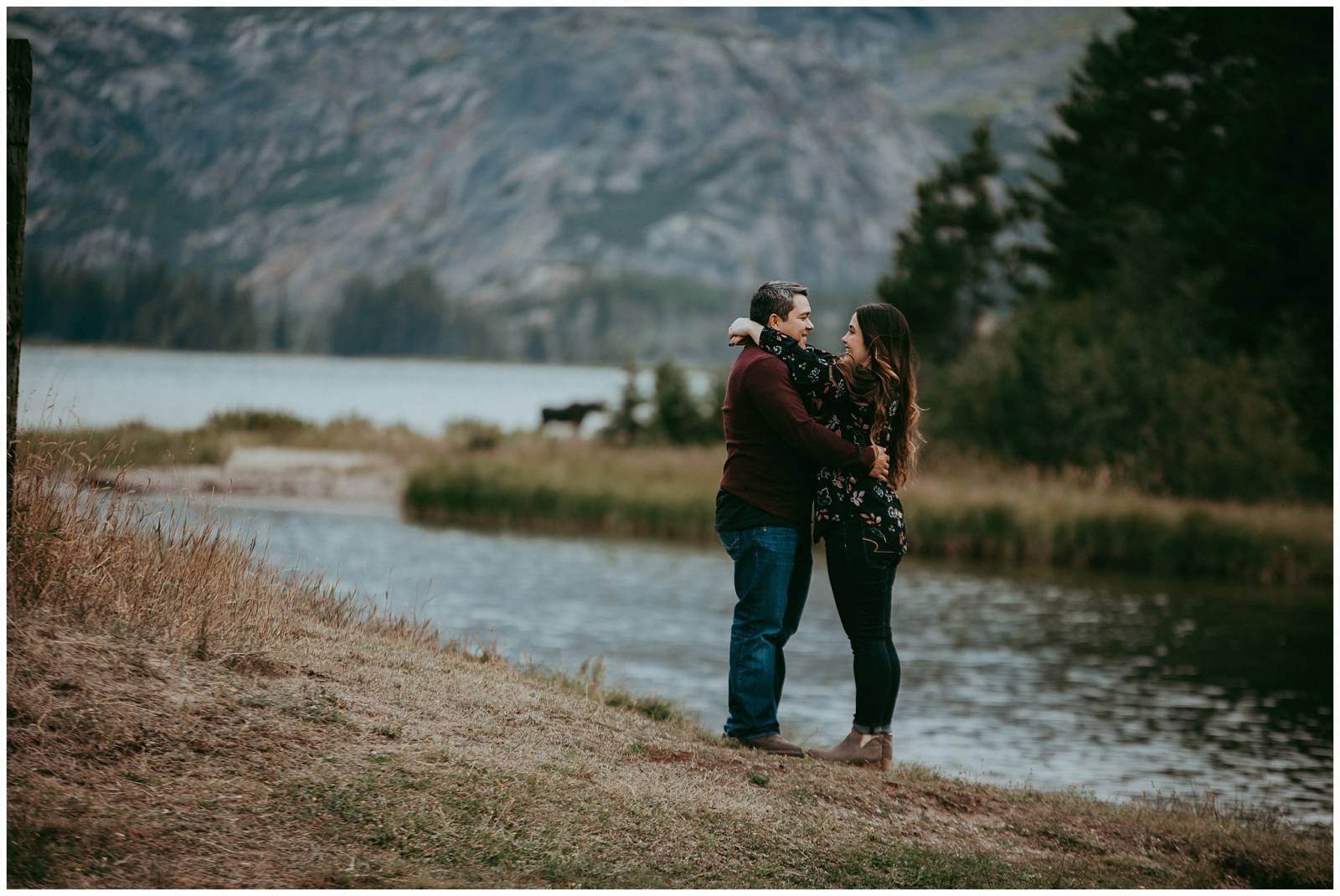 How he Proposed...
Aj planned a camping trip with all his family, he took me down to the creek alone and gave me a piggy back ride across the creek to go over to a swimming hole in the creek. He is dressed for the occasion and I am not, so he takes off his shirt and gets in the swimming hole. So I'm looking around at the beautiful scenery and he starts yelling there's something in the water and to come look. I walked over and realize he is down on one knee, waist deep in the water. I started screaming what are you doing, and he says I'm trying to ask you to me my wife! He pulled the ring out from under the water where he had the ring hiding in a zipper pocket of his swim trunks. RISKY! I stuck my hand out and said are you going to put it on my finger, he says are you going to say yes! Oh yes I forgot that major part, and of course I said yes!
Aj and I have dated 6 years and everyone has sooo been anticipating this proposal and engagement/marriage. As you can imagine, I have definitely anticipated this and have been super patient but everything has been so worth the wait and feels so right! It's so fun after this long of dating to have this new excitement of the engagement and wedding. My cousin(Ajs best friend) will be marrying us, he gets the credit for matching the two of together, and I'm so glad he did!
~ Bride, Brittany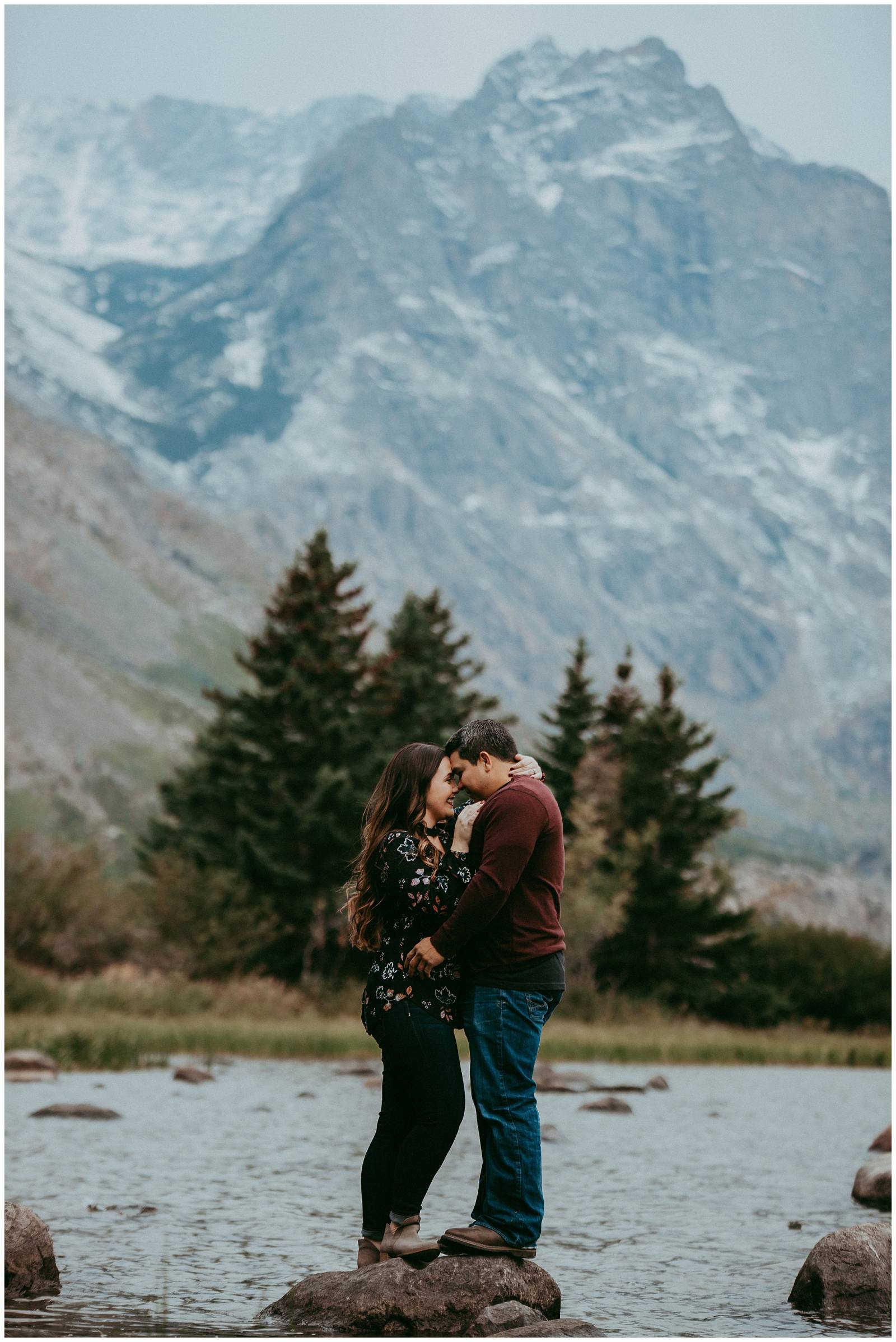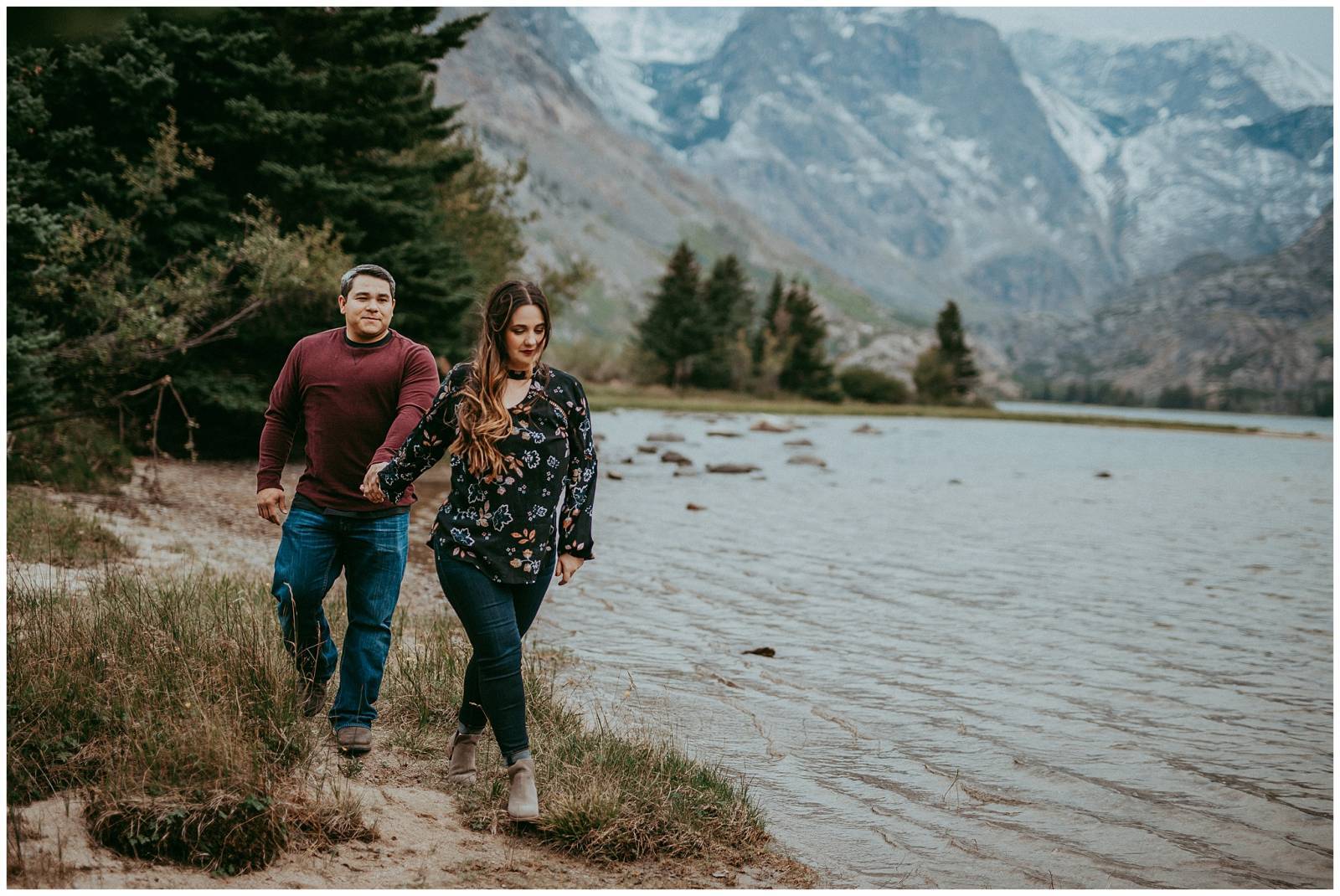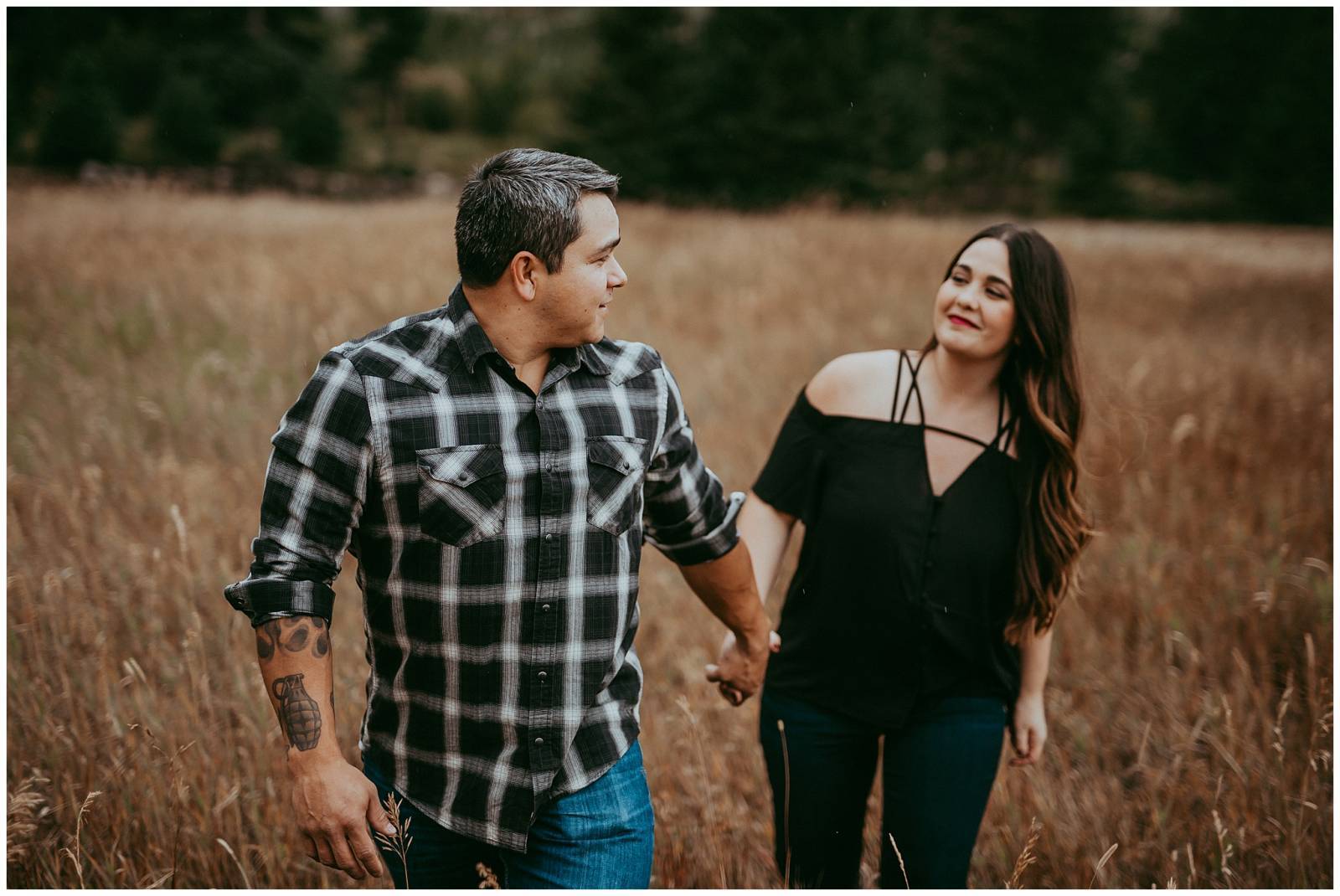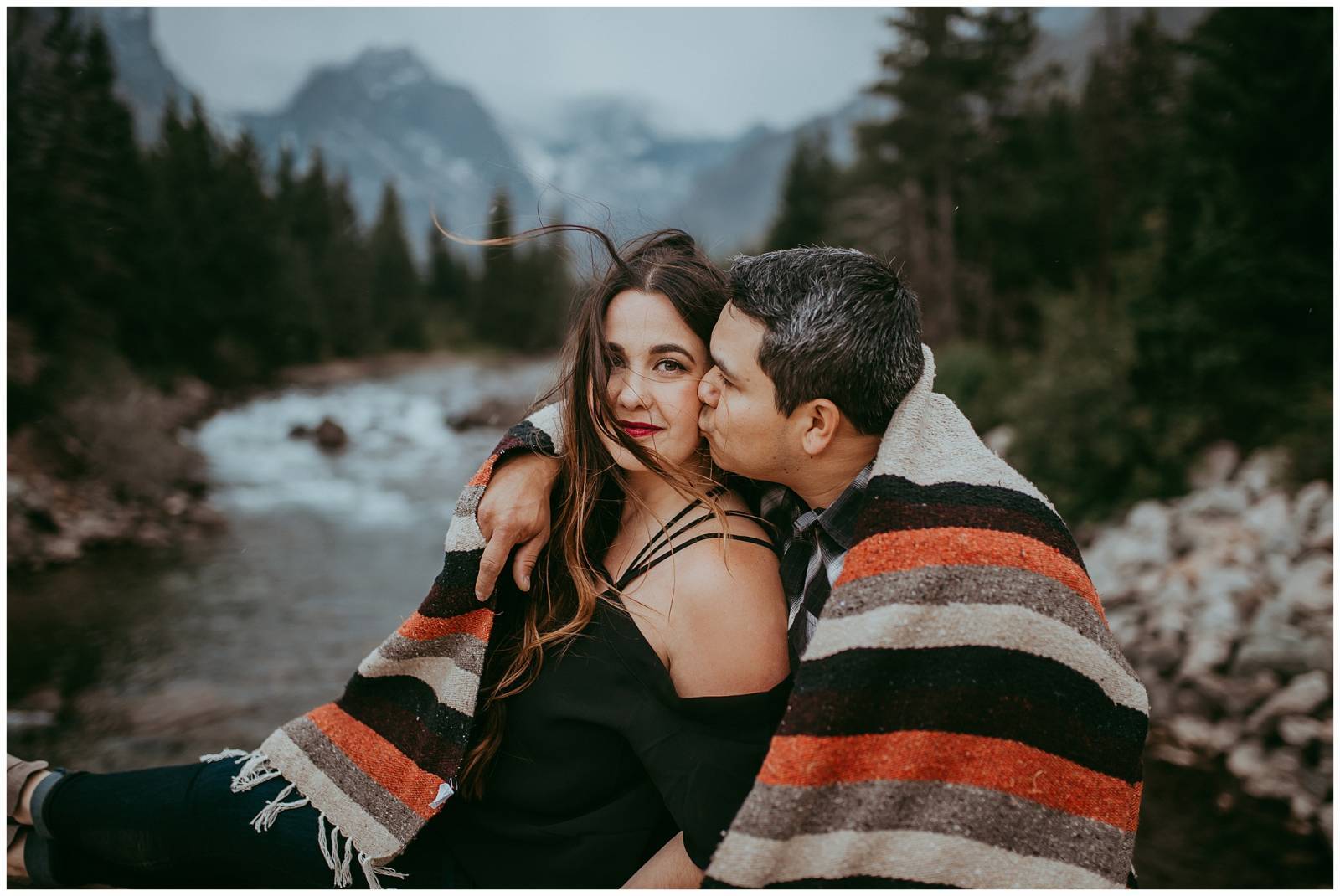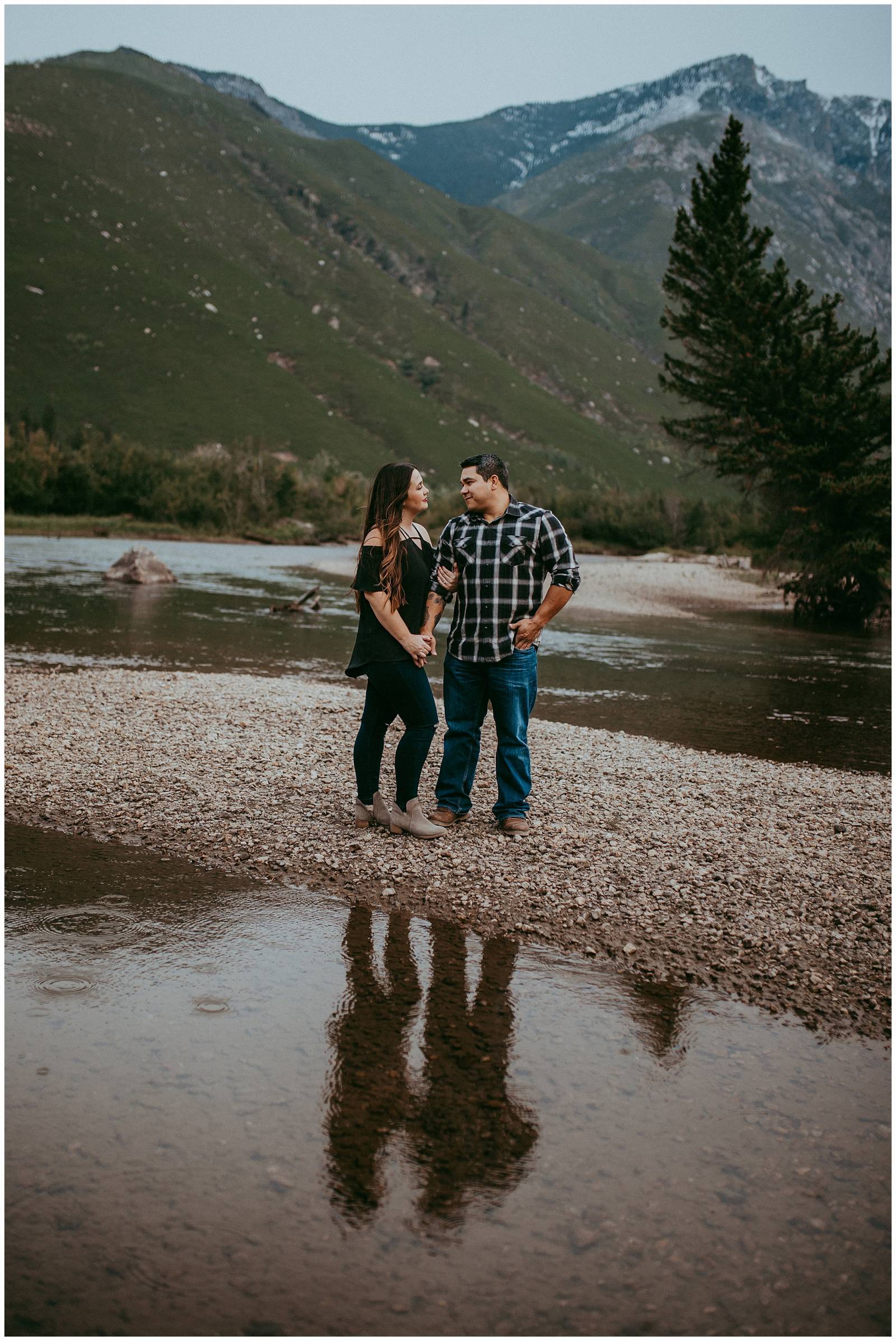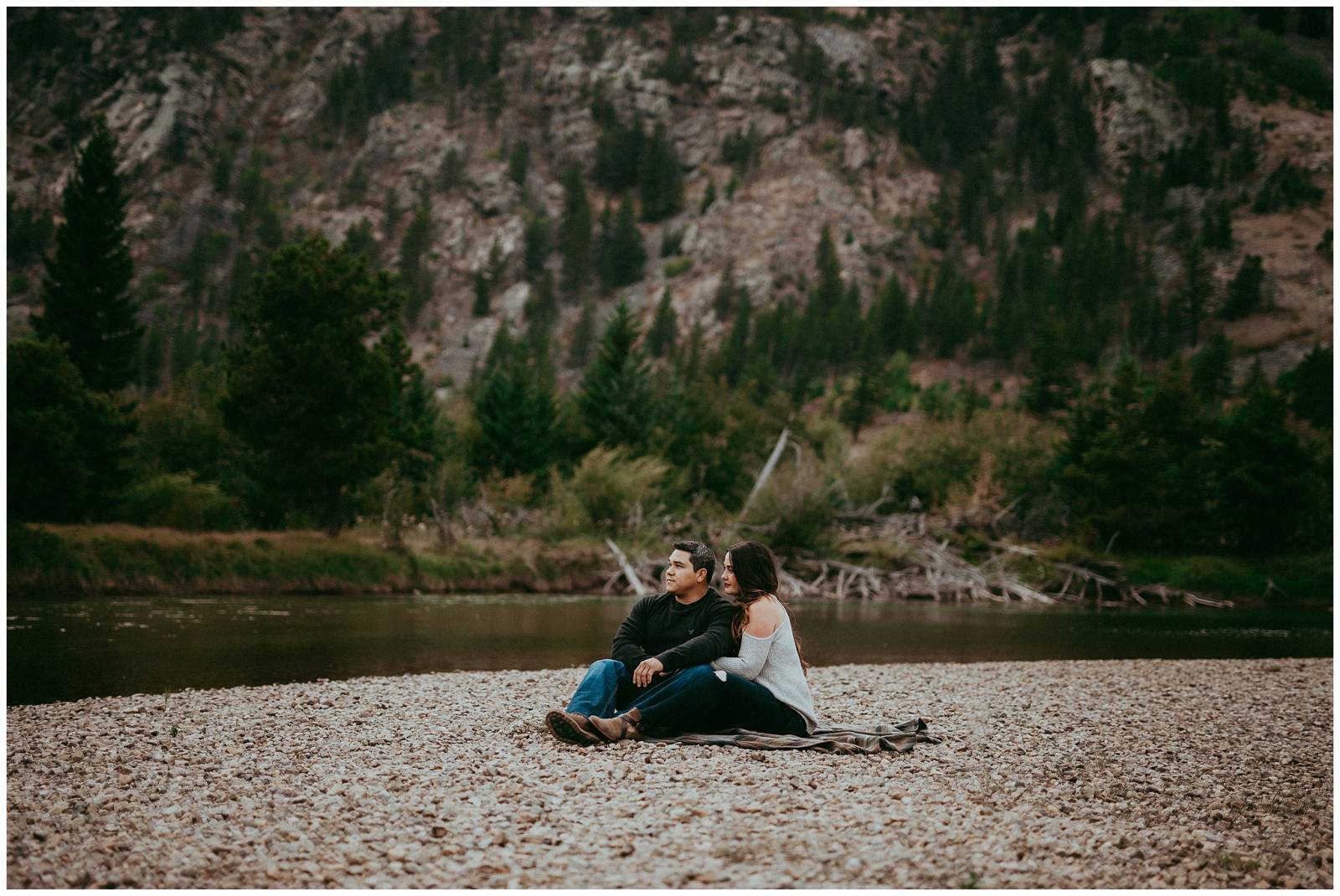 Engagement Photos
Brittany and AJ trusted me to pick a spot that showcased our beautiful mountains here in south central Montana. I knew right away where to go, I love this spot and it's the perfect place to get those gorgeous mountain views I love. We met up at the lake, and the first thing we see walking through the water is a bull moose. As fast as we could we set up for a shot, but the moose quickly disappeared into the trees, leaving us three alone at the lake. Following the moose was a hearty wind, which made Brittany's hair fly around perfectly. She's a hair designer, but she just let go and went with it. Then the rain started falling along with more hard gusts of wind. We slowly drove back down the valley hoping to stay in front of the brewing storm, stopping here and there for more shots. The rain can be seen in some of these images, but it was falling so lightly we shot right on through it. I adore the sweet looks these two gave each other and the romance that filled the entire shoot. I can't decide if it's love that make the mountains look more amazing, or if it's the mountains that make love look more amazing. Either way, this is what love in the mountains look like.
~ Montana Wedding Photographer, Macy Spencer Photography