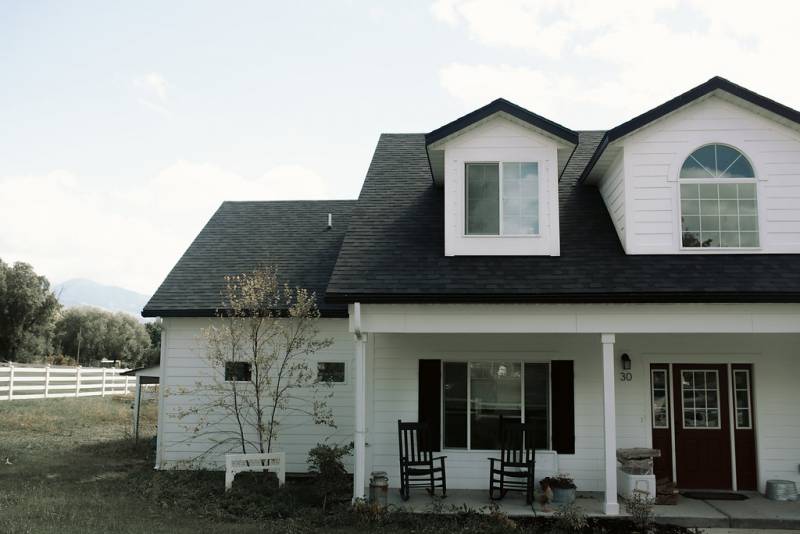 A little Q&A with the bride, Emilee:
How did your love story start? We actually met in high school while I was on a date with his best friend. We became friends after that and stayed friends after we graduated. We wrote to each other throughout his 2 year LDS mission and then when he came back we immediately started dating.
How did he propose? He planned a surprise trip to the Pacific Northwest and proposed to me in the redwood forest!
What location did you choose for your wedding & why? We really love the PNW and we wanted to get our wedding looking as close as possible to the redwood forest so we had our reception at Von Baer Park in Providence, Utah.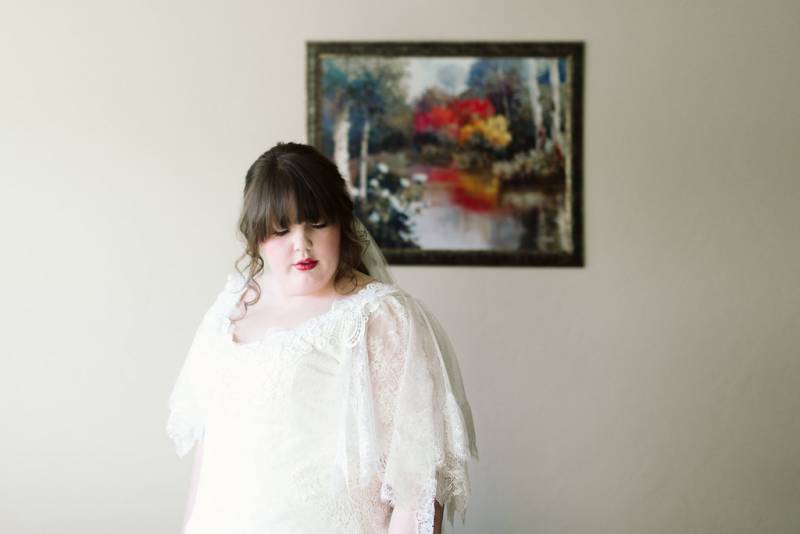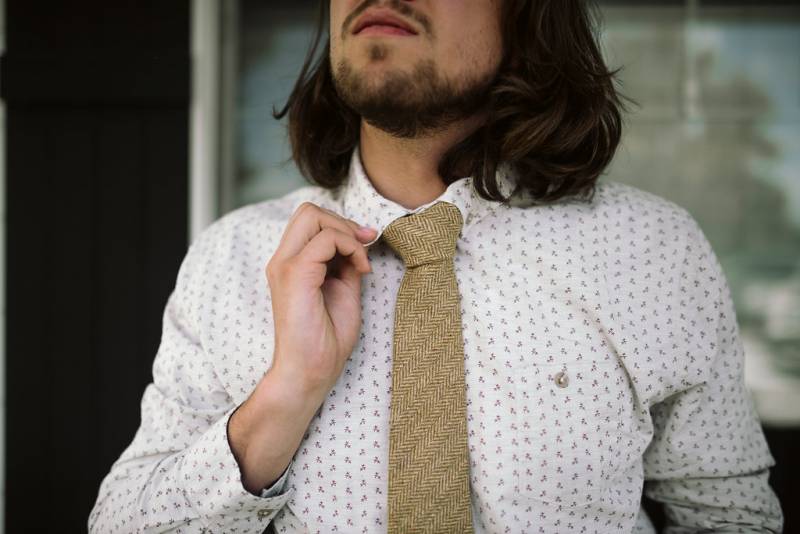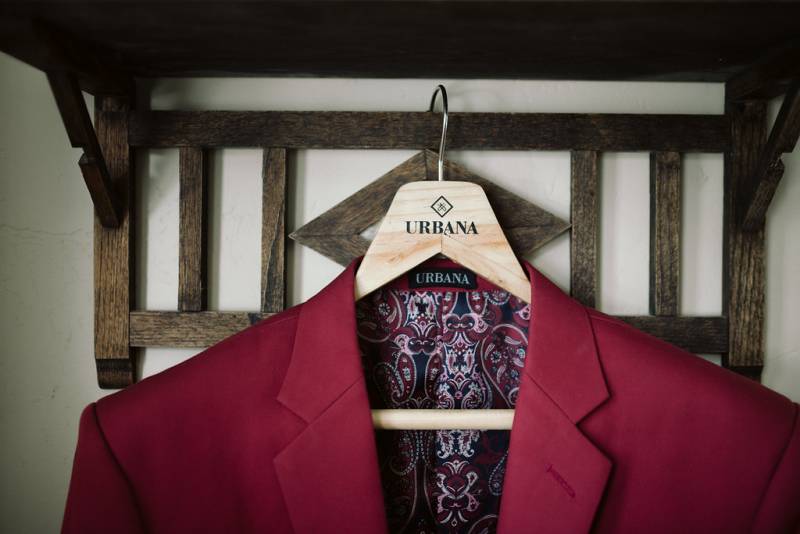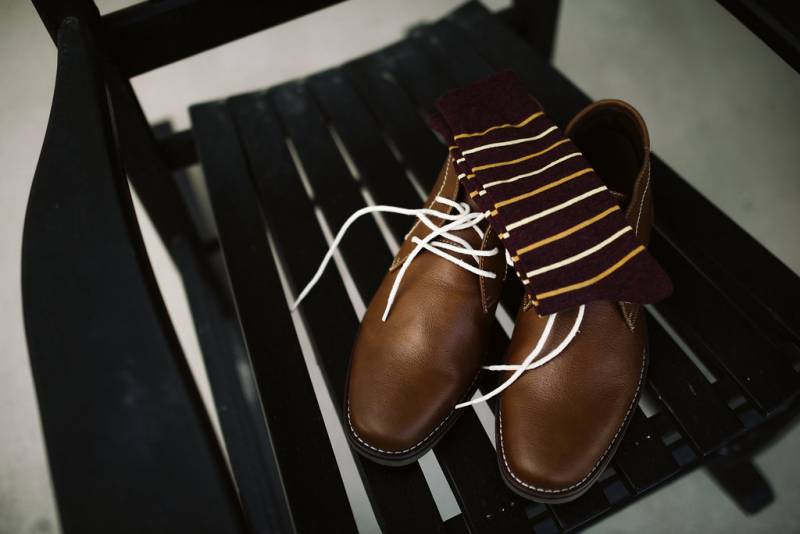 From the photographer, Haley Nord Photography: Emilee is the front-man of the band KitFox. She included her bandmates as "bridesmen" and even had their own little flower tie. They performed special songs during their reception. She & her family styled the wedding themselves & most of it is DIY, including the cute cake!