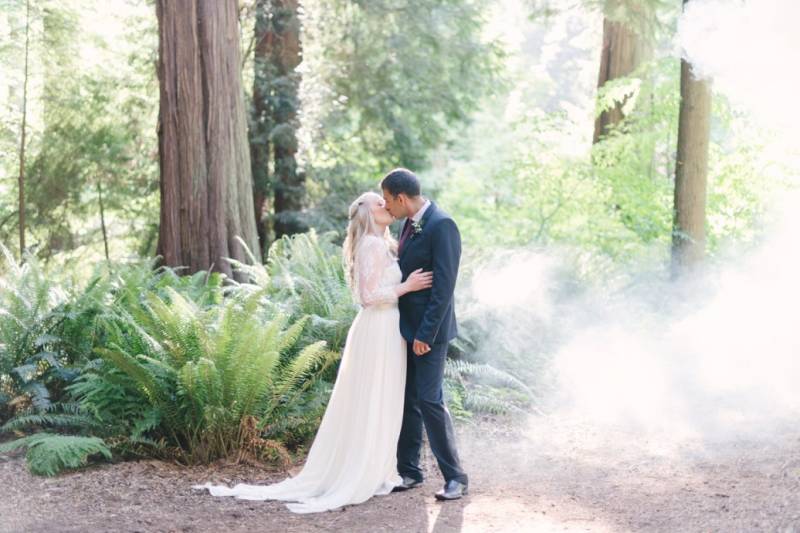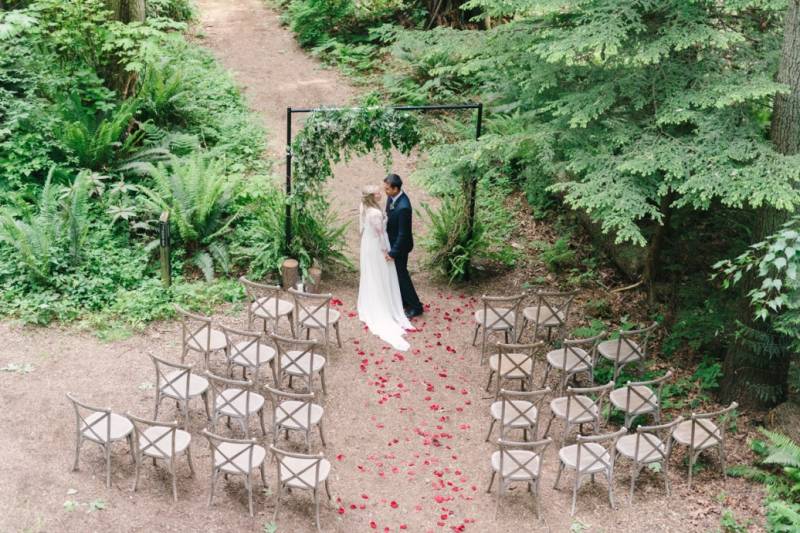 Inspiration Behind the Shoot
"This shoot was created with my destination couples in mind that contact me specifically for the breathtaking, jaw dropping west coast for their weddings. I have had the pleasure of working with couples from all over the world (including locals here in Vancouver) to bring their vision to life, and right now the trend is all about forests, mountains and water backdrops. Our inspiration was the Twilight saga--particularly the gorgeous ceremony that was filmed in the Squamish Mountains. From the moment I saw that scene, it was a dream of mine to recreate that vision with a personal spin. As many past Twihards (Twilight fans) have now grown up and are getting married, I wanted to create a shoot with a subtle hint of Twilight that they can relate to, but still focus on the forest and west coast as my primary inspiration. We chose the gorgeous forest located inside UBC Botanical Gardens (the Greenheart Treewalk) in Vancouver, British Columbia for our shoot. After many venue challenges and Mother Nature raining on our parade, we found this gem in the city. The best part? The garden is a popular wedding venue!
We brought Twilight into the shoot by:
Using similar floral and foliage choices from the movie. Instead of doing an arch, we thought outside the box and did a hanging circular garland with hanging florals to create an asymmetrical piece for the ceremonial backdrop.
Using quotes from the movie as signage.
The Cullens always offer to cook Bella pasta in the movie, so we incorporated a pasta bar!
Using smoke bombs and dry ice in the signature cocktails to give the sense of eery and enchantment. We thought it was very unique!
The lace long sleeve detail on the dress is similar to Bella's wedding dress. We always want to make our shoots as realistic as possible, and with that, we began the shoot with a first look, ceremony (love those birds eye shots from above), portraits, dinner reception (with guests) and a first dance in the smoky forest.
My advice for couples looking for a west coast, nature-inspired wedding is to keep it small, simple and true to you! Personalized weddings are the best, and with a venue as gorgeous as Vancouver, you can play off of the natural beauty and keep decor to a minimum. It's a lot of planning, but on the day, breathe, relax and don't forget to take it all in. This day is one you've planned and dreamt about for so long, and the marriage that waits for you the next day is just another incredible journey. Another point is to never overlook your plan B, and have an alternate location in case of rain. The forest will blanket you for some time, but don't count on it!"