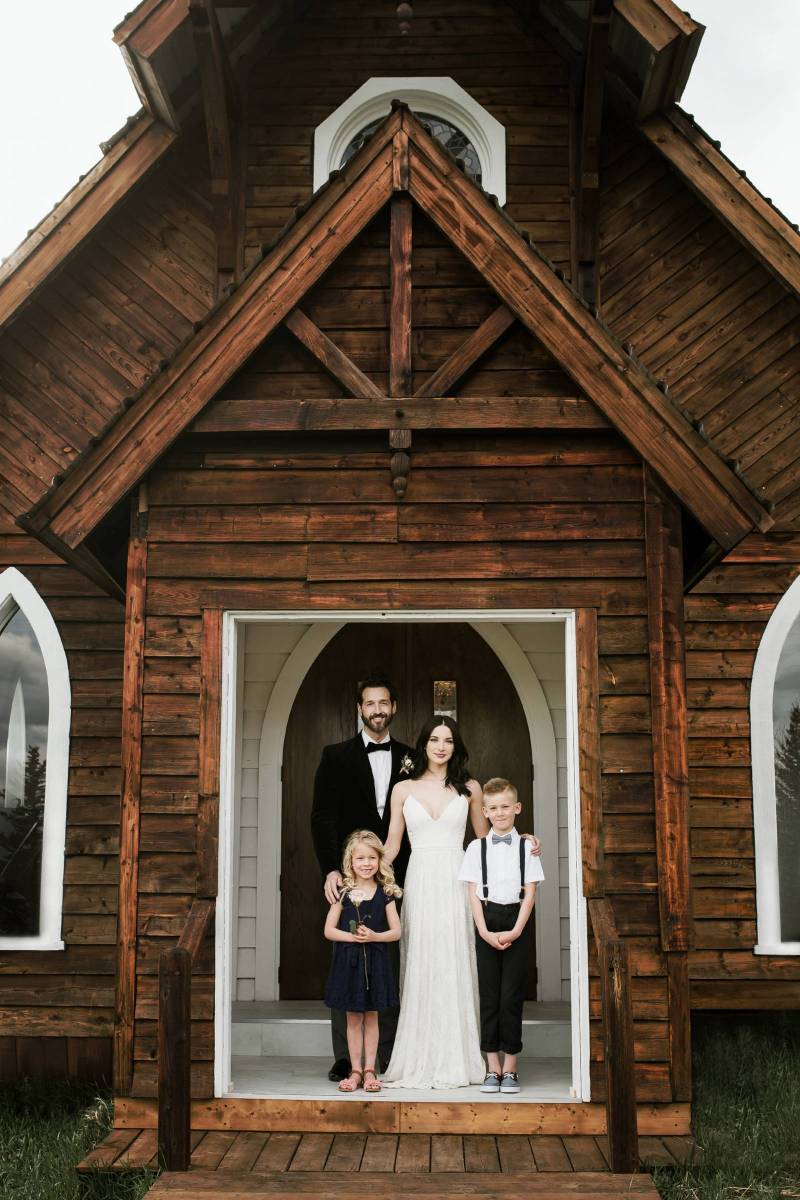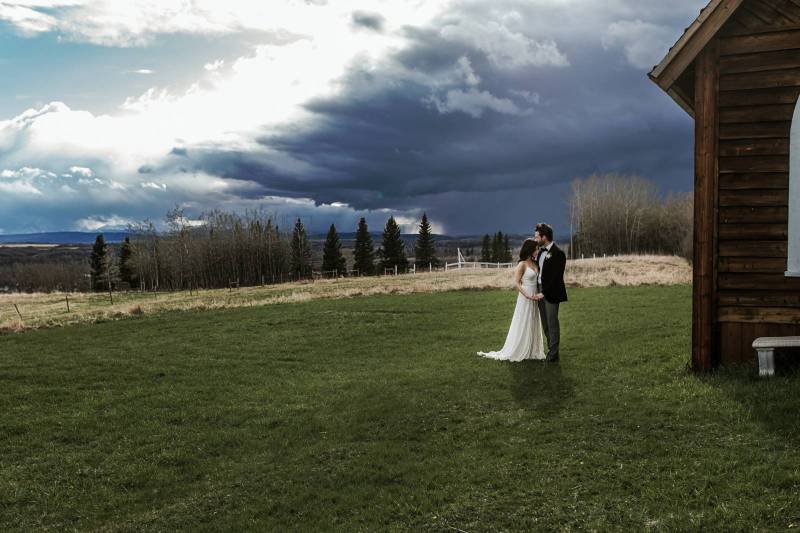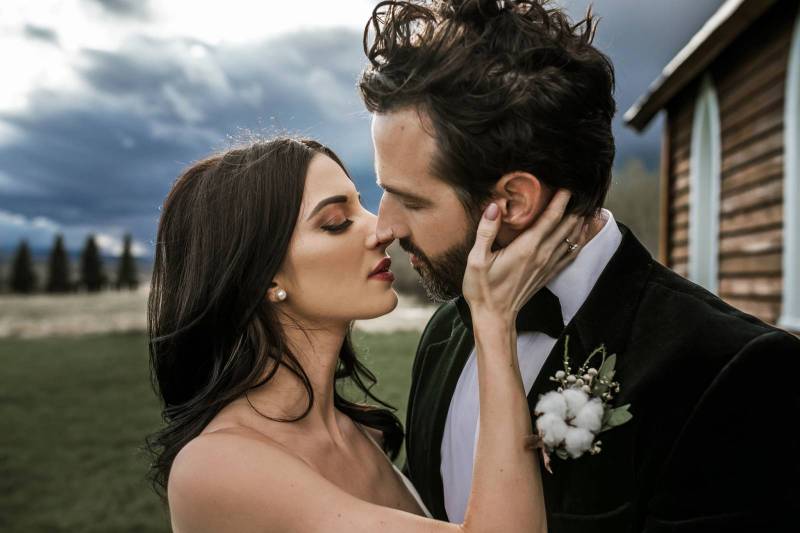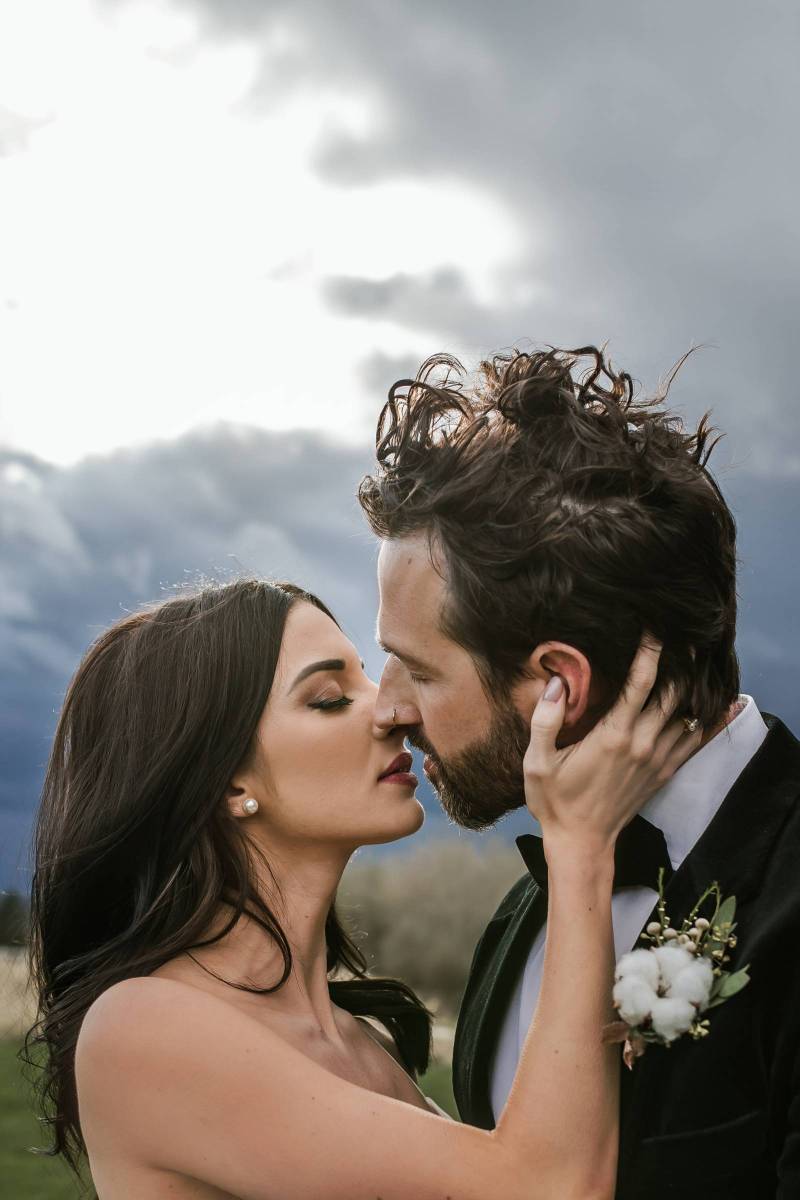 Elopement Inspiration
THE CONCEPT for this Spring Inspiration Elopement we focused around a dark, romantic theme. Ideally, we wanted to shoot in the forest, but once presented the opportunity to stage the shoot at The Acreage, we couldn't resist. The romantic and almost gothic like chapel was the ideal backdrop. With a mountain view in the background and an equally beautiful interior; it was perfect!
From the Designer: I wanted to do something that was both soft and dark. I took this opportunity to experiment with an unconventional black cake from Cake Bake Shoppe, and Fall for Florals created the perfect bouquet that complimented the overall look; with sprays of cotton, dusty blush roses and moody dark purple lilies. As for the couple, I really wanted to create a story and a little sneak peak into their lives. They are the ultimate romantic, quiet type, who are edgy and spontaneous. Who read to each other on rainy days and are true soul mates. Towards the end of the shoot, dark storm clouds started to roll in, I honestly couldn't believe our luck!
From the Photographer: From the beginning, our stylist Ania and I were on the same page. My style of photography is very romantic, moody, and real. And so, I knew that not only was I excited to capture the beautiful details that Ania had worked so hard on but more importantly; to capture the love between our real couple. I think that Jillian and Curtis really made this shoot come to life and they fit our vision perfectly. I can't deny my excitement too, when the dark clouds rolled in!!! I am a lover of cloudy skies for sessions. Needless to say; that was a perfect ending to our day. ?