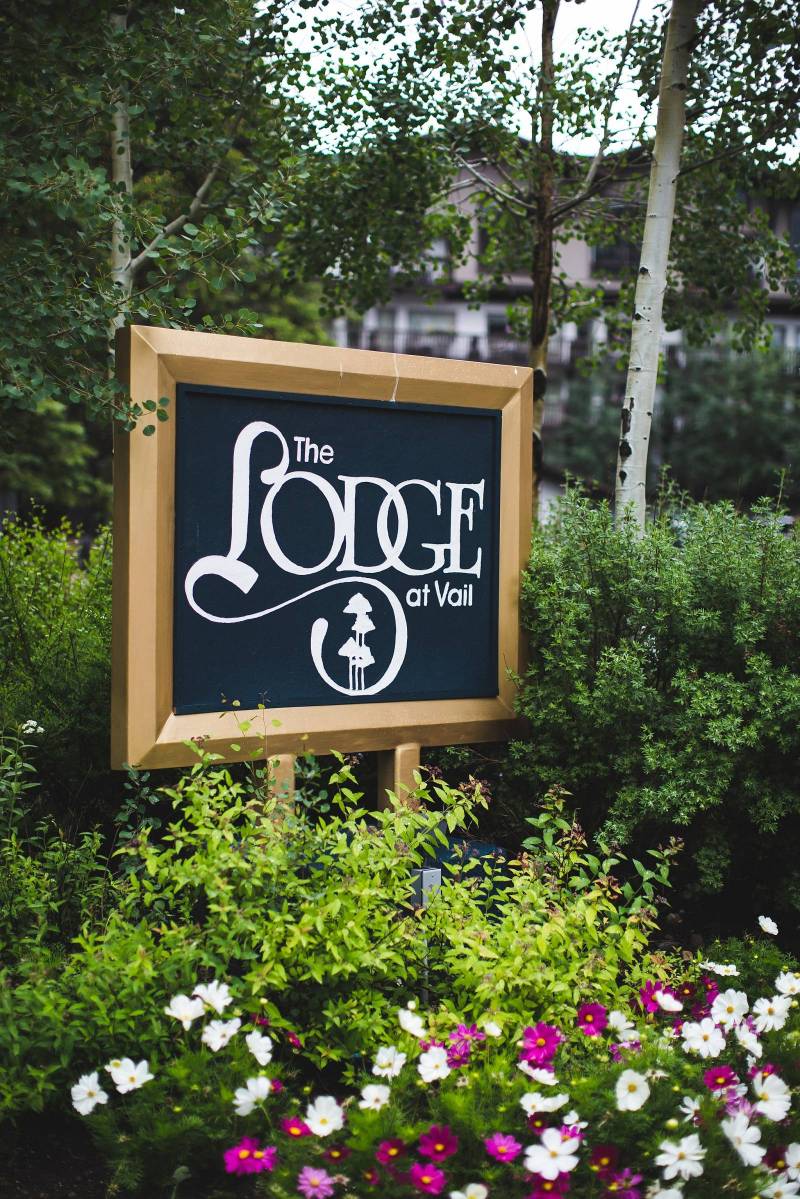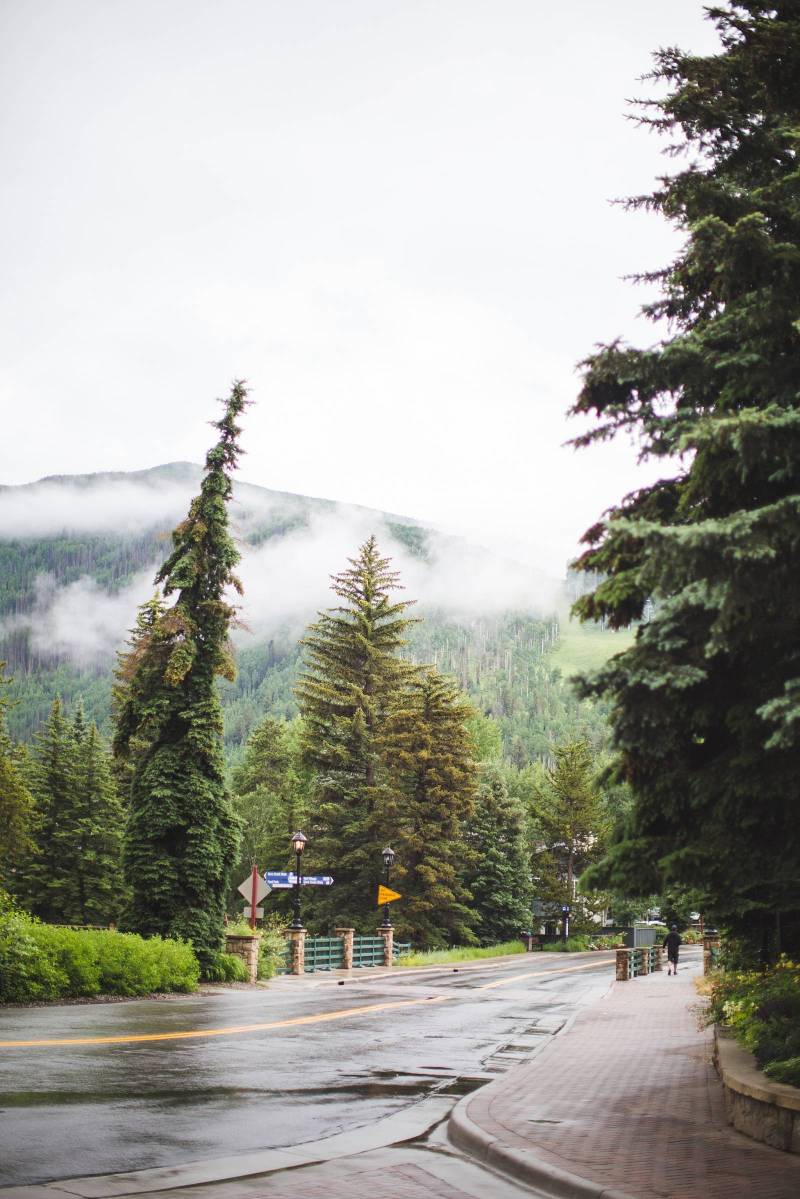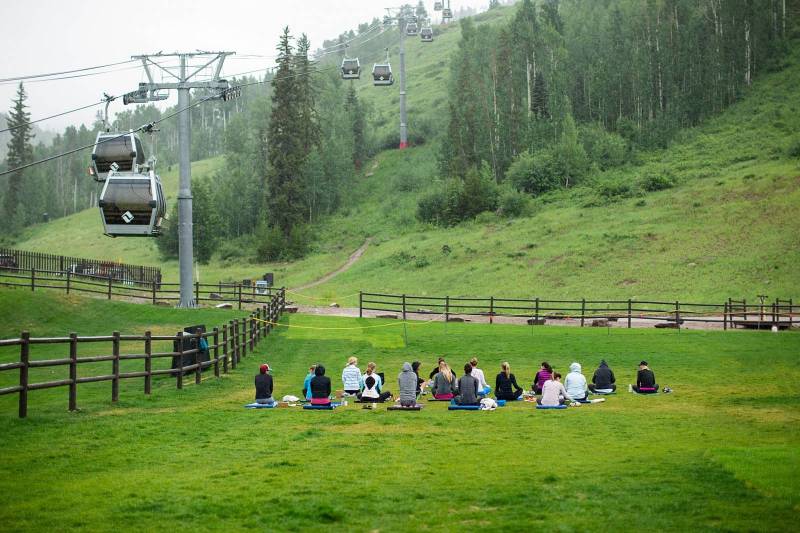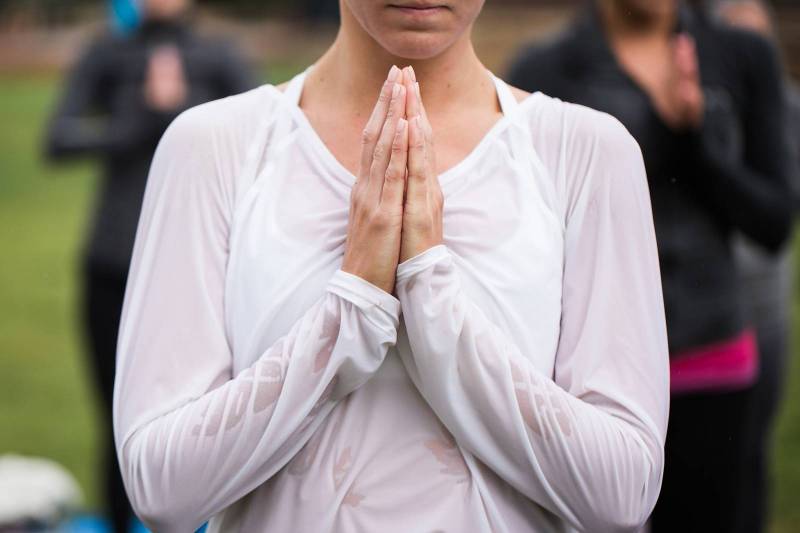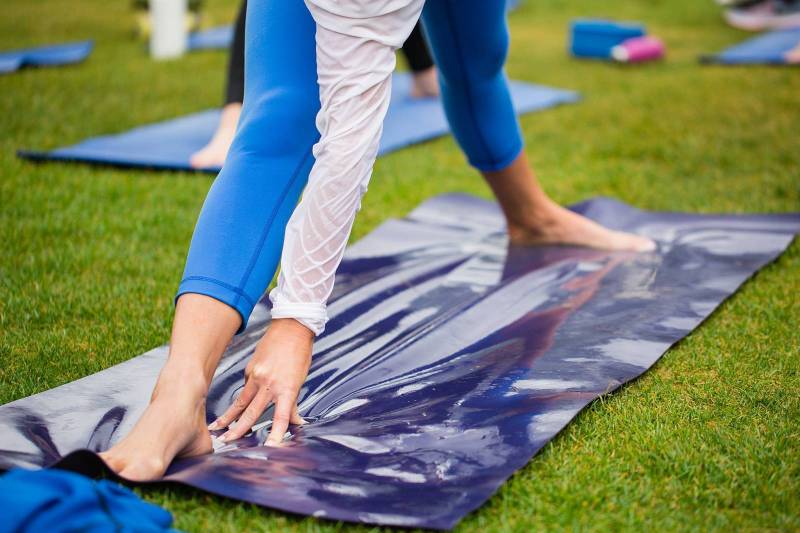 From the bride, Kaeleigh: Our wedding at The 10th on Vail Mountain was such a magical event. When I woke up it was pouring rain, this I had anticipated as I had been anxiously following the weather. The rain and cold did not stop our morning activities and our all ladies yoga session in the grass beside Gondola One was such a glorious way to start the day. Admittedly though, as my hair and makeup were being done I watched the foggy and torrential down pour, I was feeling a little heart broken, thankfully due to my fabulous mother-in-law we were prepared for the elements!
When it came time for things to get started a miracle occurred and all was meant to be, I stepped outside to head up the Golden Gondola to meet my groom for our first look and the clouds parted and the sun shined! I felt so blessed!
We had a 'Yoga Inspired' ceremony, my brother-in-law Mikey and his favorite yoga teacher Libby married us! This was by far my favorite part of our wedding! Our guests set intentions, and we all did a giant OM at the end of the ceremony, you could truly feel and hear everyone's minds, bodies, and spirits uniting in LOVE while we looked out at the magnificent Gore Range!
Getting married on Vail Mountain was so special to us, as there is really no place on earth like it, and Jon's family has very deep roots with the mountain! Jon's father, Paul Testwuide came to Vail in 1963, and his mother, Janet came in 1973. Paul worked for Vail Resorts for over 40 years, and played a key role in the development of the ski resort, he ended his career with the development of Blue Sky Basin! If you have ever skied 'In The Wuides,' you might just get a glimpse of Paul Testwuide's spirit! Paul and Janet were married in 1982, they had their reception at Eagle's Nest, so we thought it best to carry on with a tradition of being married on Vail Mountain!
There was so much history on our wedding day, so many people that played such instrumental roles in the development of Vail, JP and my favorite playground! Our guests came all the way from New Hampshire, and as far as Hong Kong! We are so thankful for all our loving family and friends, the incredible Vail team, and our amazing wedding vendors that made our day one-of-a-kind!