A little bit about their wedding from the bride, Erin: Our wedding was the perfect representation of the both of us, our families, traditions, and culture. Through the traditional greek crowning ceremony during our wedding, to honoring my late father by opting to light a bananas foster instead of cutting a cake, we chose many moments to make our wedding perfectly special and unique.
We knew we wanted to do a destination wedding to bring all of our friends and family together for a trip and celebration and wanted it to be something a little different than the beach. We both love skiing and the mountains, so Colorado was a natural choice. We took a week long road trip and drove through all of the mountain towns of Colorado to find our perfect location. For us it was beyond just the venue, we wanted the town to fit the overall direction we were going with for our wedding with a laid back elegance. The moment we arrived to Telluride we knew we found the perfect location, it is truly magical. The beauty of Telluride is not only found amongst the landscape and setting, but also within the interactions of everyone that lives there. Once I was lucky enough to find our wedding planner, Sutton Errico, the process began and she was able to help our dream mountain wedding become a reality.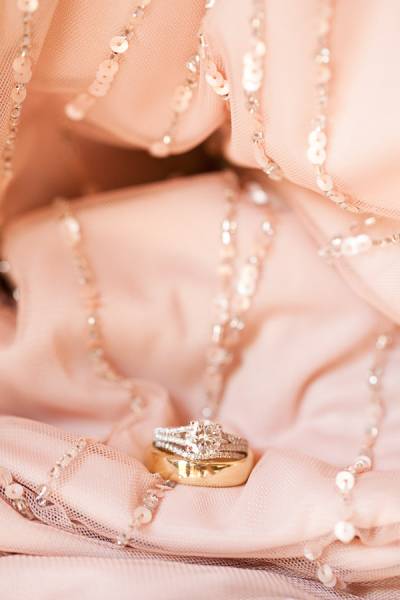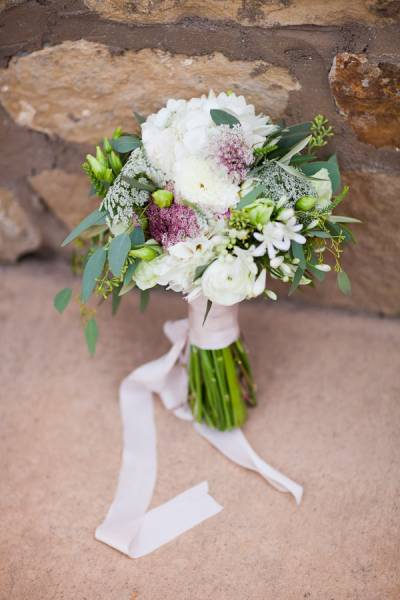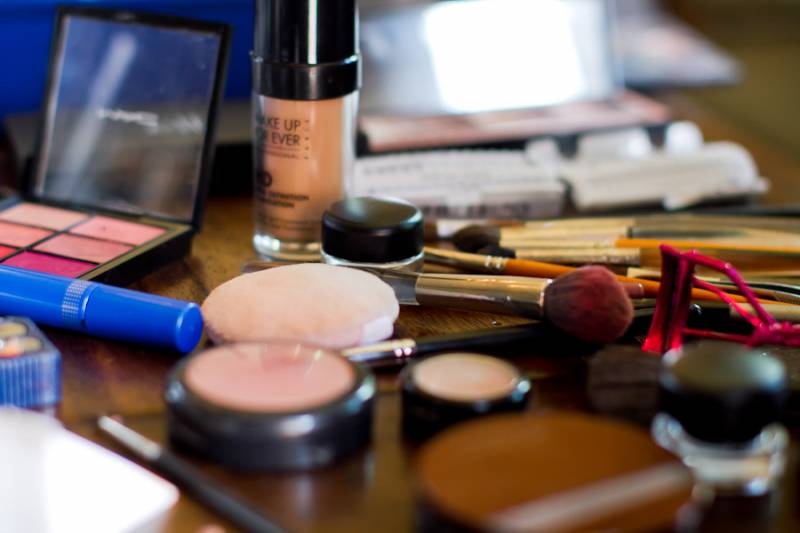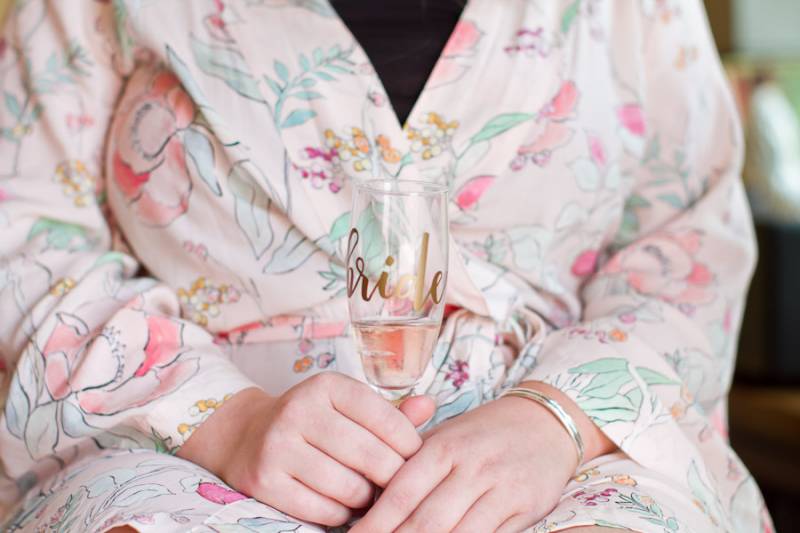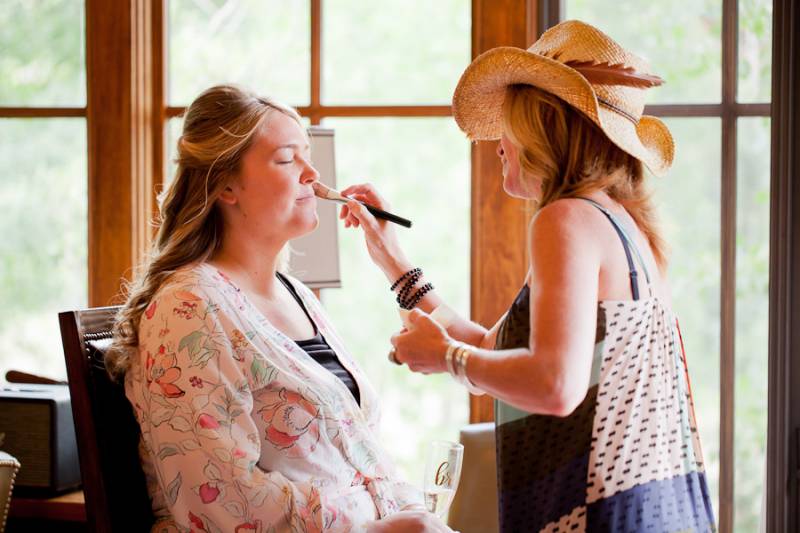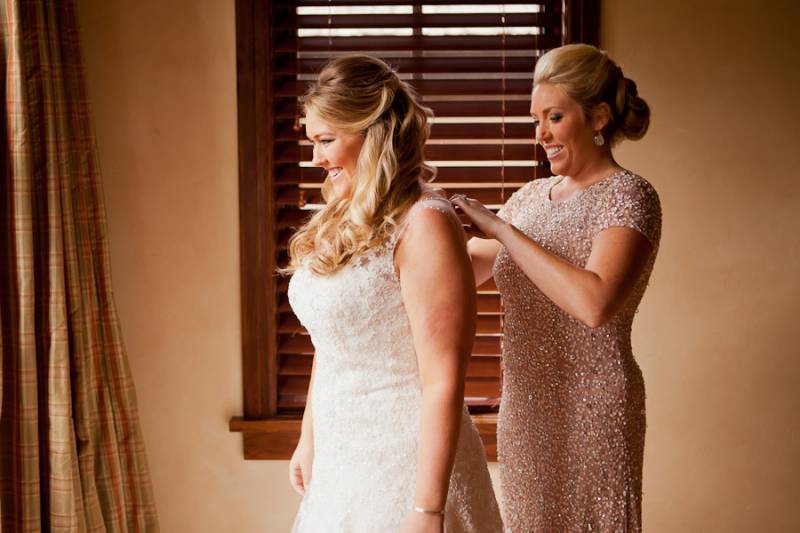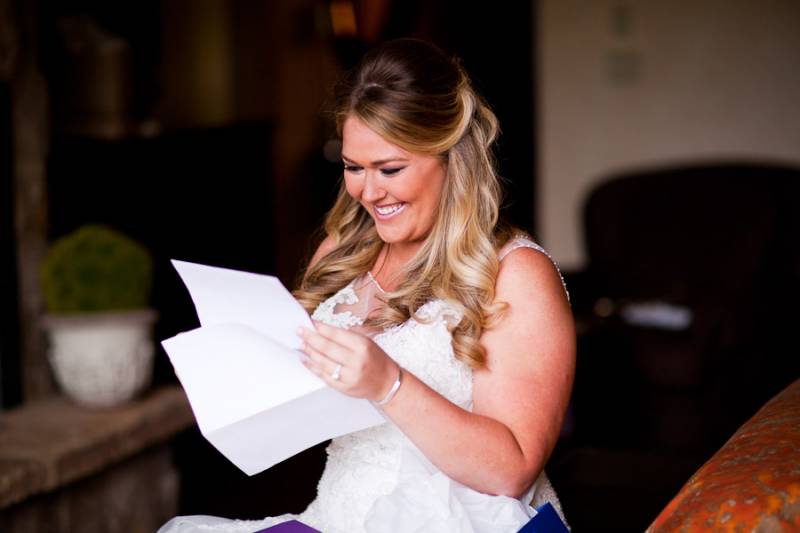 From the photographer, Vanessa of Ginger Moose Photography: My favorite moment of the day was when Erin opened a card from Elias (her hubby to be) after she had finished getting ready. She had been asking Elias for a Bernedoodle puppy for years, and he got her one for their wedding present. Her face when she opened the card was priceless (I included it in the Dropbox folder! A look of sheer surprise followed by tears). It was such an emotional moment for her and you could tell she felt so valued and loved. Then when she walked down the aisle to see him for the first time, she was SO excited and when she got to Elias, she mouthed "You got me a puppy!" and started tearing up.
The other favorite moment of the day was a toast given by Elias' Dad, who was born in Greece. He talked about the hard work to bring his family to America, make a way for their family, and how he couldn't be more proud of the wife his son chose. It was incredibly moving,not a dry eye in the place!