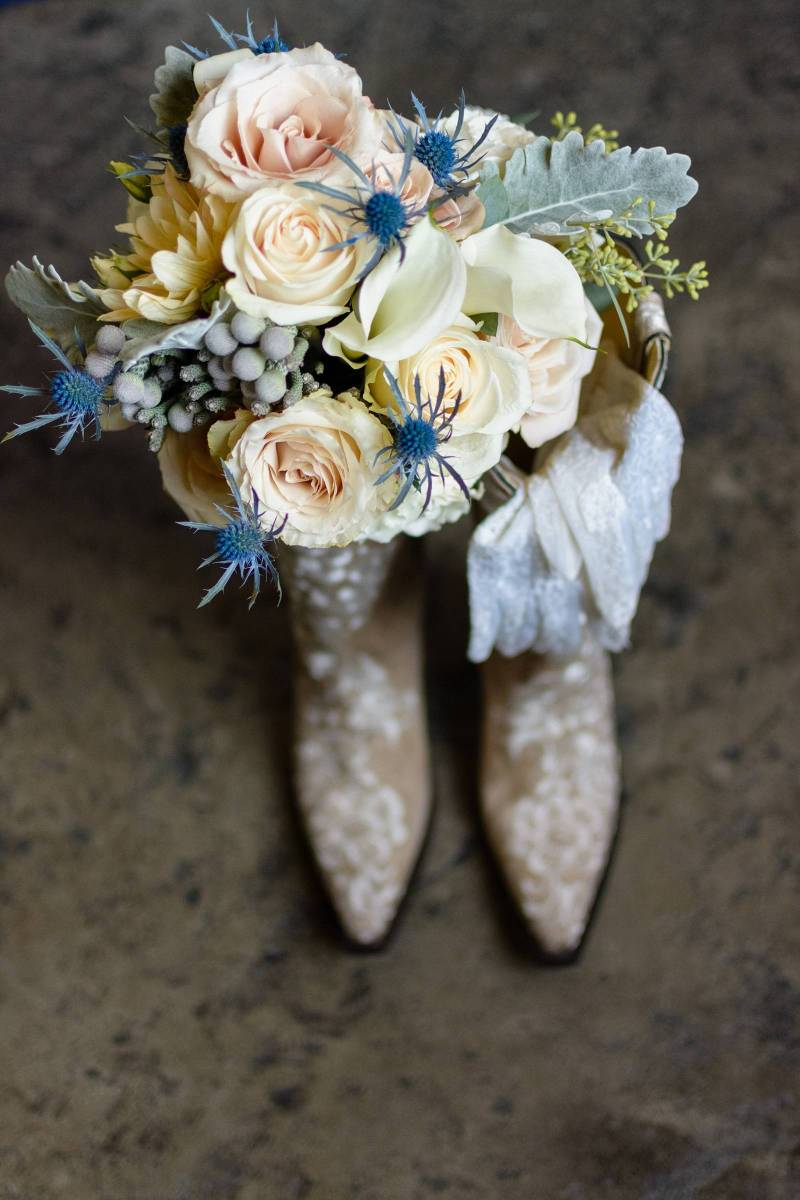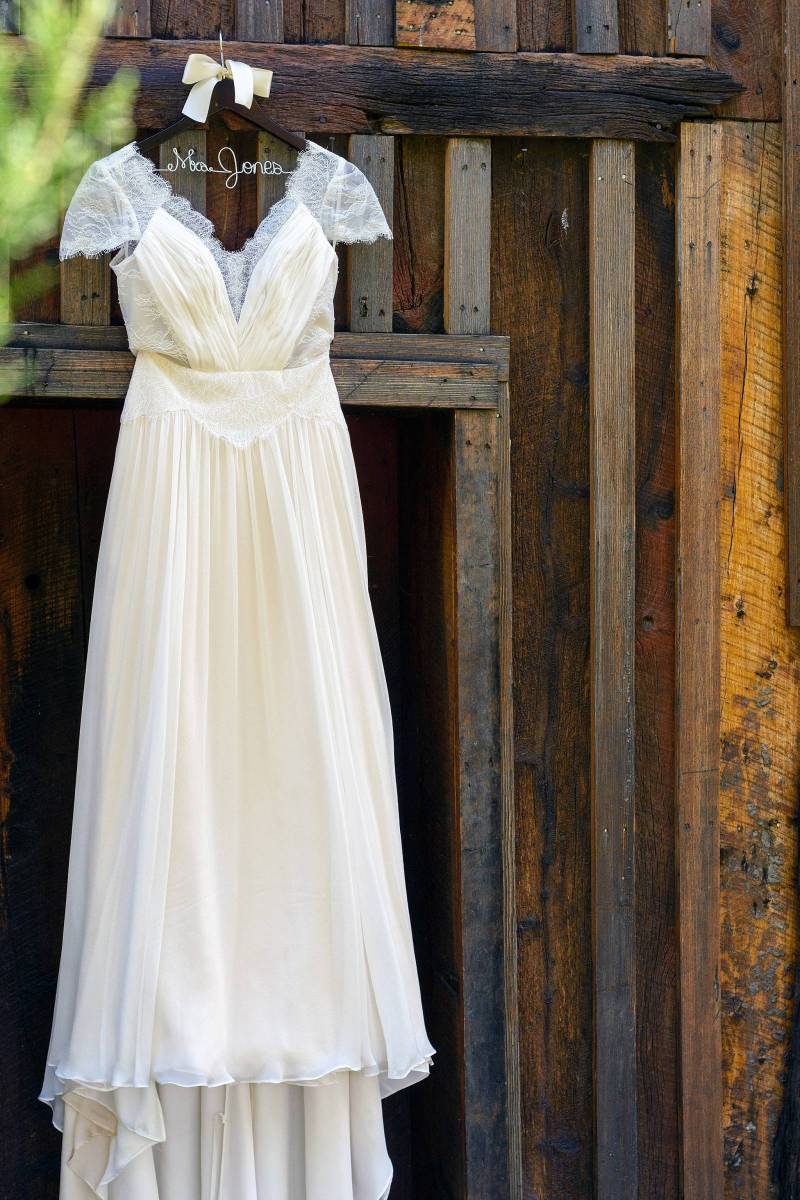 We all remember the Sadie Hawkins dances in high school. For some of us ladies, it didn't always turn out how we hoped. However, when newlywed bride Caroline asked the new cute boy who had just moved to their school, Kyle, to go to the Sadie Hawkins dance with her nearly seven years ago, little did they know it would end in marriage! This amazing couples has dealt with their share of trials, moving, job changes, schooling and more, but their strong relationship withstood some of life's most challenging curveballs. When their wedding day finally came, their friends and family anxiously gathered at the foothills of the Rocky Mountains in Longmont, Colorado to celebrate this amazing couple. From their vows, to cut their wedding cake with an axe, and dancing in Colorado fields that looked like they were on fire as Kyle put on his firefighter gear for a truly amazing sunset photo shoot during the reception, this wedding was absolutely customized to reflect the beautiful personalities of this couple.
A little Q&A with the couple:
How did the two of you meet?
"We met in high school. Kyle had moved to Colorado from Tennessee and we ended up having a few classes together. I found his accent cute and he was so funny... Naturally I decided to ask him out to the Sadie Hawkins Dance. He said yes and the rest is history!"
When did you know you wanted to marry each other?
Kyle's answer: "I would say that we had been together for about 7 years and the timing felt right. We had survived 4-5 years of long distance and I knew if we made it through that then we'd be able to make it through anything."
Caroline's answer: "I don't think there was one big defining moment but I do remember about 3 years in when I was away at school, I was really sick. I remember in that moment wanting Kyle to comfort me instead of my mom... I think that was the weekend he drove 4 hours to come take care of me for one day before he had to go back to work."
How did Kyle propose?
"We used to take day trips into Estes Park in high school to walk around the town and hike Lily Lake. After high school, we repeated the tradition frequently when we were in Colorado at the same time. One spring break, we took the trip out to Colorado together and did our usual thing... Except when we stopped for a breath and to take in the views at Lily Lake he got down on one knee on the rock outcropping and asked me to marry him! He had hired a photographer friend to capture the moment, and then we made our way back to Longmont where he had all of our family and friends waiting at a restaurant to celebrate. It was absolutely perfect in every way!"
If you could pick one word to describe your ceremony what would it be?
Kyle's answer: "Intimate."
Caroline's answer: "Personalized."
What is a fun quirk you love about the other?
Kyle's answer: "I love how Caroline is always positive no matter how bad it gets."
Caroline's answer: "I love Kyle's stories; he has a very imaginative mind. We'll be driving around and he'll just come up with a scenario or something and he'll start cracking himself up... It's great."
What advice do you have for couples planning their wedding now?
"Enjoy it! Don't waste time stressing over the things no one but you will notice. At the end of the day, what matters is that you marry the person that you love, and that its in front of the people you hold dear."