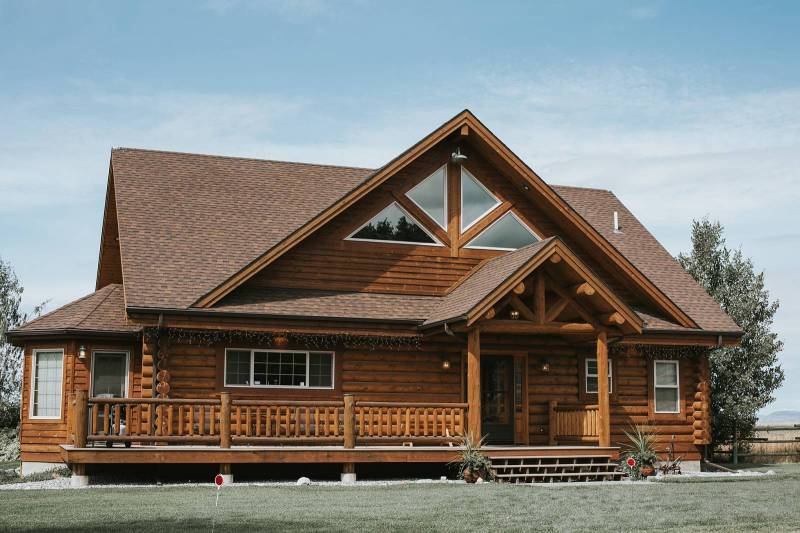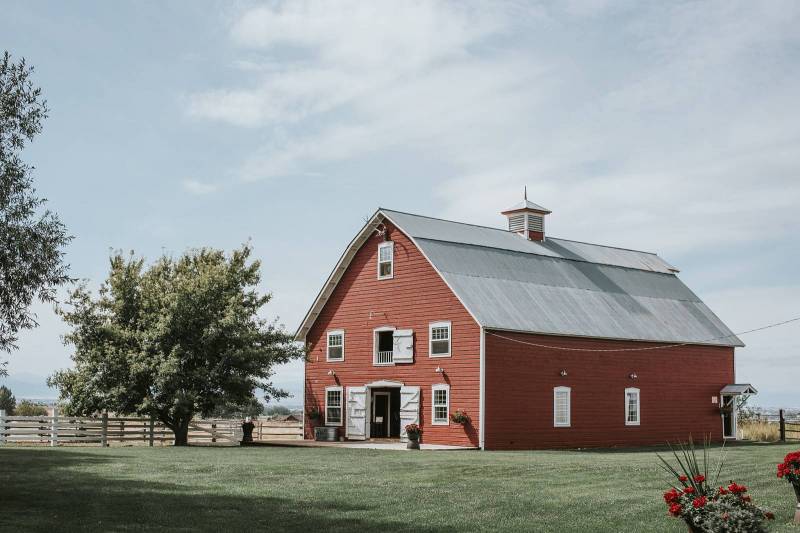 From the bride, Chloe: When it came to planning our wedding, we wanted to ensure that our guests left feeling as love drunk as we did and that every detail was true to our personalities. I always envisioned my wedding to take place in a warehouse, with industrial pipes, brick and concrete. When we found Roys Barn & Lodge with the intimate trees, the view of the Bridger Foothills, and the open, glowing upstairs space, I knew that I could achieve the feeling I always dreamed of. I am a lover of clean lines and simple color schemes. White linens, gold accents and greenery transformed something that is traditionally draped with burlap, into a modern and romantic space that felt authentic to us. While I loved bringing all the components of the reception together, including a burrito bar and increasing the white lights three-fold the ceremony was my favorite part to plan. It was important to us to incorporate all the people we loved, so we had one of our favorite family members officiate and invited our siblings, parents and grandparents to join in a ring blessing ceremony. We wrote our own vows to publicly promise all those quiet secrets we whispered to each other over our 6 years together. I look back on the day and remember feeling so free and giddy and am so grateful to have the beautiful photos Maggie Grace Photography captured to recall all the details.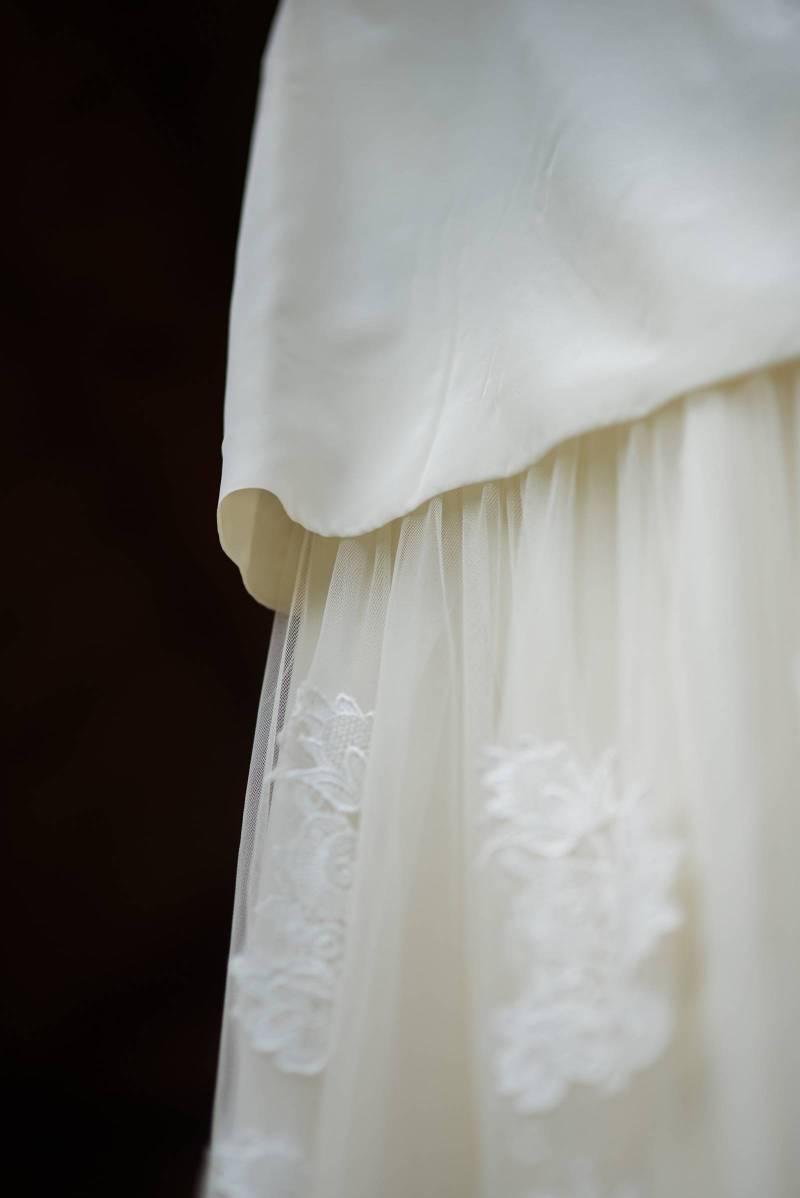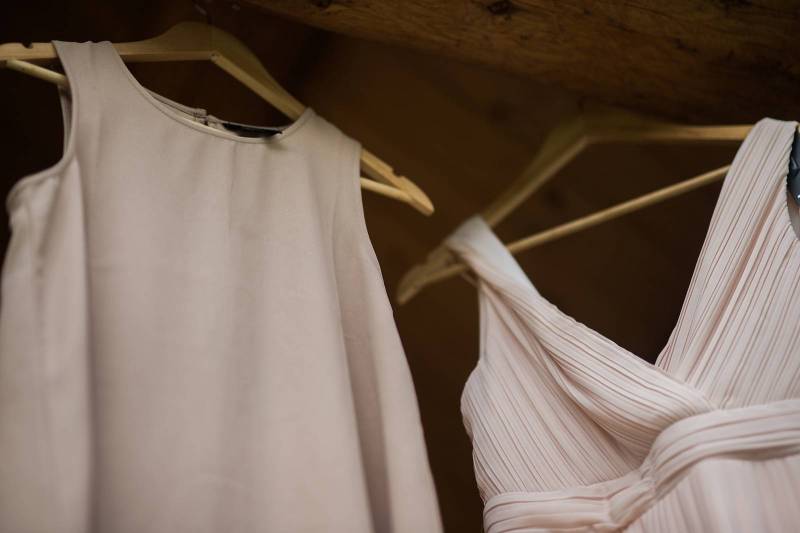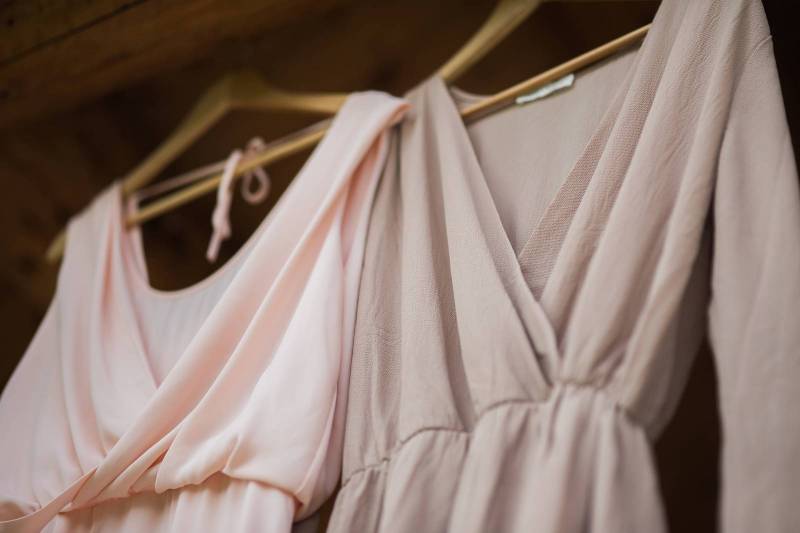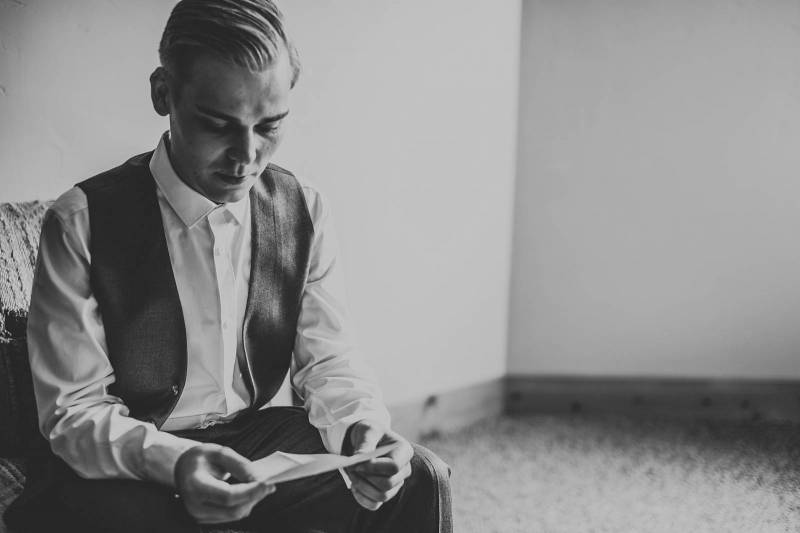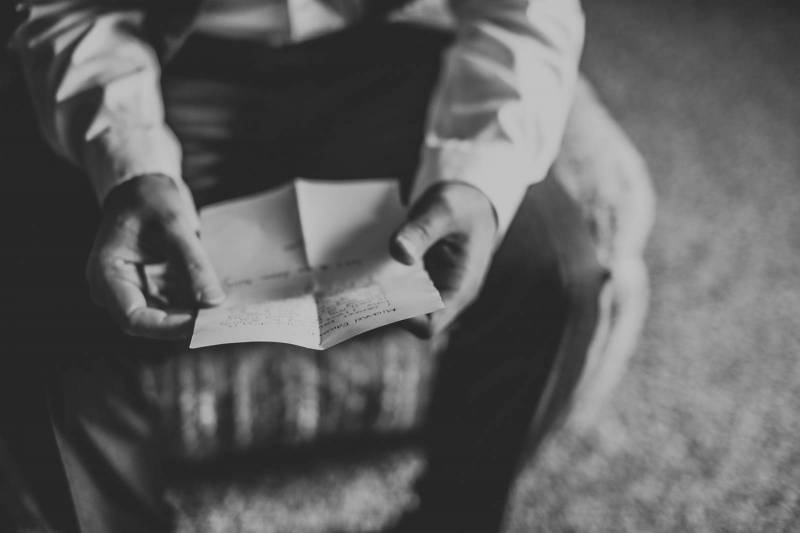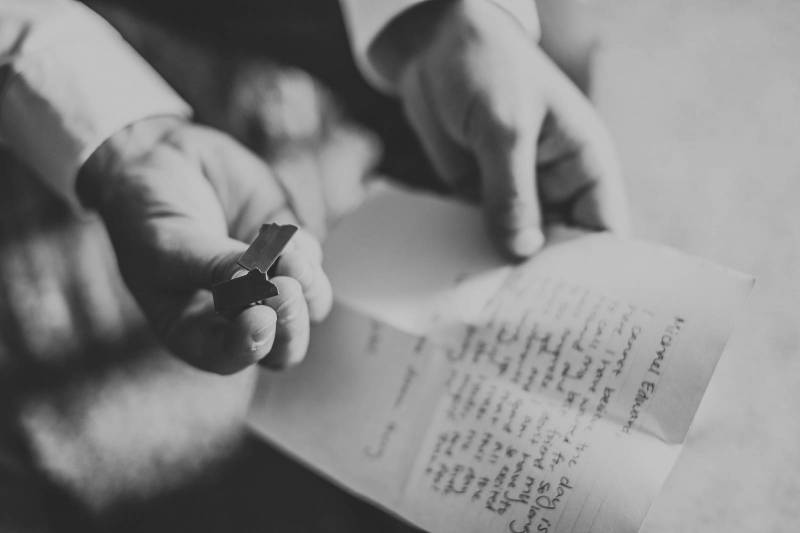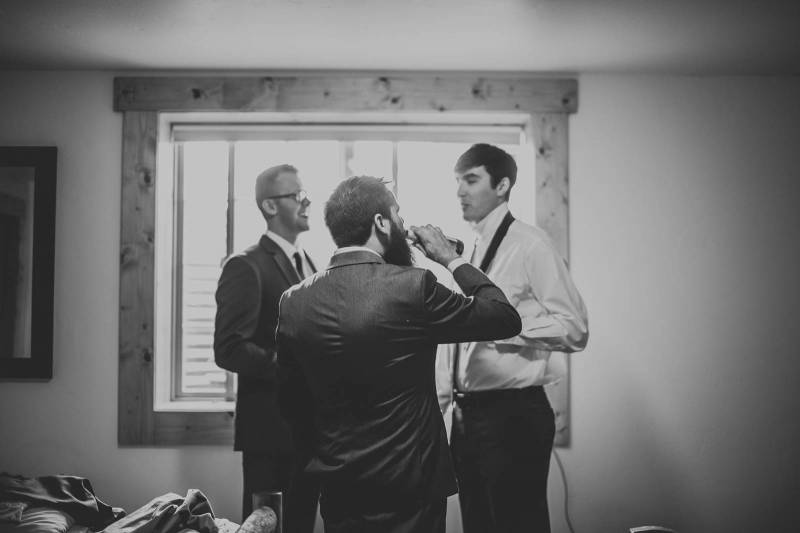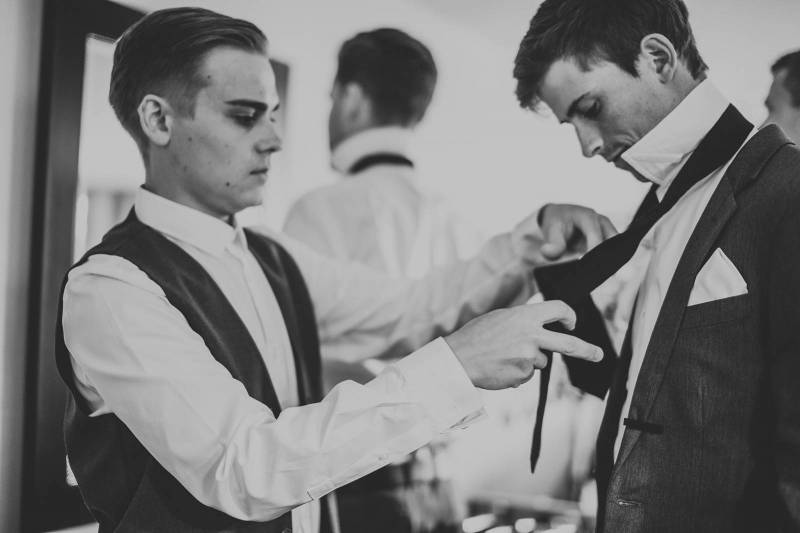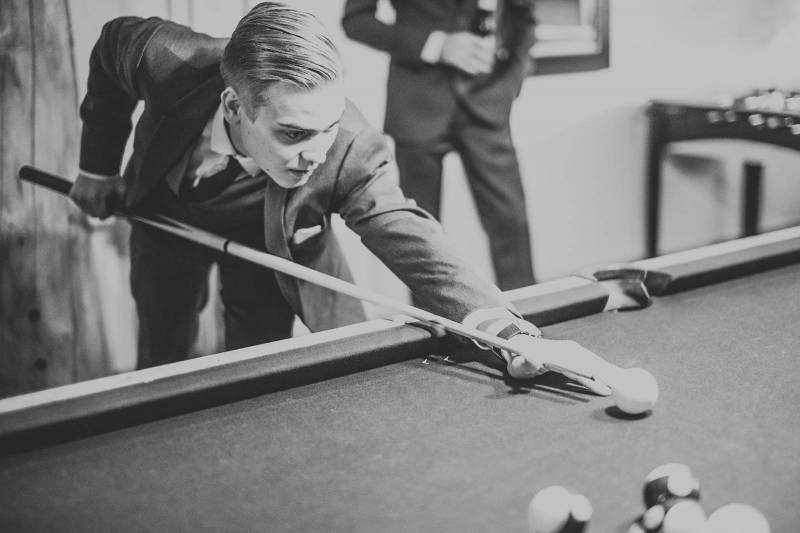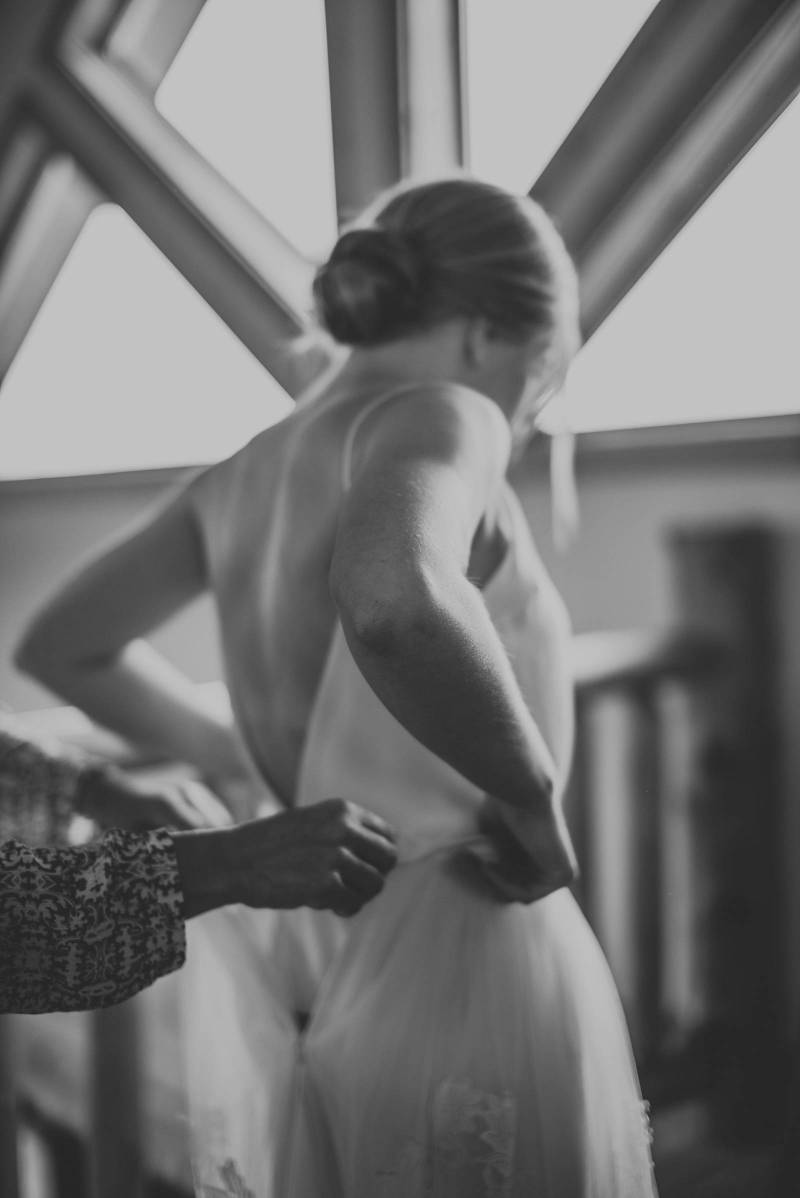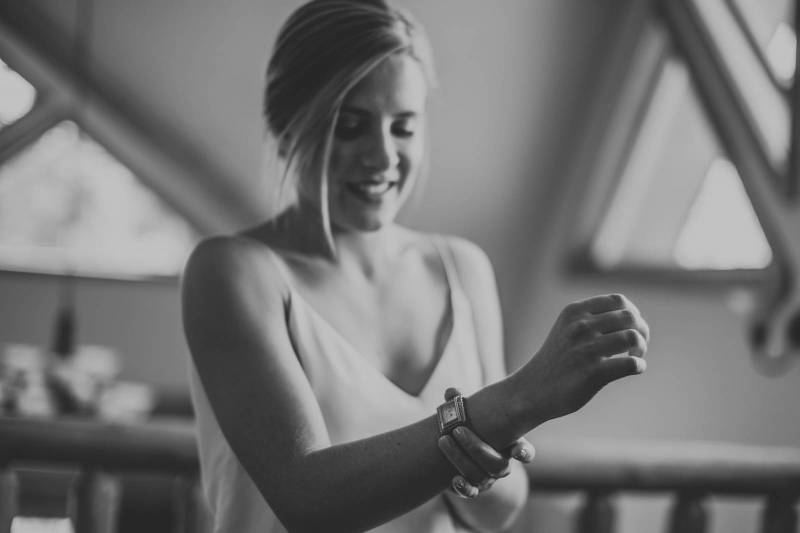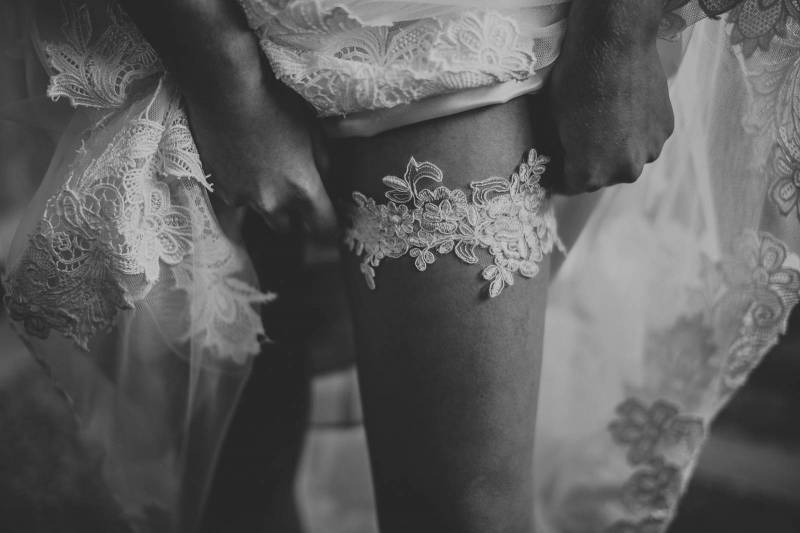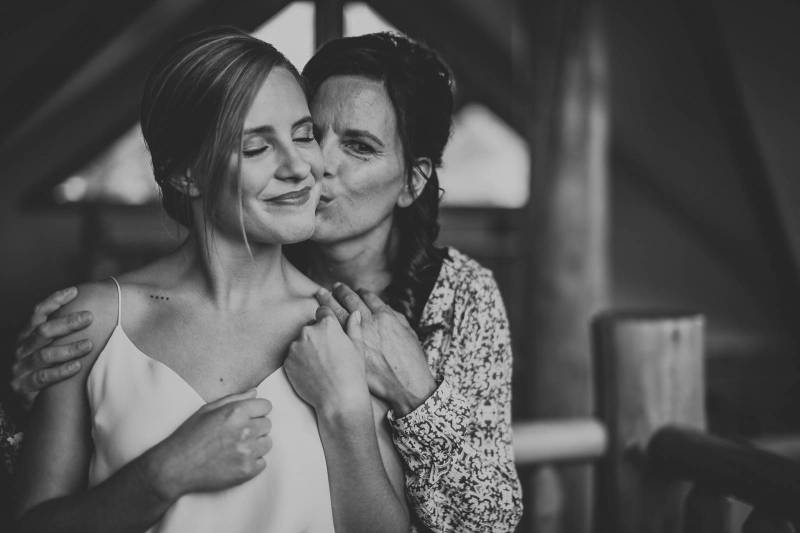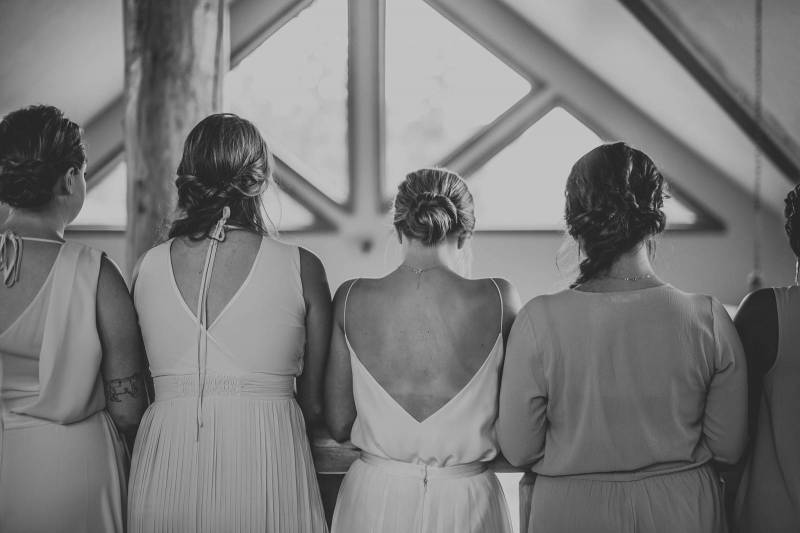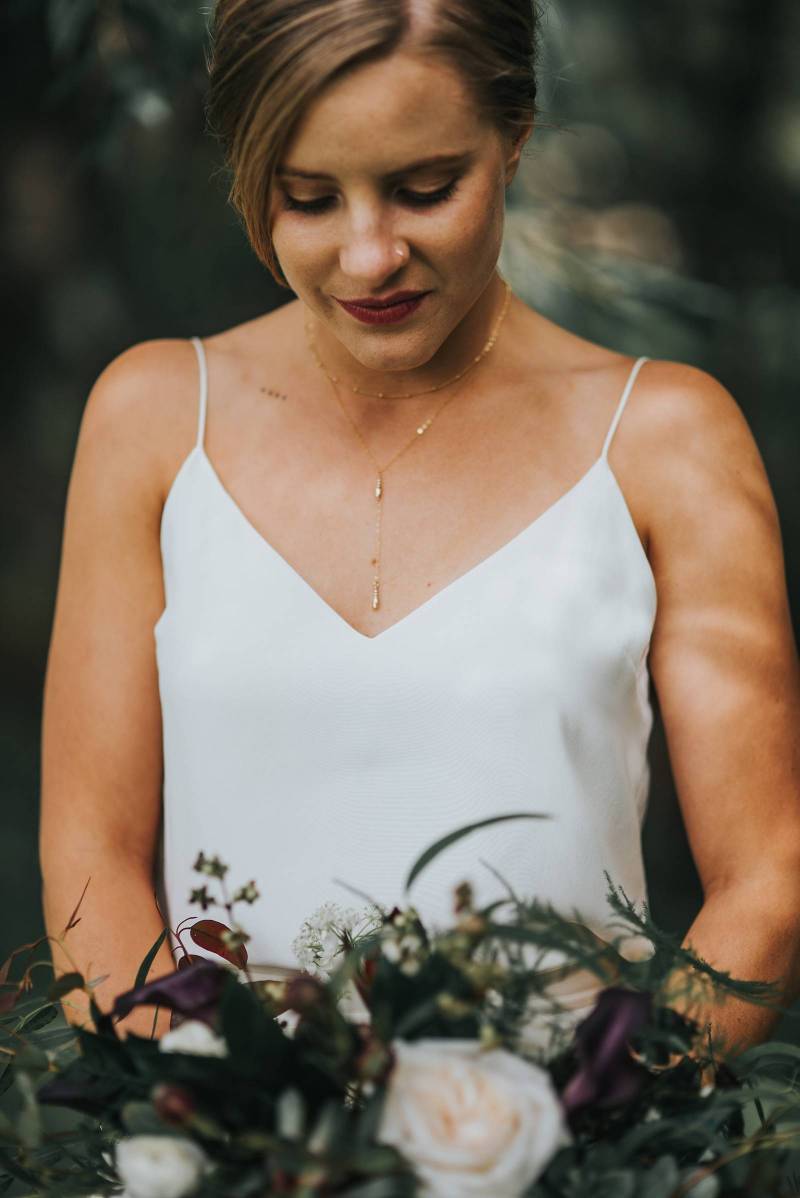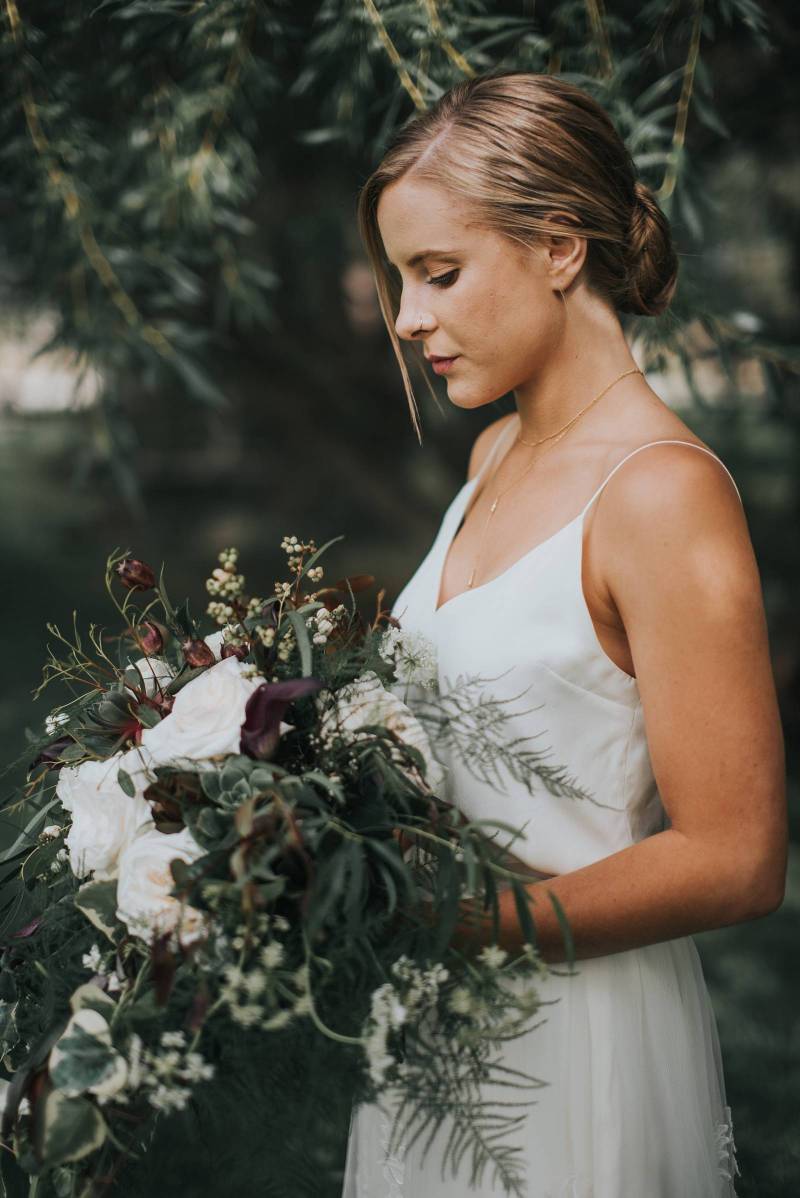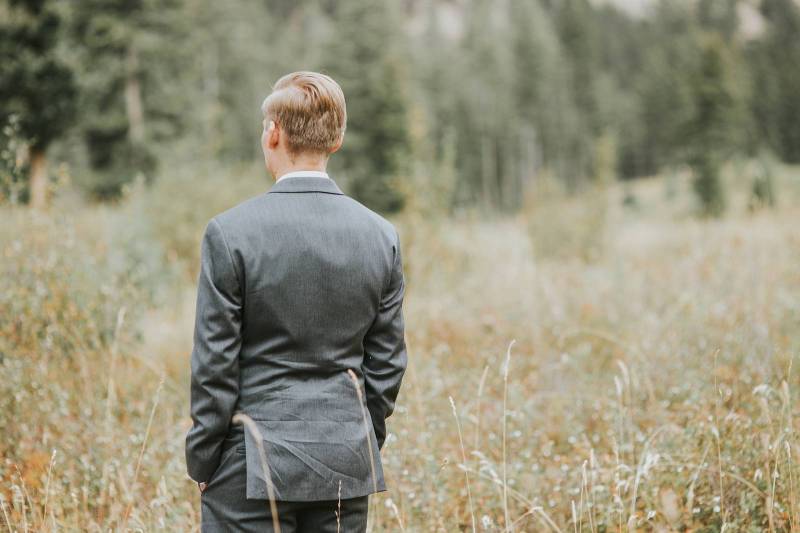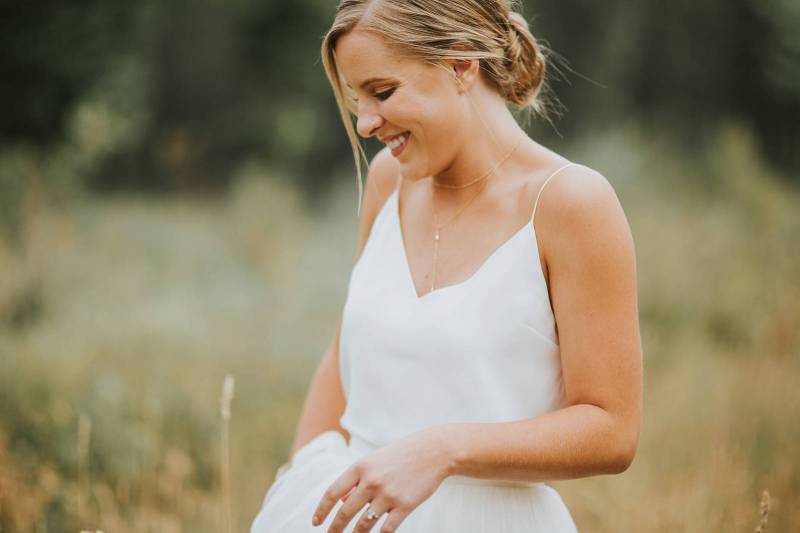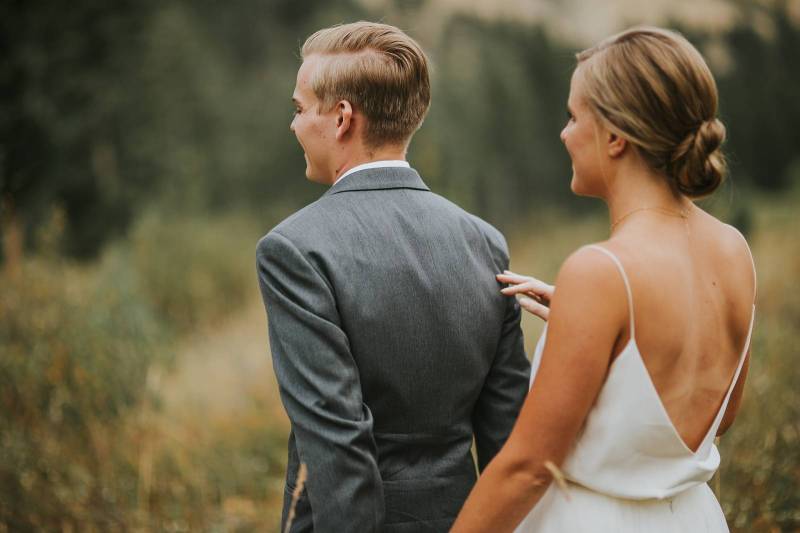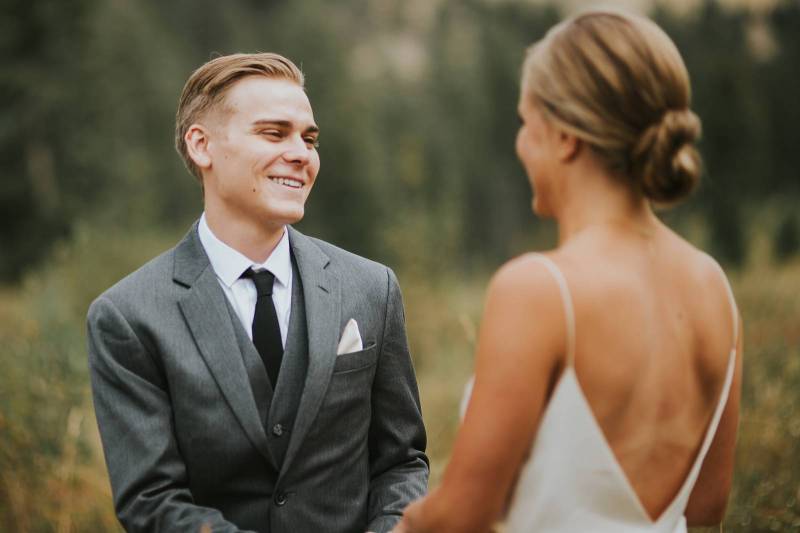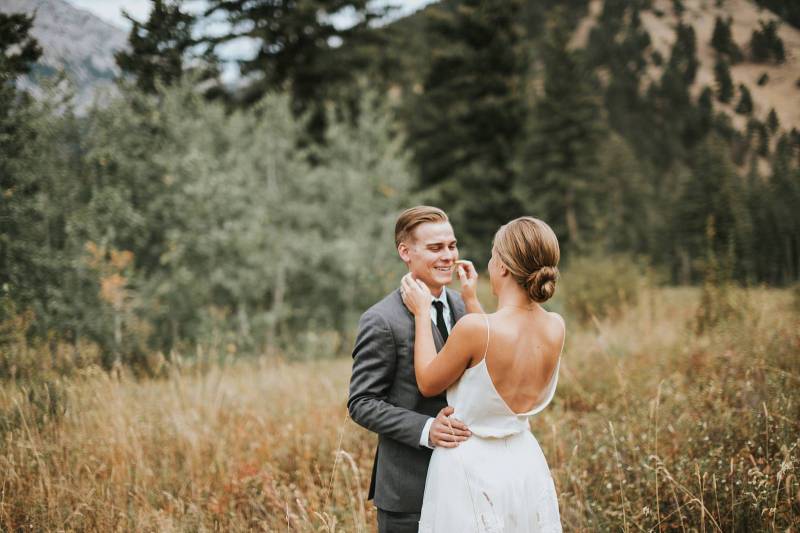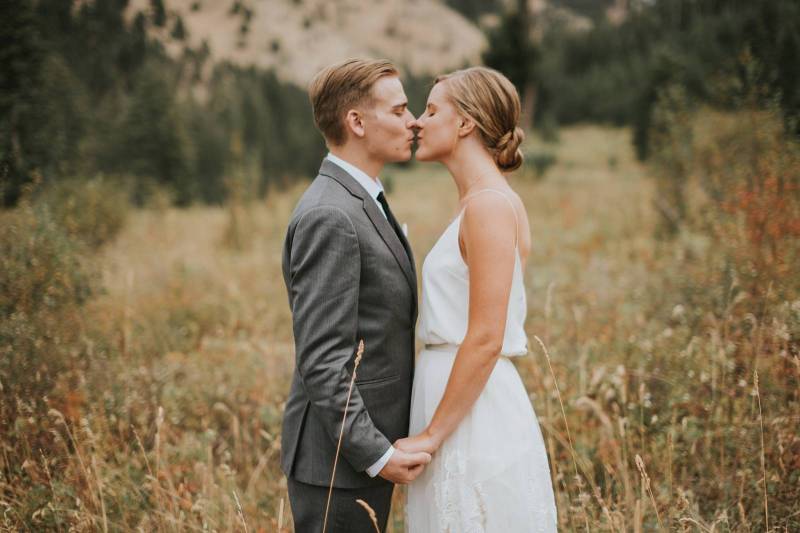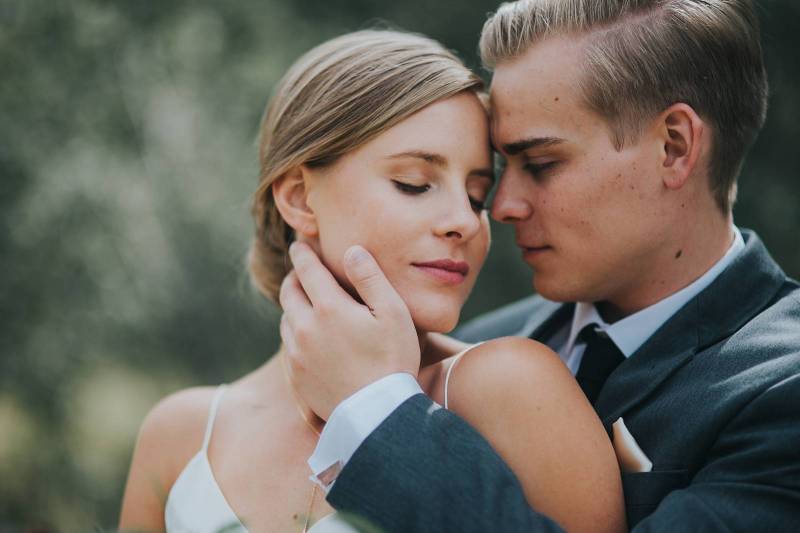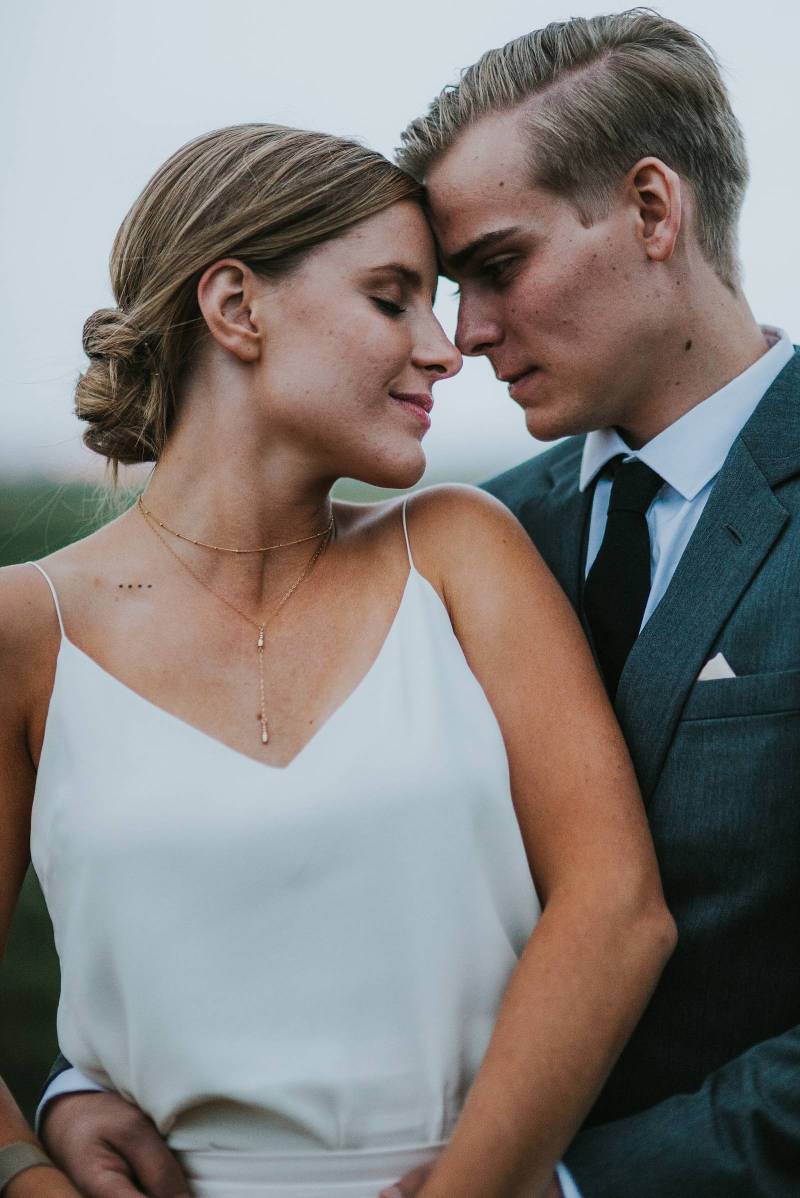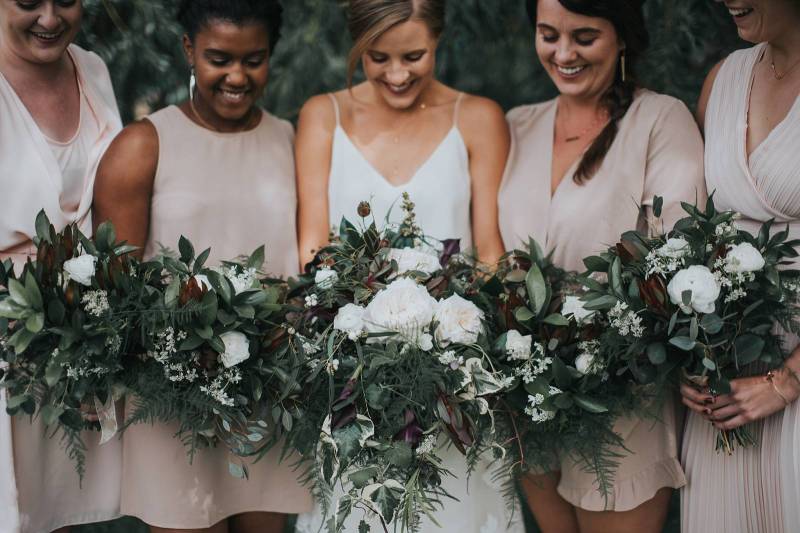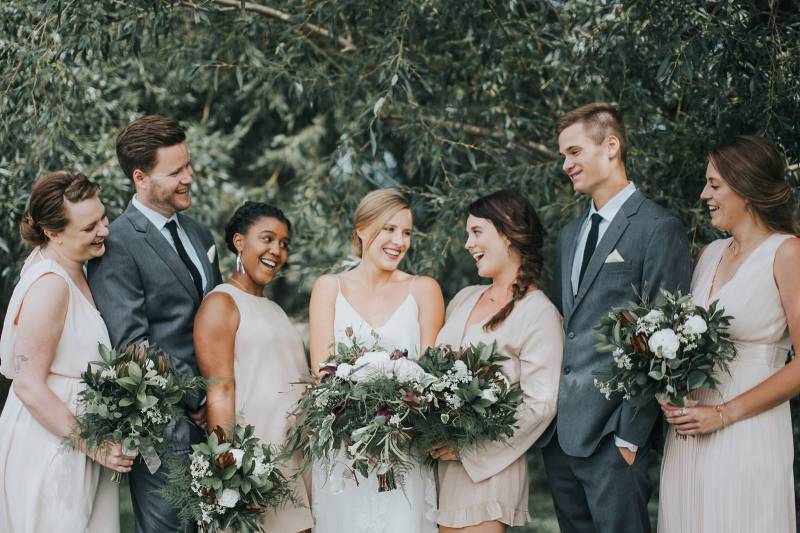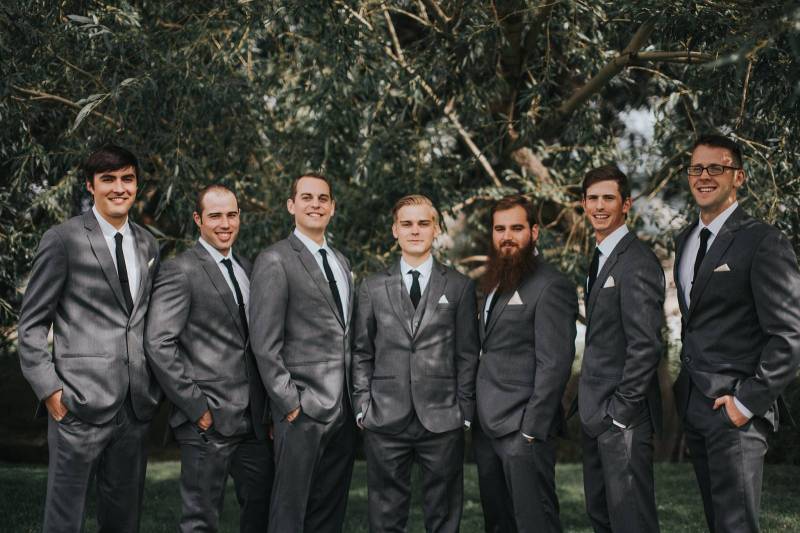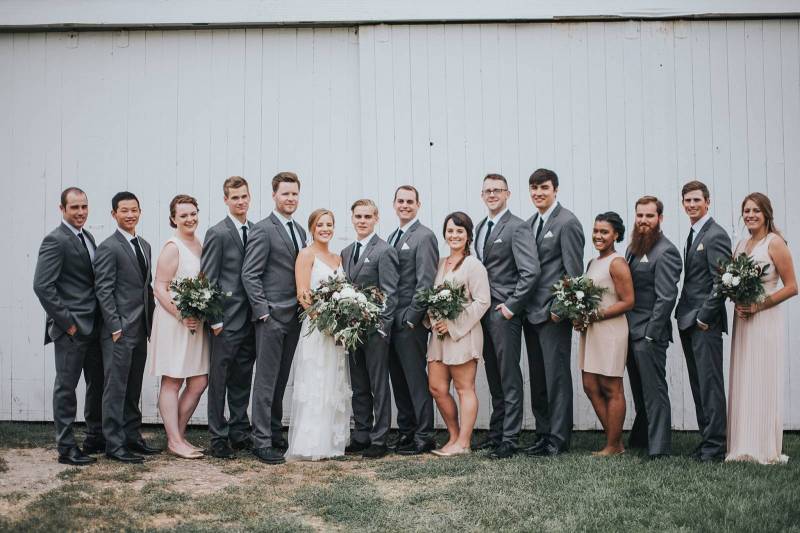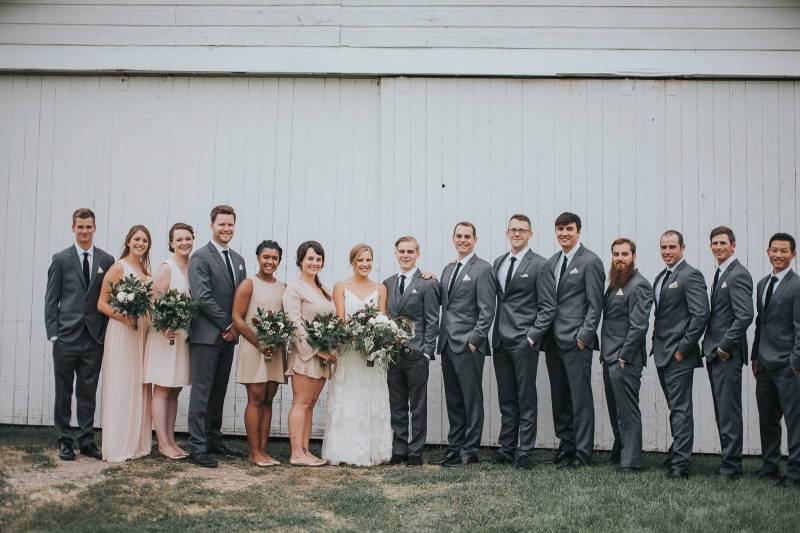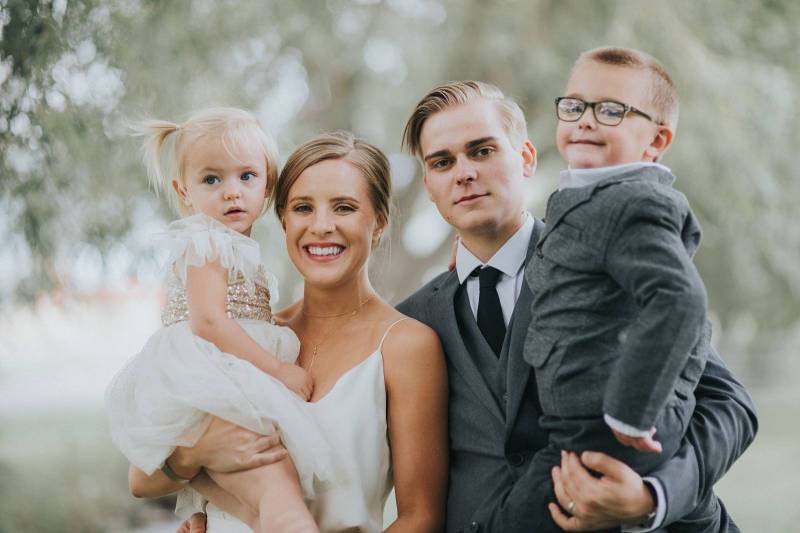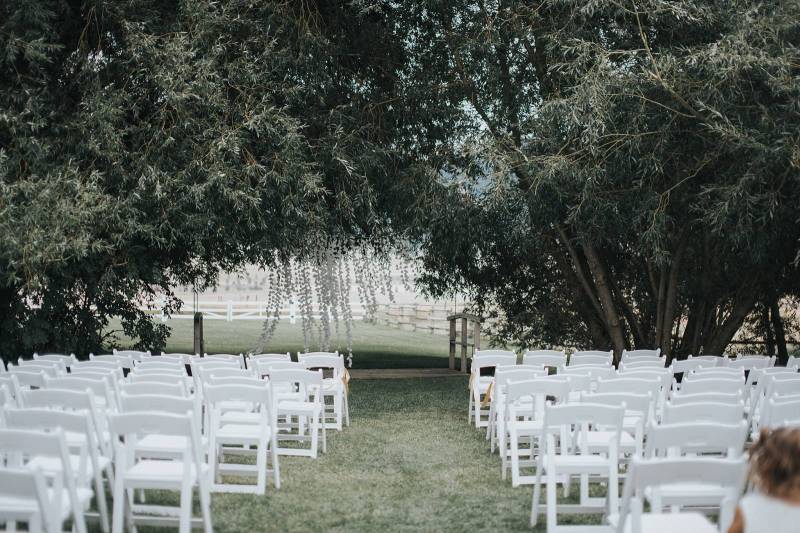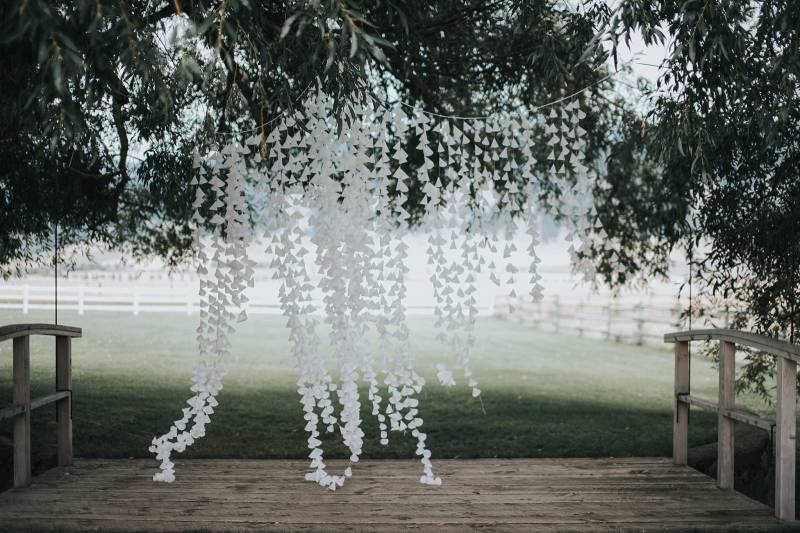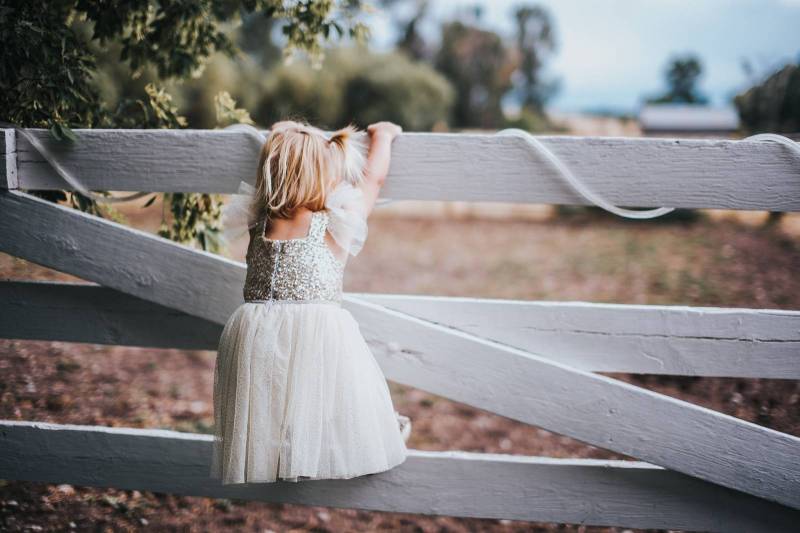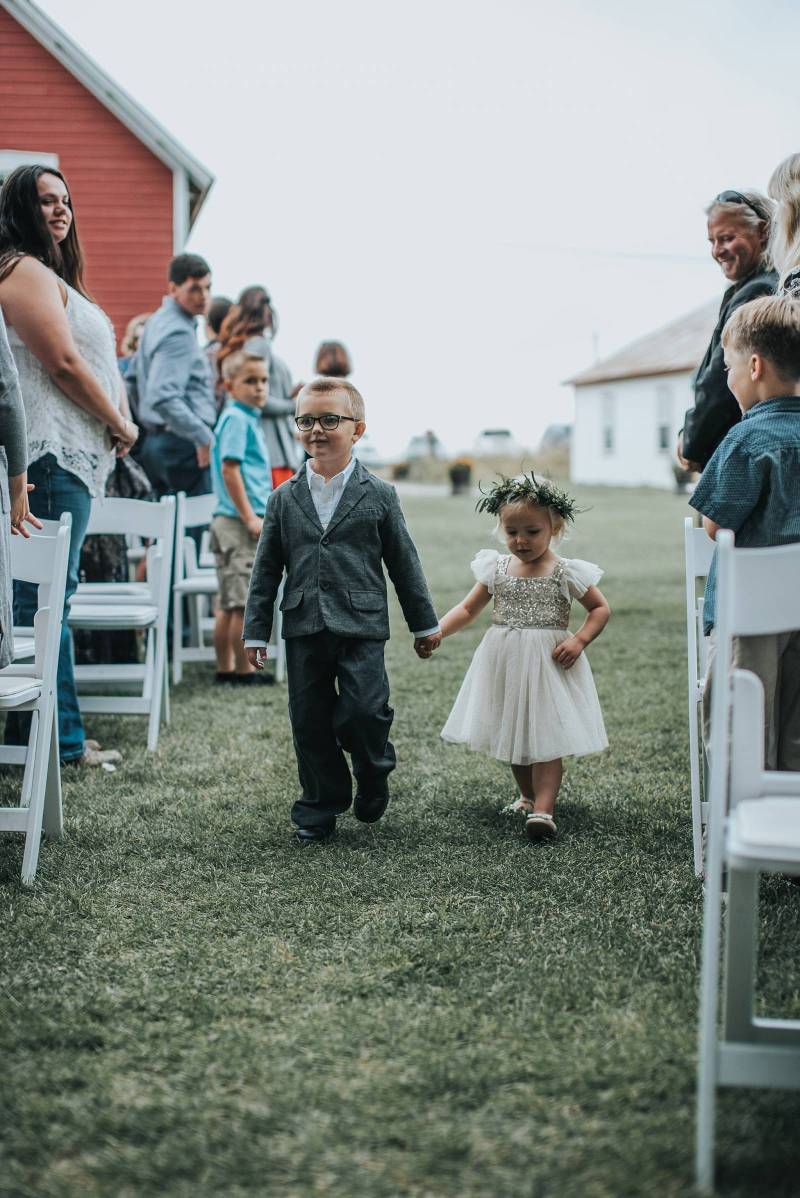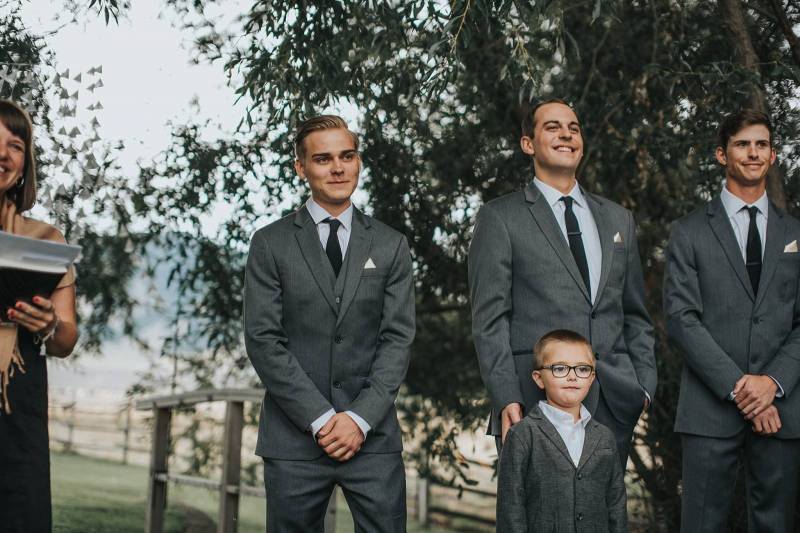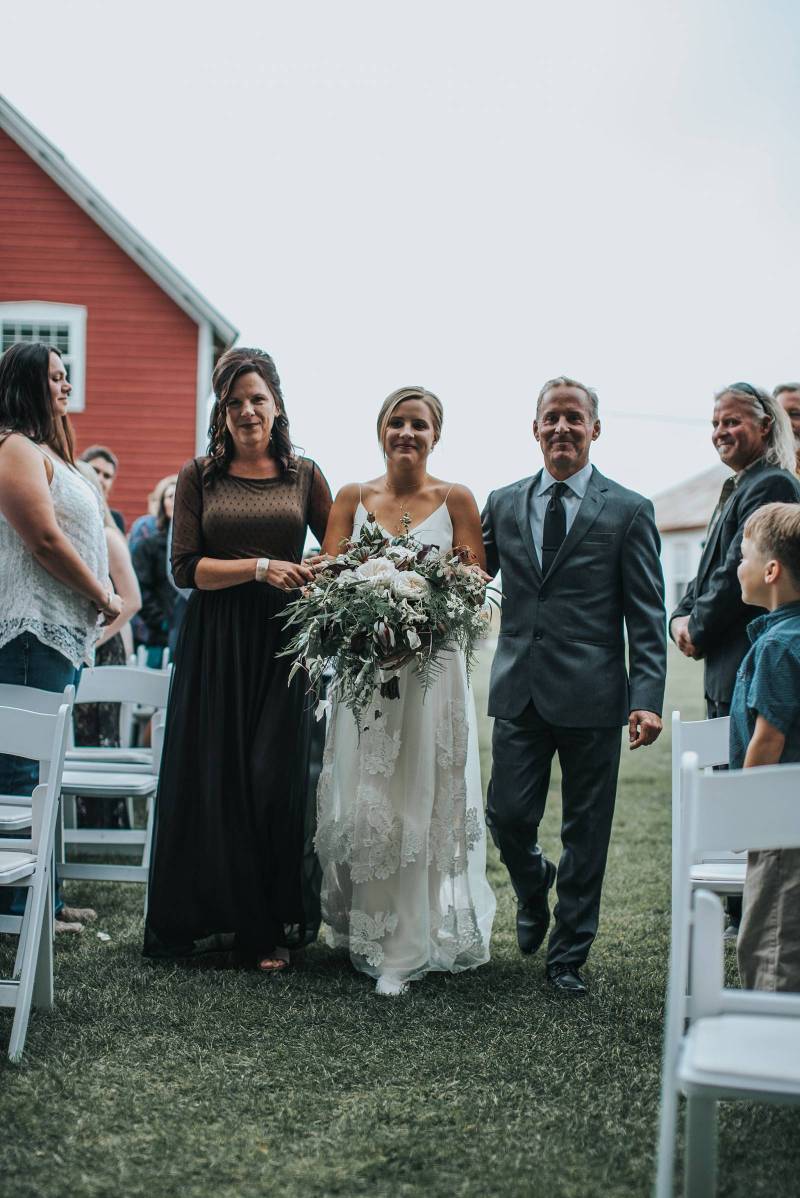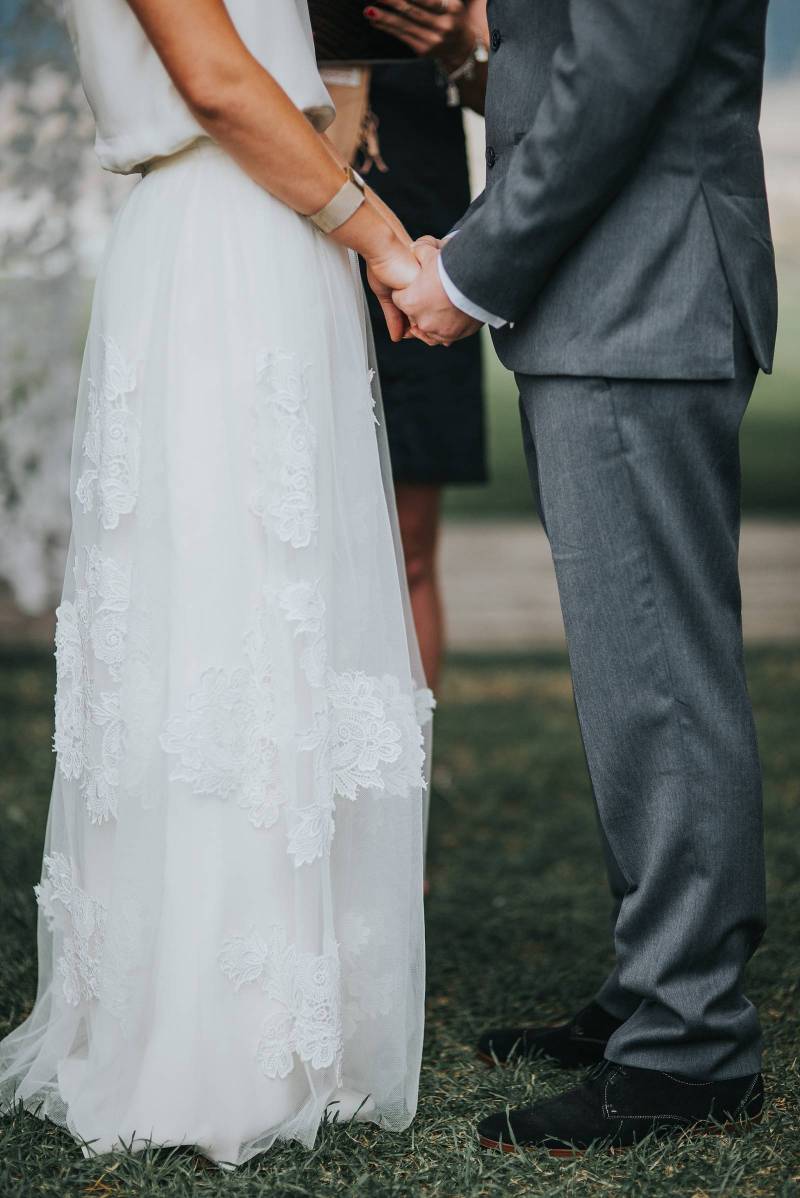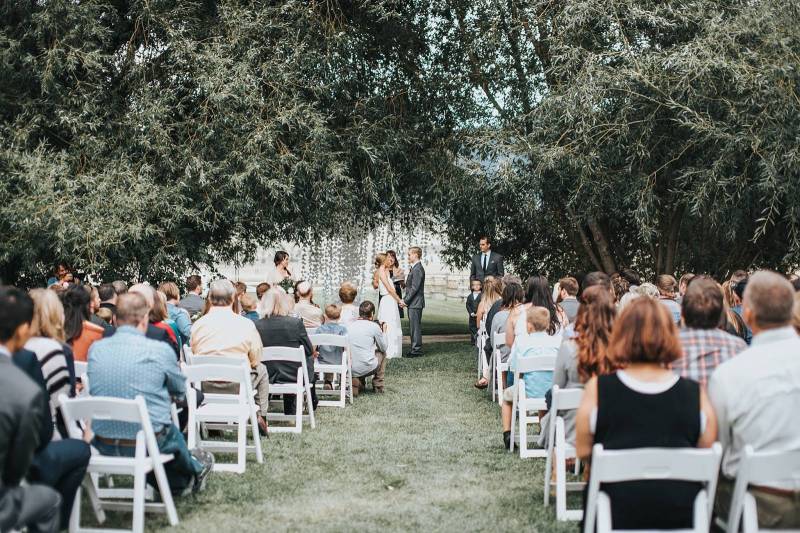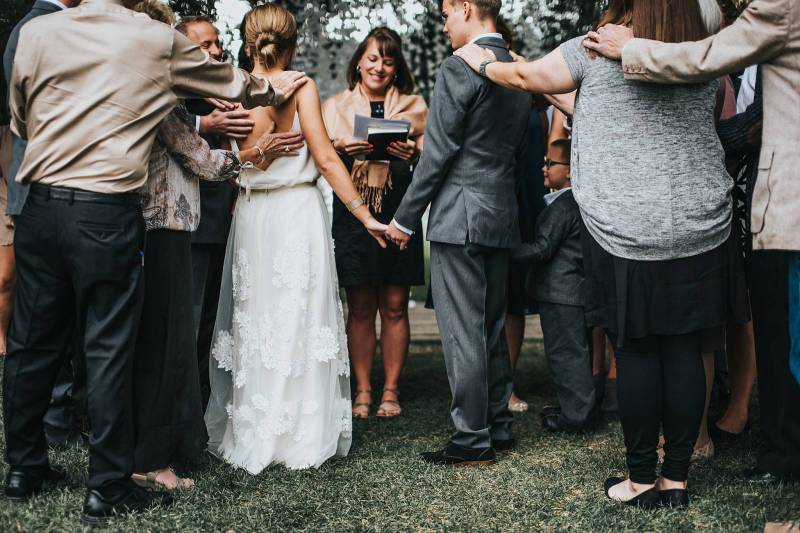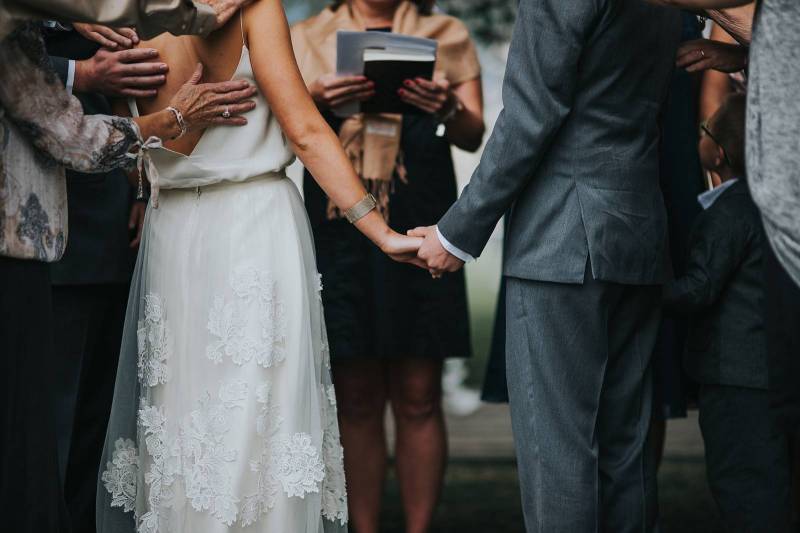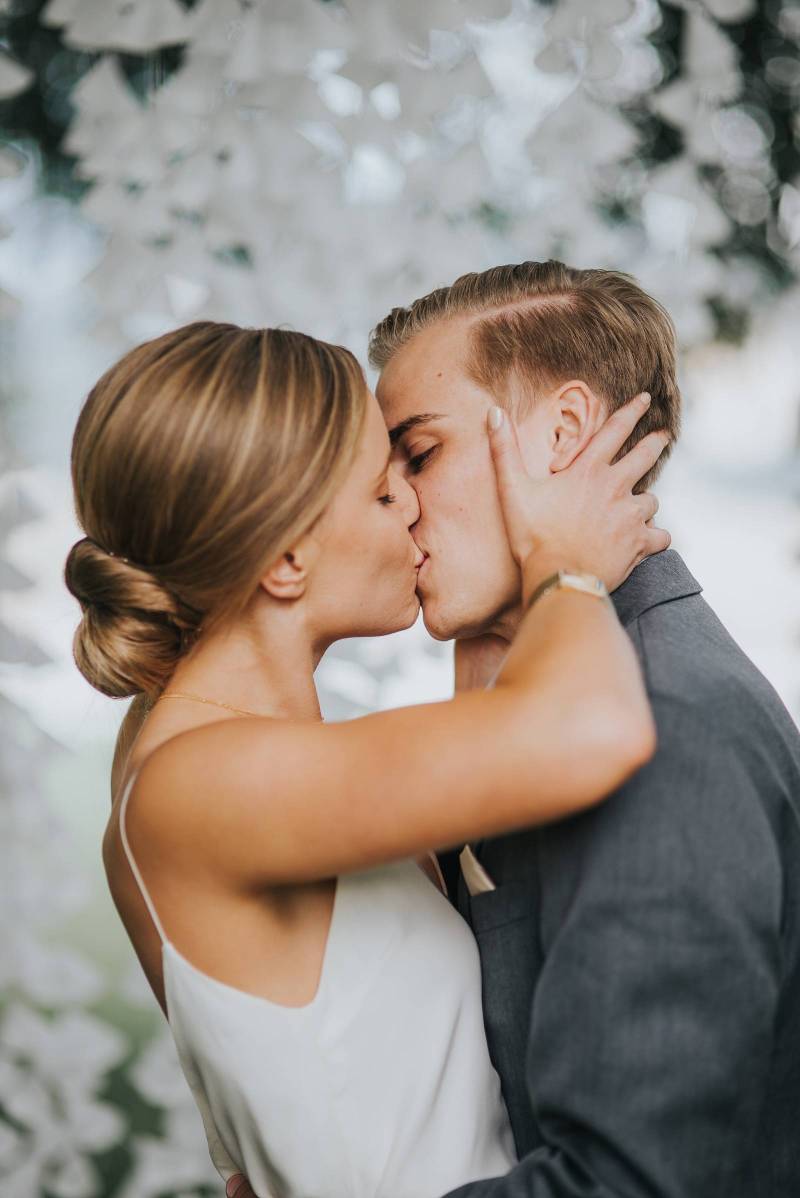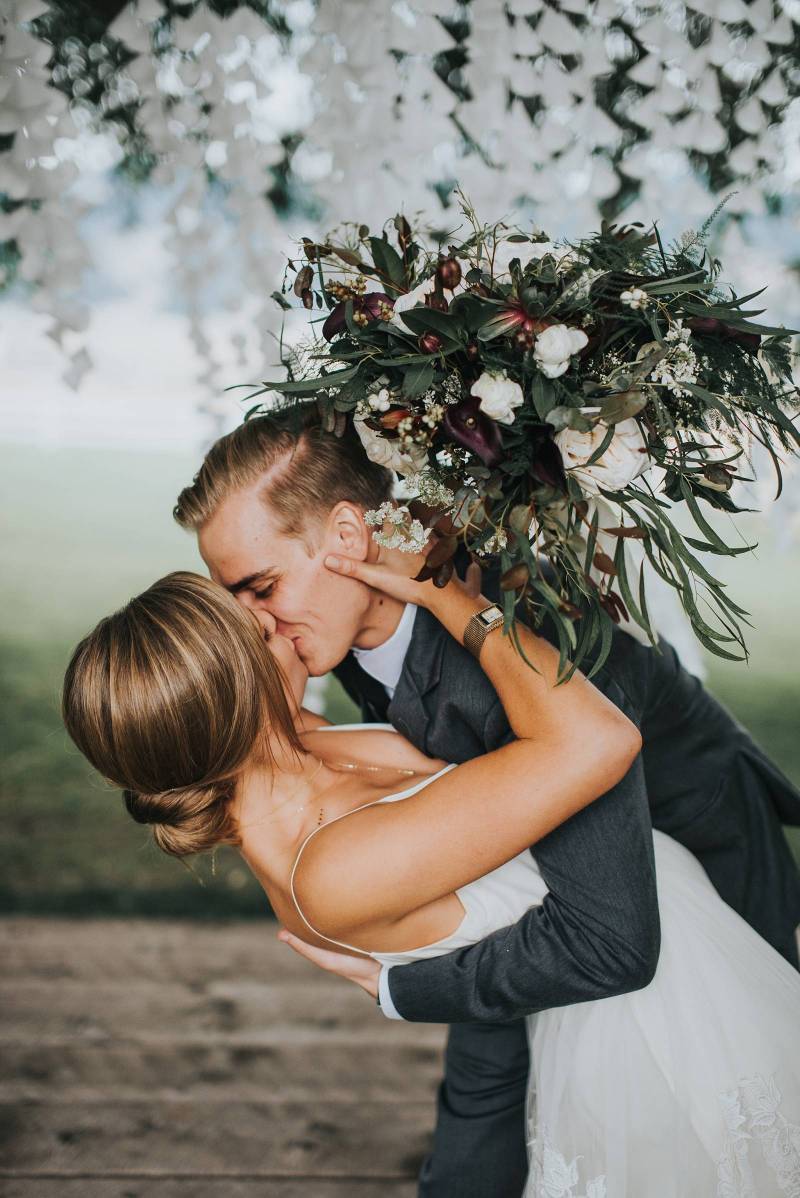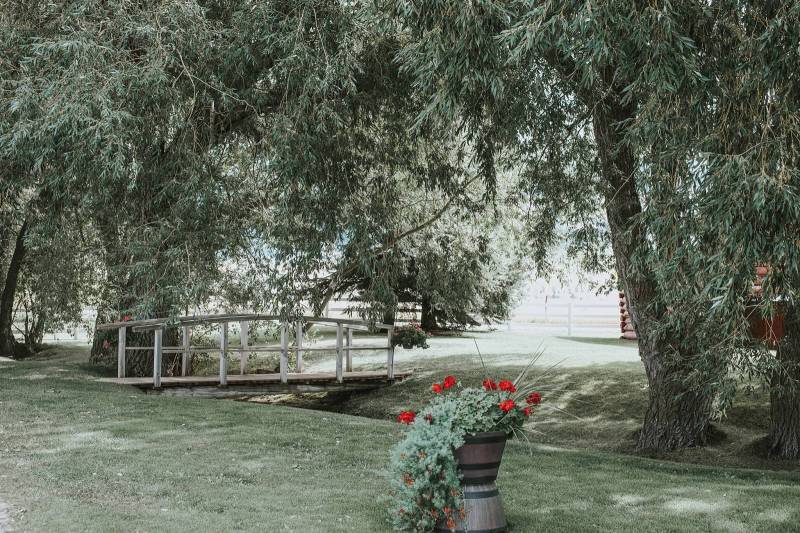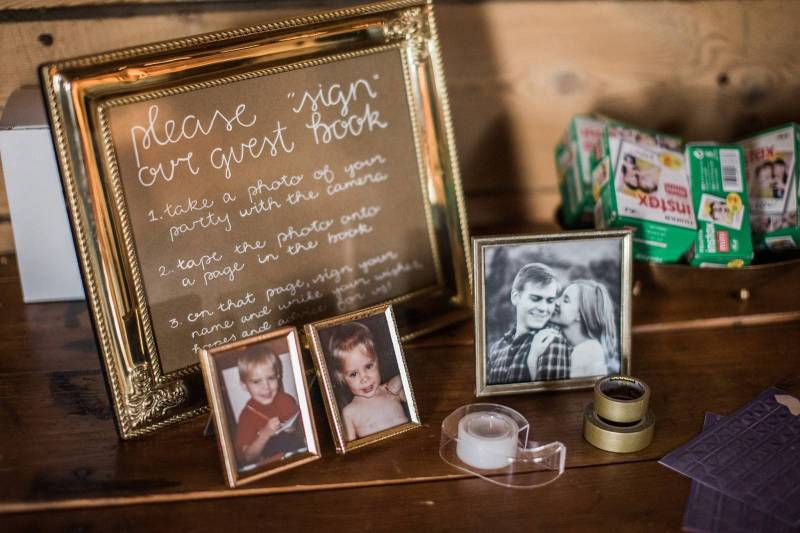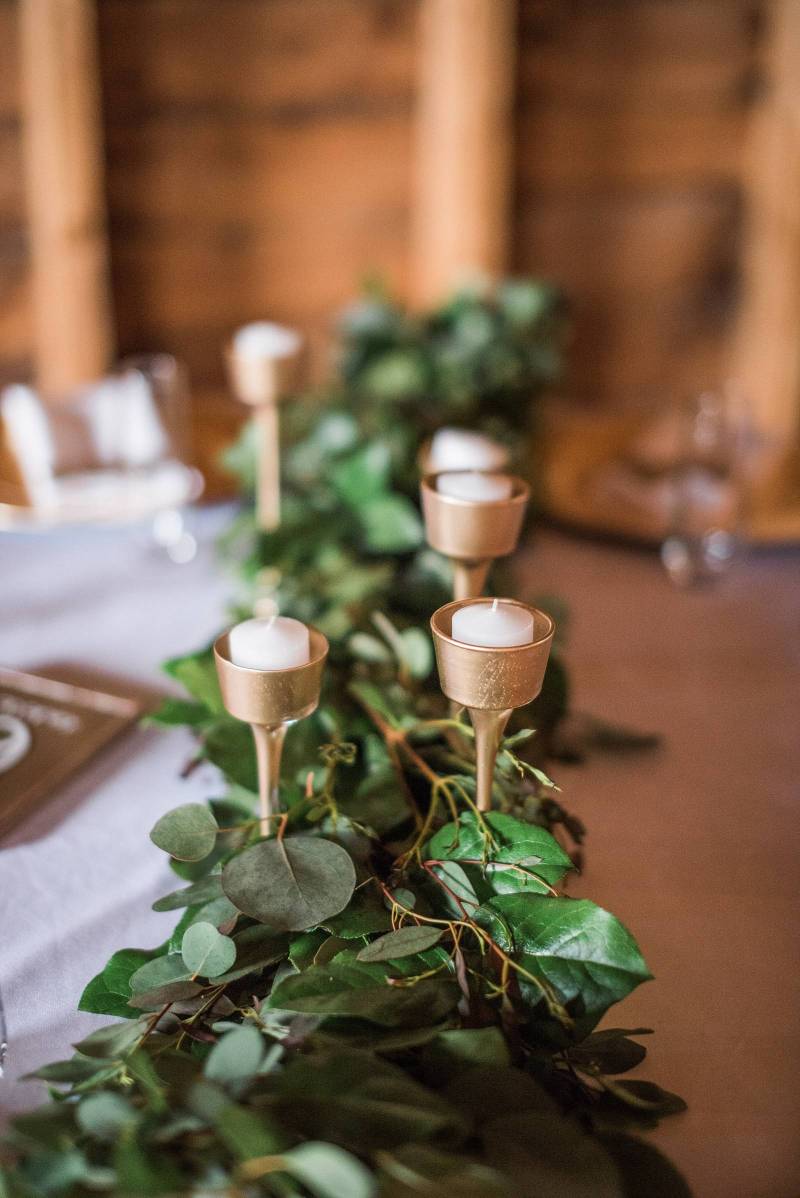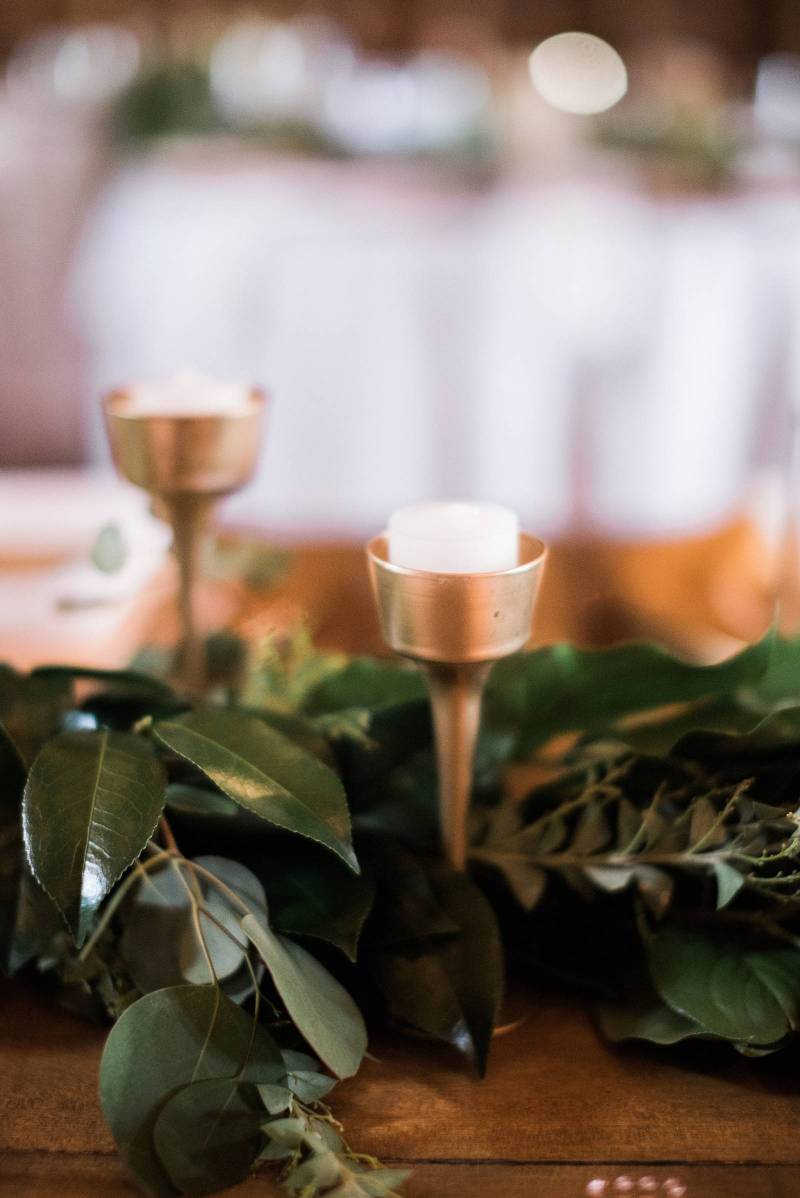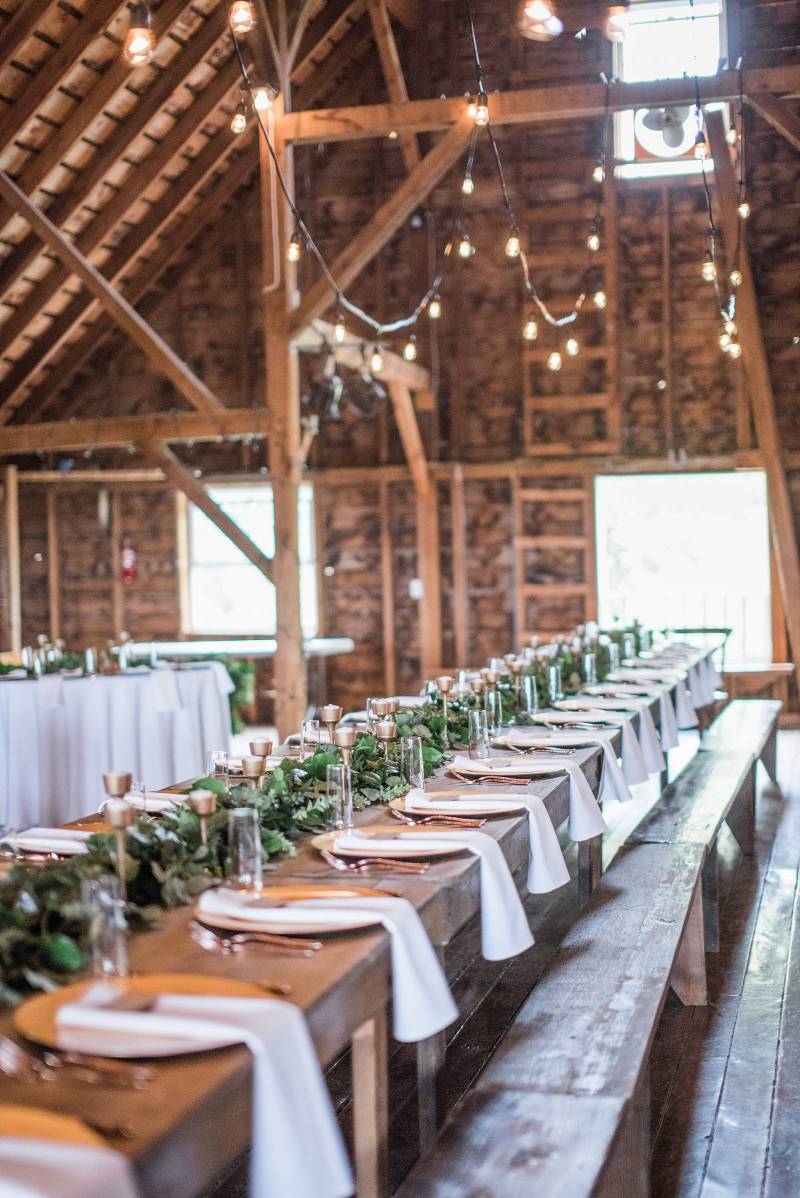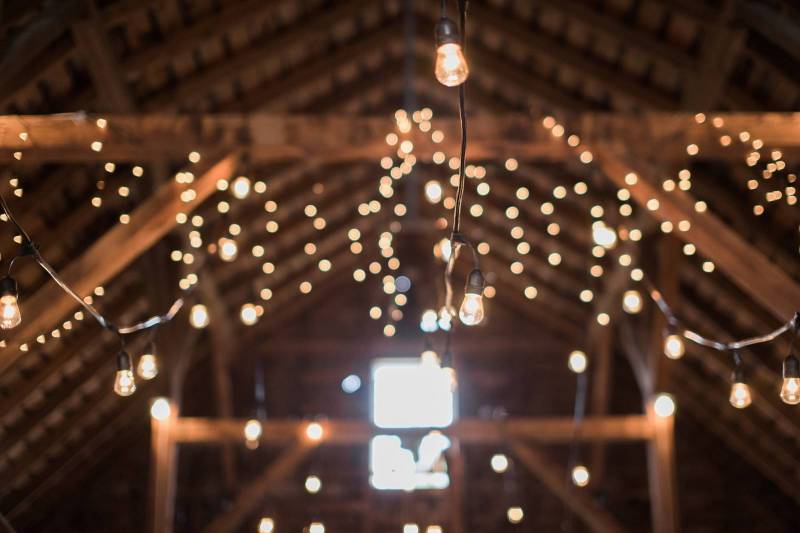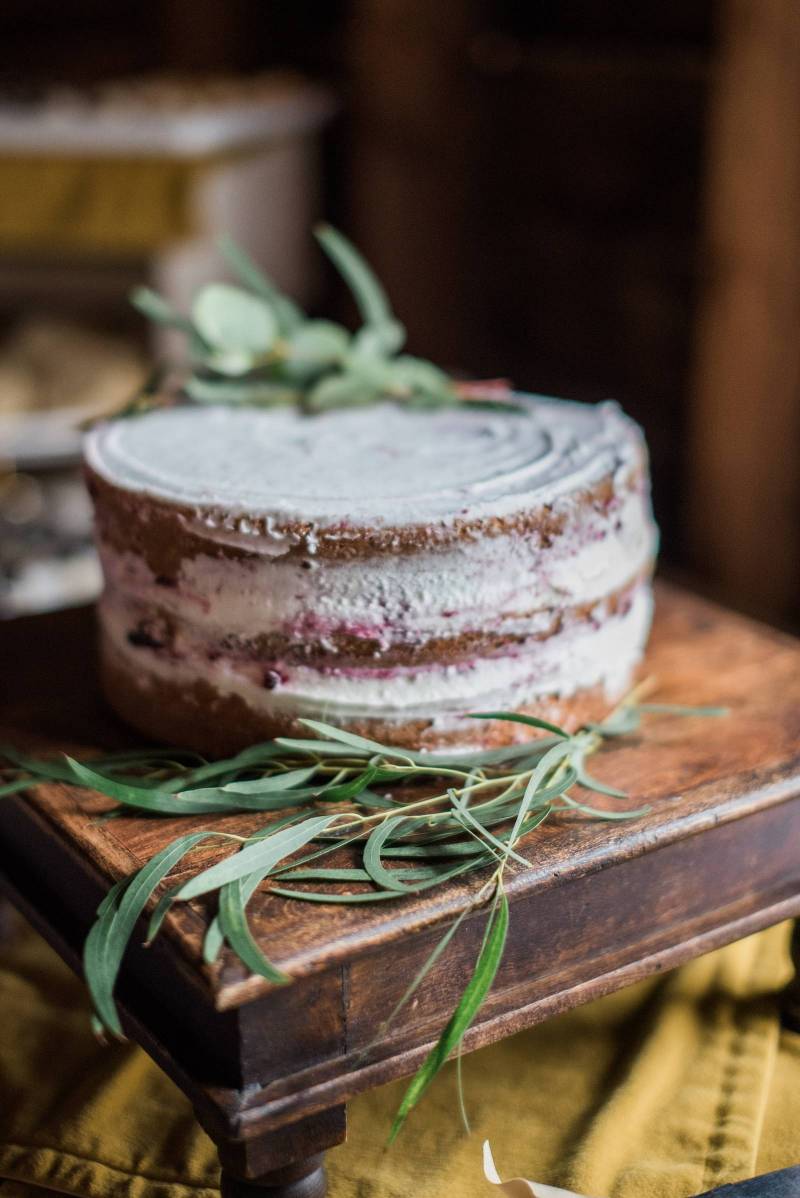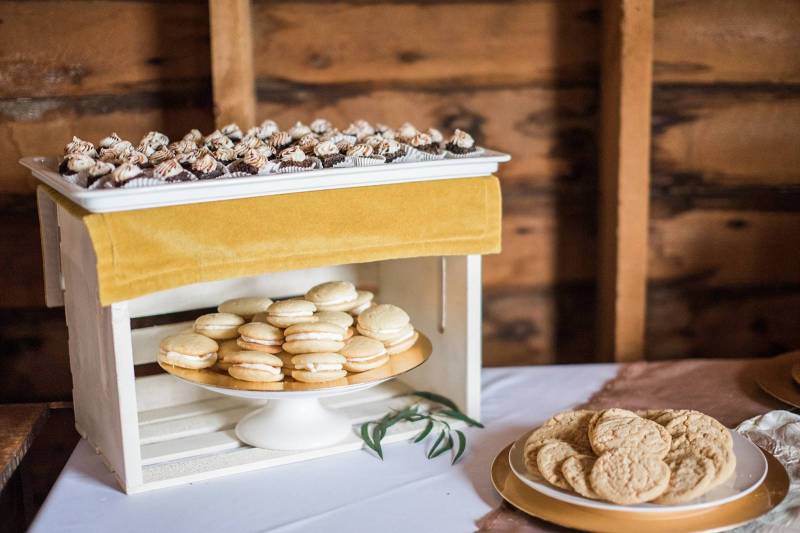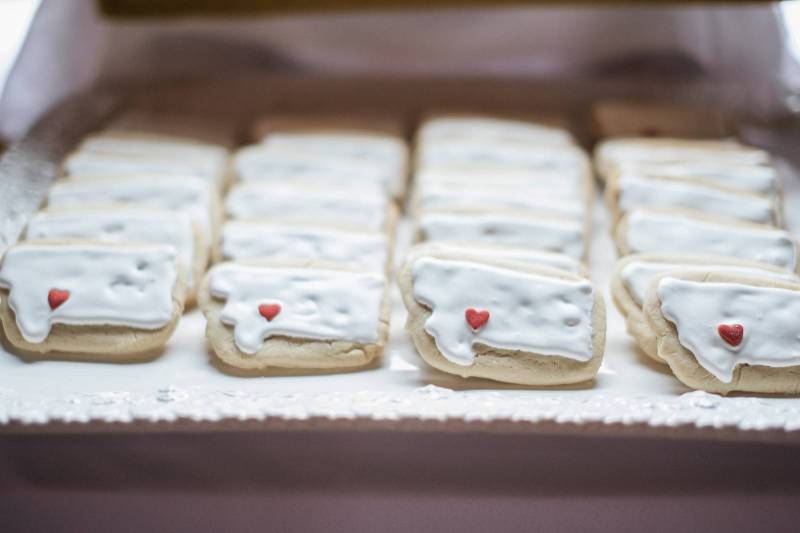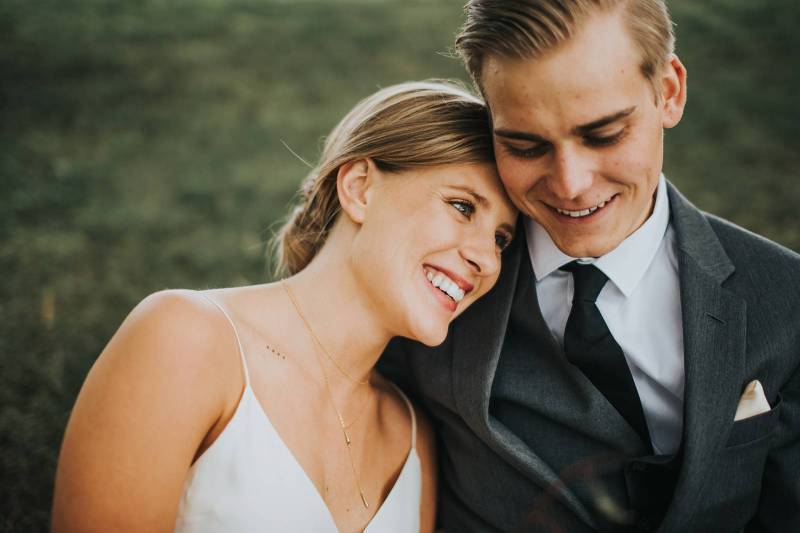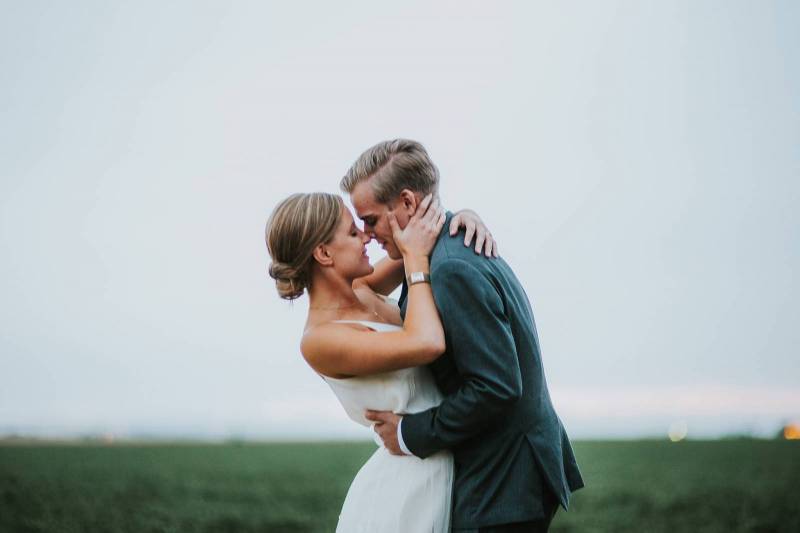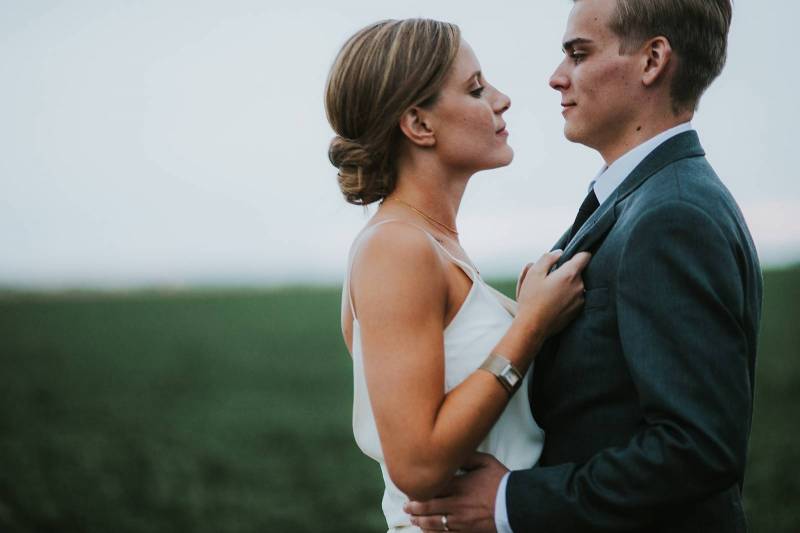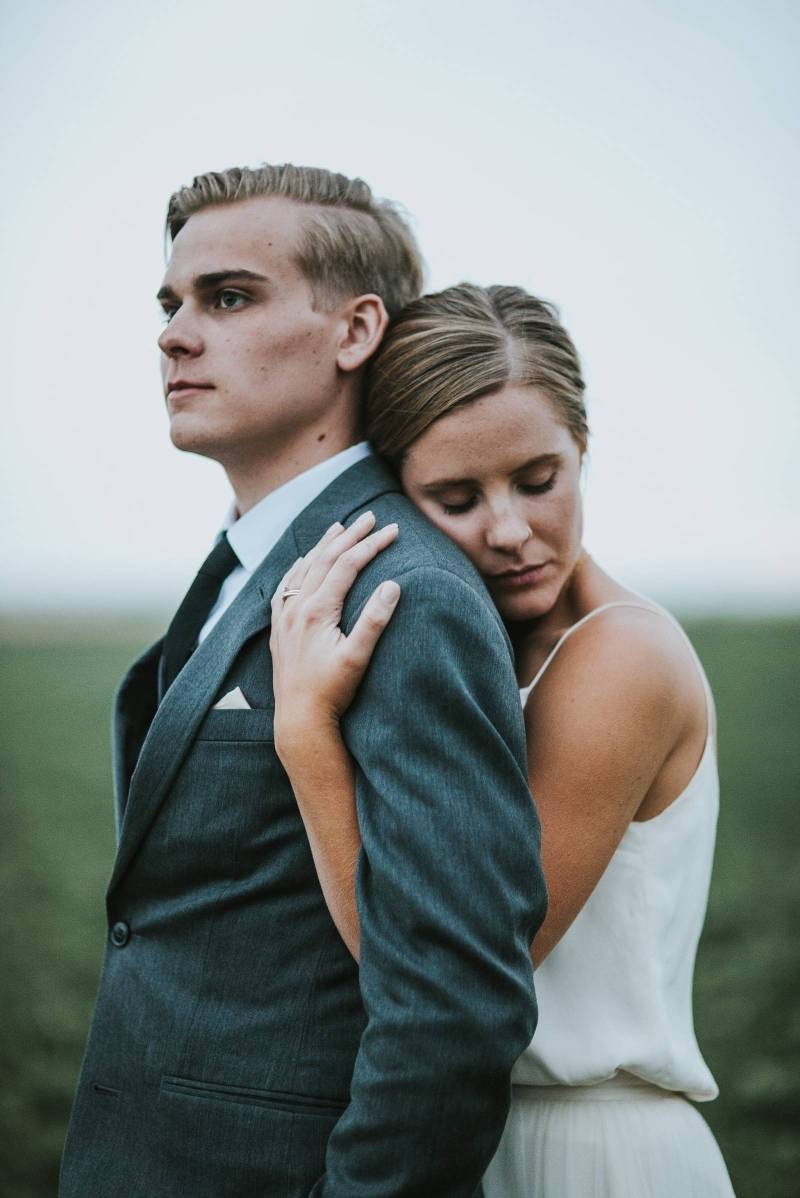 From the photographer, Maggie of Maggie Grace Photography: Chloe and I actually met our freshmen year of college in a Writing 101 class at the University of Montana. I wanted to be her friend ALL semester, but I thought she was way too cool to be my friend. So imagine the joy I felt when I had an email in my inbox one day from Chloe 6 years later letting me know she was engaged and wanted to hire ME! Thankfully, I grew out of my shyness and we both had a deep love for Gilmore Girls, minimalistic/timeless style, and Montana.
In the beginning stages of planning her wedding, Chloe told me she wanted to have a barn wedding in Montana, but she wanted NO lace, burlap, or rustic vibes whatsoever. She wanted it to be timeless, minimal, and clean. She wanted all neutral colors and a lot of greenery everywhere. I was smitten with her style immediately. Her maid of honor, Kelsey, helped with all of the calligraphy on the paper goods of the day and spent hours creating the most amazing backdrop. The design elements were all their own and they DIY'ed everything except the table/chair rentals.
Getting married in Montana is always a gamble, but in September, it's a shot in the dark. I was anxious all week seeing rain in the forecast, but the morning of the wedding we woke up to sun. It was a perfect early fall day for Montana and I spent the morning with the girls in the log cabin getting ready with a view of mountains out of every morning. However, by the time the ceremony was starting, it was starting to rain just a bit. We made it through the vows, in which Chloe & Mike had their entire family stand with them all touching one another's shoulder to unite the family's together, when it suddenly started pouring. I'll never forget that magical moment when tears turned to laughter, and every single person stayed rooted in their chairs.