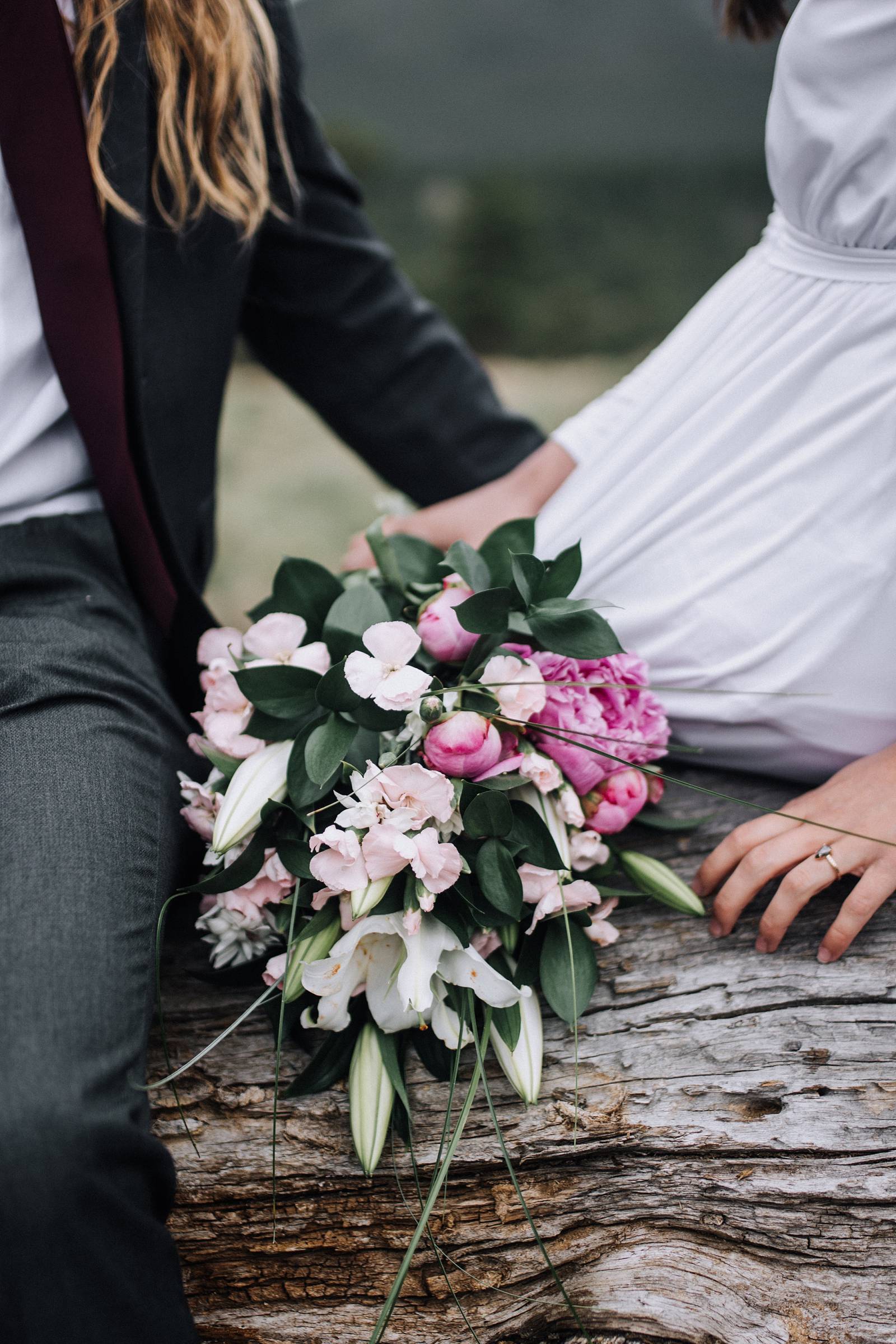 Their Story
I've known Tori and Jacob for a few years now, Jacob has been my boyfriends best friend since kindergarten. They recently moved out to Colorado about a year after my boyfriend and I did and decided to move into a house 3 doors down from us. Over the past year we've all gotten really close and we spend our weekends playing ping-pong, CATAN, sitting around a bonfire, and of course hiking in the Rocky Mountains.
Out of all of my friends Tori and Jacob have been together the longest, 8 YEARS!
After Jacob popped the question just a few months ago we knew that Rocky Mountain National Park was where it would all take place. It could not have been a more perfect day for an intimate elopement. The park was basically empty so we had free reign to explore and run through all of the fields. Tori made her bouquet the night before and it was absolutely gorgeous!
This shoot was particularly close to my heart because of how much I've grown to know and love these two beautiful souls. I hope they touch your heart as much as they have touched mine. I was honored to document their perfect mountain elopement.