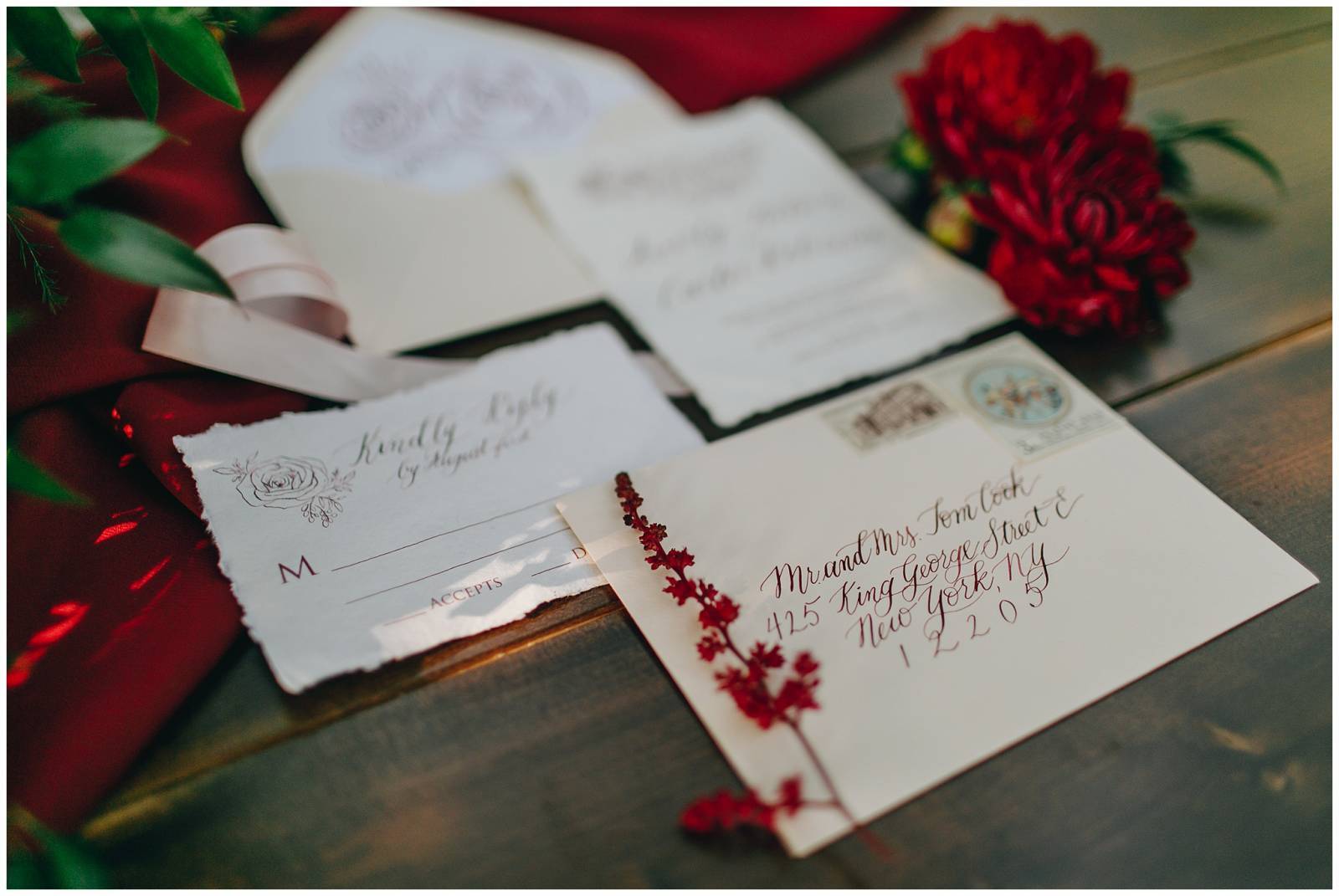 Inspiration
I'm a minimalistic person with a fascination for Renaissance and Baroque art, an approach I take to my designs. Clean lines with intricate, bold details are evident throughout my body of work. Although my typical mountain wedding is white, light, and airy in feel, for this shoot, I had a gorgeous, bold bride for whom I knew I needed darker elements to match her radiant character.
The crimson-and-clover curated tablescape brings magic to the luxe garden of Rouge that surrounds it. I was inspired to build upon the romantic mountain atmosphere with contrasting deep colours while incorporating light touches to soften the edges. The lush, garden-style centerpieces emit a whimsical, refreshing, vibrant feel to the table, while the modern burgundy taper candles add that touch of class and elegance. Blush accents bring the soft wedding feel, and the intricate place settings with classic calligraphy place cards tie the look together. The whole design takes on rich, deep colours with a play on light and dark shadows, a theme reminiscent of a classic Baroque painting. Every detail was meticulously thought out to be daring yet delicate, a classy setting with a hint of mystery, for a couple who still has a few surprises to reveal.
The Canadian Rockies provide a naturally picturesque setting, and with the right design, it's easy to achieve a classic wedding, in tune with your personality, where romance is front and centre.
~ Calgary Wedding Planner, Mariya Besedina Weddings