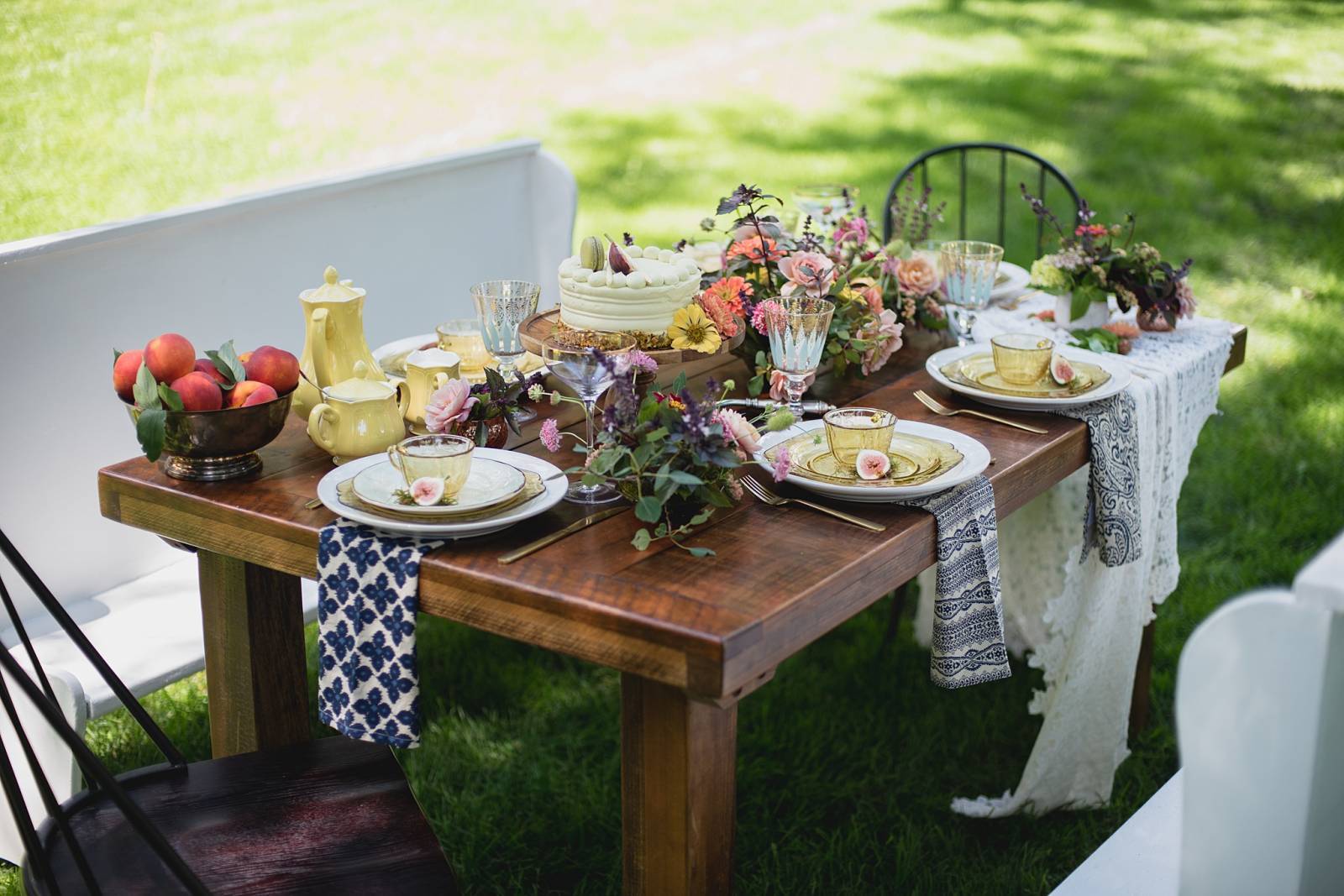 Love Story
I met my soon-to-be husband in Alaska of all places. With my brother having to travel for work and my sister-in-law going back to school, they needed help watching their kids and I came to their rescue. My sister-in-law introduced me to Kervin. We met on a Tuesday and 7 days later we were a couple.
I went back home to my parents and told them I had fallen in love. Kervin came to visit me in Las Vegas during our 5-month long-distance relationship. On this visit, after only 20 days of physically being with one another, Kervin had secretly asked my dad for my hand in marriage.
After 5 months we decided we could no longer be apart. Originally he wanted to get a place together but I didn't want to leave my parents after I had just moved in with them. After a very nerve wrecking conversation with mom & dad, they approved of Kervin moving in with us. Yup, you heard right, me, my mom, my dad, my sister and now Kervin. After only 20 days of physically being with this man, he would leave his career, his friends, his home, everything... to be with me.
I flew to Alaska, we sold all his stuff and fit everything we could into his car. We then took off on the most amazing 14-day road trip from Alaska to Las Vegas. Every night before we went to sleep I would jokingly ask him to marry me but he always told me that he prefers to get married after we move out of my parent's house. Imagine my surprise 5 months later, when we would visit his family in Puerto Rico, to hear his proposal.
We took a boat to a small island off Puerto Rico called Culebra. After the sunset with only the stars to guide us, Kervin took me to his favorite place in the world, Flamenco Beach. It was just the two of us on that beach and we decided to do a little night swimming in the ocean.
Bioluminescent organisms were washing up on the sand & made it seem as if the stars were below and above us. We dried off and as we began to walk home, Kervin knelt on one knee to pick up a seashell. There, laying inside the shell was a ring. I immediately fell to my knees and began to cry. I was very surprised! We walked the rest of the way home in the darkness, holding hands, in silence, under the beauty of the stars. I had never felt more at peace.
Maple & Moss Designs, Amber Mustain Floral, and Allison Easterling Photography create magic. This dream team knows how to capture the beauty of any element and make you feel as if you have been transported to a place that exists only in your dreams. There are no words to tell you how lucky I feel to have them capture the one dream I've been waiting for my whole life... my wedding day on September 30th.
~ Bride, Paula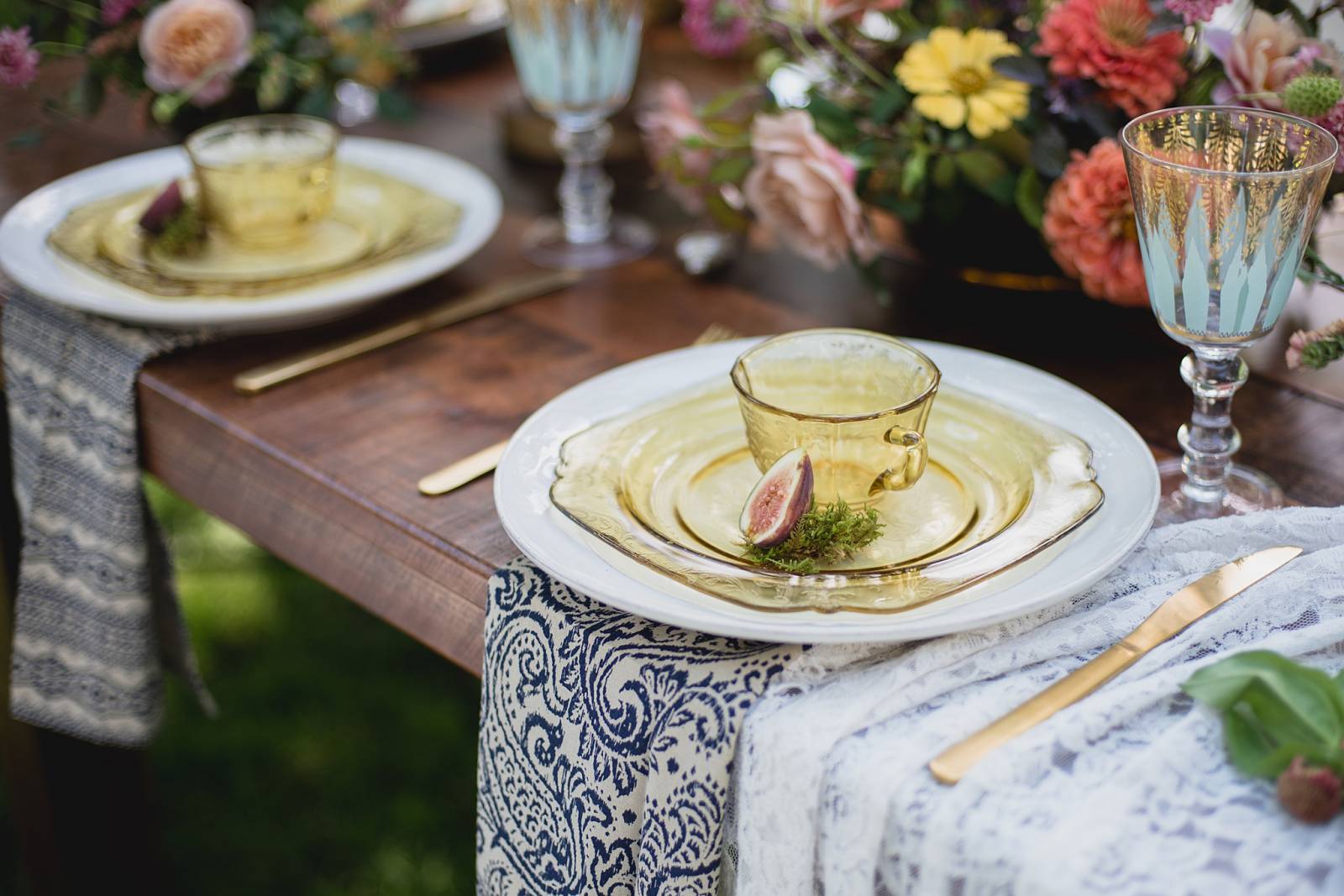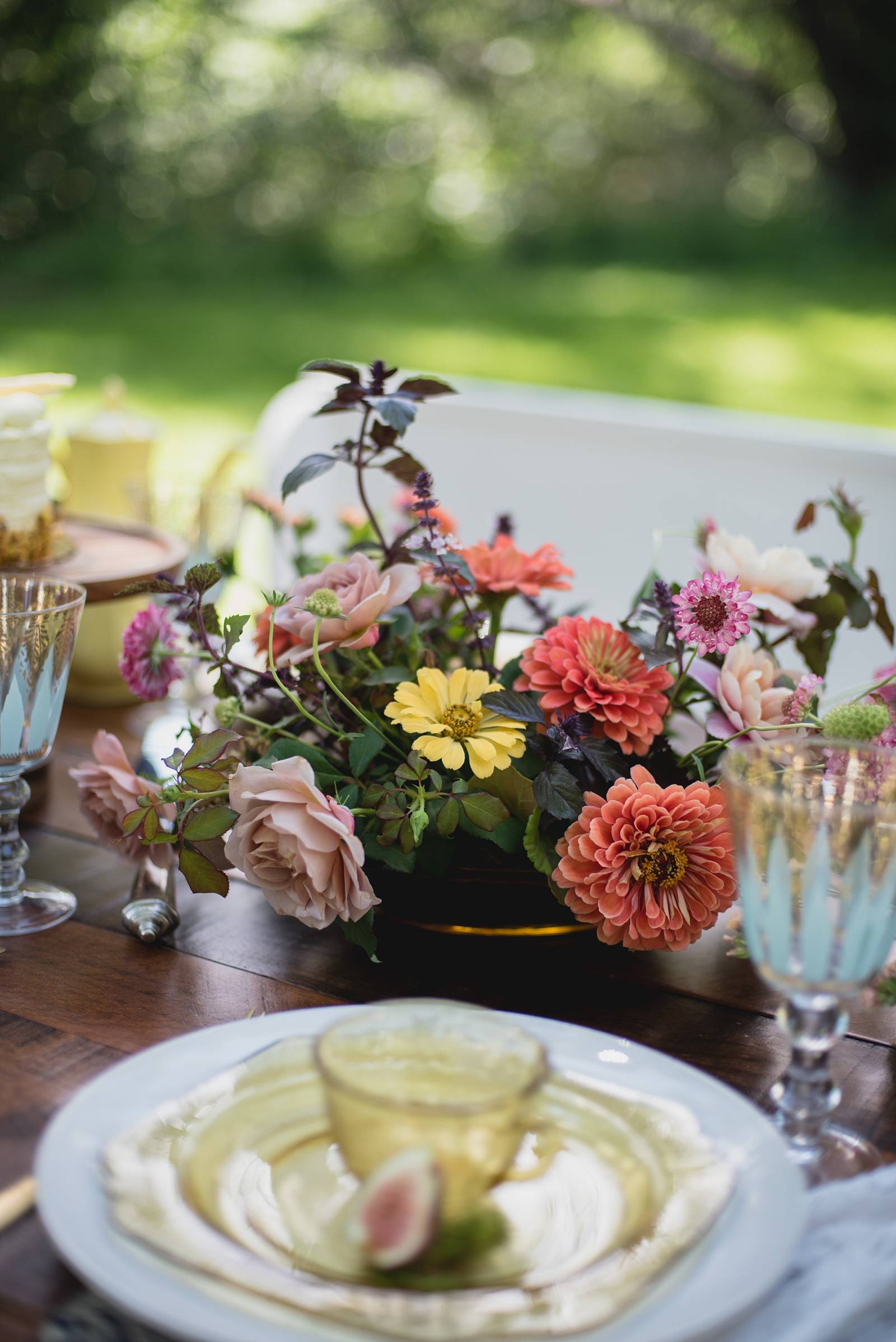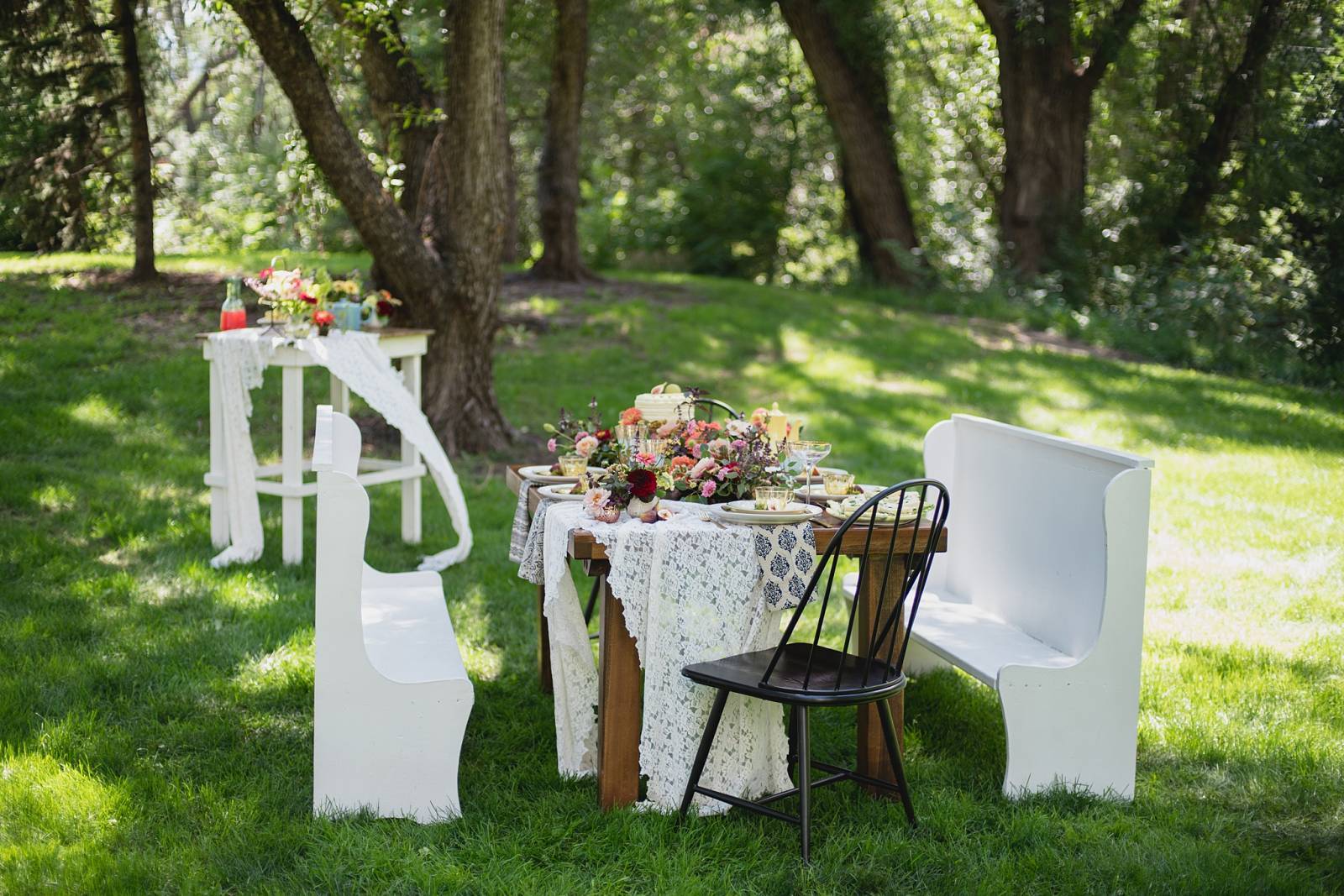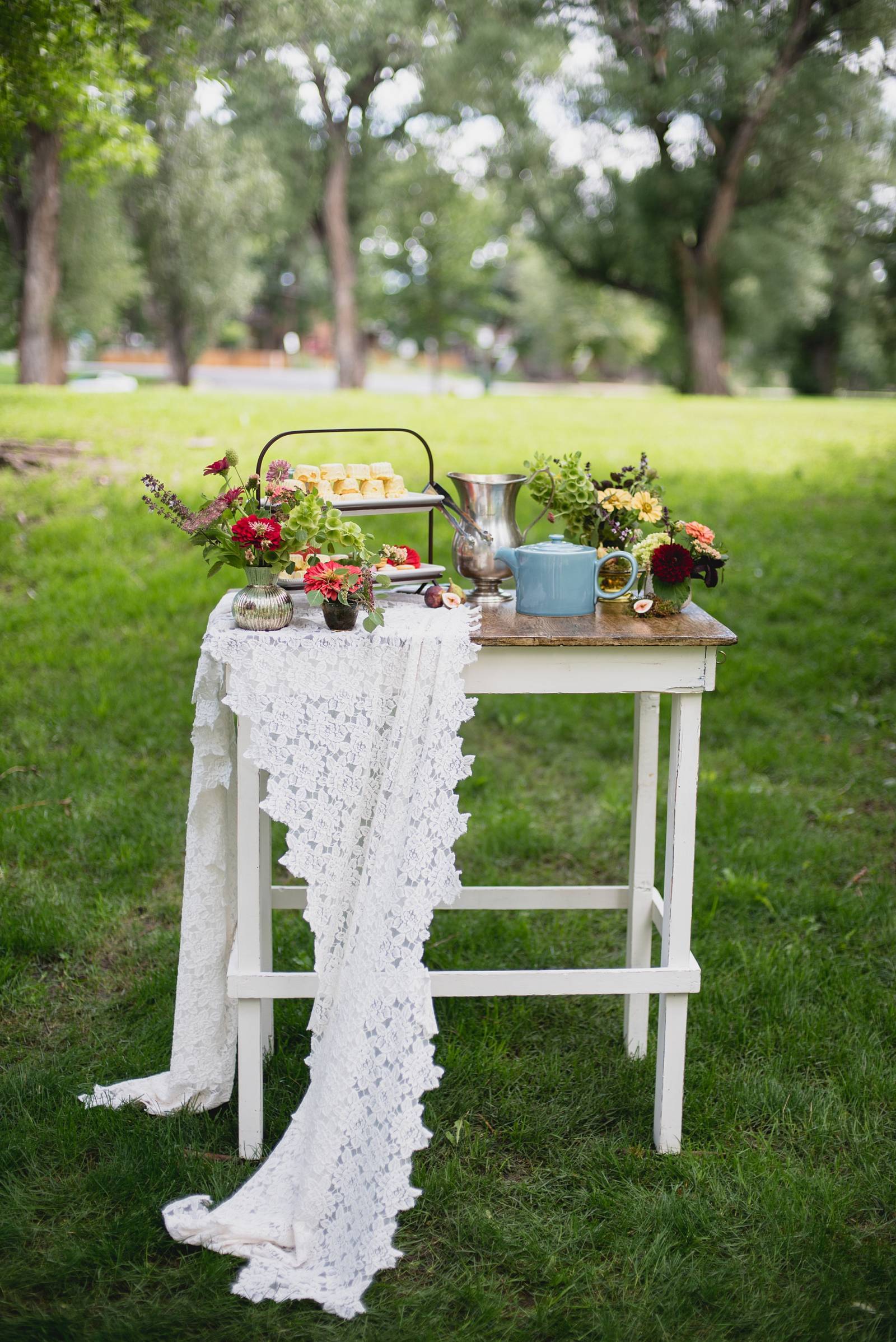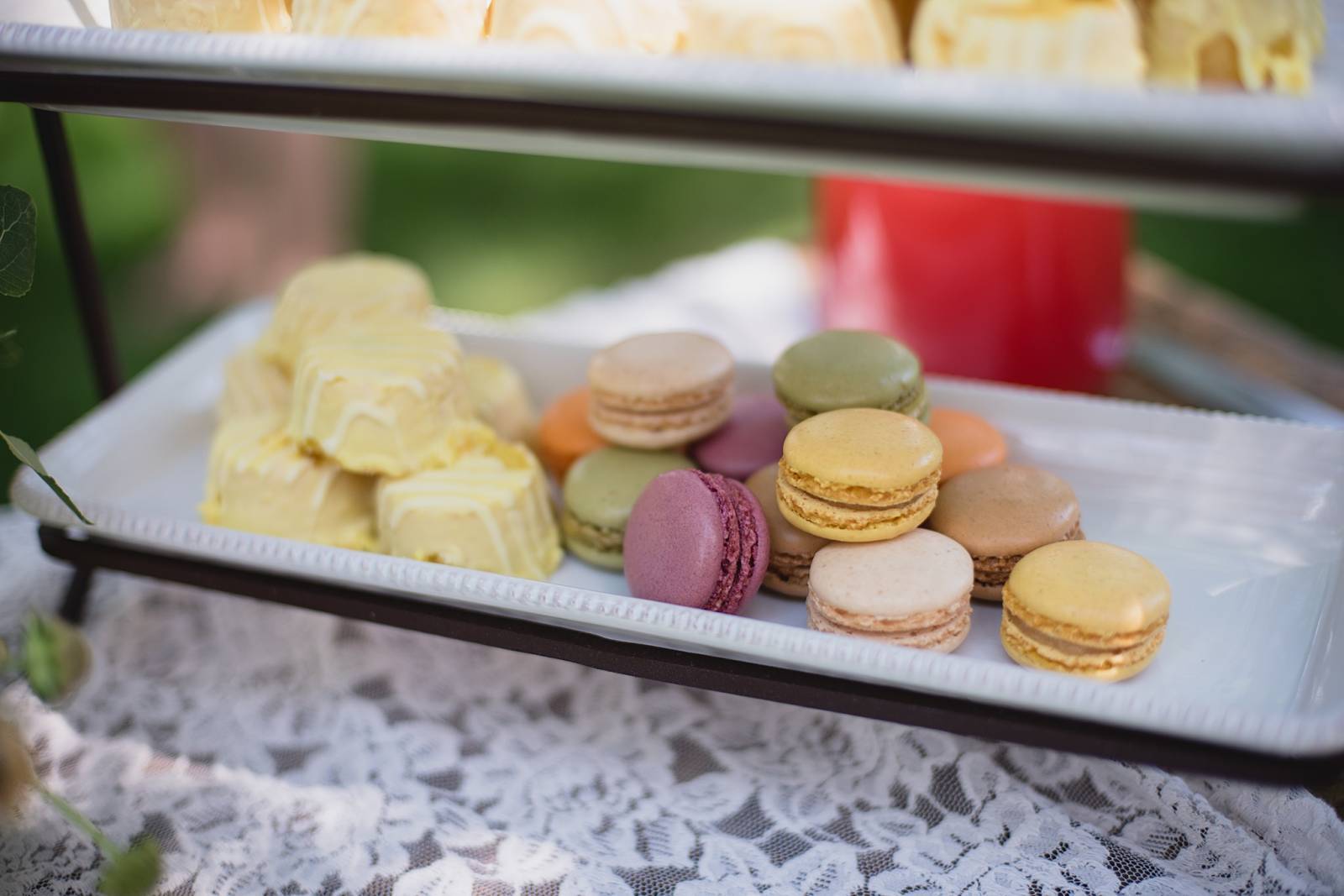 Design & Styling
Paula had just recently moved The Springs and I knew she was missing a lot of her family and friends. Having a wedding is such a special time, but the days leading up to the wedding should be just as special, in my opinion. I wanted Paula to feel that she had a community of women here that loved her and were so excited for her marriage to Kervin. She is a woman that exudes love and kindness and deserves celebrating!
I decided to make it a surprise shower because knowing her she would never want to put people out. I had her dress up and told her to be ready for a fun day. I chose to have the shower in a local beautiful park with large trees and quiet streets. We used a local company called Rustic Trades for the amazing table and I had the help of the dream team, Amber Mustain for florals and Allison Easterling photography to make the day just perfect.
I imagined a "Tea Time" themed picnic in the park and it was just so heavenly. Being able to sit with an intimate group of ladies and just chat over tea and cake was so dreamy. I found myself wondering why we don't do it more often! This was one of my all-time favorite parties to plan.
Paula was surprised, to say the least, and the afternoon was just a delight! Amber, Allison and I can't wait to get together for her wedding this Fall!
~ "Gatherings" a local, intimate party planning team