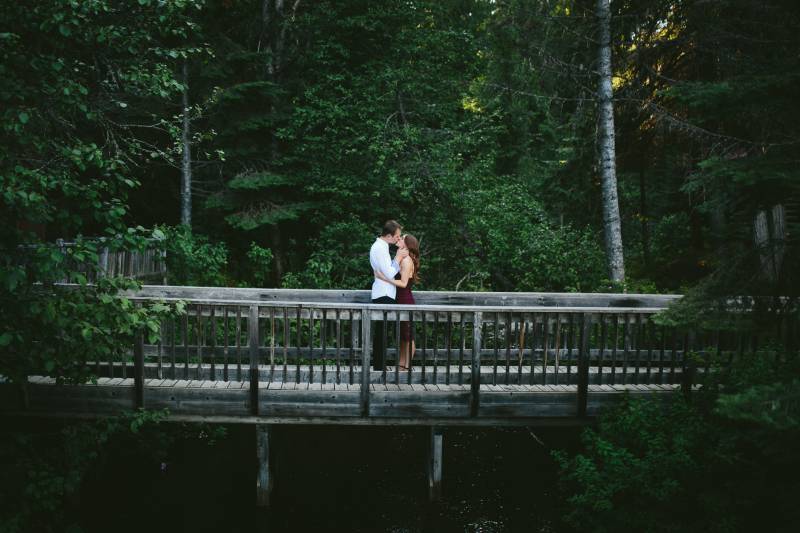 Love Story
The moment I connected with McKenzie on the phone about her engagement session, I knew we were going to be friends. She knew exactly what she wanted for her & Taylor's engagement session and I absolutely loved the thought and meaning connected with what we had planned.
Taylor & McKenzie are from San Diego, they grew up there, met there, and fell in love there but the Northwest, specifically Priest Lake, Idaho is dear to their hearts as McKenzie's family has been going up for summer vacations every year. From a young age, Taylor joined McKenzie's family in Priest Lake and has been a part of the tradition ever since. Even though the two are getting married in San Diego, they both knew they had to include the PNW in their wedding story somehow which is how we happened upon doing their engagement session at Priest Lake.
For the start of their session we began at Elkin's Resort where they had a woodsy trail with wildflowers and also the beach with a view of the lake and mountains. We moved to a couple different beaches along the way ending at their family's cabin where they decided to jump in the cold lake for some last photos.
I loved experiencing these two and their love. It was different than most, probably because they've been together for so long. They just knew each other so well and were so comfortable being around each other. They were in sync as if they had already been married for years and were still madly in love. I found it really inspiring and even encouraging for my own relationship so I knew I had to share their photos and story. I think it will be a perfect fit for your blog and love that it features a more remote place in the Rockies!
~ Pacific Northwest Wedding Photography, Hannah Victoria Photography