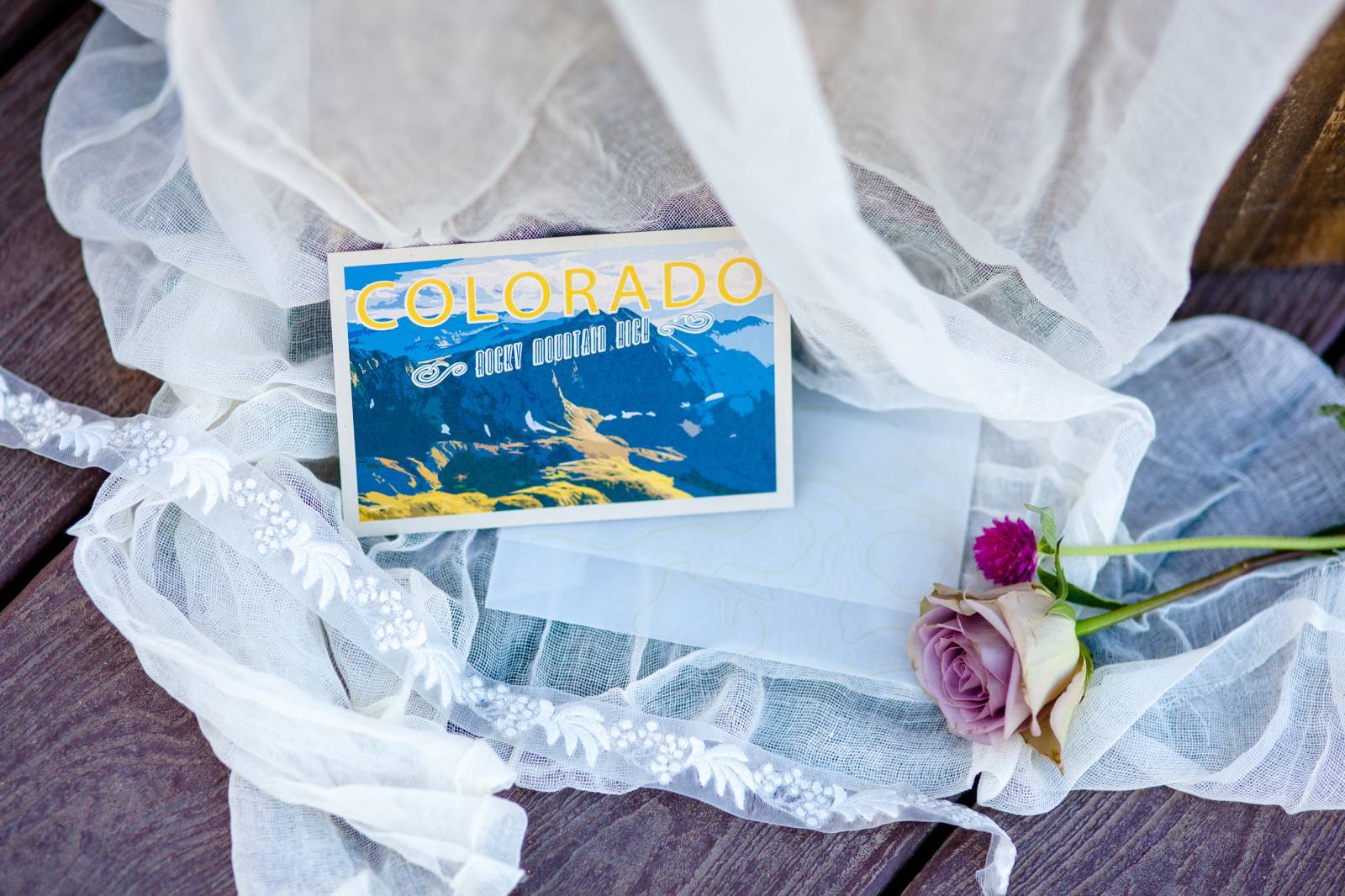 Inspiration: City couple escapes to the mountains to elope
As wedding professionals in the state of Colorado, we're constantly being pulled between the bold, urban vibe of Denver and the relaxed, mountain-time ways of the Rockies. As we developed the vision and overall aesthetic of our recent elopement shoot, it was our goal to find a balance between the contrast of these two Colorado realities.
Our real couple, Penelope and Galan, live in Denver and planned an escape to the mountains to elope. Dressed in non-traditional formal ware to reflect their urban roots (his from The Knotty Tie Co. and hers from Weddington Way), the pair took off from Denver's Union Station to say "I do" on the edge of Piney Lake at Piney River Ranch in Vail. They enjoyed a simple yet colorful meal on the dock followed by a sunset canoe ride on the lake. Mandy from MJM designs created bright, free-spirited floral designs that were combined with airy fabrics, antlers and mixed metals from sb borrowed. Astonishing Cakes hand crafted an eclectic cake styled with a unique stand to reflect Penelope and Galan's laid back style. Sophie from Sweet Zion Paperie's elopement announcement masterfully combined the urban - mountain contrast we set out to create. Ashley from Ashley Kidder Photo captured the emotion of the day against a stunning natural background at sunset.