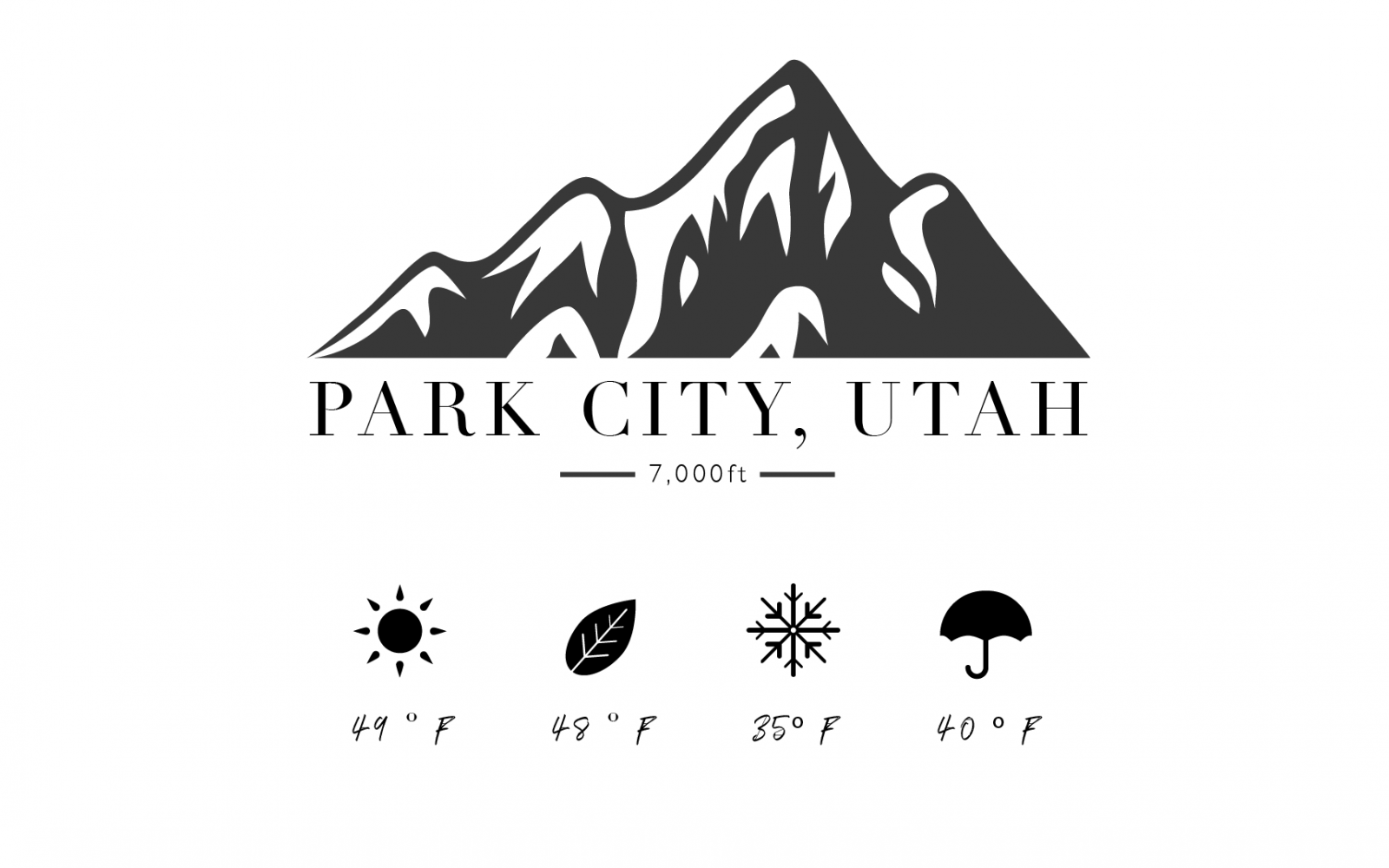 Nestled in the Wasatch Mountains of Utah is the historic mountain resort of Park City. Home to one of the premier skiing destinations in the world, world class resorts and countless outdoor activities, this mountain town is a gem of the Rockies and the perfect location for your mountain wedding!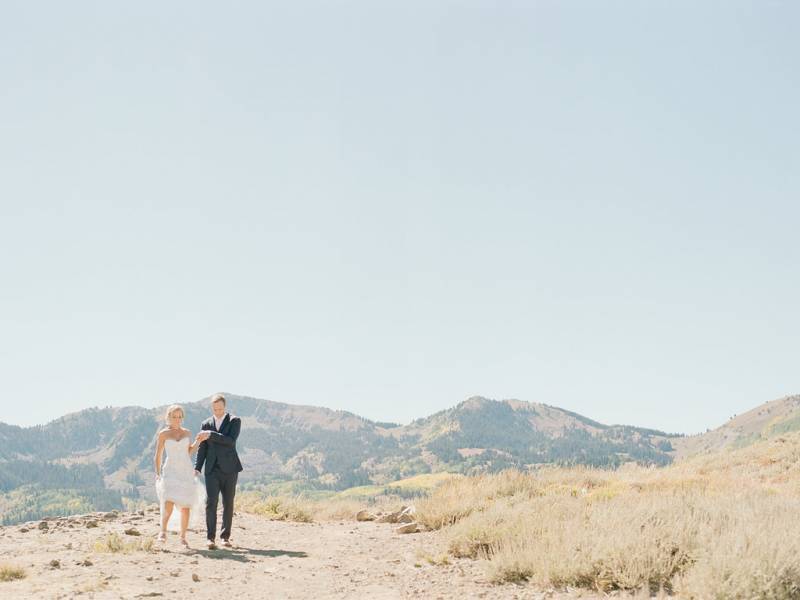 If you are looking for a luxurious Park City wedding & accommodation experience, you have to check out the St. Regis Deer Valley! Breathtaking mountain views, gorgeous spaces and top tier hospitality await you at this premier destination in Park City. Create a bespoke wedding experience at this resort perfectly located on the slopes of the Deer Valley Resort and only one mile from historic Main Street. With over 7,500 square feet of grand indoor event space and 7,000 square feet of outdoor space, you are sure to find the perfect location for your mountain "I do's".
This exclusive downtown Park City boutique hotel is the perfect location to stay for your mountainside wedding! Originally built as a school in 1889, Washington School House is now a luxurious hotel with 12 gorgeous rooms. Boasting 16 foot ceilings, fireplace, ski lounge, heated pool terraced in the hillside, this boutique hotel provides you with unparalleled style and an unbeatable experience.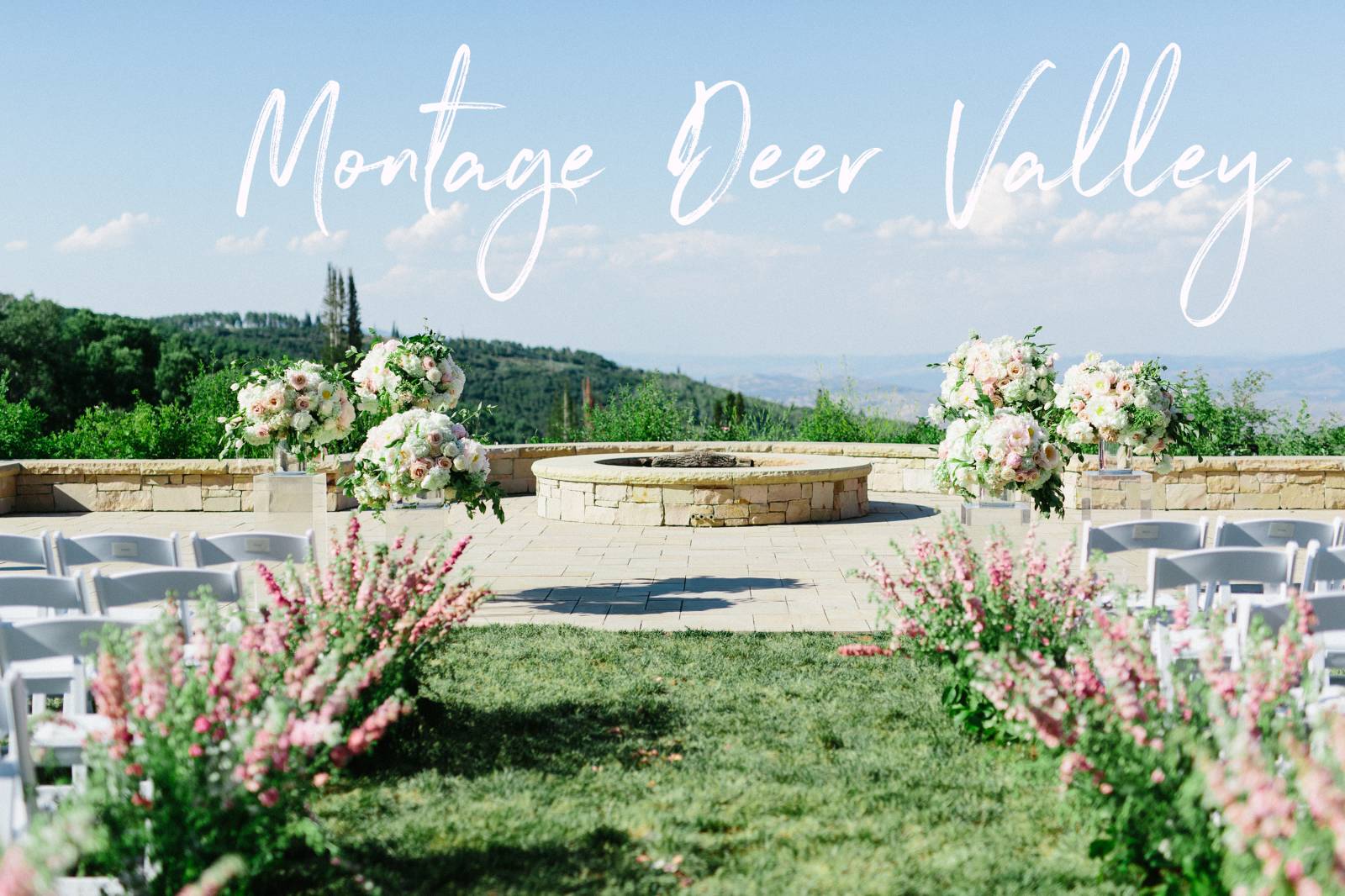 Personalization is the order of the day at Montage Deer Valley, where they will attend to your wedding as if you were a member of their own family. From the alpine vistas of the Grand Lawn to the traditional elegance of the Grand Ballroom, Montage Deer Valley is ideal for everything from an intimate rehearsal dinner for 25 guests to a magnificent gathering of 400 of your closest friends. From creative menus featuring the freshest local ingredients to exquisite décor and destination-inspired event activities, Montage Deer Valley creates the perfect environment for highly personalized weddings in any season. Montage Deer Valley commits to only one wedding celebration on any given day, ensuring that you have our undivided attention. It is truly your day and a must visit in the Park City area!
Located at a spectacular 8,300 feet is the Empire Canyon Lodge. At the base of Daly Chutes in a remote mountainous setting, this gorgeous venue features dramatic views for your Park City wedding day! With over 7,000 square feet of event space and onsite catering and food service, this venue is sure to create a memorable mountain getaway for you and your guests!
Plan your rustic modern mountain wedding at the stunning Sundance Mountain Resort! This gorgeous venue offers a variety of event spaces ranging from a 4200 square foot grand hall to an 800 square foot log cabin. Each space mirrors the beauty of the mountain setting and allows you to choose the space that best fits with your wedding size and style. Don't forget to check out the various activities the resort offers, including horse back riding, zip line tours and relaxing spa amenities.
An outdoor wedding is the perfect way to celebrate in Park City. When planning your outdoor mountain getaway, Park City Mountain is the place to go! With breathtaking mountain vistas, Looking to lower your stress levels? Plan an all-inclusive wedding experience at Park City Mountain with lodging, rehearsal dinner opportunities, reception venues and guest activities all in one spot!

Located on Park City's historic Main Street, the Riverhorse on Main is touted as a Park City culinary gem. With a trendy urban vibe, live music and historic setting in the renovated Masonic Hall, this restaurant will treat you to a memorable dining experience prior to your big day! Able to accommodate small or large groups, Riverhorse can help you treat your guests to an unparalleled gathering!
Looking for a rehearsal dinner that is totally unique? Check out the Viking Yurt at Park City Mountain Resort. Begin your evening with a snowcat-pulled sleigh ride up the ski trails and land at a cozy Nordic dining adventure! Gorgeous views, spectacular music and comfort await you for this four hour European experience! Book the entire yurt for your rehearsal dinner with capacity to seat 40 of your guests.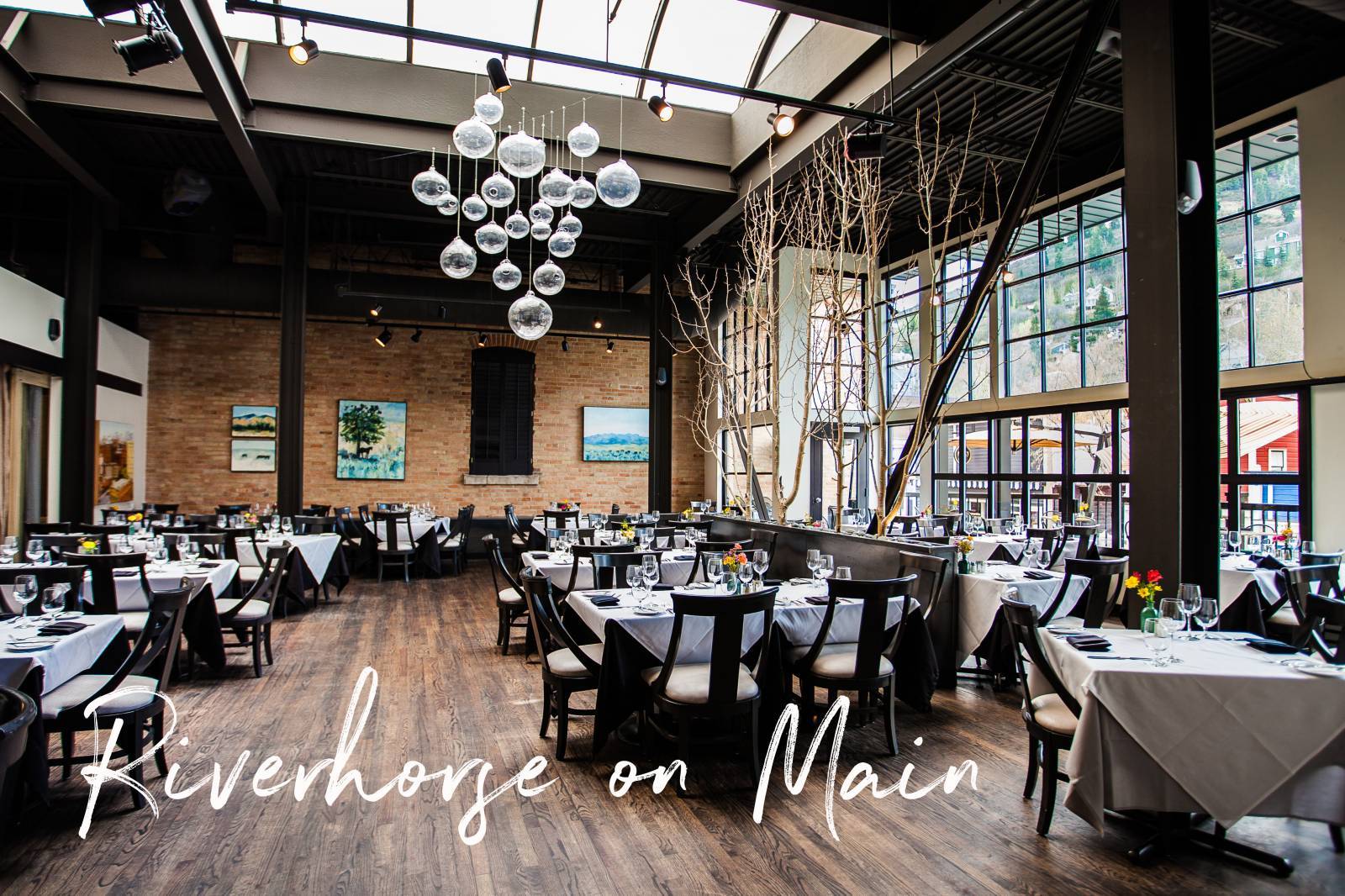 As with any mountain town, there is no shortage of fantastic outdoor activities in Park City! In the snowy months, check out its wide variety of winter activities, and in the summer be sure to get outside to its gorgeous hiking trails, zip line tours and scenic gondola rides!
If you are looking for something a little different, check out the Alpine Coaster, which is a toboggan-style cart that takes you on an exhilarating ride through the Wasatch mountain scenery on 4,000 feet of fun!
Winter or summer, be sure to finish your evening off with drinks at the High West Distillery with unique locations throughout the Park City area.