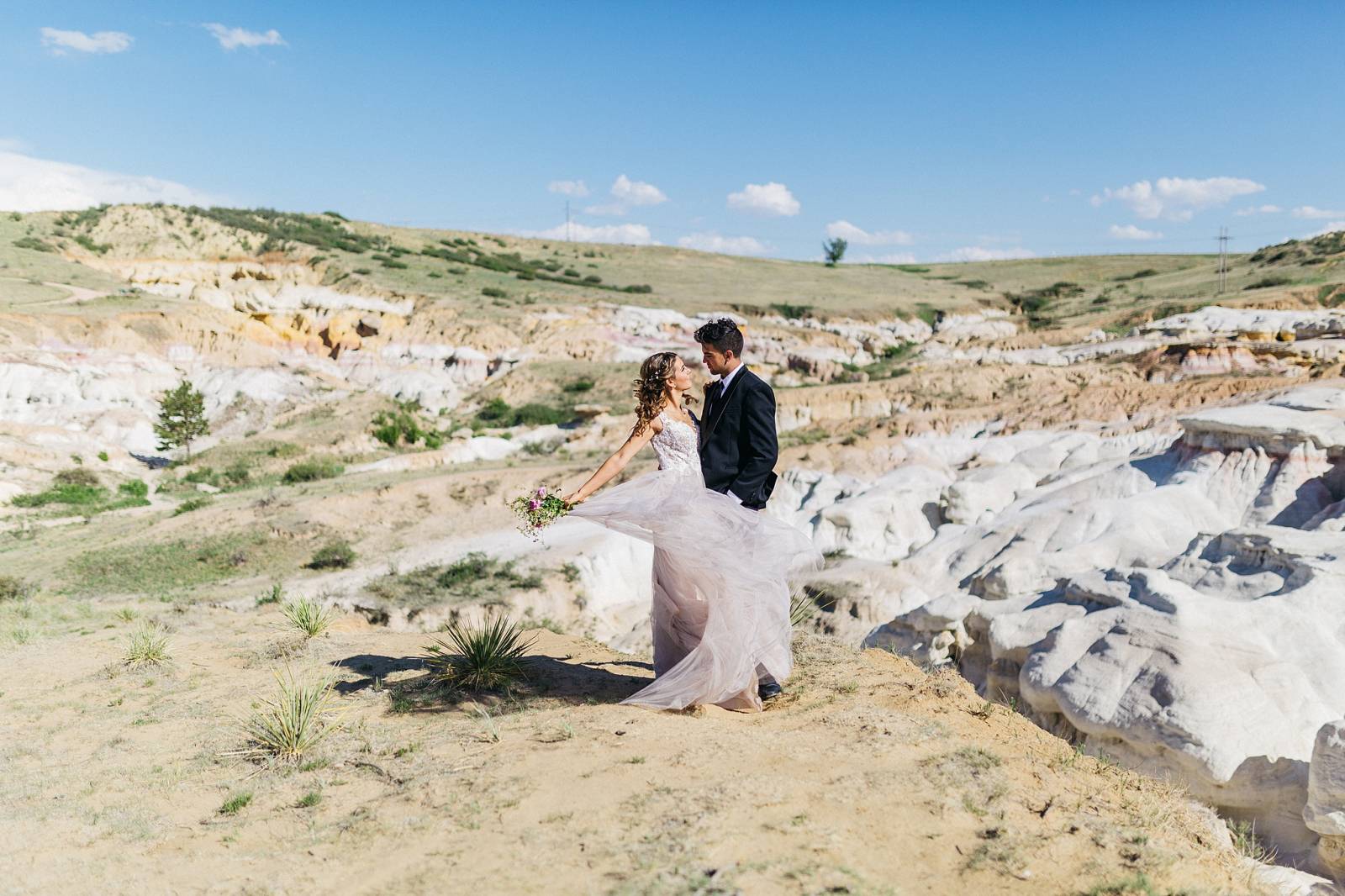 Wedding Bridals Inspiration
The Paint Mines of Southern Colorado are something of a hidden treasure, off the beaten path outside Colorado Springs. However the Salt mines had been the object of Amber's photographic dreams, and was the location of the wedding shoot. After hair and makeup styling (Kara Rogers with Belle Shea) the team made the trek down into the salt mines. The path descending provides a topical view of the maze of the mines and newcomers are easily spotted from the ground. As the team began to descend, models in full wedding apparel drew then curiosity of many. Those already in the mies gazed upward and Michael took this time to jokingly shout to his audience "I'm getting married!". To the teams surprise, onlookers began to shout and cheer for the new "happy couple"! Once in the mines, many passers by offered their "Congratulations" to the team. To which remarks both models always smiled a bit mischievously and replied "Thank you!" hopeful that their apparent natural chemistry would transition into the shots.
The weather compiled happily providing a light wind, simply perfect to display the elegant details of the dresses lace and sheer layers. "I wish I could wear this everyday!" DeAnza sighed wishfully as she expertly maneuvered the garment through the shots. The whole team was thrilled with the photo composition of the couple and garments, particularly Amber who loves wide landscape shots. The result was dramatic, romantic, and epic.
~ Colorado Wedding Photographer, Armstrong Photography