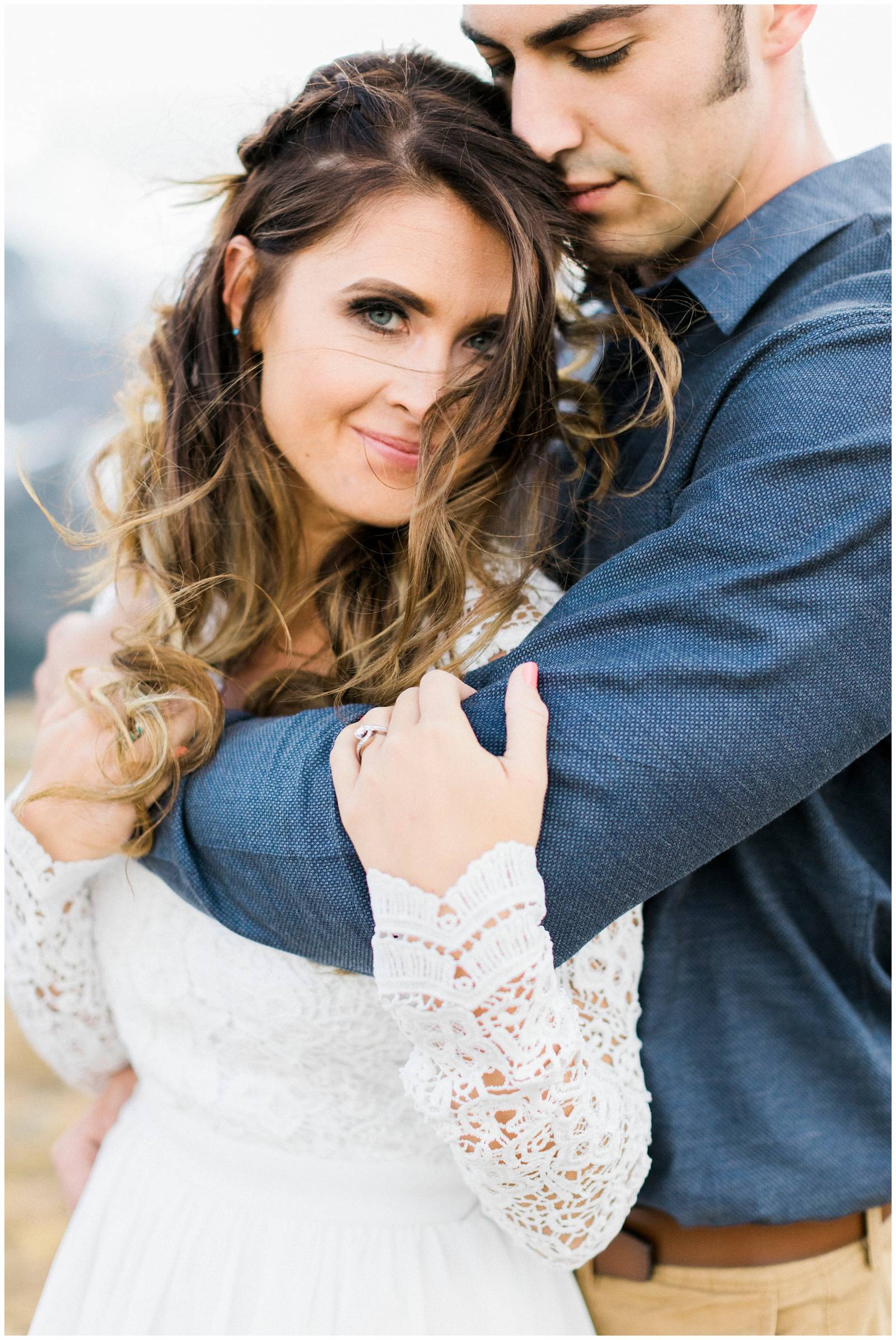 Love Story
From even the darkest places, love shines through the cracks and can connect you.
Enter the story of Brittany and Josiah.
Josiah first met Brittany in the hospital. To be perfectly frank, it was a stroke patient at St. Anthony's Hospital in Lakewood, CO that brought them together. She just returned from a travel assignment in California, and it was one of her first shifts back as a nurse. He was still in Paramedic school. As Josiah recollects, he "couldn't help but admire this beautiful woman," and joked that he found it difficult to focus on assisting their patient after they pulled him out of the CAT Scan.
As Josiah puts it, not only did Brittany catch his eye from her beauty, it was also in the way she was "different." She was the only thing in focus in the world. After work, he headed home and had to ask her one burning question: "Are you by chance a Christian?" She responded with a firm "Yes!" And that was the end for him. Josiah beamed as he said, "the most beautiful woman in the world in my life also shared the same faith as me."
To celebrate their engagement with a photography session, we ventured to the Rocky Mountain National Park, a place where Brittany and Josiah share a common love. While we were driving there, a vast and looming storm approached without hesitation. Dark clouds weighted with rain immediately covered the scenery. I told them that I had a gut feeling that we should keep driving and it would clear up. In a matter of minutes, the clouds retreated and exposed the sunlight to shine through again. The vibrant colors returned, and the beautiful Colorado landscape came back to life.
Faith and healing brought this beautiful couple together and continues to do so as they travel hand in hand to marriage. Our experience heading to the Rocky Mountain National Park felt allegorical to Brittany and Josiah's larger story. Waiting for the right person can bring a flat bleakness, but you keep pressing on. Then one day, the clouds lessen, and a bright beam creates a spotlight down on your soul mate, waiting on the other side of the fog, emanating their vibrant colors.
Josiah finished his story of meeting Brittany by saying "I truly loved her from the beginning, and I am GRATEFUL I get to marry her in May." Congratulations to you both and may you continue to heal the world extended from your love for each other!
~ Northern Colorado Wedding Photographer, Sarah Porter Photography