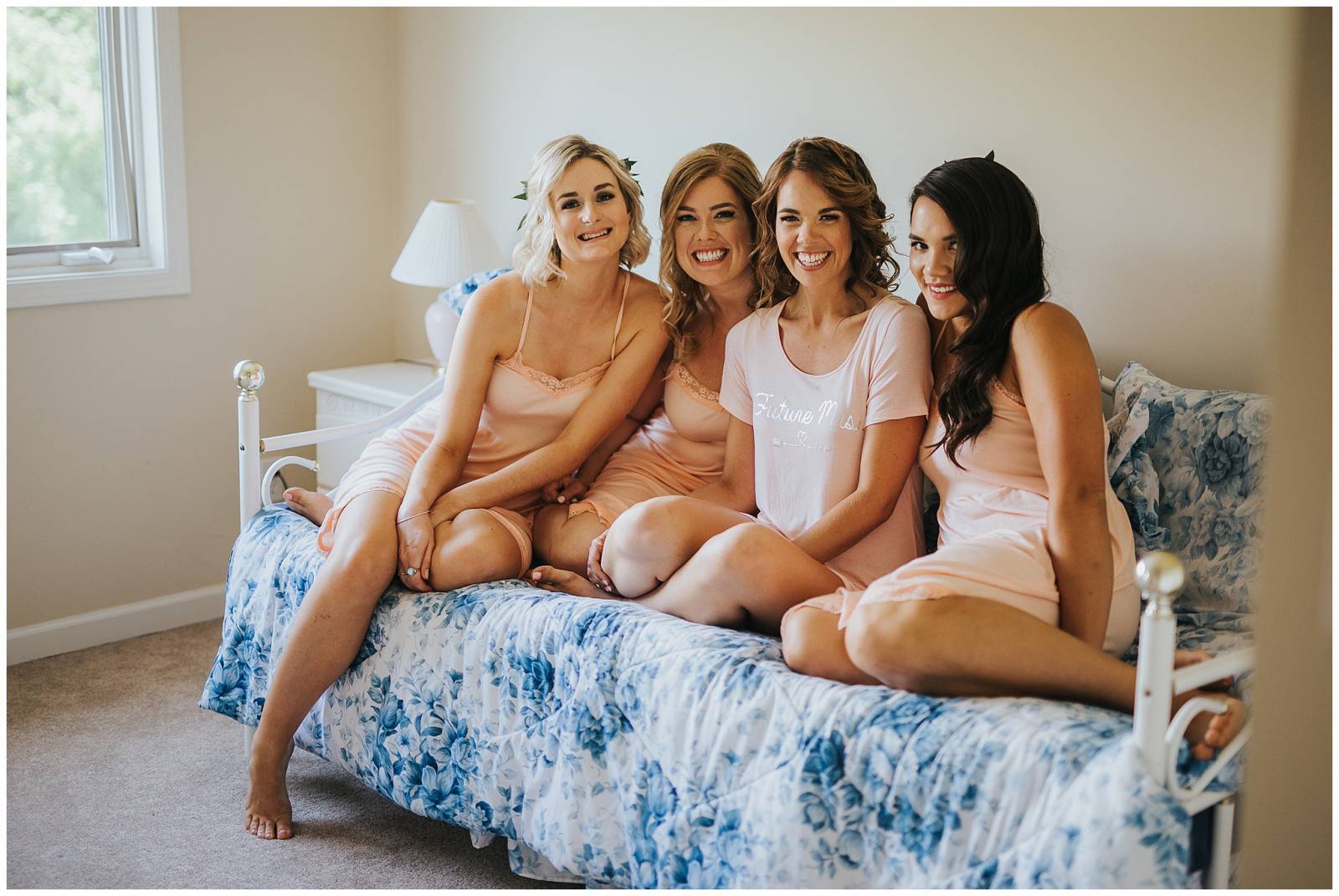 Wedding Day
Maureen and Bennett have a huge love for travel. This was a focal point throughout the entirety of the wedding, starting with the venue. They wanted to ensure their closest family and friends were able to be apart of the celebration, but choose a backdrop that felt as if it was a destination wedding. La Punta Norte's Mexican architecture in combination with the desert climate of the Okanagan was a perfect fit that transports you to paradise. From there stemmed a vibrant desert theme.
The gazebo was a beautiful backdrop, but needed to become wedding worthy. Maureen was confident that an aisle runner would completely change the look, and I agreed. However, we wanted to create something unique, something that only their wedding would have. Naturally, I contacted my good friend Laura of Dandelion Willows who created the beauty of an aisle runner that can be seen in photos. Taking inspiration from their original invitation and incorporating the processional song (Love Story by Taylor Swift) along the border, Laura created something beyond our wildest expectations. Of course, no design is complete without flowers, in which we used to compliment the aisle runner and create a focal point for the bride and groom.
In my opinion, the venue is the biggest piece of decor. With that, when I first visited La Punta Norte, I was immediately drawn to the tiles found in the reception area. The tiles along with the wooden ceiling fans inspired much of the decor choices. We chose peach and orange florals to compliment the tiles, but added some foraged russian sage that was found on site - it created an unexpected color combination. Along with that, the vases had a design that were sand-like. Wood chargers were chosen to tie in the ceiling fans, and also add warmth to the space. Maureen and Bennett wanted to celebration to feel relaxed, so we opted for a casual knotted napkin fold, and used shot glasses and place cards to encourage everyone to let loose, which also acted perfectly as favours. We were on a budget, but wanted to create something a bit more elegant for the head table. We chose a textured champagne satin linen and fruitwood chivari chairs to achieve this, and I think it allowed the wedding party to stand out, while still complimenting the entirety of the space.
As a floral designer, naturally it is an important part of the design. However, to keep Maureen and Bennett on track with their budget we made some accommodations without sacrificing the overall look. We ensured the bridal bouquet was lush and beautiful (with a stunning king protea), but opted to have the bridesmaids carry a single stem. The groomsmen wore floral ties, so as not to need boutonnieres. We also wanted to ensure all the guests had a lovely arrangement on their tables, but repurposed the ceremony florals in front of the head table to not only create a lush focal point, but save on costs.
~ Okanagan Wedding Planner and Florist, Kaitlyn Ellis Events