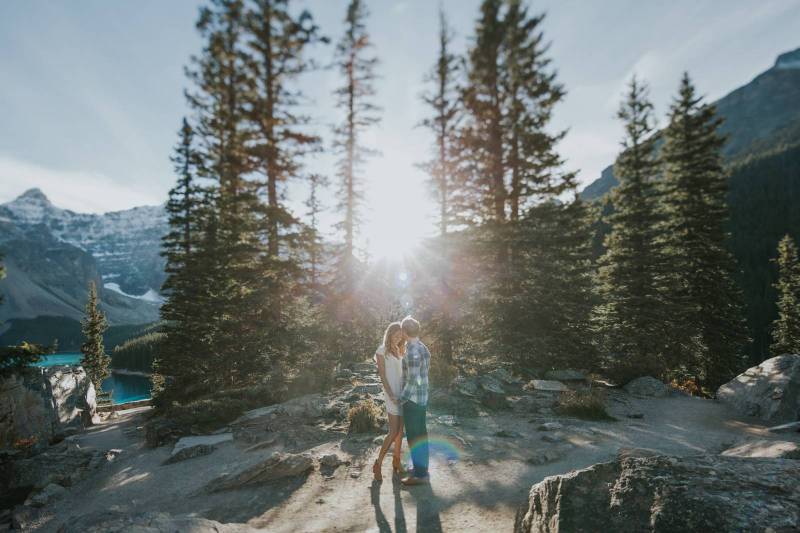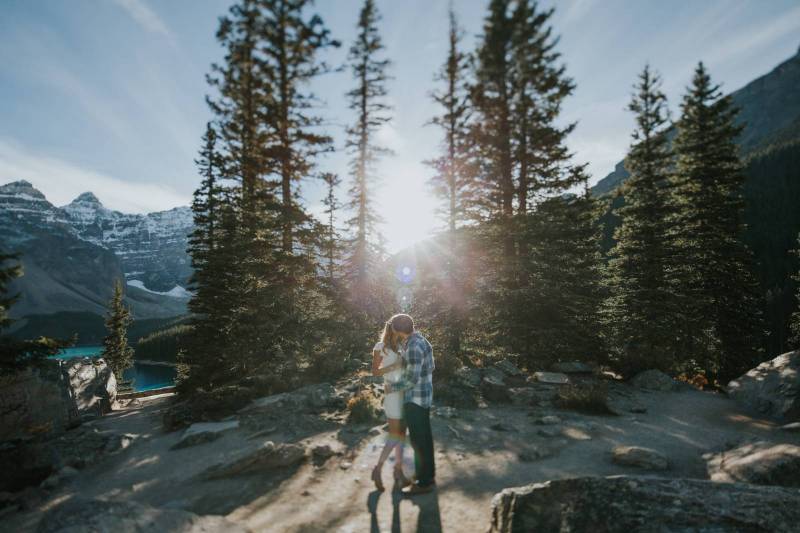 Their story from the Bride, Bianca: We met in college and had our first date accidentally when we planned a group beach day and everyone else bailed. It ended up being an incredible day despite Ben choking on cornbread (twice). Six months after we began dating, Ben received an incredible job opportunity in Canada and I still had one more year left at USC. I wished him the best and as difficult as it was, I said goodbye. Yet, despite being so far away from each other we continued to visit one another. One would fly out to see the other at least every third week and it became obvious that what we had was special and worth every second spent standing shoeless in the security line or beside wailing newborns in crowded terminals. We continued to do this for three years until Ben was finally able to move down to Southern California. I visited Canada so many times during that time that customs now pulls me aside and interrogates me about my frequent business in Canada.
Last year, I went to Bali for spring break and began feeling very ill the night after I came home. After three visits to the ER, I was hospitalized with Dengue and Typhoid fever. It was the worst I had ever felt. Prior to being admitted, I remember lying in the fetal position across the chairs in the ER waiting room puking Gatorade into a plastic bag while Ben fought with the nurses at the reception on my behalf about why it was taking so long for someone to see me. It was at that moment that I knew without a single doubt in my heart that he was it. He was the one. Little did I know he had already had the same realization and had to postpone his proposal plans while I was sick.
Two weeks later, on the beaches of Hotel Del Coronado, he got down on one knee and made me the happiest recovering Dengue patient to ever walk those sands.
Our relationship has been the adventure of a lifetime. Whether we have been lounging on the couch with Huxley in Southern California or climbing mountains in the Canadian Rockies, the past five years have been a dream. We are incredibly excited to begin writing the next chapter of our story together and to have you join us in celebrating its start.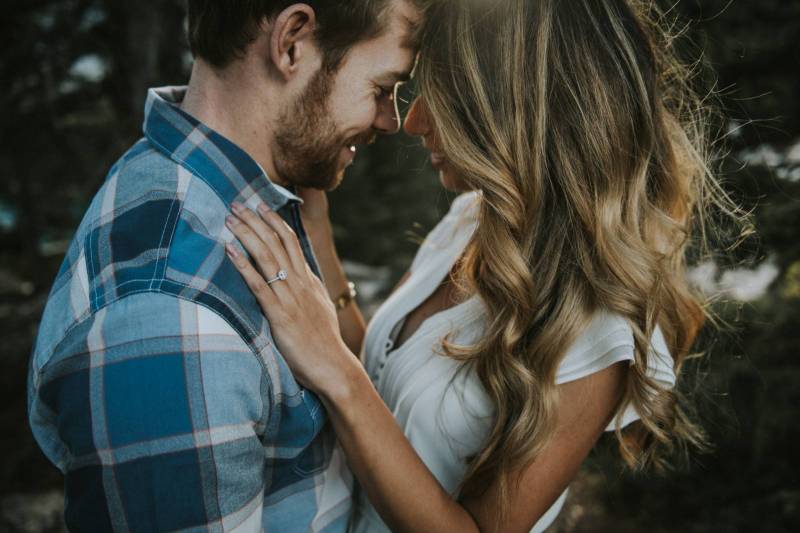 From the photographer, Tara of Terry Photo Co. : These two lovely souls, Bianca and Ben, hail from San Diego and spent last summer living in Canada and travelling through the rockies and to commemorate their time they decided to capture their engagement with the rockies as their backdrop.