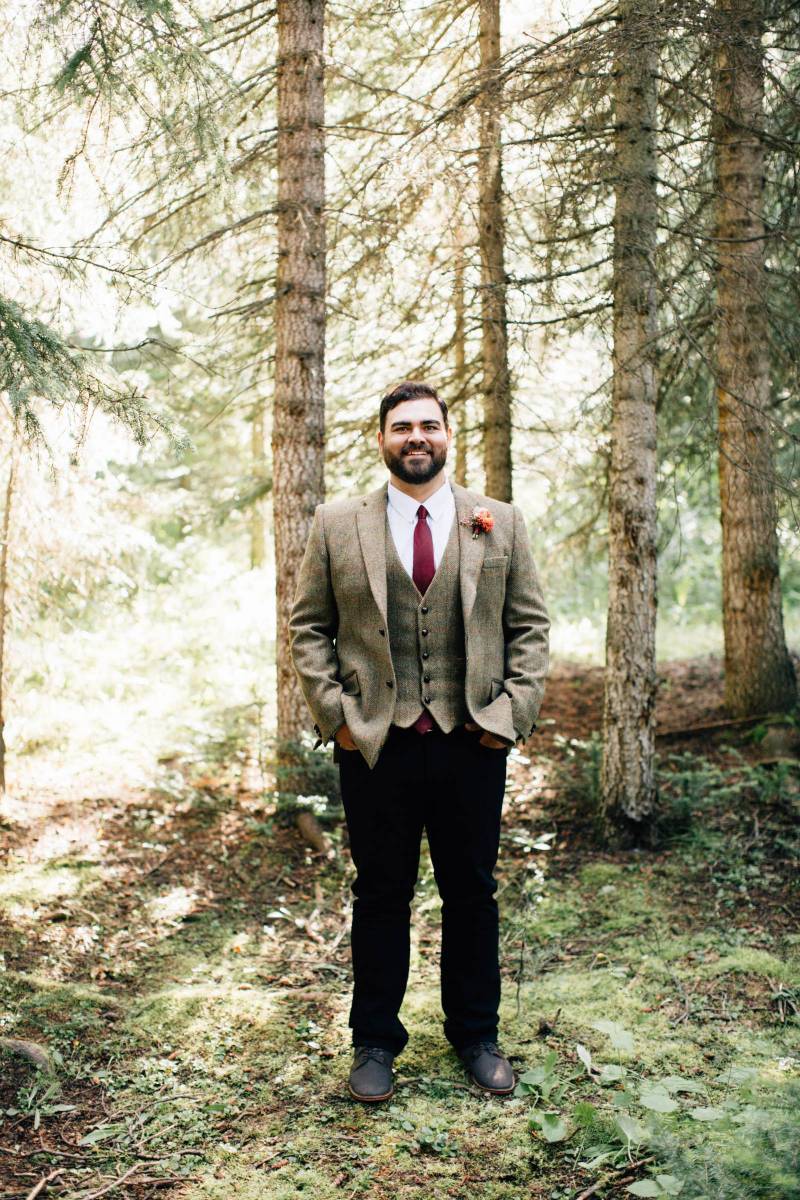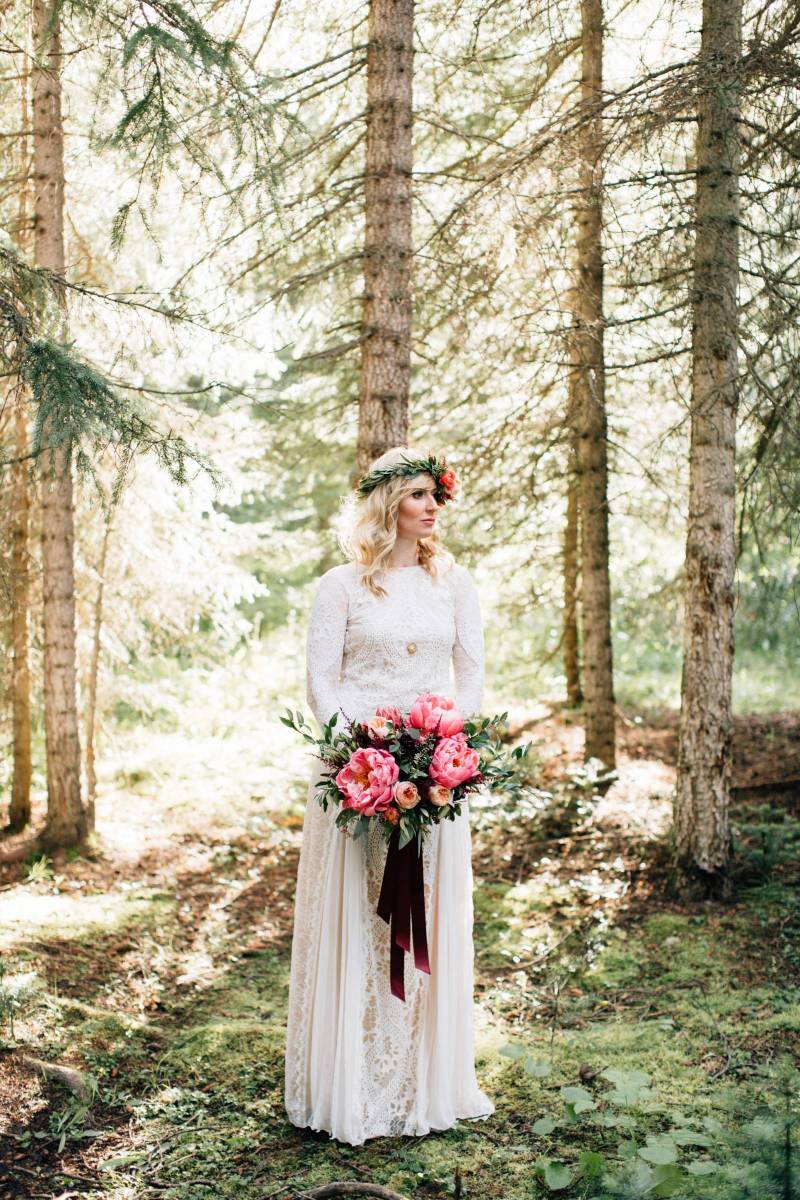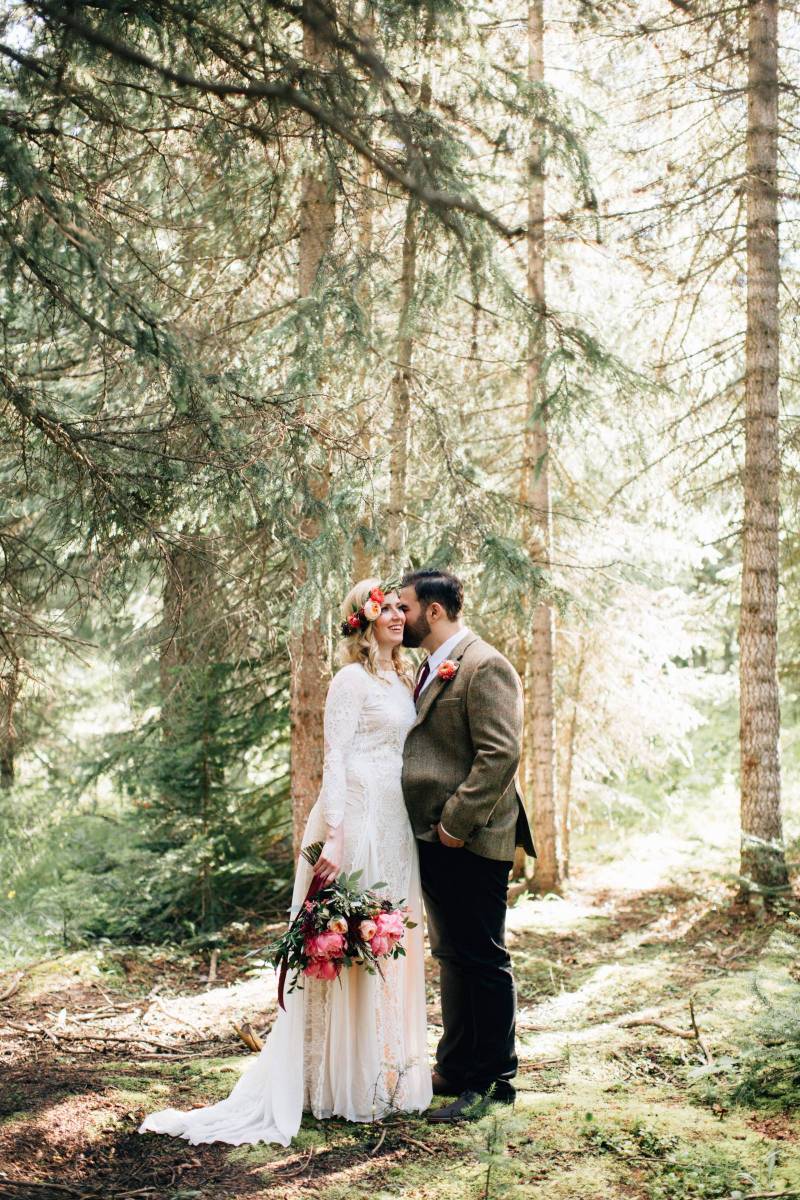 From the bride, Anna:
Inspiration around the day: Although we're prairie kids, Aspen and I love the mountains and attempt to visit the Canmore/Banff area at least once a year to go hiking and take in the majestic Rockies. Also, Aspen has heard me rave about how perfect Lauterbrunnen is (I first visited the little valley town in Switzerland five years ago when I went backpacking solo), so last year when we travelled to Europe together I wanted to show him what I believe to be the most beautiful place on earth, and while there, he took the opportunity to ask me to marry him at the Jungfraujoch -- Top of Europe, the highest railway station in Europe, which is located 3,454 metres above sea level, between two mountains in the Bernese Alps (the Jungfrau and the Mönch), and we just knew that we wanted to get married in the mountains back in Canada (stick with our theme). Haha! We're both pretty laid back, low key people, and we didn't want a large, extravagant, expensive (stressful) wedding, so we decided from the outset that the best thing for us to do would be to elope. And then we decided it would be more meaningful to include our parents in our special day. I had seen some photos of couples at Moraine Lake and just thought it was so stunning/breathtaking (the bright, turquoise colour of the water and the jagged mountain peaks as the backdrop), the perfect place for us to exchange our vows.
As far as the look of our day, I just wanted to incorporate bold, vibrant colours; lace, which is what I always gravitate towards; an element of wildness; and have a relaxed, bohemian feel. Just what I consider pretty and reflected my aesthetic. (I knew I wouldn't fully enjoy the day if I was wearing an uncomfortable dress or didn't feel like "myself.")
Favourite memory of the day: My favourite memory of the day would have to be the reveal, seeing Aspen in his suit for the first time, his hair freshly shorn and his beard trimmed. I don't think I had seen that much of his face in quite awhile! I was so excited to see him; there was all this buildup to that moment. And once I saw him, I just felt much more relaxed, calm, and at ease. And I just thought he couldn't possibly have looked anymore handsome! Such a dreamboat!