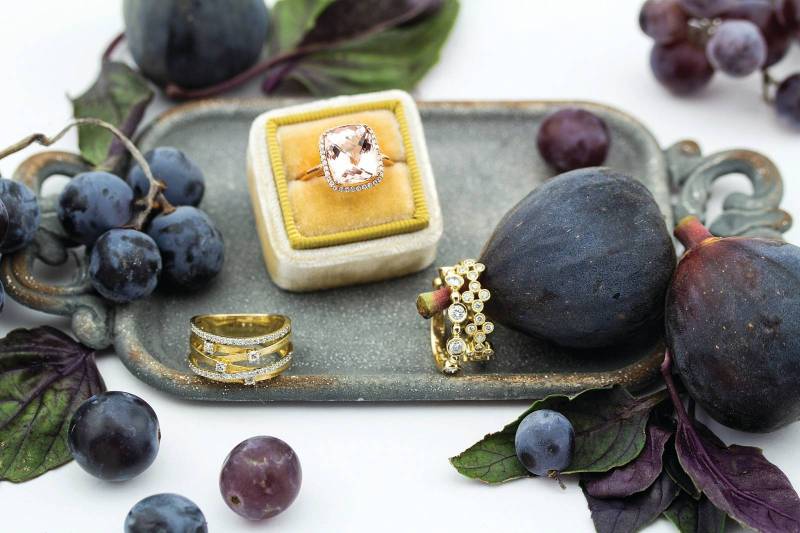 The GOLD STANDARD
Gold is in this season! Mix and match your left-hand look with custom gold and diamond bands that will look great with an engagement ring or by themselves. For the girl that wants to make a statement with a ring, we love the idea of showcasing a colored gem, such as morganite, in a gold and diamond engagement ring setting.
RENAISSANCE ROMANCE
Classic jewelry styles are timeless. Pavé settings with diamonds are a delicate and simple way to add shine. Stunning settings like halo and solitaire accent the diamonds natural sparkle and it's classic design is something you will love for years to come.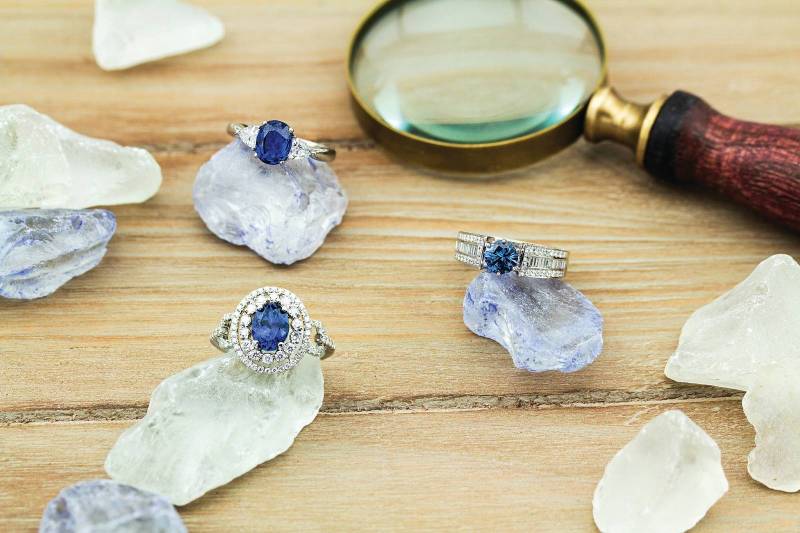 MONTANA GEMS
The Montana Yogo Sapphire is found only in the Yogo Gulch, part of the Little Belt Mountains in Judith Basin Country by Lewistown. Its rich blue hue and rarity makes this gem the perfect center stone for your engagement ring!