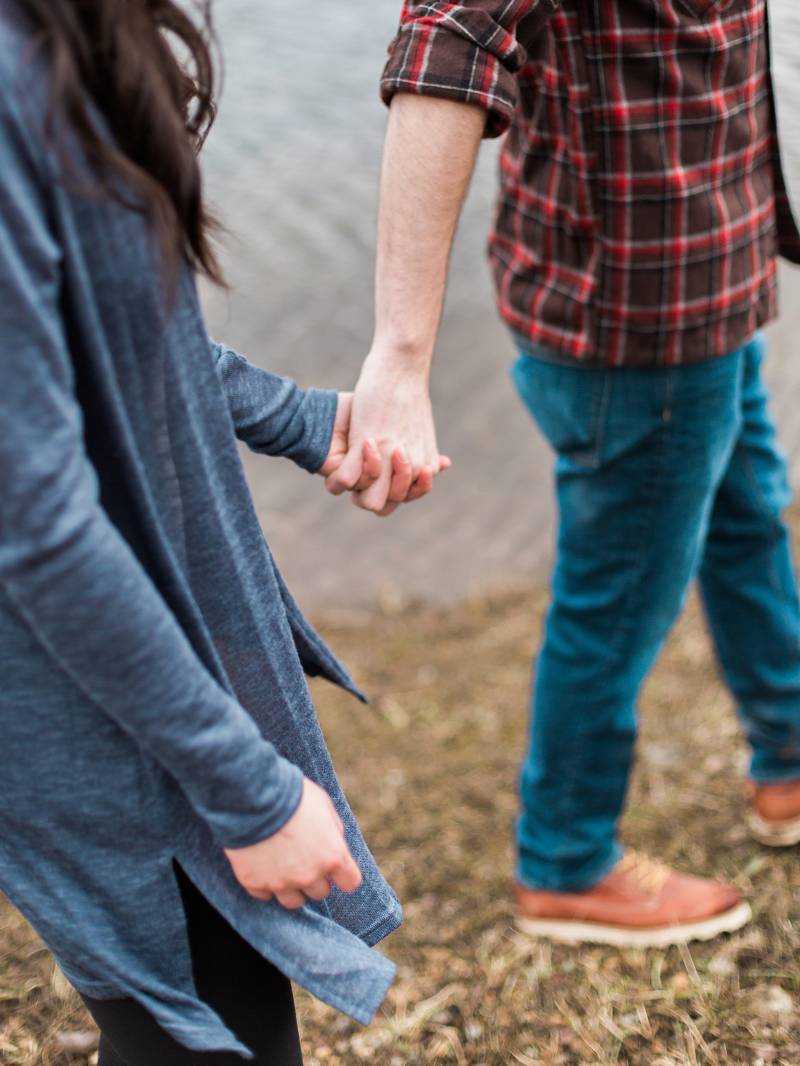 Love Story
Eric and Emily met during their college years at the University of Montana. Slowly, their two circles of friends turned into one, and the pair began spending more and more time together. They fell in love while skiing, fly fishing and adventuring all over the globe together with their families.
Four months after their four-year anniversary, Eric planned a weekend trip for the pair to visit friends in a nearby town. They made a stop at Emily's mom's house along the way, supposedly because Eric wanted to drop something off at her house.

After making a casual comment about needing to stretch his legs, Eric asked Emily to walk up the hill above her mom's house with him. Then, at the top of the hill and to Emily's complete surprise, Eric got down on one knee, pulled out a stunner of a ring, and asked her to make him the happiest man in the world. She stood frozen in shock for a few moments before bursting into tears and shouting "yes!"
This special moment can be relived by the couple at any time, thanks to the fact that Eric hid a GoPro in a bush nearby and recorded the entire event! Eric also designed the engagement ring himself, with some help from his parents and a major gift from Emily's dad.
About a month before the engagement, Emily's dad gifted Eric a diamond that has been in their family for three generations. It was originally part of ring that belonged to Emily's great grandmother. Eric had the diamond placed in a new setting surrounded by a halo of smaller diamonds, renewing a family heirloom the couple will cherish for years to come.

After Emily finally caught her breath, the engagement surprises continued. Waiting at Emily's dad's house were her parents, Eric's parents, and his sister Annie, who had flown in from California for the shindig! The cherry on top - enjoying steaks at Emily's favorite restaurant, LaHood Park Steakhouse, with family and a group of the happy couple's closest friends, who also surprised the bride-to-be at dinner.