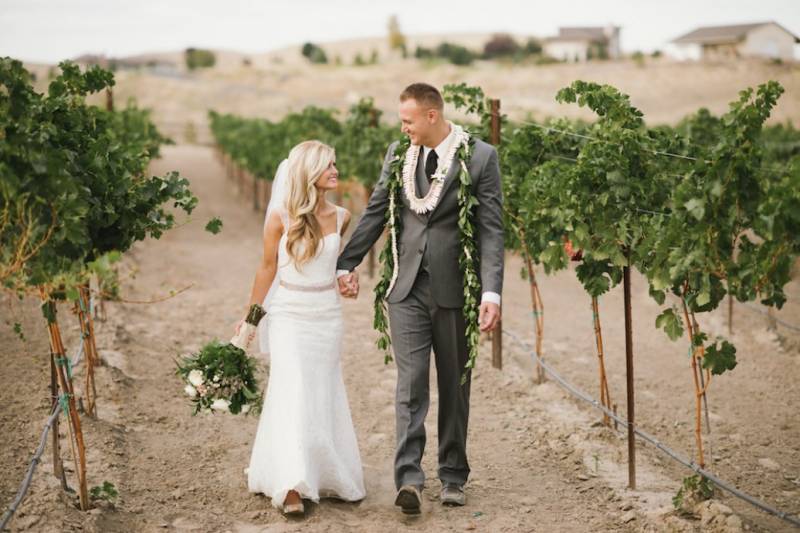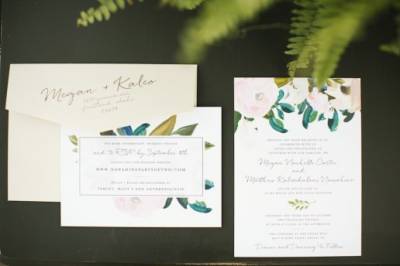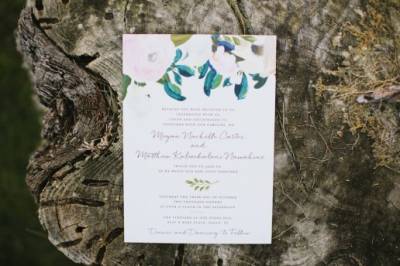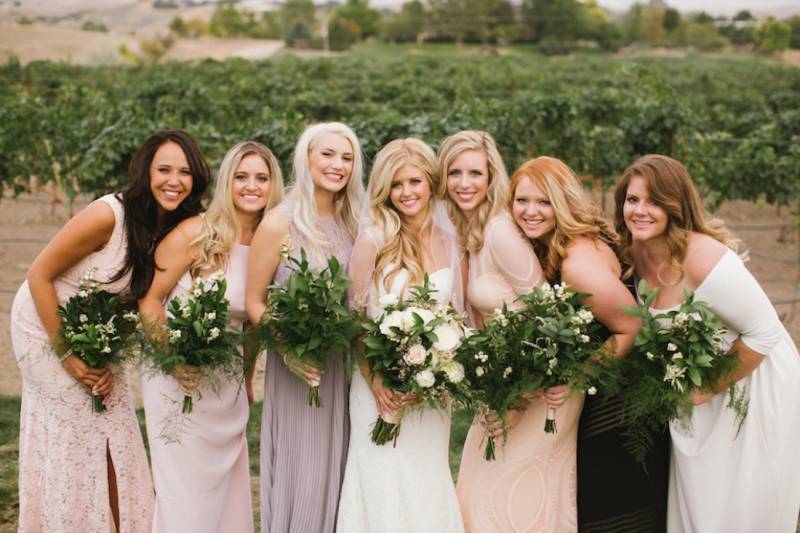 Our Story
From the Bride
"Kaleo and I started dating when we were 16. Nearly ten years later, I was given the opportunity to marry my Polynesian quarterback, my high school sweetheart. During our high school days, there was a specific song that Kaleo would always play for me. It was called 'On This Day,' by Junior Maile. He use to tell me, 'I'm going to play this song when I propose to my wife.' Little did I know, years later that song would be playing for me as Kaleo led me out onto a candlelit balcony, asking me to dance with him before getting down on one knee.
A few short months later, I sat on that same balcony overlooking the setup of my dream wedding, with Junior Maile himself in person setting up to play our song as I walked down the aisle."
Our Wedding Style
"Designing our wedding was most certainly a challenge. I had always dreamed of a classic, black and white wedding, full of femininity. I wanted the delicate touch of white and blush pink flowers mixed in, with pretty antique and vintage pieces that I had collected over time. But I also wanted to incorporate hints of Kaleo's Hawaiian heritage. I had to find a way to carefully blend our two worlds into one.
Kaleo's family comes from the island of Oahu. If you have ever been there, your eyes have laid witness to the most breathtaking, lush, green mountains that tower over the beautiful blue Pacific Ocean. With that being my inspiration, I decided to incorporate large amounts of greenery into my decor, along with some deep blue accents. Bamboo-inspired Chiavari chairs were added to the natural island feel. Vintage mirrors, gold and silver thrifted vases, and my bridesmaids' antique clutches were some of my favorite feminine details. The most special part for Kaleo and I both, however, was the soft and beautiful Polynesian music from Junior Maile."