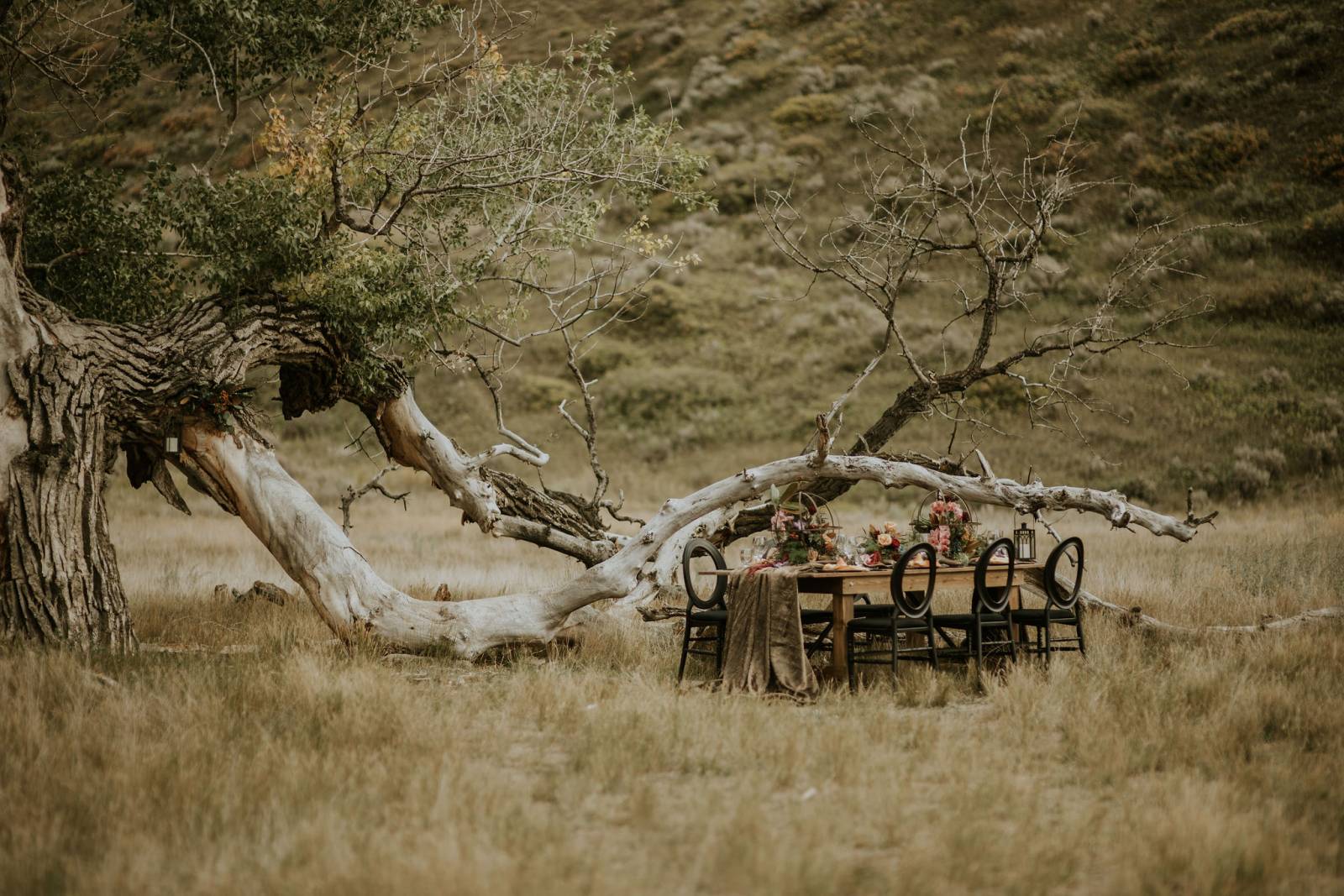 Alberta Styled Shoot
Coulees are a type of natural phenomenon that comes from tens of thousands of years of erosion, resulting in a deep valley. They are unique to the western prairies and in this form, to Southern Alberta. Our desert climate makes for a beautiful and unexpected event backdrop with the understated rustic elements that are so specific to this area. We wanted to create a way to highlight these natural features in a way that would show how elegant and luxurious they can feel with the right décor and florals. Our concept of an "upscale dinner party" was the culmination of many people collaborating to showcase the laid back rusticity of the coulees juxtaposed against the carefully curated luxurious elements you see in the photos. The ancient trees and overgrown grasslands are an almost perfect background to show an"out of the box" event style that gives light to the local topography.
In this scenario, three couples are coming together in a way that also mixes unexpected diversity, making even the guests similar to the landscape in that aspect. The varying ethnicities, sexualities and body types give a relaxed, attainable feel to the shoot while also cultivating a high-end feel.