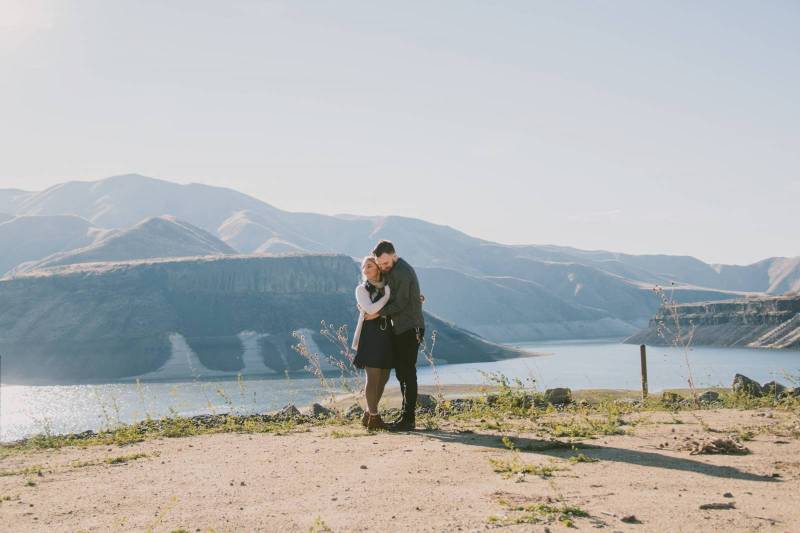 From the bride-to-be, Kelsey: It was an enchanting and brisk Idaho morning and I was beyond excited to be taking couples photos with Ella! Little did I know on the way to the shoot that later in the morning I would have acquired a fiancé. The moment he proposed I was absolutely shocked in the best possible way! My fiancé and Ella staged the proposal seamlessly and I simply could not believe what was happening. Surprised is an understatement to describe how I felt; the instant Shaun got down on one knee the tears of joy and excitement started flowing. The testament to my surprise is how my hands continued to shake for the remainder of the day.
From the groom-to-be, Shaun: A few weeks before the proposal, Ella did a photo shoot at sunset with us. After seeing those photos, I knew we had to have Ella be a part of our wedding story. I planned to have Ella ask us to do another shoot and at this shoot I would propose. The week leading up to the big event I was misleading Kelsey, trying to convince her it was just another shoot. Despite Ella's impressive body of work, Kelsey completely believed we were helping Ella build her portfolio.
When it came time to ask Kelsey the most important question of my life (so far), I was speechless. Her heart is as beautiful as her smile and her gaze made me nervous. I didn't have a speech planned, and I wasn't able to make one up on the spot. The only thing I was able to say was "You are so beautiful. I want to marry you. Kelsey, will you marry me?"
She makes me a better man and a more graceful human. I'm forever grateful we had Ella there to capture our moment.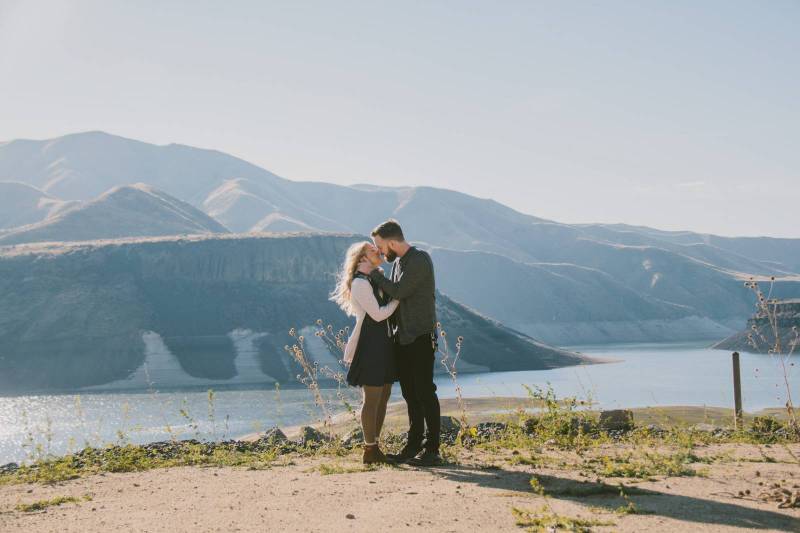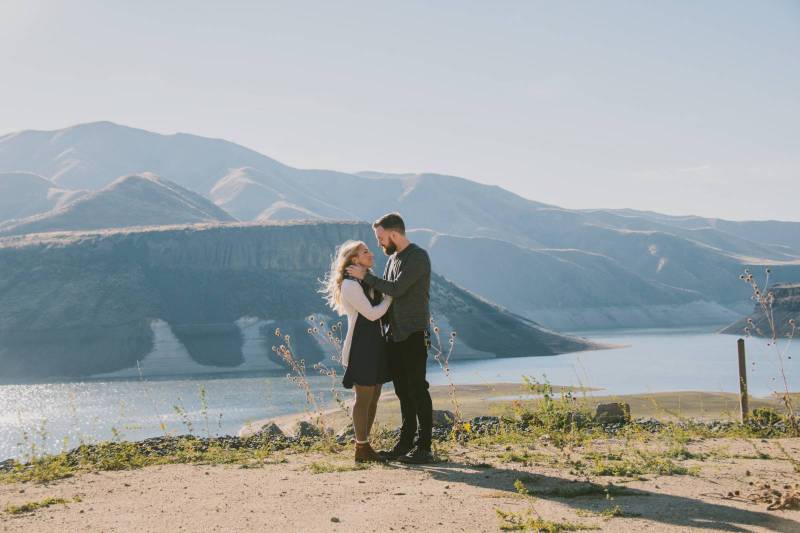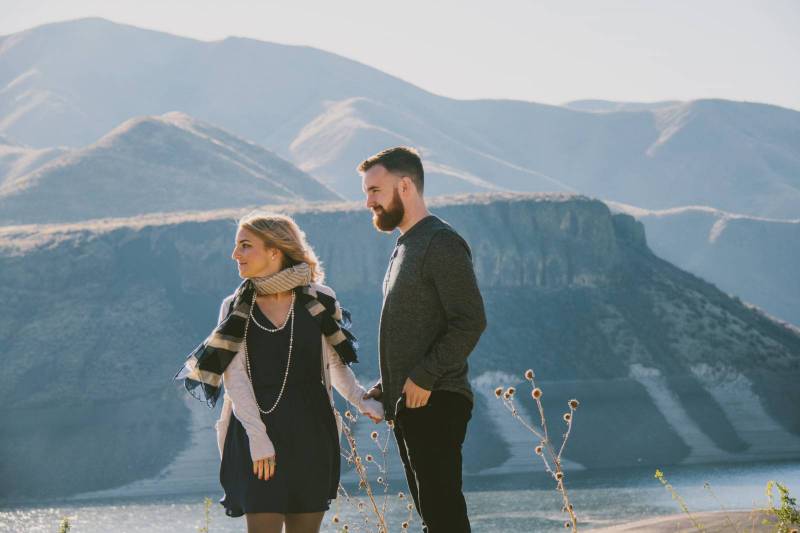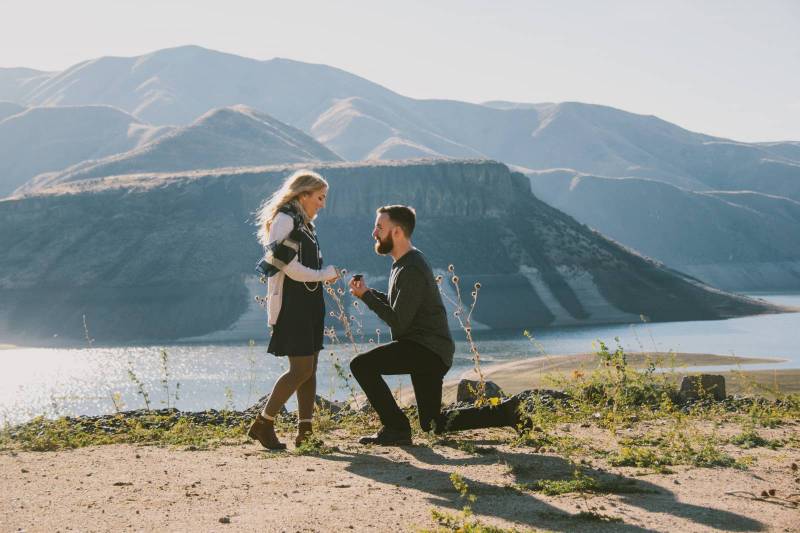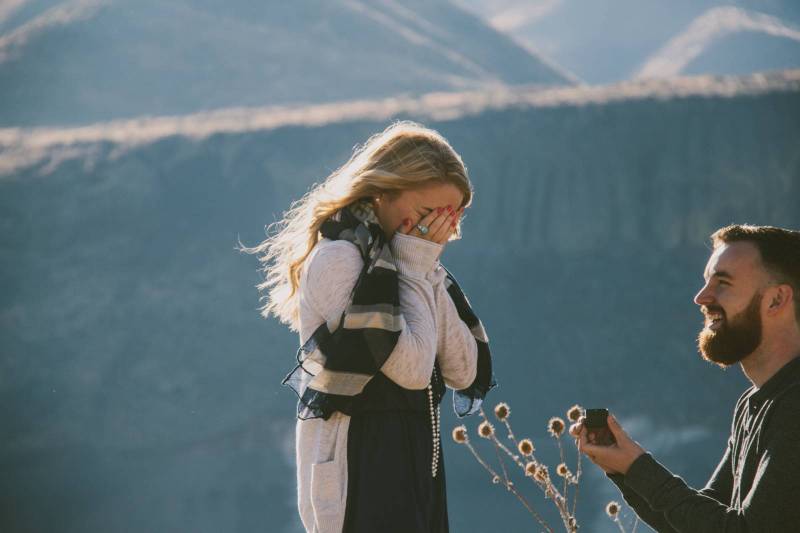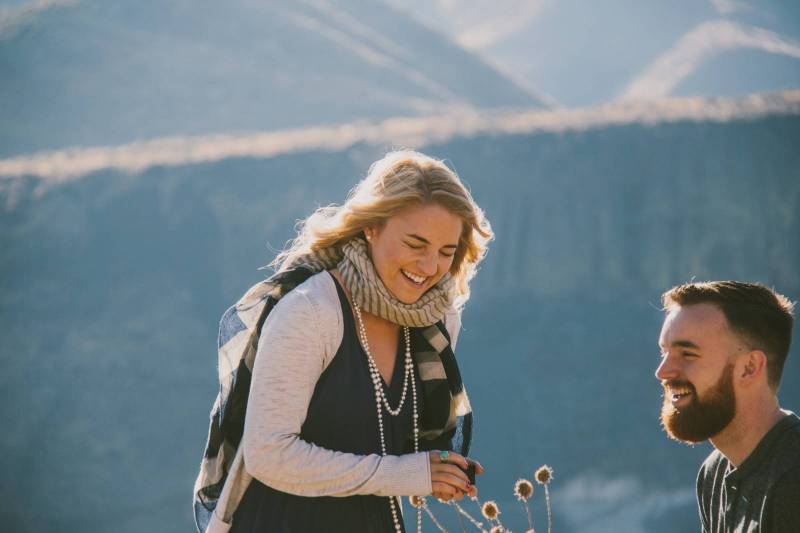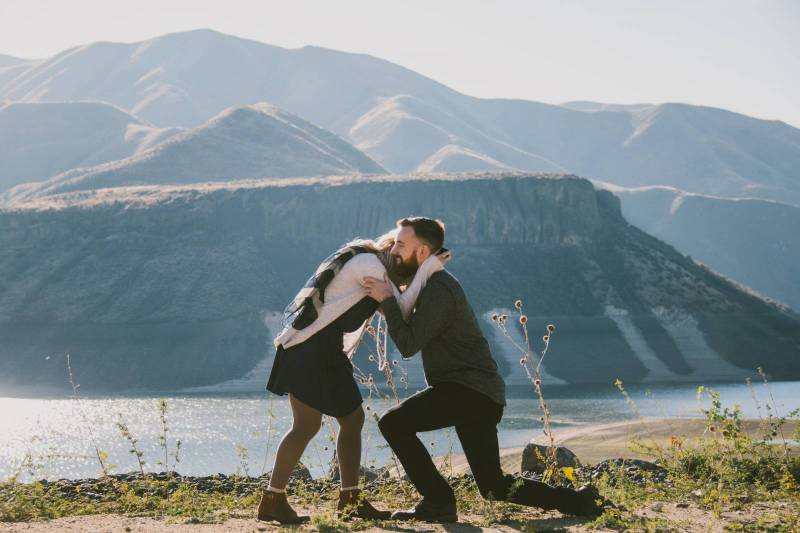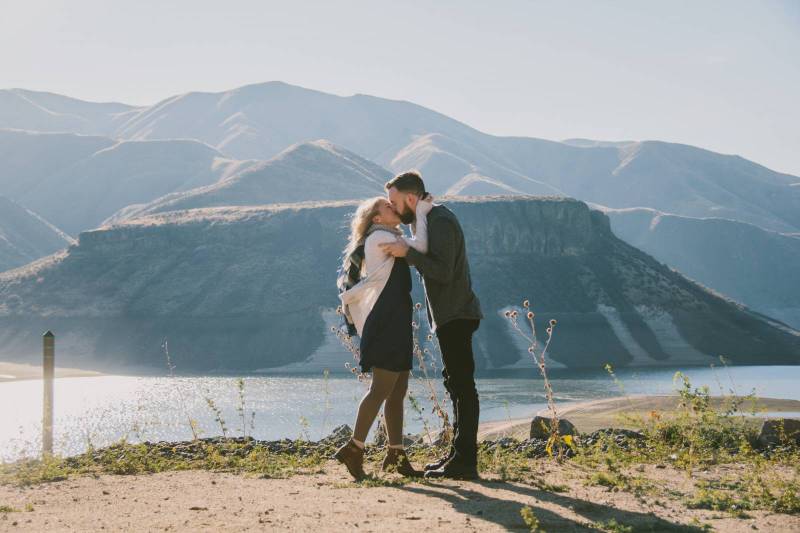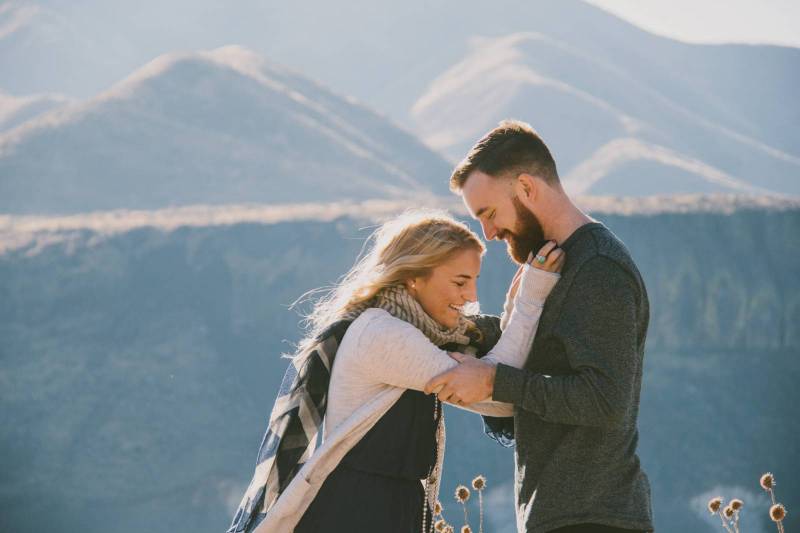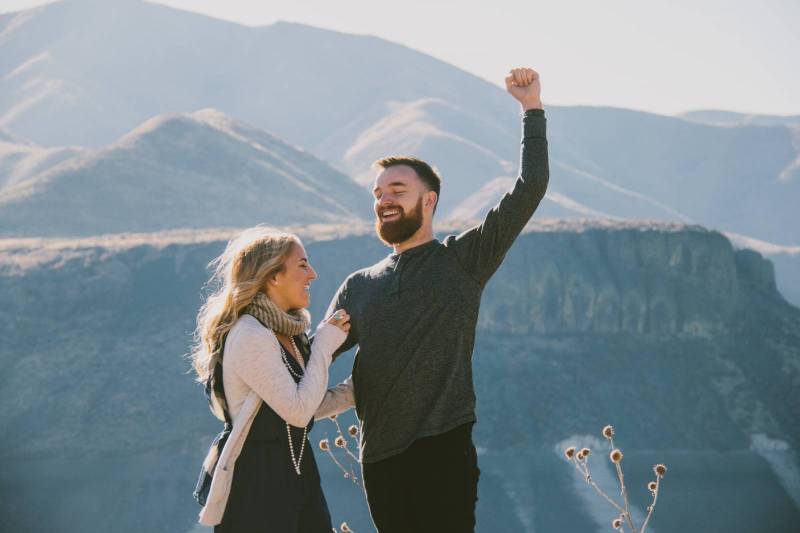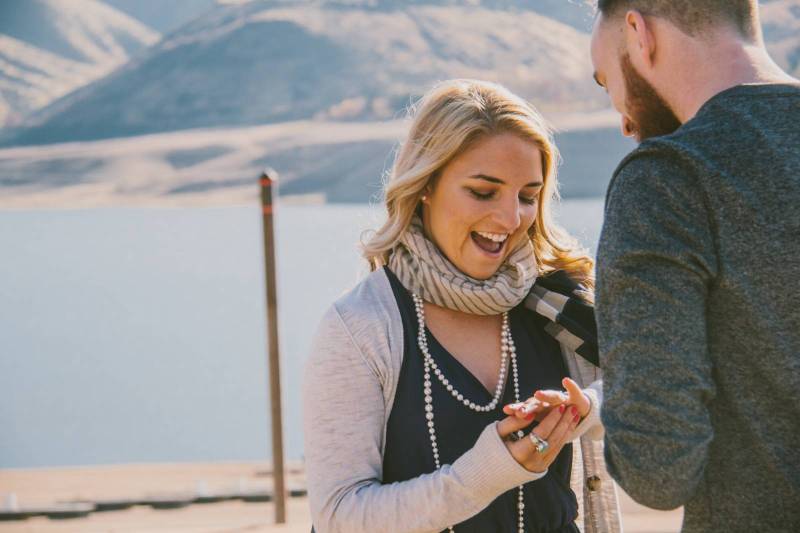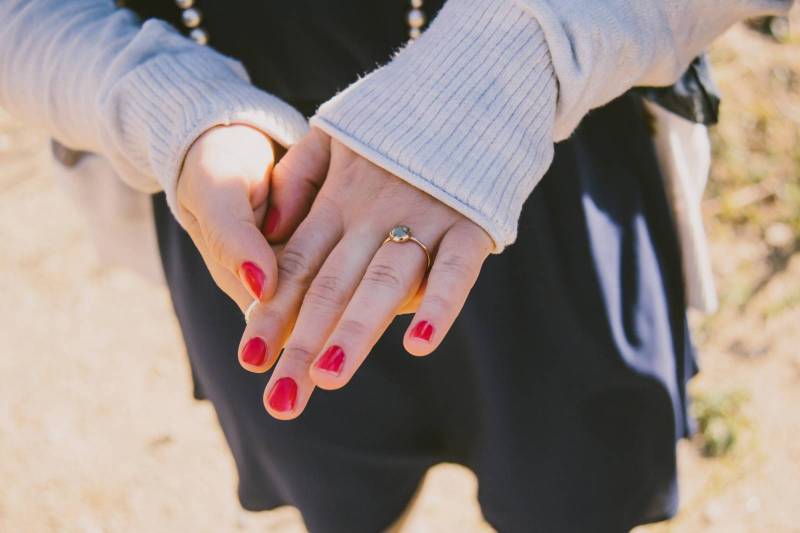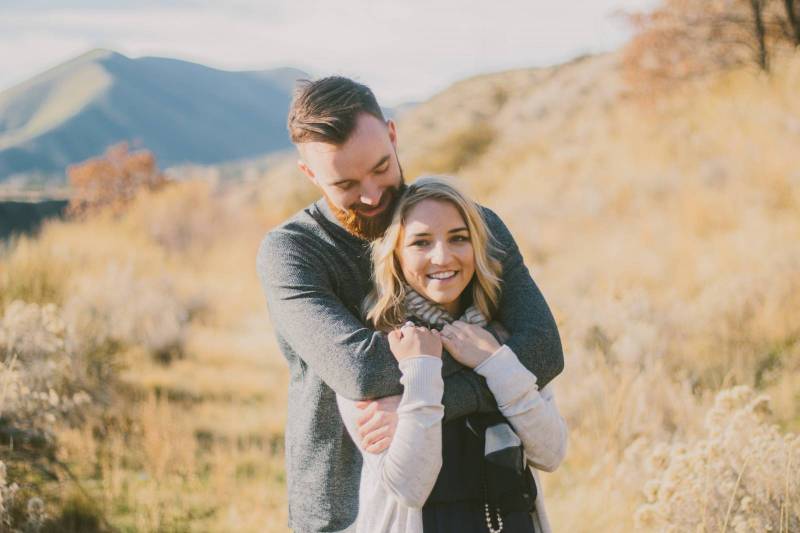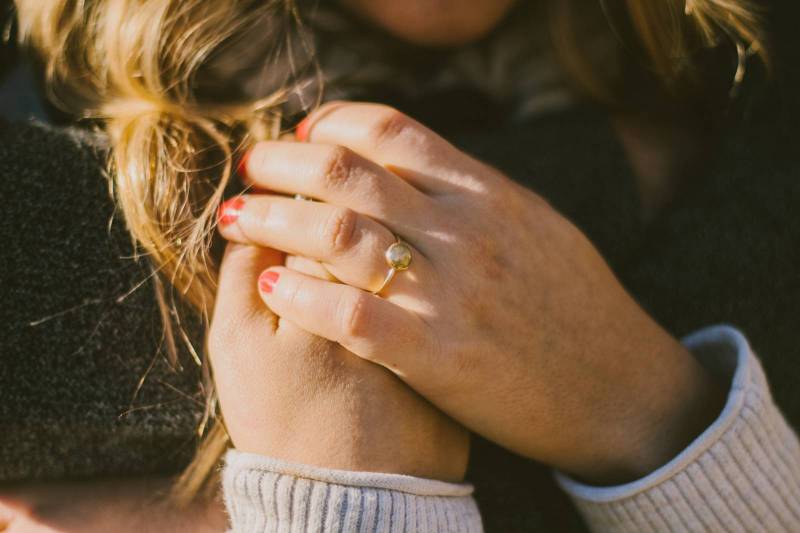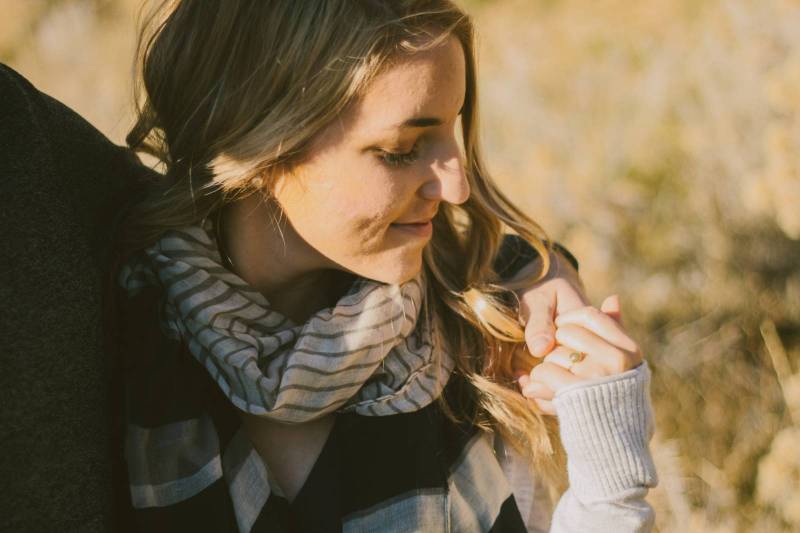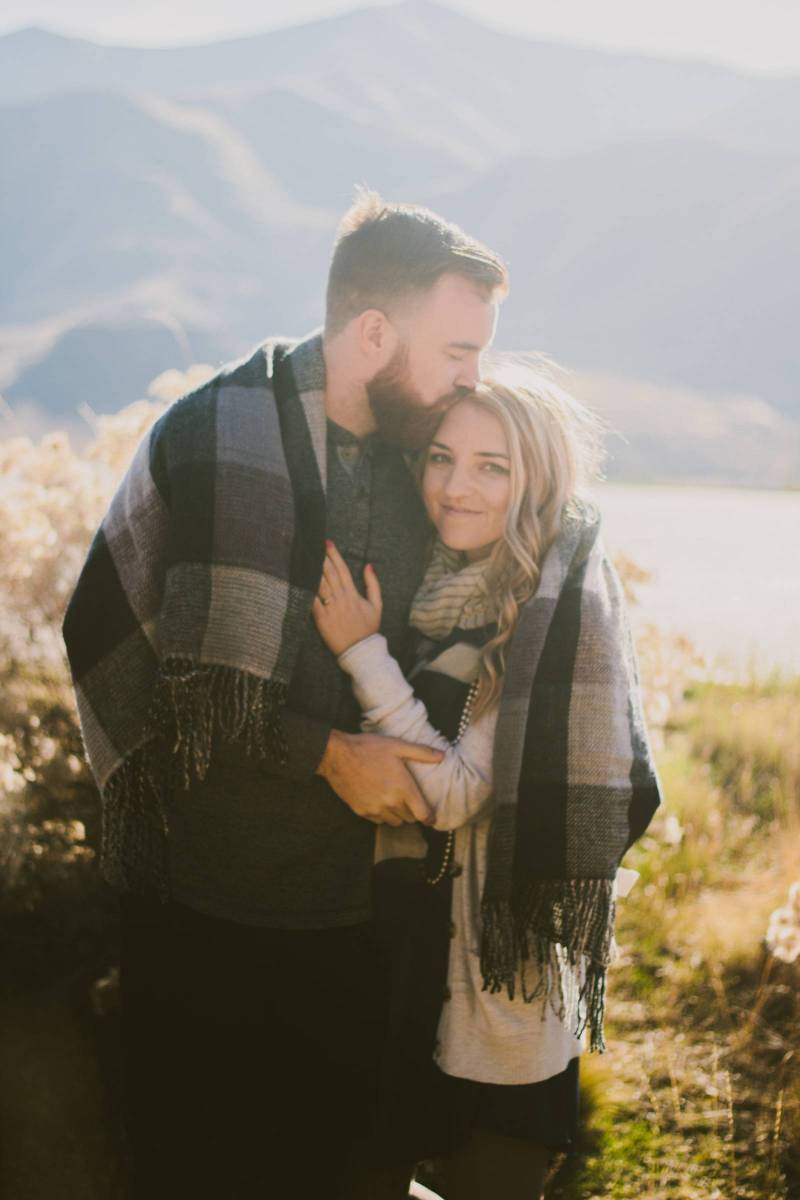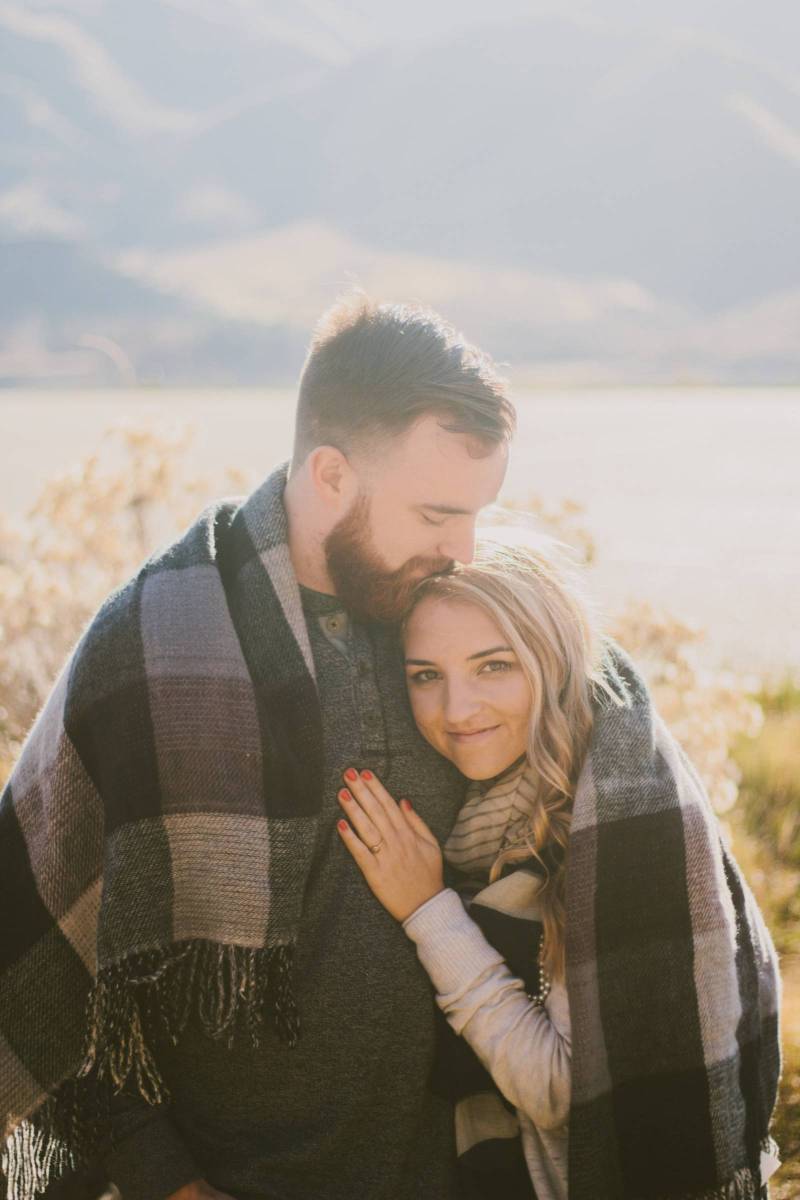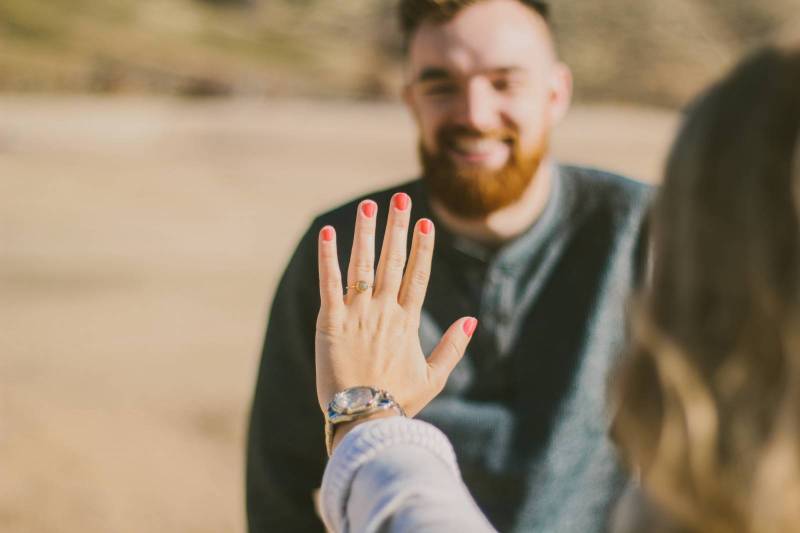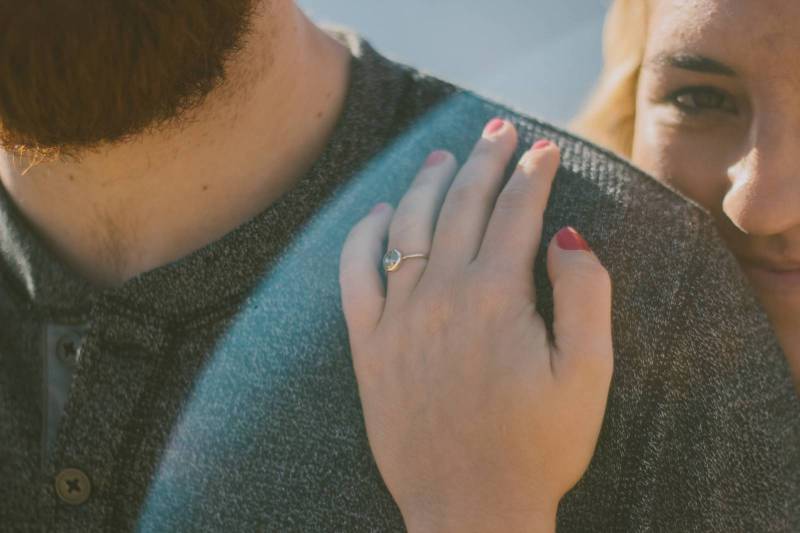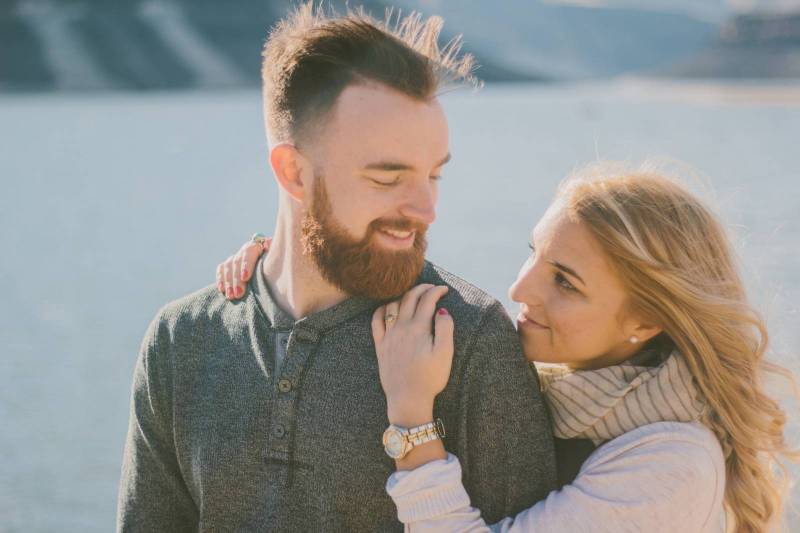 From the photographer, Ella of Ella Florence Photography: Shaun had been planning this proposal with me for about a month, every little detail had been thought through. From the random photoshoot to the transfer of the ring from my camera bag to his pocket. I didn't know when he was going to do it, but I was ready for it! We were out on a cliff, overlooking the beautiful Lucky Peak Resivoire, with the brisk morning air wirling around us. Then it happened, he went down on his knee and her face lit up in astonishment! "YES, YES, YES!" was all I heard next. Shaun's arms shot up in the air and their smiles gleaned through my lens. Boy, was it special. We gave hugs and jumped up and down, then moved right into shooting their ENGAGEMENT photos!