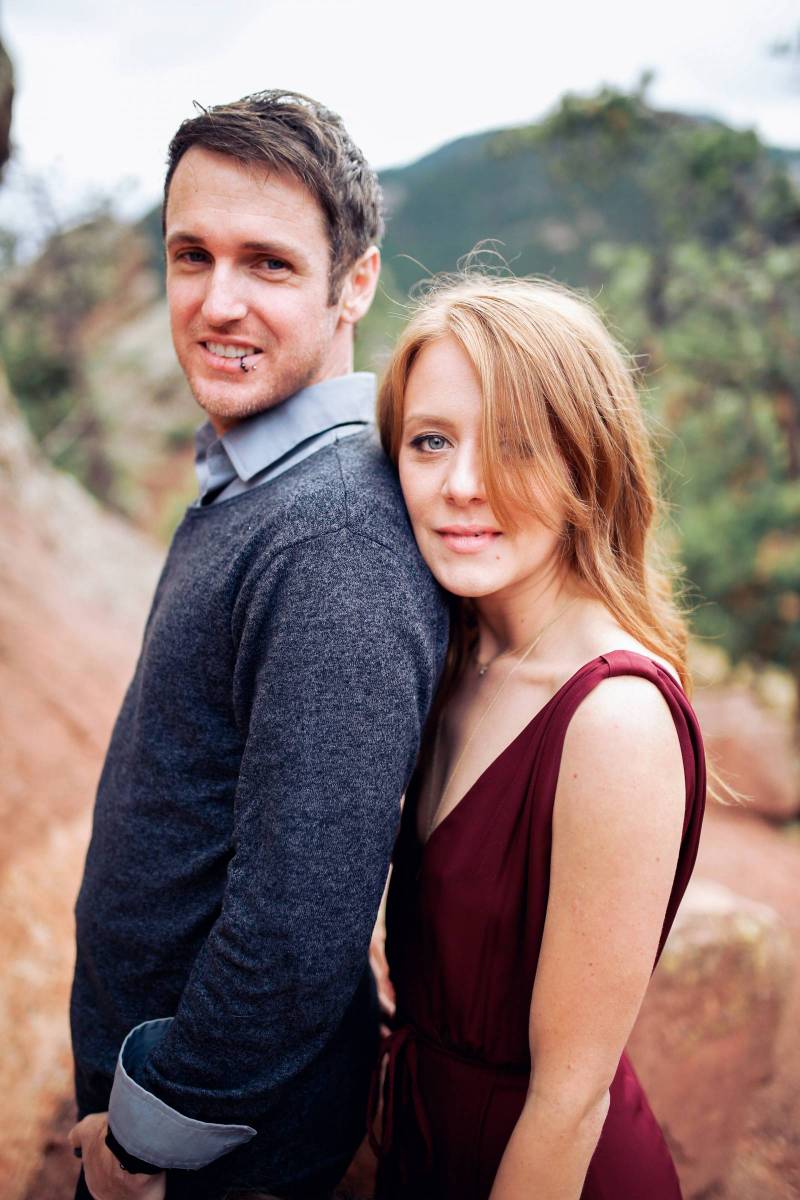 From the photographer, Courtney or Courtney Taylor Photography: It was a cold day in Colorado. That morning, it snowed about 5 inches towards the south and this location was almost impossible to get to due to the traffic on the highway. Located in Boulder, Colorado there's a windy, long road called Flagstaff Road and at the top, you get the most breathtaking view of the mountains, which we all live for... That is why I call Colorado our home. As a photographer I am so blessed to have a beautiful backdrop that I can work with.
Dave and Morgan travelled to Colorado from Texas for their engagement session and because some of their family resides here. Why pick the mountains as your backdrop? Well for one, there is nothing more natural and nothing more candid then a mountain. It is what it is. It stands tall and radiates whether there's a storm blowing in or whether it's a bright, sunny day. Nothing changes about it. Only what is around it changes and that is what I love about Dave and Morgan. During the session, nothing about the couple changed. They were still their fun, bubbly selves and they made sure to get their little one, Lilly in the pictures as well, who by the way was behaving way better then any little girl standing in 25 degree weather should.
We started out in the rocks. The red rock backdrop against her Burgundy, low front gown that she chose was so elegant yet simplistic. We then moved up to the top of the mountain so we could get the snow storm rolling in. At one point, it even started snowing and we thought we'd have to cut it short, but they were the smallest of snowflakes that brought a sense of calm over everyone as we continued on up the mountain. Simple little details make all the difference especially the flower crowns that Brenda at Daisy's Front Porch provided for me. Morgan was feeling brave and was climbing way higher then Dave or I felt comfortable going, but the results were fantastic, even if we were all shaking in our boots (literally from the cold and from a fear of heights). We ended the session in a field with a pile of logs and tall grass and even taller trees and they decided to play a game of tag. How much more natural can it get?
At the end of the session I was on my way home thinking to myself... I will never let traffic slow me down from capturing something as beautiful as this. The family love I witnessed in the mountains was all worth the wait.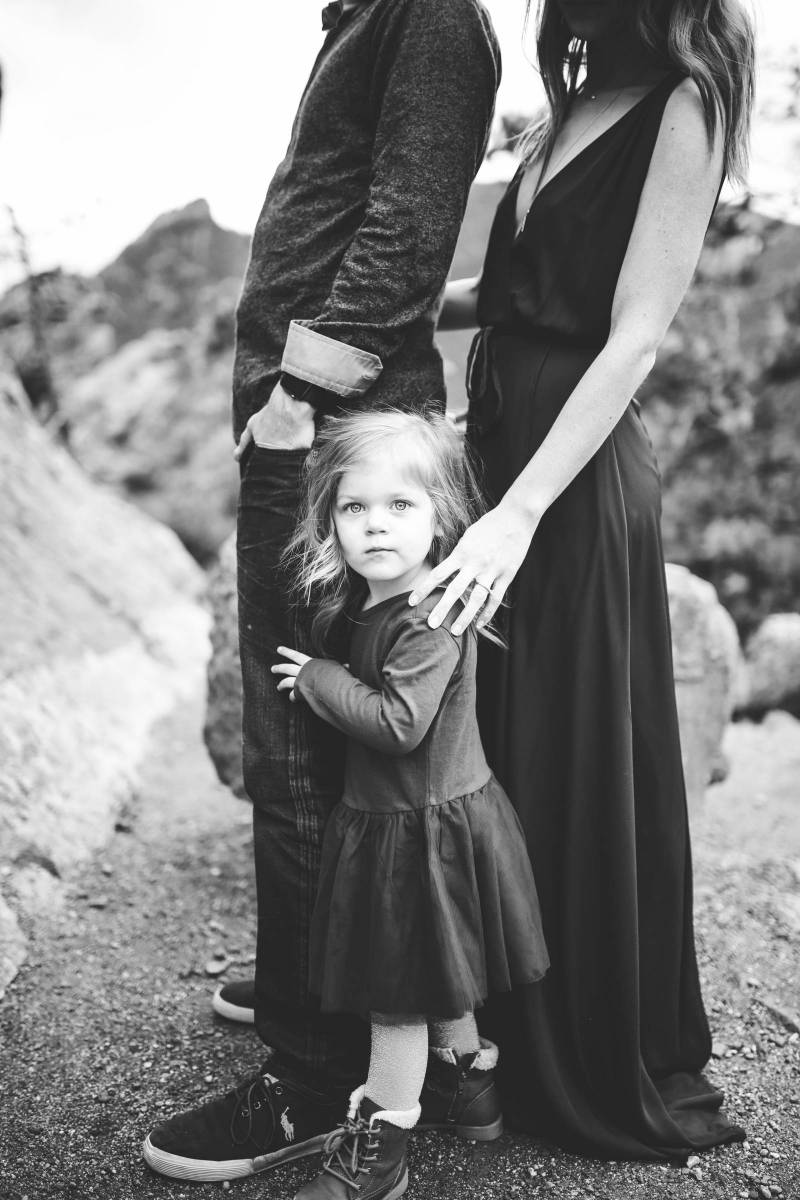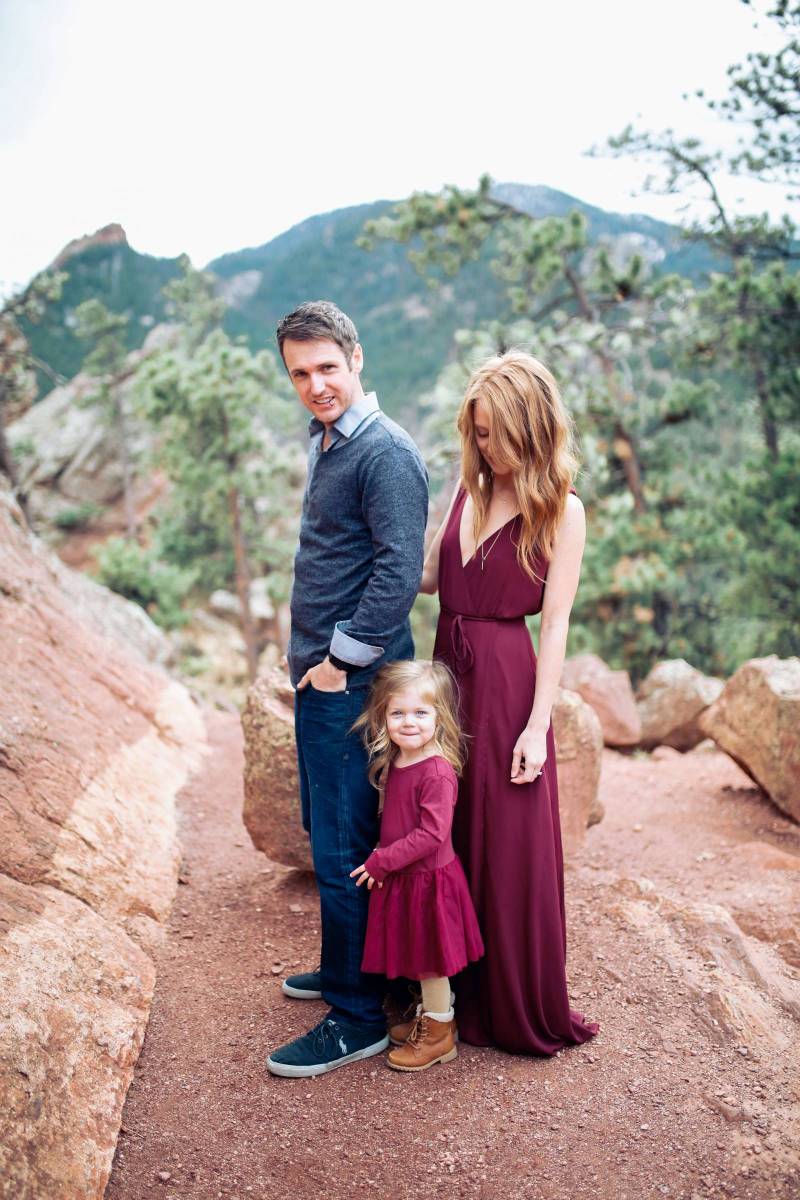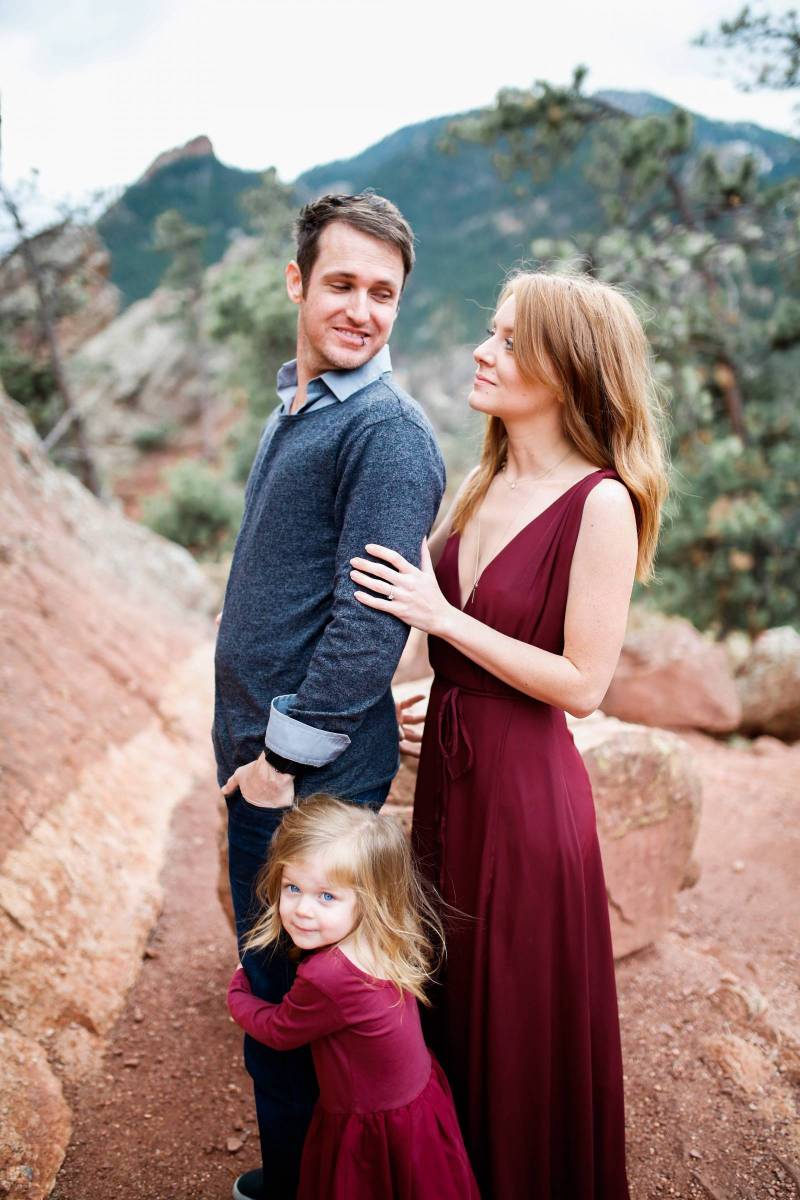 Their proposal story from the bride, Morgan: We had just gotten back from a romantic getaway in Charleston, South Carolina to celebrate 4 and a half years together. He decided to purpose on a normal Saturday afternoon while we were sitting on the sofa watching a movie. It was stripped of fluff and glitter; just the two of us snuggled on the sofa when he asked me to be his wife. It was perfect!