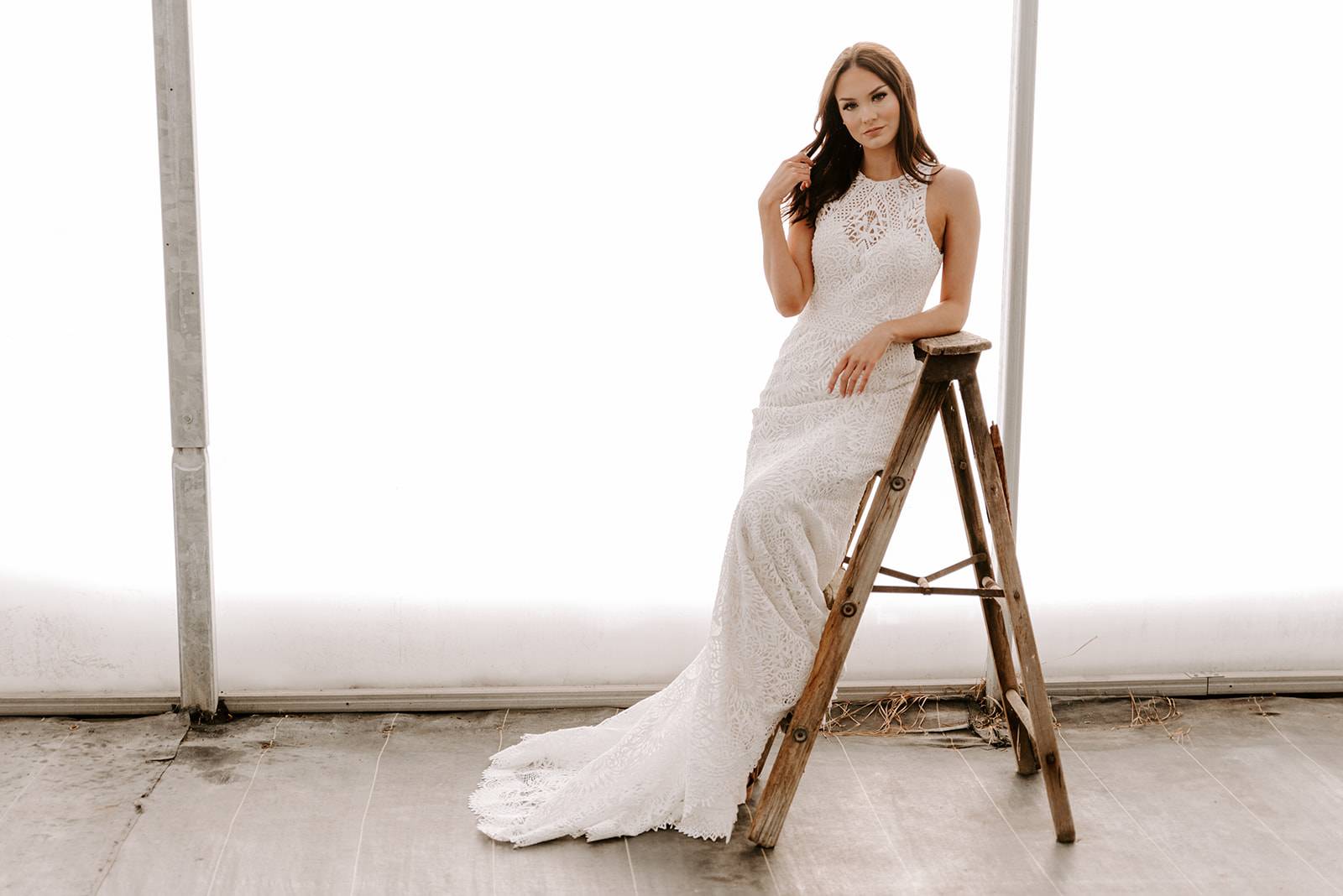 Lillian West Bridal Inspiration
This styled bridal shoot was inspired by a bohemian-chic vibe with a bit of a vintage look as well. The beautiful Alberta prairie inspired bouquet matched perfectly to the exquisite Lillian West wedding gown which featured plenty of intricate lace patterns and a high neck with a low back. The dress fit perfectly to the model the morning of the shoot which was incredible considering she had no fittings beforehand! Her look was very natural and highlighted her own beauty which suited the simplicity and carefree feel that was intended.
The greenhouse wasn't actually holding any plants or flowers at the time; although the greenery inside would've been beautiful, the empty space allowed for a bit of an edgy feel on top of the classy and romantic elegance that the model portrayed. Her movement was so relaxed and she did an awesome job of making everything look effortless. She became this sweet and sensual lady in a somewhat industrial indoor location. Another feature that came with the greenhouse was this amazing glowy and airy feeling! Talk about ethereal vibes. The light couldn't have been any better suited to the overall look that came together. I get chills looking through all of the photos! I can't even believe how beautifully everything came together.
- Alberta Wedding Photographer, Jessica Kaitlyn Photography