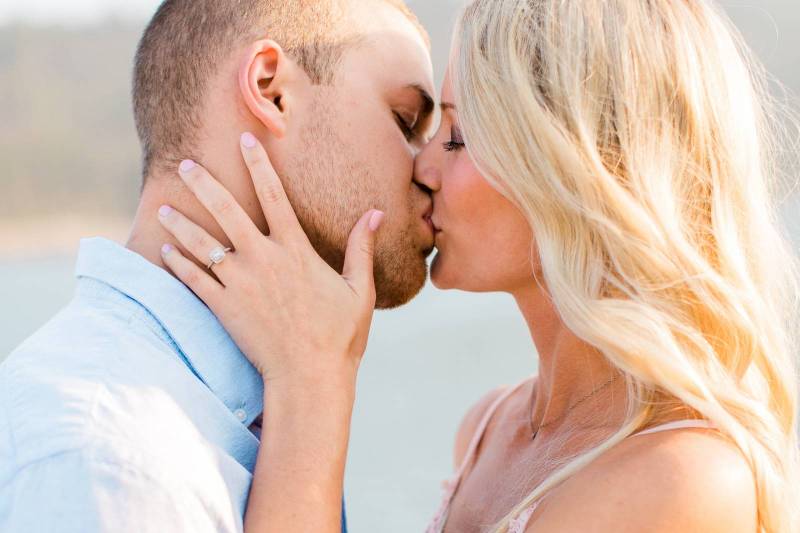 From the bride, Tasha:
How did you meet? We met in college with Matt in physical therapy school and me in occupational therapy school through a collaborative group project. We took it slow and got to know each other over the course of that following summer.
How did he propose? Matt proposed to me on June 1, 2016, a little over a year since we stared dating. He planned the whole night out for us going out to all of our first date places. He blindfolded me along the way during our stops and proposed to me that night on an overlook above the Missouri River.
How did you choose your engagement location? We have recently moved out to Missoula, Montana from North Dakota. We knew that any place would be an amazing location for engagement pictures, but with the help of Avenue One Photography, we chose the location at Lake Como. We both absolutely love them!