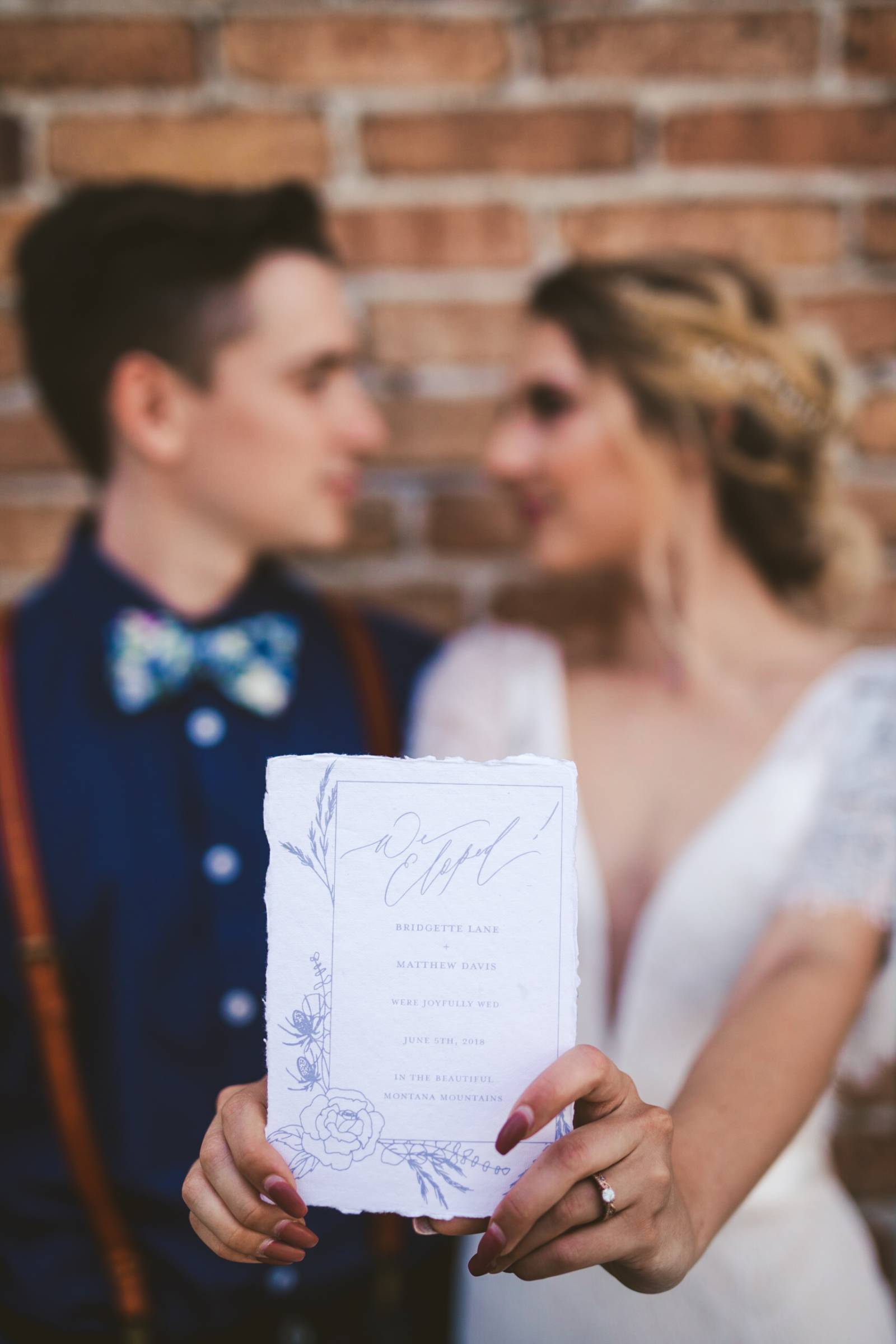 Colorful Elopement Inspiration
Brittnee and I collaborated on this shoot with the idea of using a different color palette/style than what you may traditionally see for spring weddings. We wanted to avoid a lot of pinks and pastels and instead complement the lush green of Montana spring with these bright jewel tones! Allison really nailed the bouquet, and the look totally came together when we found the flower bow tie that matched perfectly.
Brittnee branched out her style with a more undone hair look which looks matches the casual venue and whimsical dress while still being so. dang. classy. I'm so happy with how it turned out!
~ Bozeman, Montana Wedding Photographer, Forty Watt