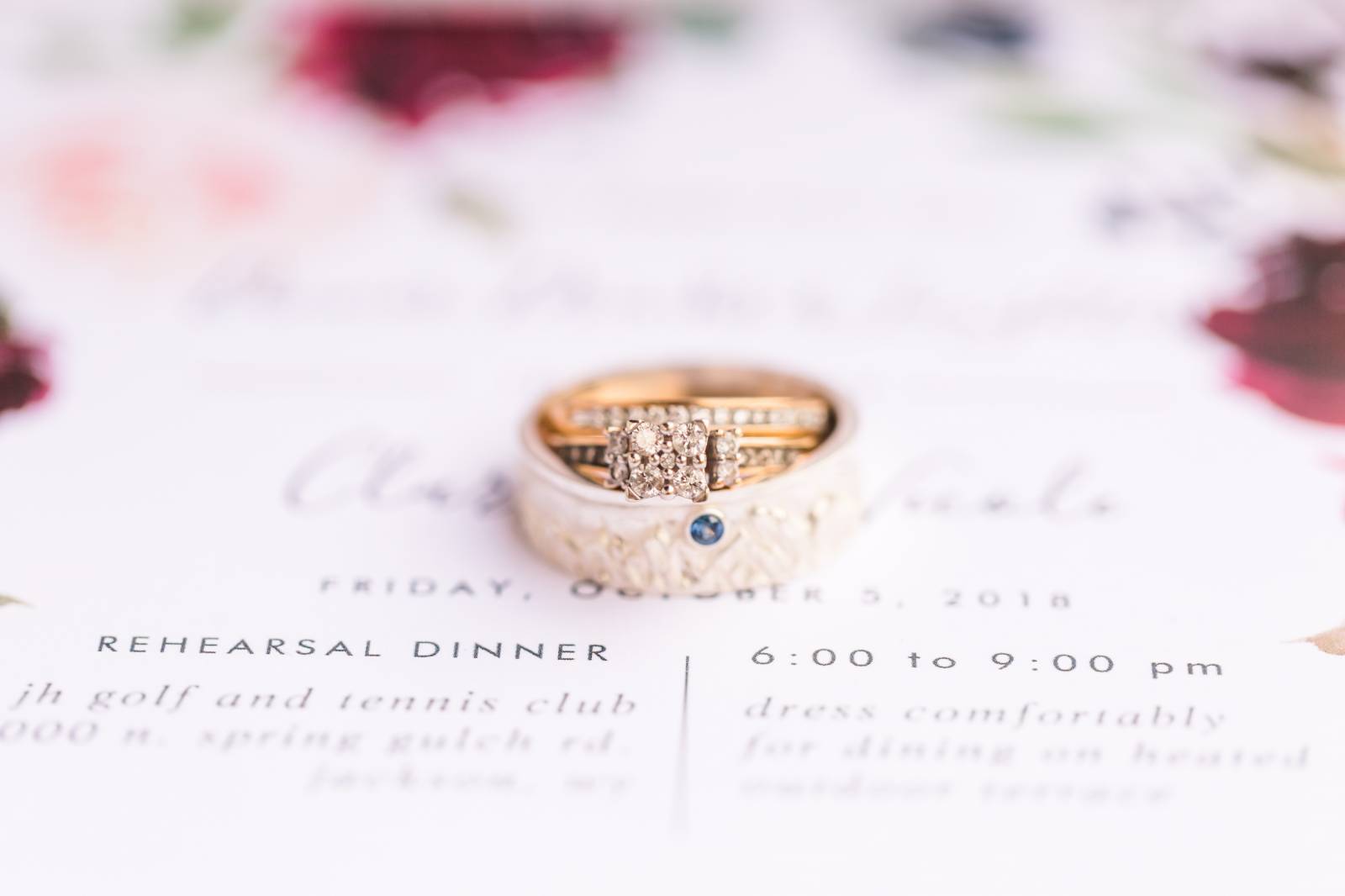 Wyoming Real Wedding
The couple featured is Clark and Nicole Myers! I love their story, it reminds me of how powerful fate is! After college in Vermont, Nicole decided to take a trip out to Jackson Hole to visit one of her best friends. After being there and seeing all of its beauty, she decided she wasn't going back home! Clark was a chef at a restaurant in one of the resorts and Nicole worked at a pizza parlor in the same resort! Clark one day went down the the pizza place to get some food and saw Nicole and instantly fell in love! He loved the contrast of her blue eyes and brown hair. He knew he had to get to know this girl!
They've been a perfect match ever since! They compliment one another so well. Both are adventurous, full of energy, and so loving towards one another. I really loved seeing them together. Clark proposed to Nicole on a trip to Italy that they took together. And, on their wedding day, Clark's ring was designed with the Tetons engraved on it and the sapphire representing Nicole eyes. I just love that!! Not to mention, their DJ was the mayor of Jackson Hole! Such a lovely day for them both! Beautiful weather with even some flurries of snow!!
- Wyoming Wedding Photographer, Keeley Abigail Photography