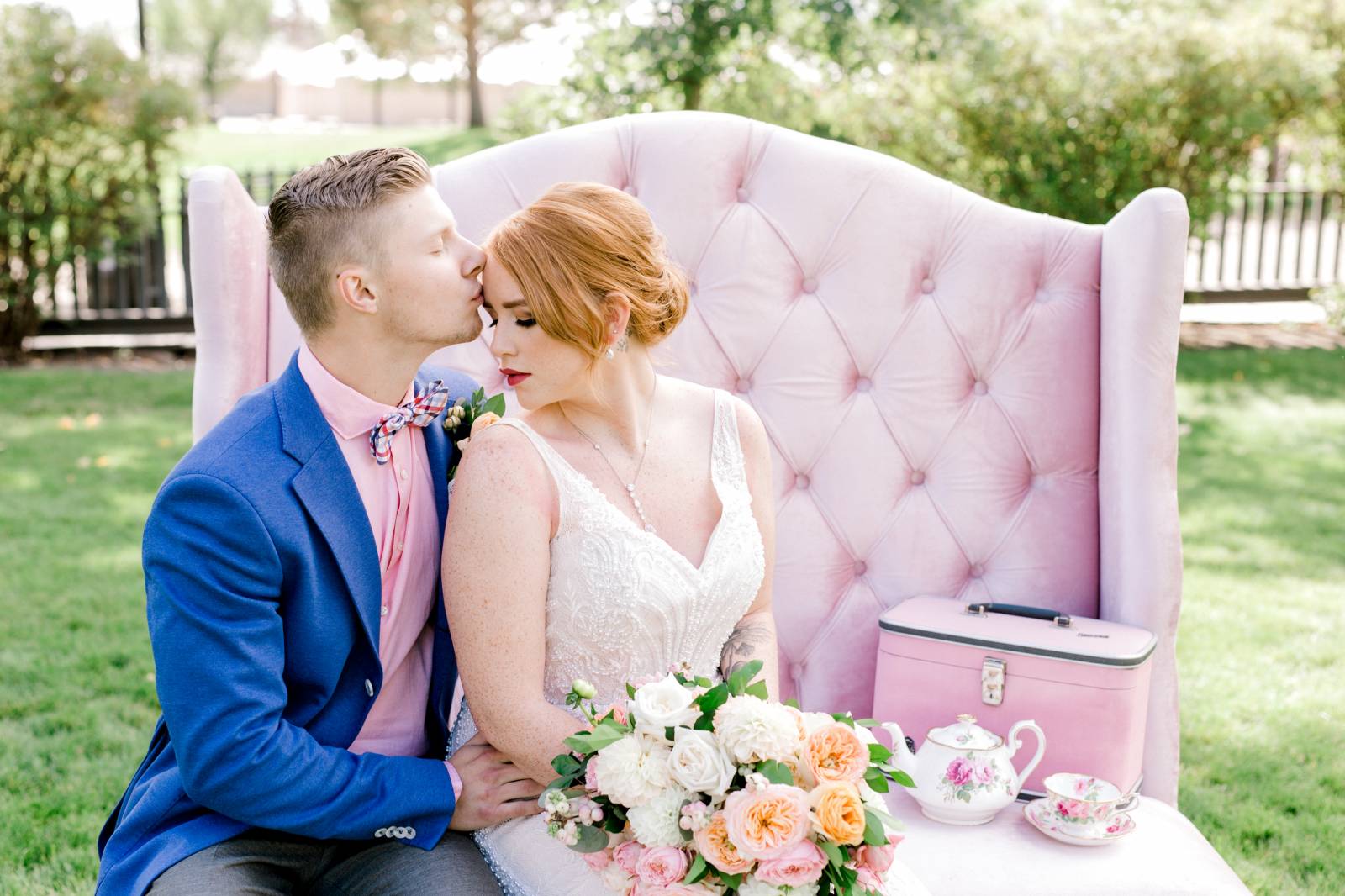 Calgary Styled Shoot
The theme of the wedding inspiration shoot is based on the vintage 1920's River Forth dining car for an intimate wedding with high tea combined. The train is used in Heritage Park for weddings and actually moves around the park, letting guests experience what it would be like to travel around Canada in the 1900s with fine dining. The dress, jewelry, china, and decor were carefully selected to re-create the charming and vibrant aura of the 1920s. Each table on the dining car had different china and decor from one another but remained cohesive for that vintage charm. With a color palette of mainly neutrals like white, beige and cream, splashes of light pink, orange and lots of greenery were added to create contrast.

Besides the River Forth dining car, our team maximized Heritage Park's resources as to what they offer for weddings. The team was given permission to have a horse-drawn carriage brought for our couple, further creating that nostalgic feeling. Buildings and backgrounds reminiscent from the historical period also provided the perfect backdrop for photos.
- Alberta Wedding Photographer, Debbie Wong Photography