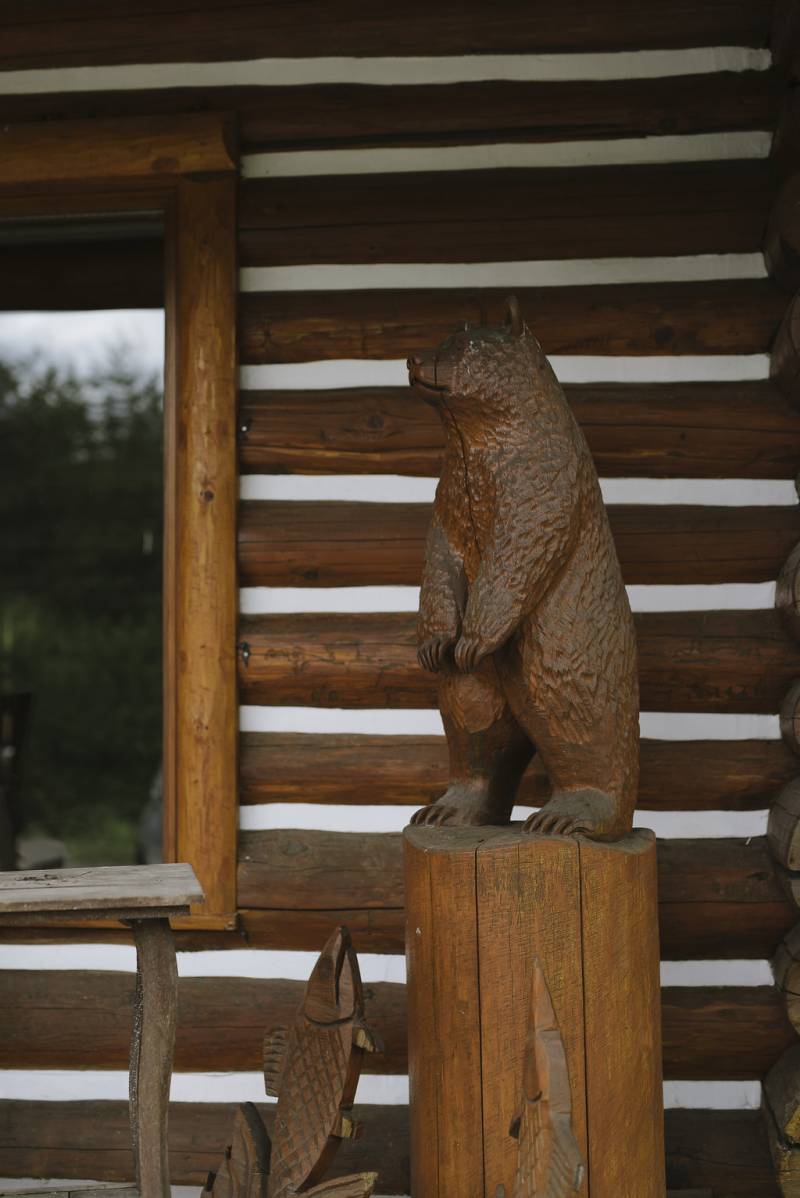 From the photographer, Rozalind of Rosalind Ewashina Photography: Sometimes there are days where everything has this magic feel to it. Everything goes right: the couple is ridiculously in love, the light is perfect, the guests are amazing, and the venue is stunning. This wedding was one of those days. Jenn and Bob are so fun, loving and carefree and their whole day emulated that. The morning was filled with champagne and lots of laughs; the best way to start a wedding morning! The rain did nothing to stop these two from getting cozy for their beautiful first look photos. Both the bride and groom work for CP Rail, so when a train whistle echoed in the valley, it couldn't have been more perfectly timed!
The venue was breathtaking. For anyone looking for a rustic, dreamy location, Rustic Weddings - High Country Tree Farm is the place. With 80 acres of land boasting sprawling hills, forests and ponds, this is outdoor wedding heaven. The barn was beautifully decorated by the owners and the modern floral arrangements added a touch of elegance to the whole decor. Vintage and relaxed, the wedding was a true representation of Jennifer and Bob. For dessert, the gold dusted donuts reflected their easygoing yet elegant personalities. Even their English Staffordshire Bull Terrier named Bentley (who is more of a lap dog than the husky looking guard dog he appears to be!) was all decked out in a beautiful floral collar.
These two thought of everything to perfectly coordinate with the color scheme of their day from the gold Kate Spade bracelets the bridesmaids wore to the rosé champagne they drank in the morning! The devil was in the details on this beautiful day.