Their Love Story + The Wedding Day
Ben and I have been together for ten years and have known each other since fifth grade. I can still picture the goofy boy in glasses who never combed his hair, wearing a backpack that was way to big for him. Who knew, back then, we'd end up married! Today, we know each other inside and out and I've known for many years that he'd be the one I'd marry.
We knew we wanted our wedding to be described as colorful, cozy, and different than any other wedding we or our guests have ever been to. We love to travel and wanted to incorporate that into our wedding so a destination wedding it became. Santa Fe is close enough to our hometown of Lubbock, Texas while still feeling like a world away and though I had never been there before meeting our planner Jessie to look at venues, I knew it would be perfect. We wanted to give our guests a fun weekend get away with a cultural spin. To keep with the coziness of how we wanted our day to feel, we kept our guest list short and sweet with about 50, narrowed down to family and closest friends in attendance. It was the perfect number for optimal coziness.
My mom and I had recently been on a trip through Spain where I was majorly inspired by the culture, colors, and overall vibe of the country. Not to mention the food and wine! Santa Fe has a deep Spanish colonial history so our desire for a Spanish theme for our wedding fit just right. We wanted to make our guests feel like they were on a fabulous international getaway while still being close to home.
The day was perfectly Spanish and exactly the feel we were shooting for, paella cookout, flamenco, and classical Spanish guitar included. While we had many favorite moments throughout the night, Ben's favorite moment was walking with our dog and best man, Finley, down the aisle. Mine was our spontaneous and unpracticed first dance to a Cuban rendition of Besamé Mucho.
~ Bride, Katy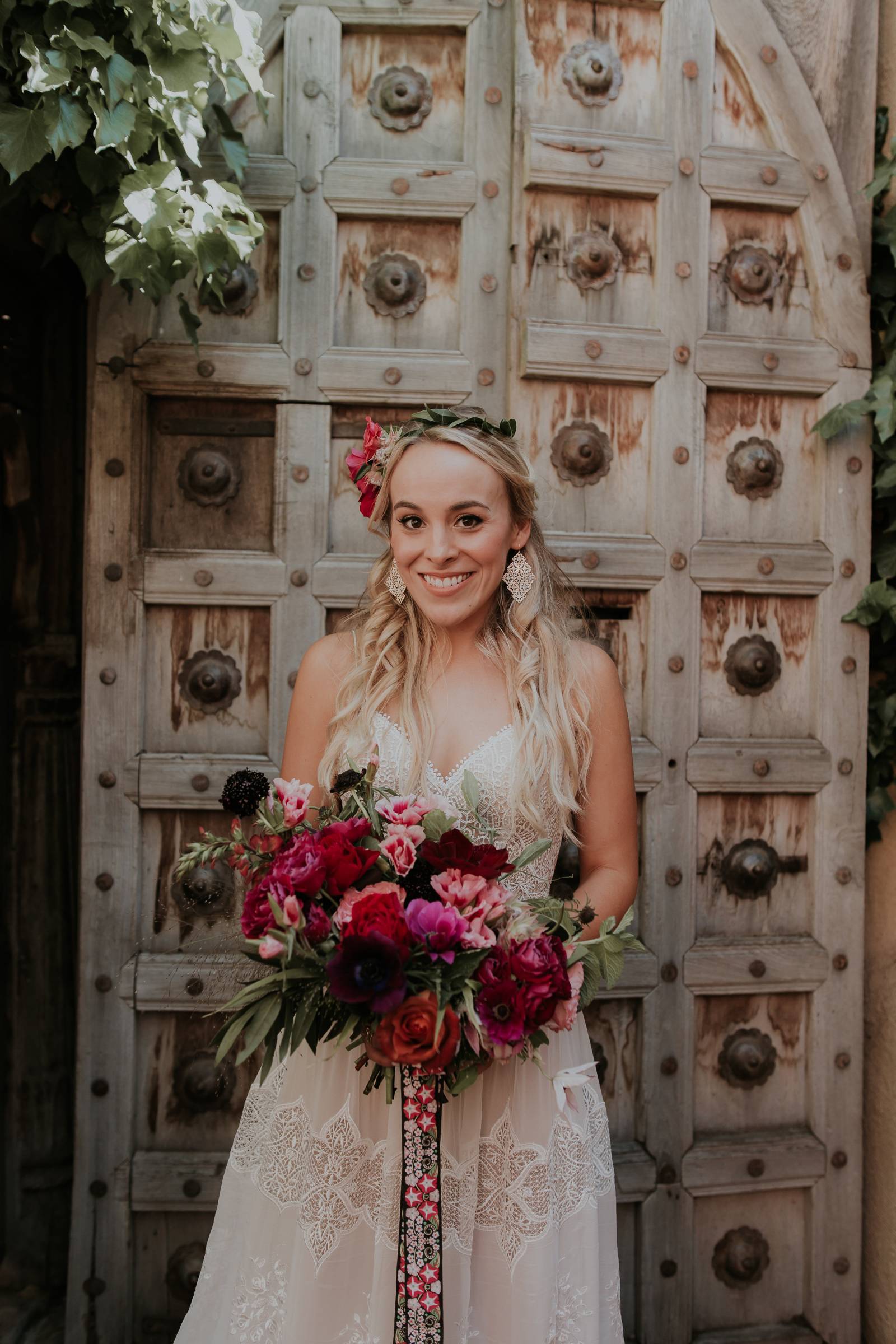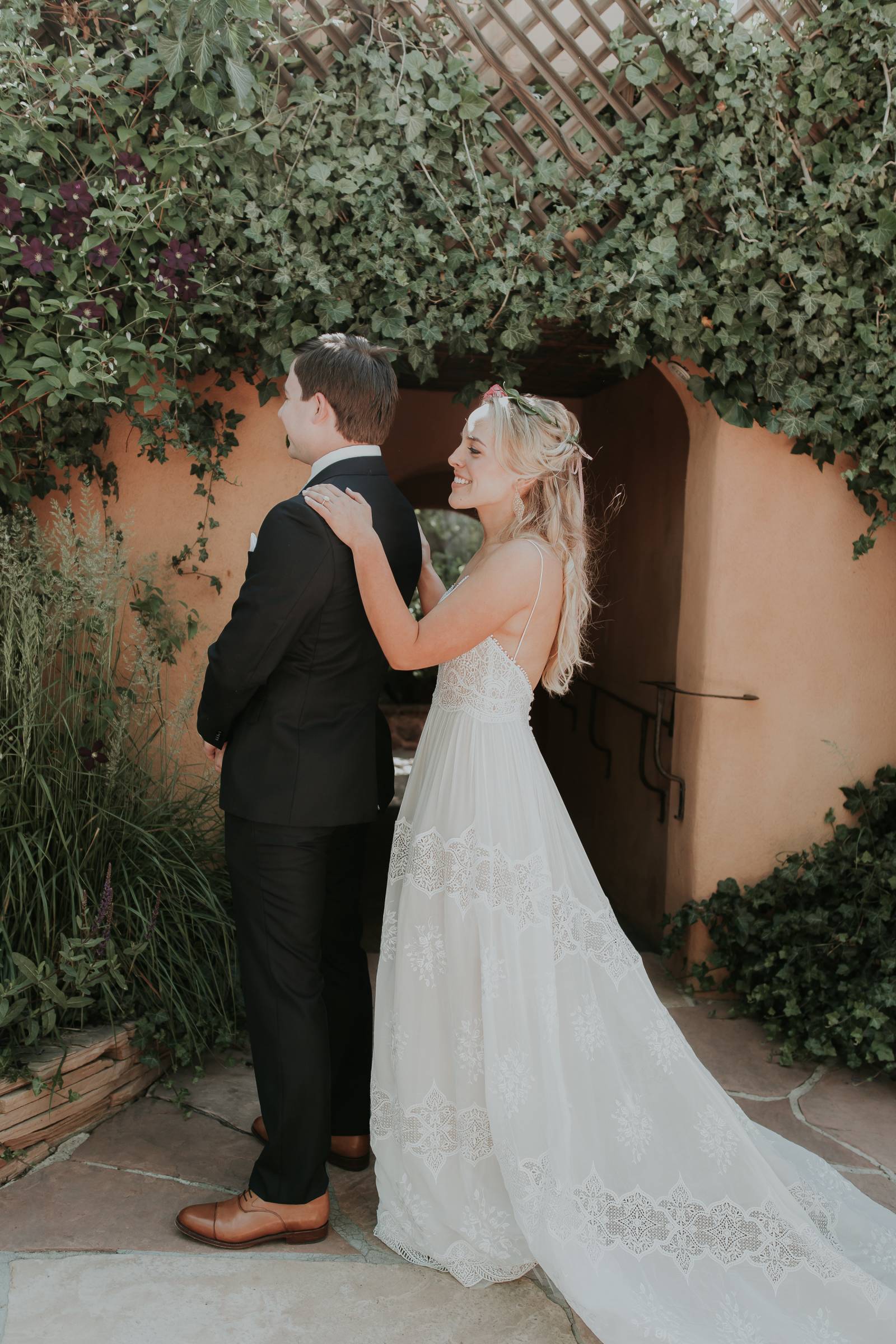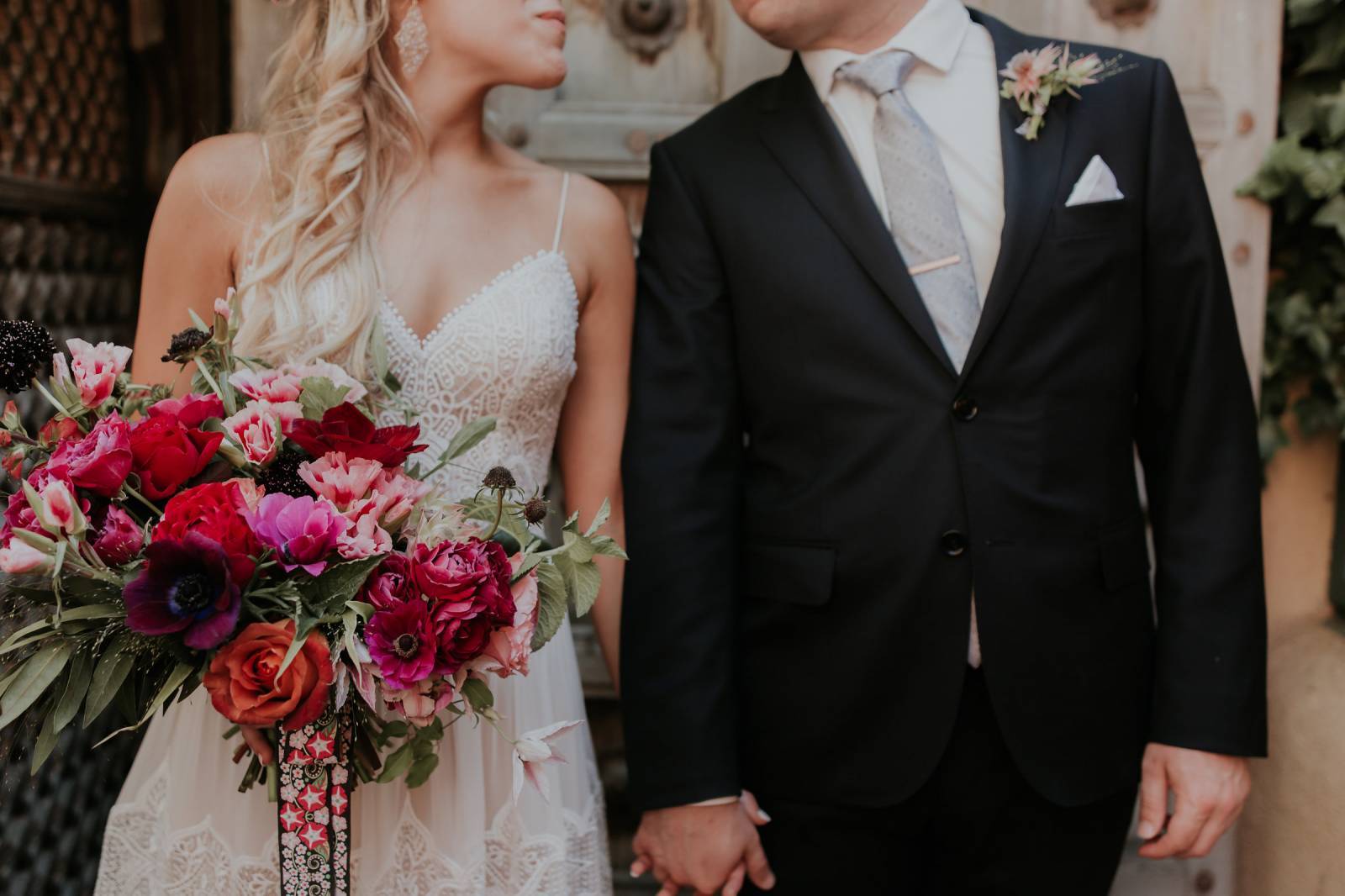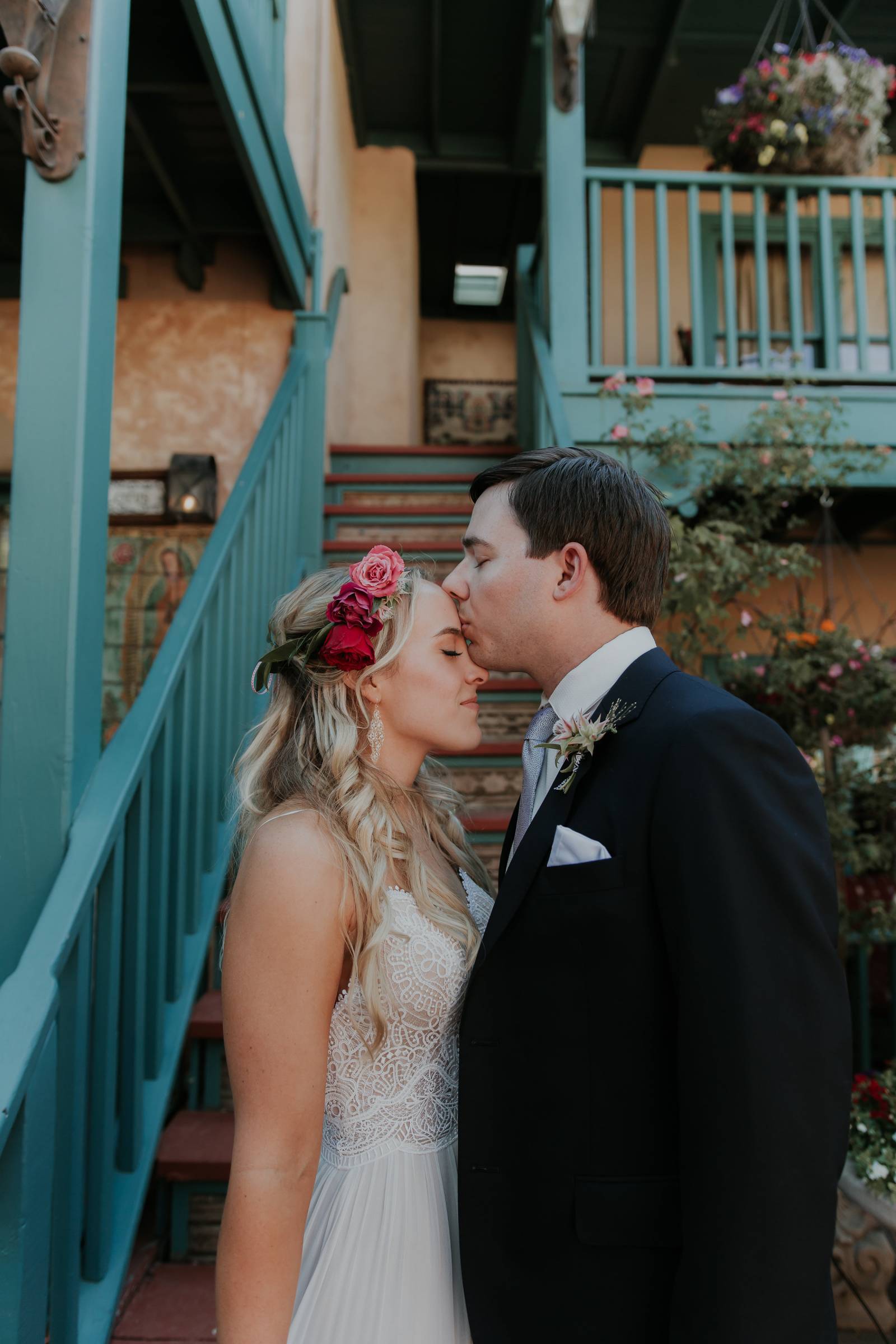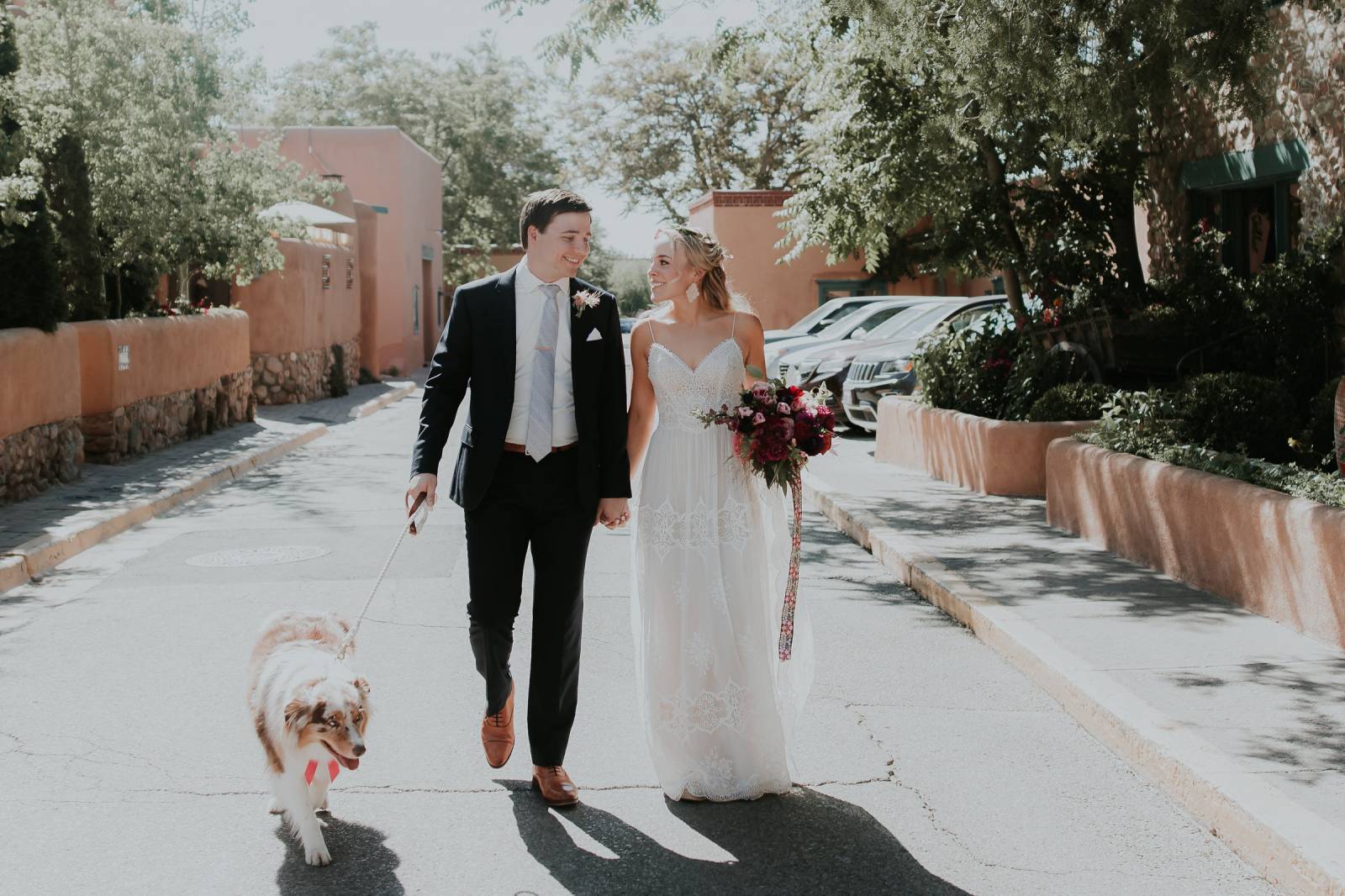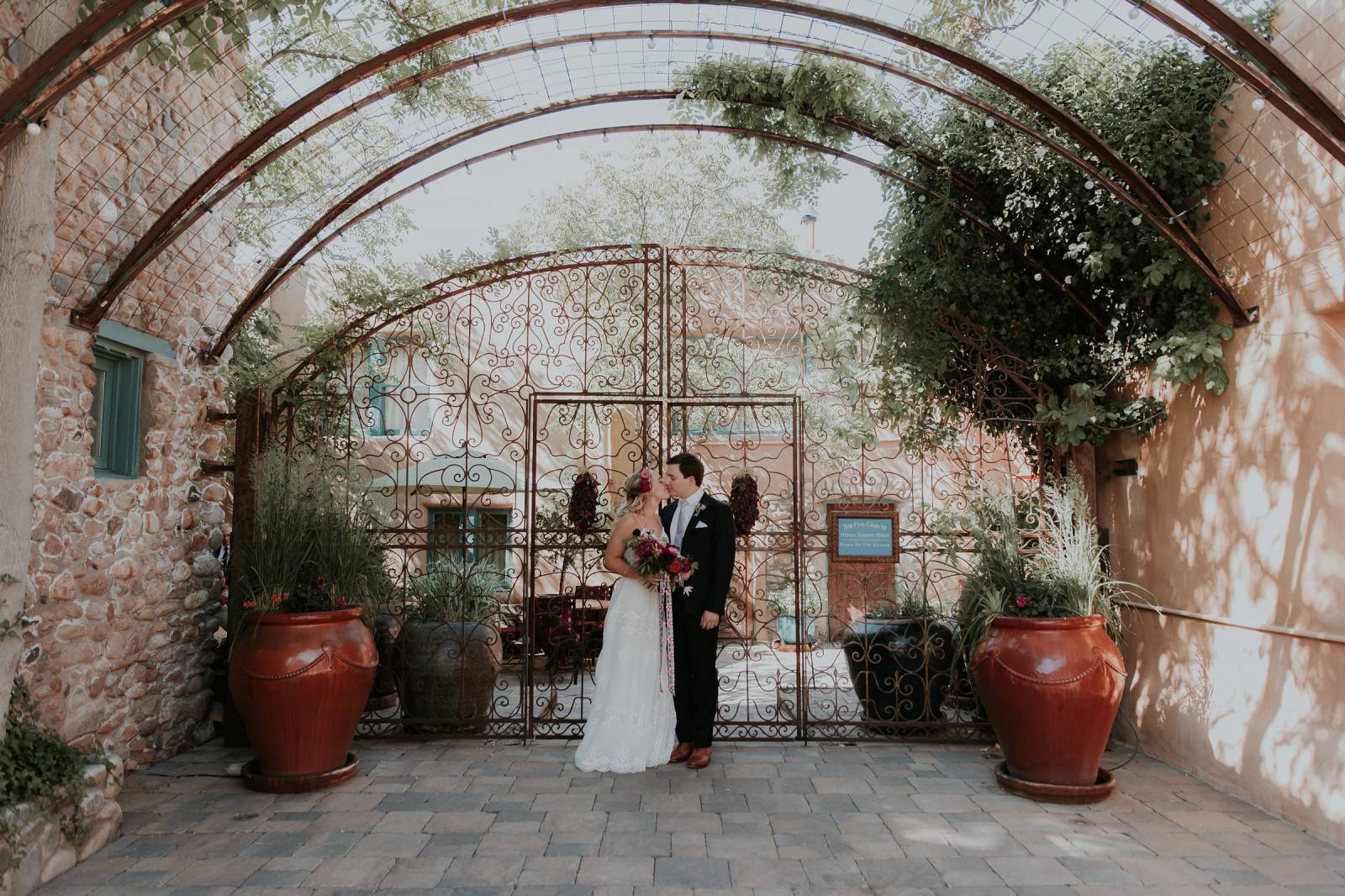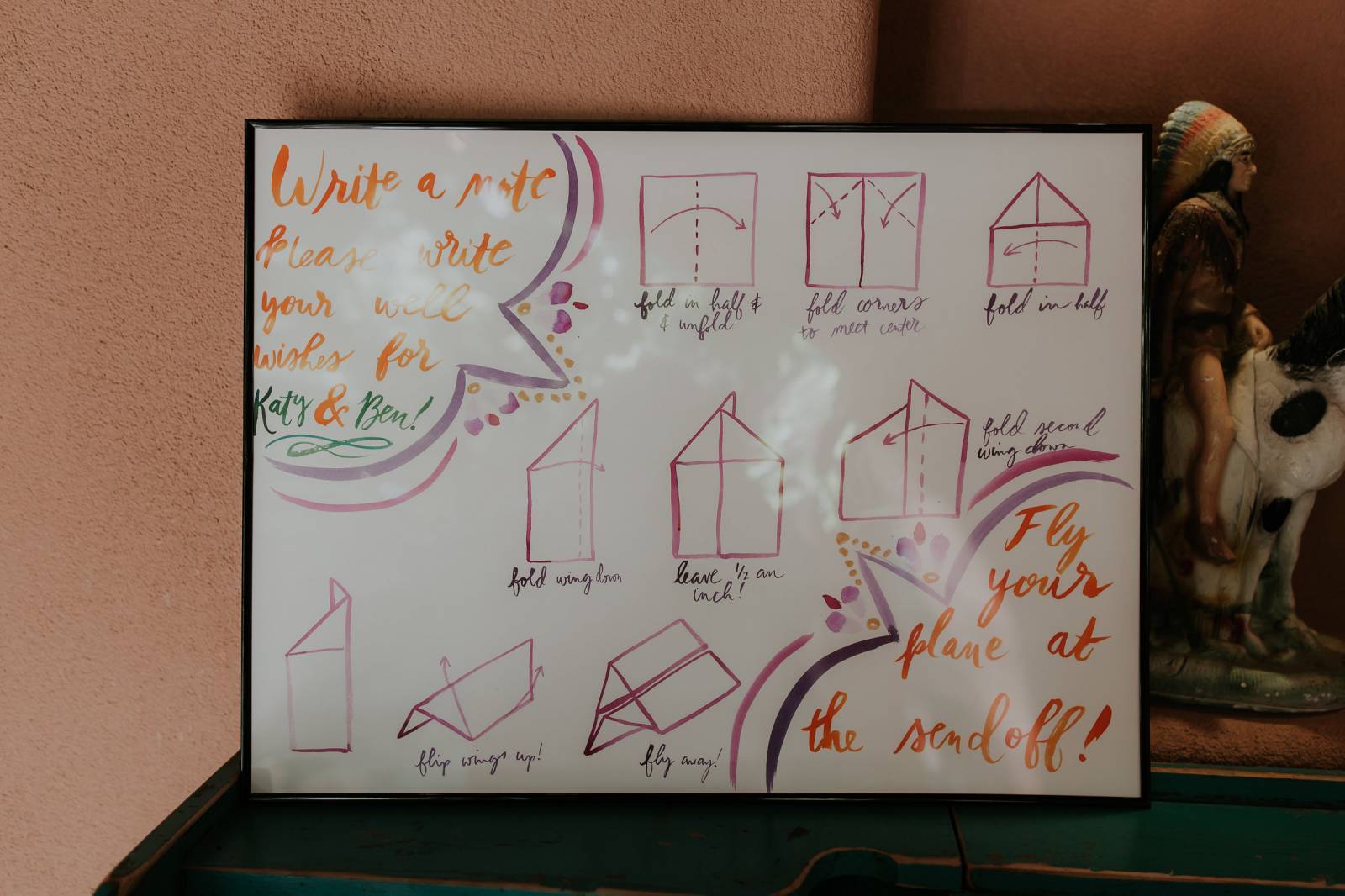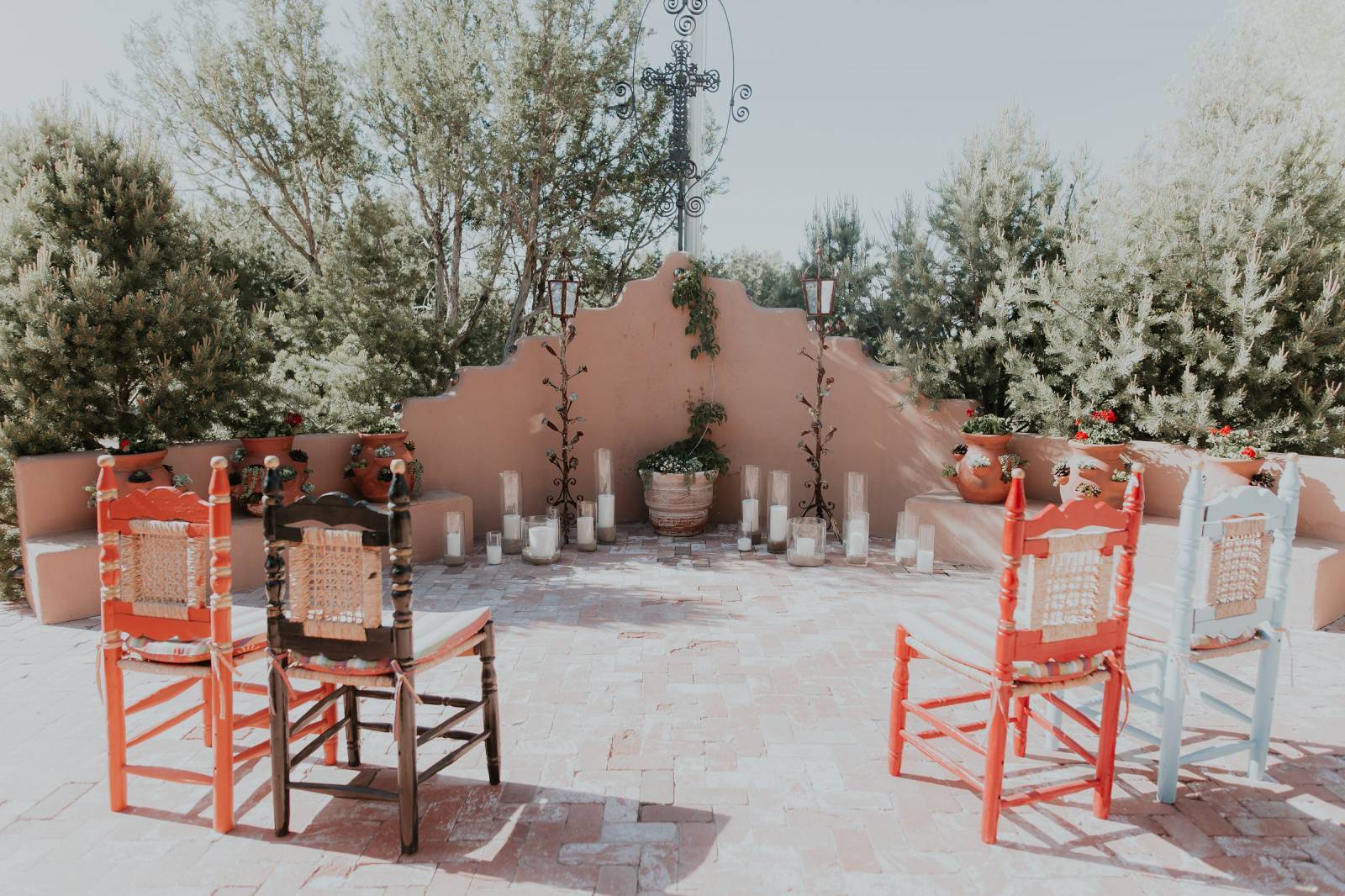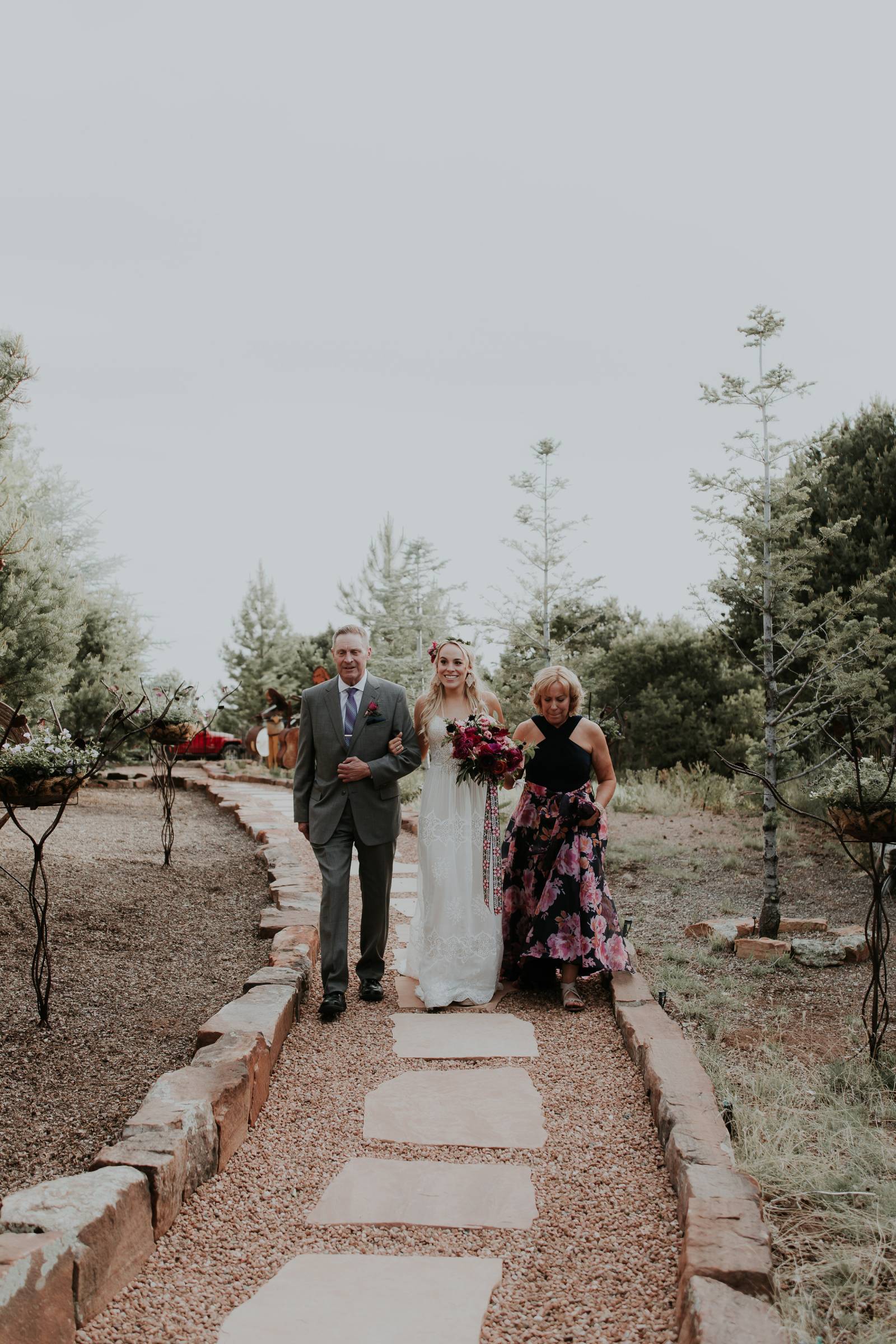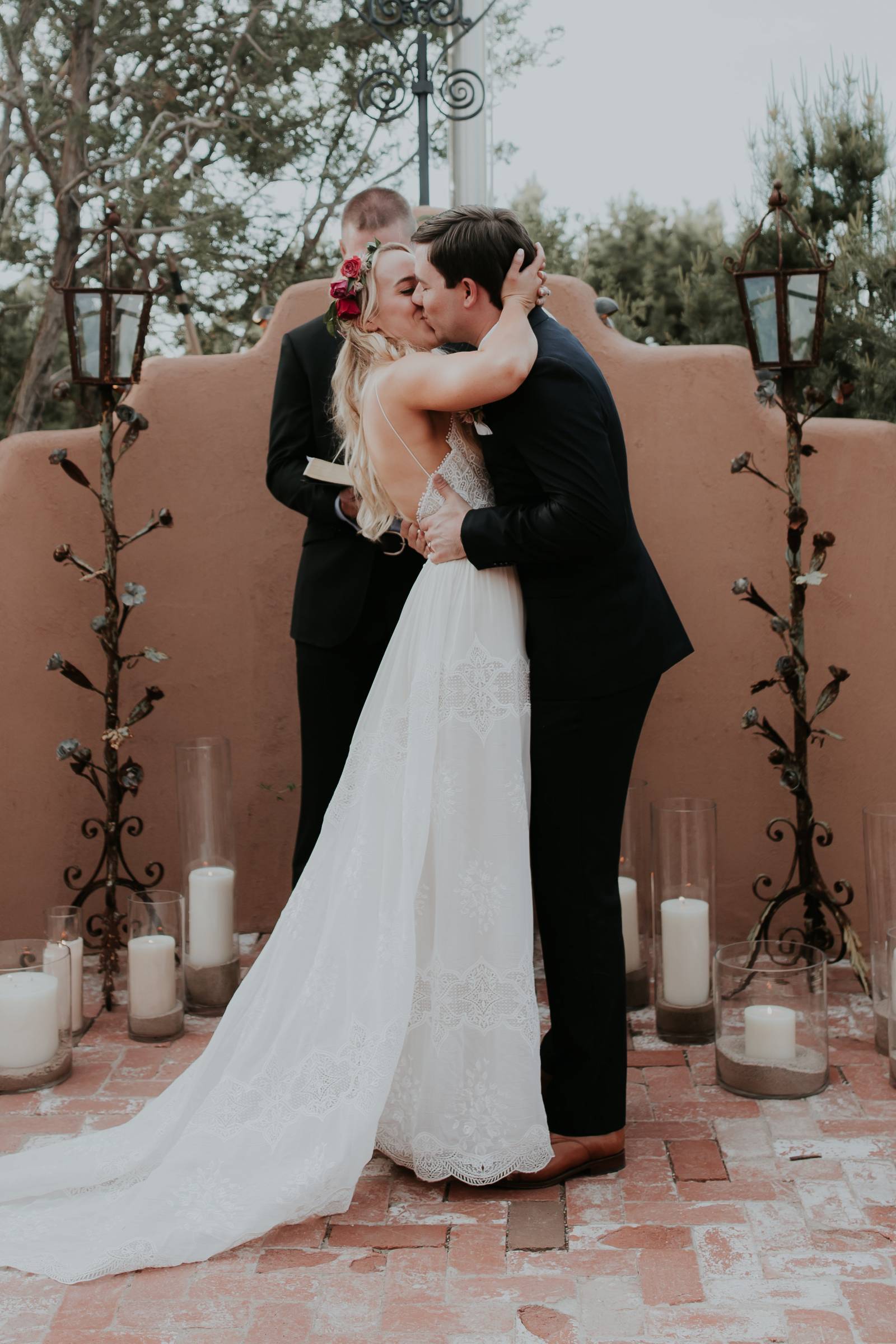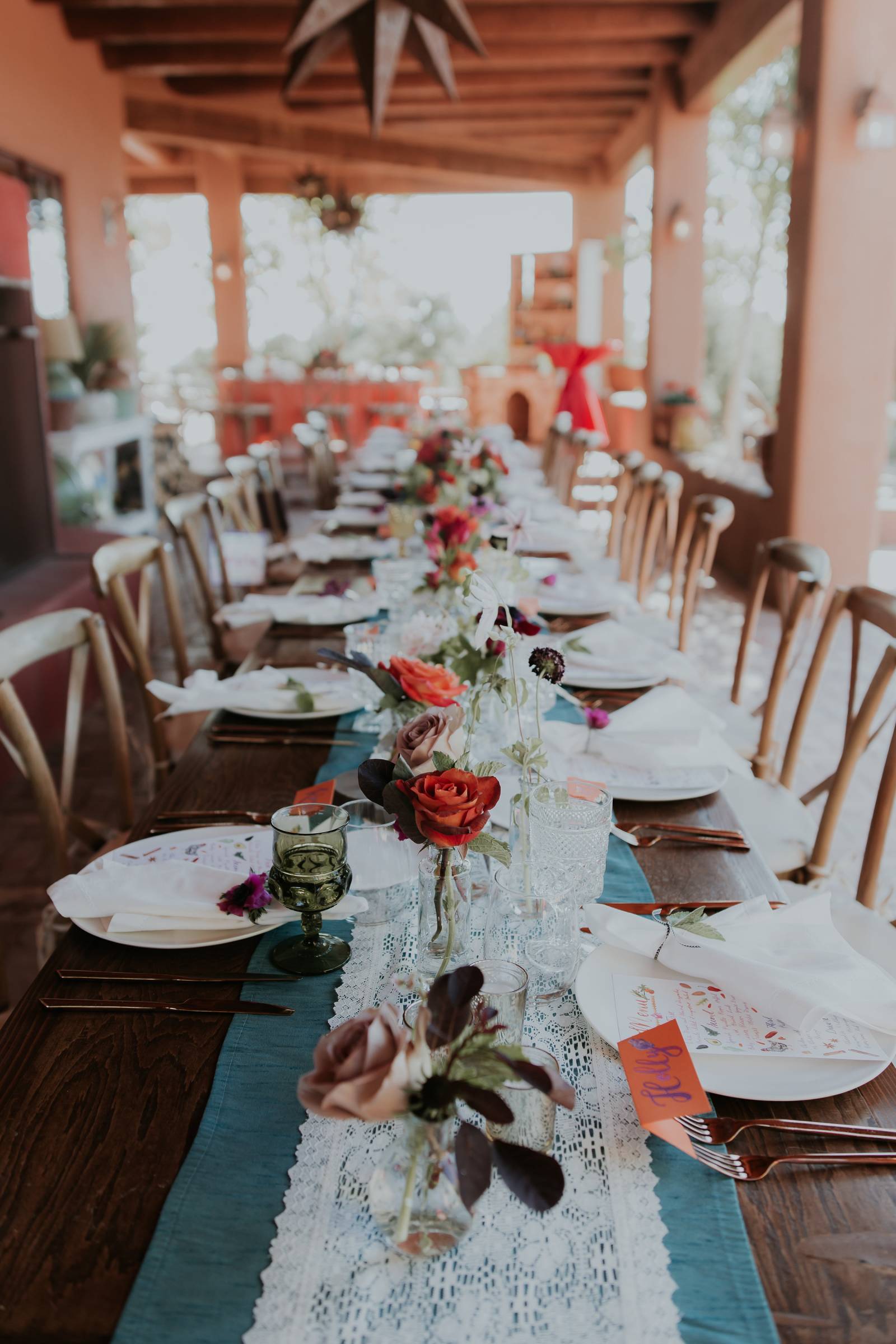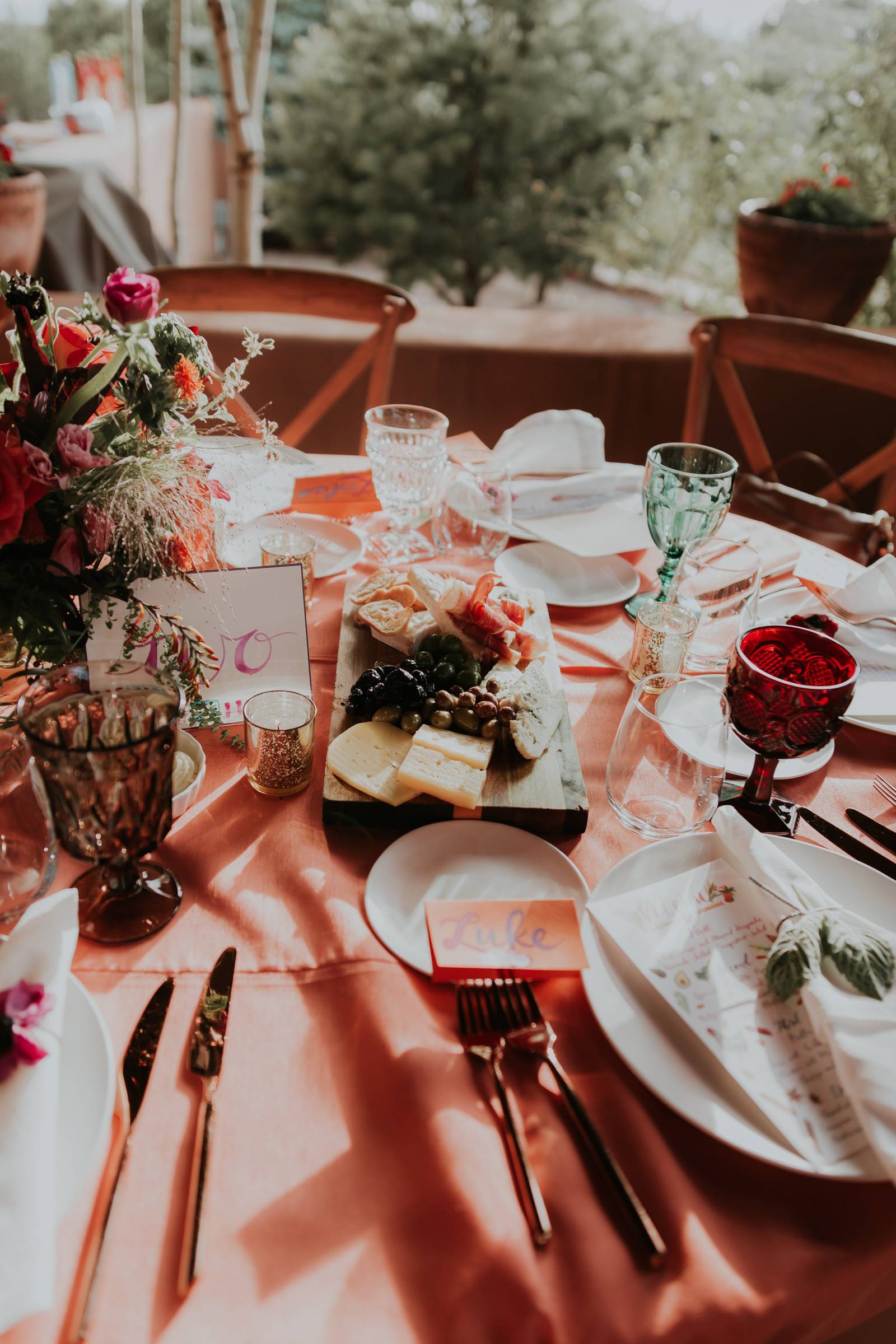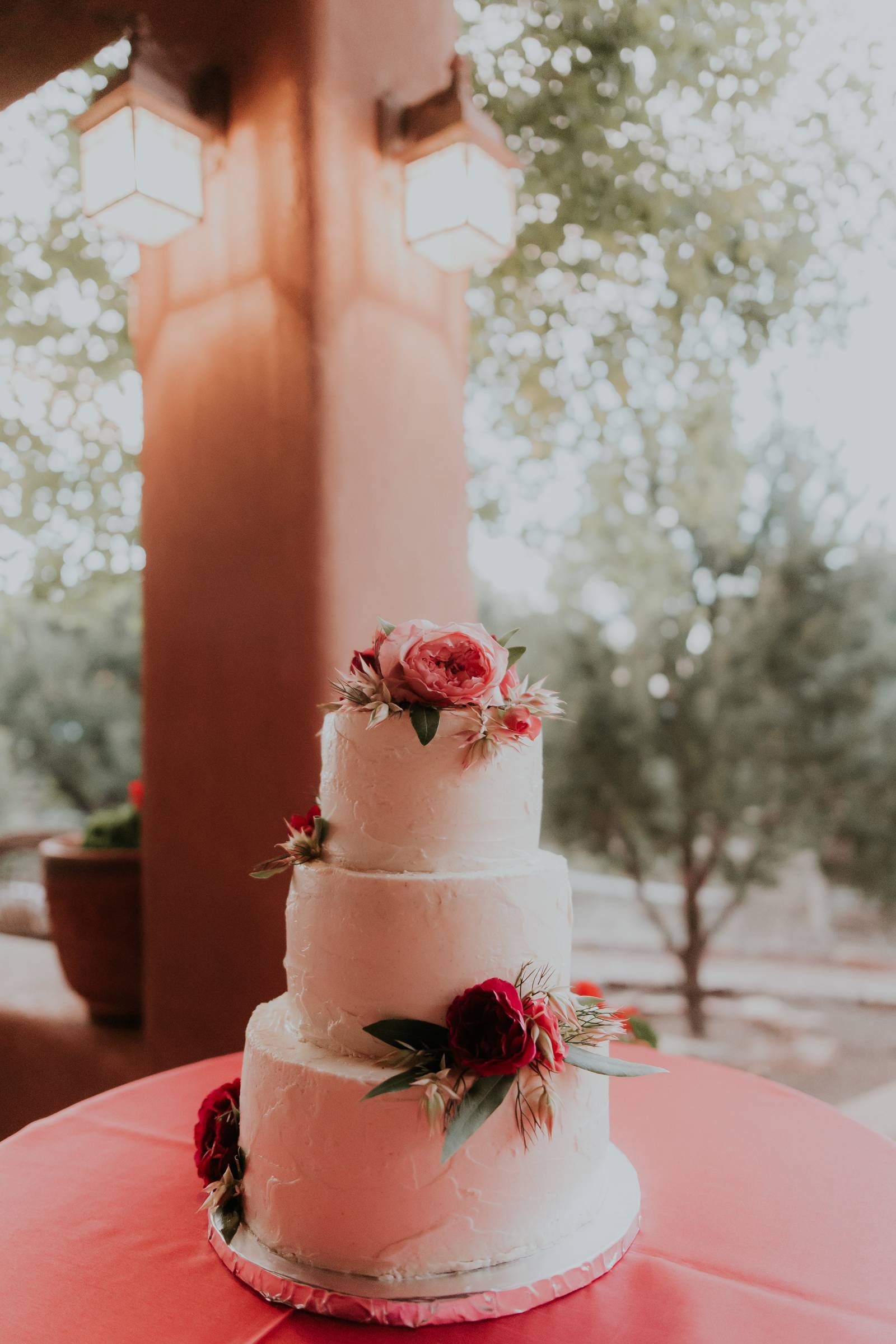 Advice from the bride...
Some tips I have for the brides out there are to make your day YOUR day. Focus on what's important to you and your groom. While input and opinions from family and friends is much appreciated and welcomed, don't lose sight of the way you and your future hubby want your day to be. Another tip is to try to make a planner or coordinator part of your budget and hire them asap. It makes a world of difference in reducing the stress of planning and ensures that you're focused on your groom and your big day, not the little stuff that goes into it. My biggest tip is to be present and enjoy the moment. It really does go fast, so don't miss it!