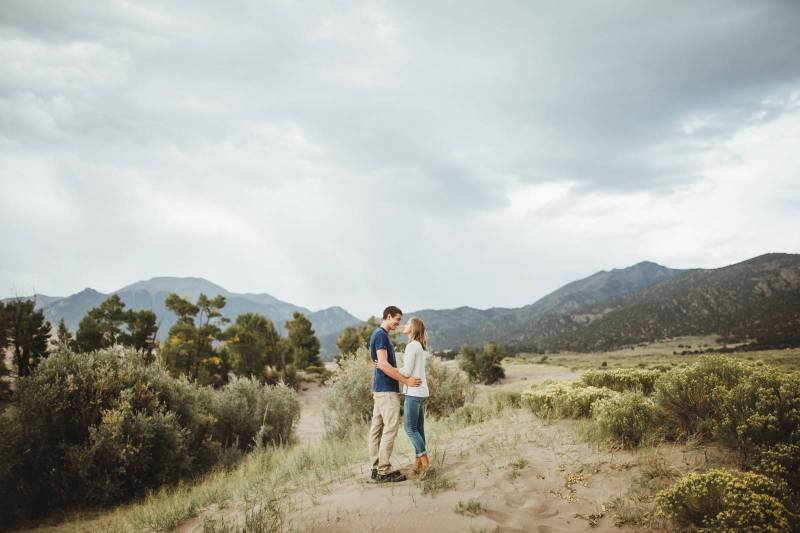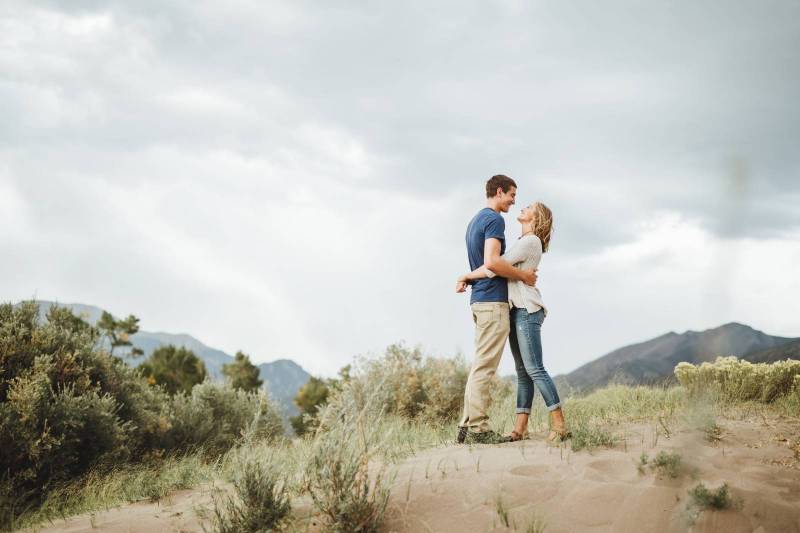 About the couple from the bride, Dylan: How you met: We went to high school together, and Mike's family moved in across the street from mine. Having both been on the track & field team, we had a mutual friend who ended up being both of our rides to and from school and track practice. During those car rides, and the in starting to hang out more, we became good friends and eventually started dating. I guess another funny piece of this story is that before either of us were "cool" enough to get a ride to school, we would awkwardly walk down to the bus stop about 50 yards apart from one another without talking to each other!
The Proposal Story: We were visiting our friend in Hawaii (actually the same one who provided our high school transportation!), and on a beautiful hike up Nu?uanu Pali on Oahu, at a scenic, panoramic overlook spot, Mike began telling me this comical story about how my grandmother had pulled him aside at my brother's wedding the year before to ask him about "his intentions." She then let him know that if he planned to propose, that she had a ring that he could use (her engagement ring from my grandfather). At that point in the story, Mike got down on one knee, pulled out my grandmother's engagement ring, and asked me to marry him. Of course, I said yes! Our friend, who was on the hike as well, then emerged from further up the trail with two chilled bottles of champagne that he had secretly hiked up in his backpack. We sat at the top of this cliff, with the most beautiful view of the island greenery and ocean, at 10:00am poppin' bottles and celebrating!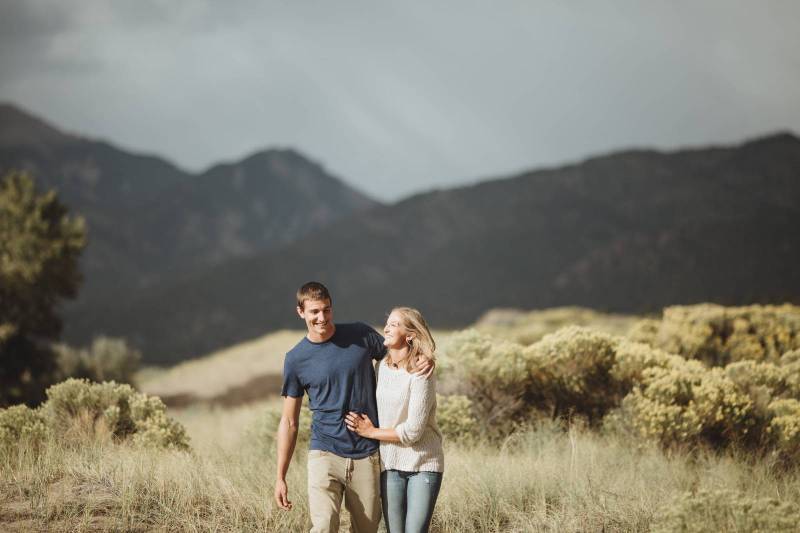 From the photographer, Dana of EarthMark Photography: This was an absolute dream engagement shoot. We found ourselves out in Colorado and managed to find some time to shoot in Great Sand Dunes. Dylan & Mike were absolute champs and even camped the night before their shoot. We have to say, it is tempting to move out that way after shooting in such an amazing location. Everywhere you turn there is scenery that's just SO gorgeous.