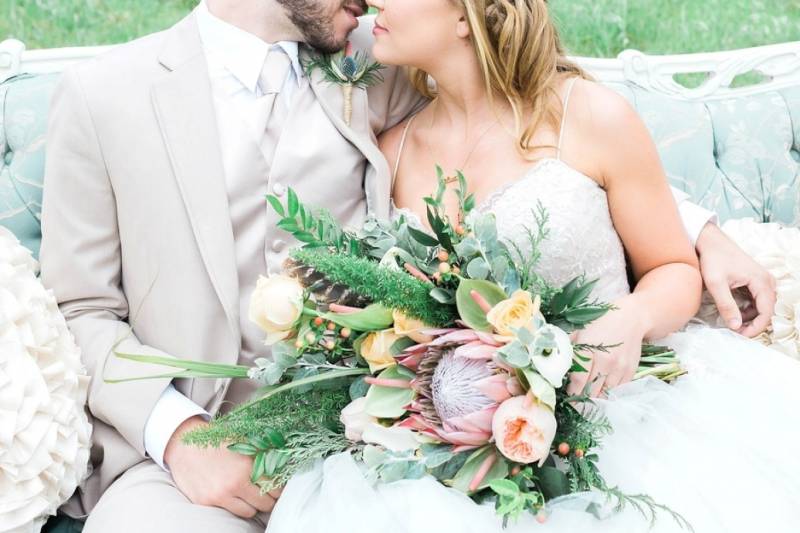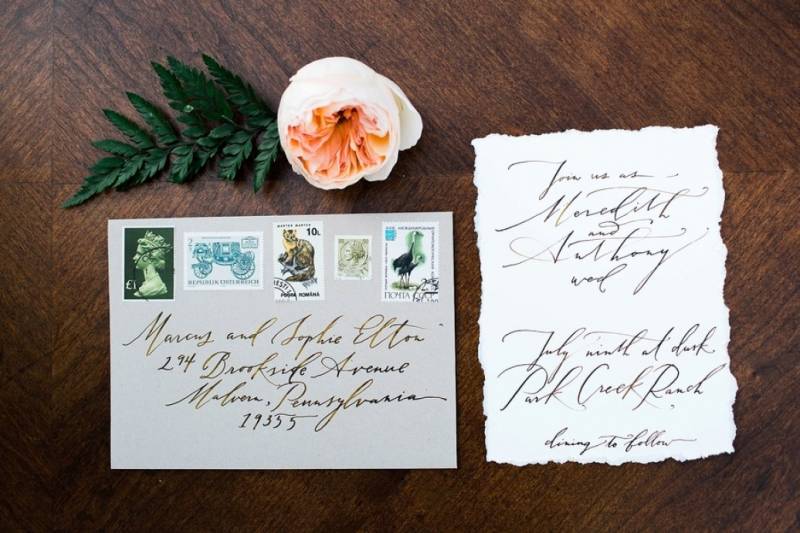 Inspiration Behind the Shoot
From the Photographer, Soft Elegance Photography
"Idaho is one of America's best kept secrets. It is a gem with invigorating crystal clear alpine lakes, and mountains that dominate the horizon, and snow-covered evergreens.
On the way to the shoot, we watched a winding river follow us on the road. Emerald evergreens and white-tailed deer lined the journey on a crisp morning en route to Park Creek Ranch in Stanley, Idaho. The air is cool, and the dew glistens as the sun peeks out from behind the mountains. If you glance past the property, you'll see horses grazing in the fields. You feel an overwhelming sense of peace and serenity. This is what life's about. No distractions.
We have the recipe for a perfect storm, literally. As the clouds appear, the scorching sun is placed at bay and our appetite grows. The dessert table is a grand display of decadent bliss housing a dreamy, three-tiered, watercolor inspired, light lemon blueberry sponge wedding cake, fresh strawberry individual party cake balls, a vegan, personal sized, traditional white cake with a skillfully placed rose-like design of almond flavored buttercream frosting, and hand-held apple pies. (Tip: There are so many options to include in a dessert bar, so be unique! Include flavor profiles and items that really resonate with who you are as a couple.)
As the bride twirls and dances in her ball gown, silence sweeps in. She is beautiful. The lace bodice has a scalloped, sweetheart neckline, but all attention is drawn towards her waist where a rhinestone and beaded floral medallion rests, as well as to the hand-made quartz crown adorning her head.
Her hand rests gently in her new husband's, and all are in awe of the sleeping beauty turquoise and flower stacked rings. His was a matching solid, 14K gold, rugged marked band which resembles the bark of a tree. (The roots of a family tree begin with two hearts.) They laugh, they drink, and they dance into the night under a starry sky."