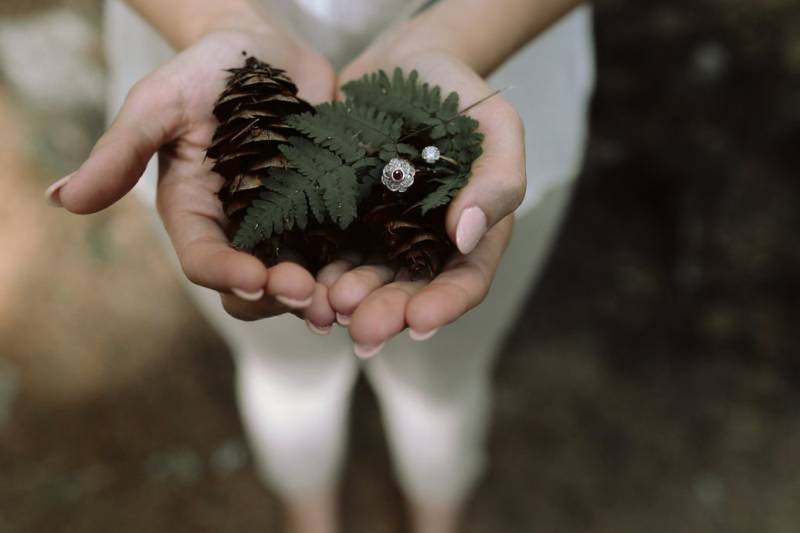 A little Q&A with the bride and groom:
How did your love story start? In December 2007, we met when we were both 12 years old and in the seventh grade. Logan's Dad's house was and still is directly across the street from Megan's elementary school! We "dated" on and off from May 2008 to December 2009 when they made it official, and have been together ever since and every year on December 12th, we celebrate our anniversary.
How did he propose? In March 2016, we planned a hiking trip with friends to Banff, Alberta. The six of us stayed in a beautiful condo in Canmore, Alberta, which is just 10 minutes away from the town of Banff. As a group we did several snowshoe treks in their few short days in the Rockies, one of them being to the Bow Summit overlooking Peyto Lake off the Icefields Parkway. We struggled to get to the summit as there was most likely more than 10 feet of snow on a heavy incline. Once we got to the top, while I was taking pictures of the surrounding mountains, Logan snuck over to his pack and came up behind me and asked me to marry him!
What location did you choose for your engagements & why? For our engagement shoot we knew we wanted something with evergreens and mountains. Our talented photographer, Haley Nord, did some searching for spots and thought it we be awesome to head into Whistler, B.C. She found Cheakamus trail, which is in Garibaldi National Park. The incredibly gorgeous turquoise lake was a huge bonus! It couldn't have been more perfect!