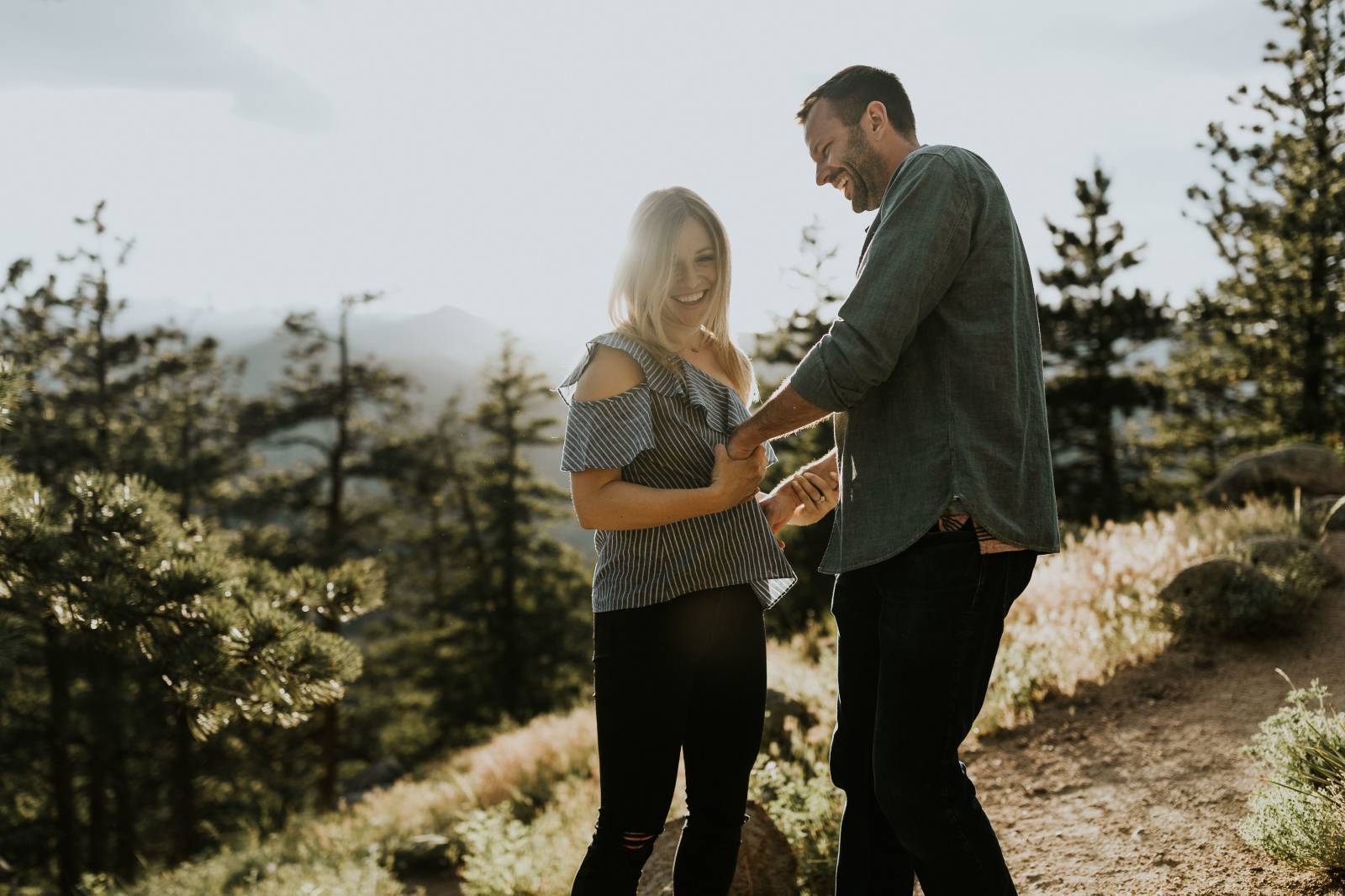 Their Story


What did you do on your first date?
Our first date we went to dinner (typical) :). A woman from work had been trying to set us up for more than a year and I (Ashley) was not interested AT ALL! (you know how many people had the 'perfect person' for me when I first moved to New York). We finally met (another funny story) and Zach then asked me on a date over text. I was adamant that I was going to drive myself (I didn't want to be stuck with him if it was awful) and he stood his ground that he was going to pick me up, I should have known then! (And he should have known how stubborn I was going to be!) We went to a farm to table place, I nervous chattered the WHOLE time and he didn't say a whole lot in his opinion because he was nervous. He still teases me (which he loves to do) about the fact that I hardly finished my dinner. And he still says that 'it wasn't really a date, he just wanted to go to check out the restaurant'. Trying to play it cool.
Our second date was to a rock climbing gym (this is bonus information :)). And even when we talk about it now his friends say that was a good choice so that he could see me in tight pants. So embarrassing! Regardless, we had a TON of fun and now have rock climbing gear and try to go when we can.
We had a lot of fun and proceeded to hang out a few times per week for the next few weeks until he left for 8 weeks for work!
How did he propose?
We had come to visit CO because we had just found out that we were moving here. I had, had an interview that morning (we moved for his job so I had to find one) and after that we went around looking at places to live for a little. We had both also wanted to make sure that we spent some time enjoying the area and had wanted to go for a hike. We love the outdoors.
Despite dealing with a head cold (me) and the effects of the altitude we couldn't pass up the opportunity to go explore the mountains! He took me to an area called Nederlands and we did a hike to a glacial lake, called Lake Isabella. It was beautiful!!! He had been uncommonly quiet and verrrrry sweet all day so I should have known something was up. When we arrived at the end the lake was partially drained which left an elevated portion of the lake bed exposed so that, once on it, we were almost right in the middle of the canyon surrounding by huge, beautiful, mountain walls. Somehow we ended up there mostly alone (which is nice, we both would have panicked with onlookers :)). He set up his camera to take ongoing pictures (I kinda knew something was up by that point) which took a little bit of time because it was so windy but finally he got it just right and came over and stood by me. He said a lot of really nice things that neither of us remembers very clearly and then asked if I would stick around for a little while. It was so nice and soooooooo pretty!