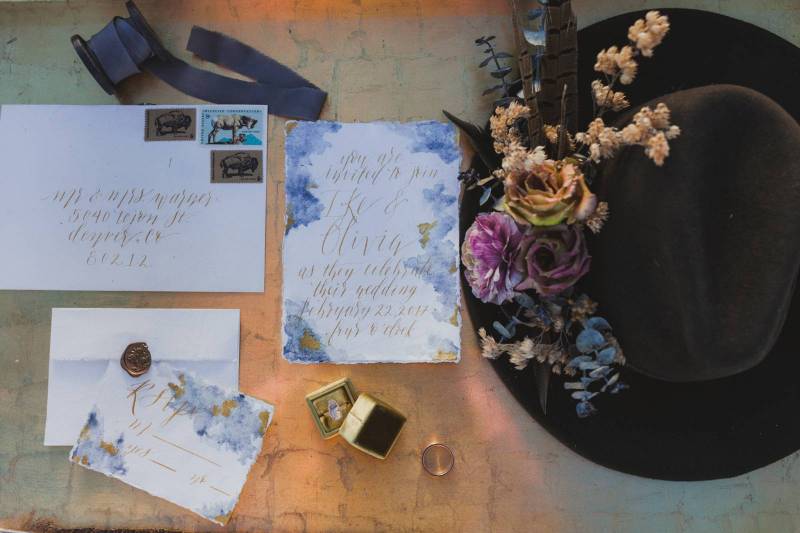 Inspiration
This shoot was birthed out of my love for the rugged pasturelands of Colorado. So many of these beautiful fields are often only seen by the animals that call them home, yet they offer some of the most prized views in the state. This barren beauty partnered with the adventuresome bohemian spirit of so many brides today was the motivation behind this shoot. A mingling of rugged and lovely.
The location was on a cattle farm in Nathrop, Colorado. A quiet ranching town located in-between Salida and Buena Vista. I drove past this property months before the shoot and knew I wanted to gain access to this land. I went knocking from stranger's door to stranger's door in hopes of finding the owner and asking permission... and to my delight (and surprise) I found it! The unique backdrop of the Collegiate Peaks along with all those cows makes for something pretty special.
Some of the my favorite features in this shoot is the styling of the bride. Her hat has been embellished with florals, pheasant feathers and bits of dried plants, creating a Romantic Indiana Jones/Robin Hood sort of vibe. The blush faux fur vest is also really lovely, an updated take on the classic mink stole of so many winter brides.
This real life couple, Ike and Olivia are getting hitched this coming June. Ike is a woodworker & musician and Olivia is a barista & painter. Both recent transplants to Colorado and fully embracing the rugged and artistic spirit of the Rocky Mountains.
~ Anna Boardman Photography