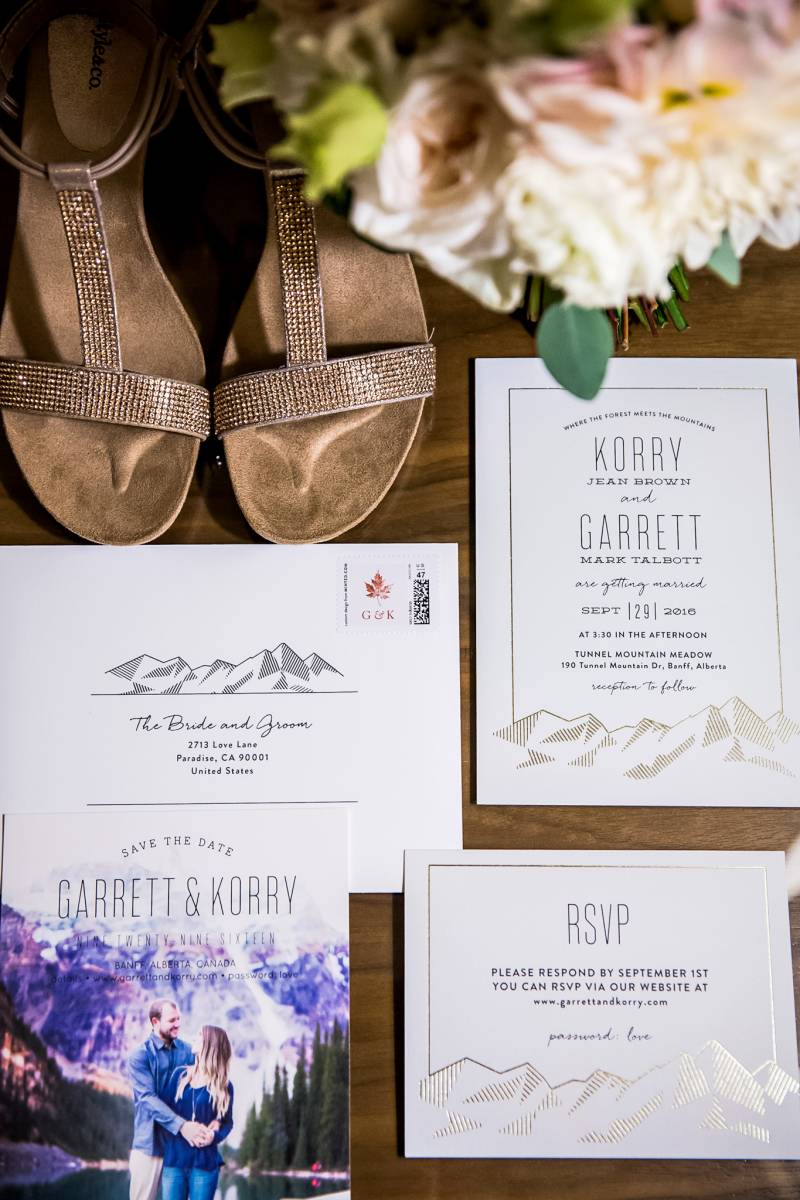 A little Q&A with the bride:
How did you meet? We actually went to high school together, but didn't really begin to grow a friendship until we met again in College. After a few years as friends, it blossomed into an incredible relationship neither of us saw coming???
What is your engagement Story? We had been planning a trip to Hawaii for most of our relationship, and when it was finally able to happen, Garrett knew how excited and special it was to me. (I had never been to Hawaii and that was a big deal.) One night we were strolling hand in hand on Waikiki Beach after a wonderful day on the Island. I thought Garrett had stopped to tie his shoe, but when I turned around to find him on one knee in the sand, I knew I was so wrong. He spilled his heart out, (although I was crying so hard I barely heard some of it) and proposed on the first night of our vacation.
What was your wedding theme and colors? Earthy Glam. Blush, Rose Gold, Navy and Ivory. We really wanted something that was descriptive of us, so with every step of planning the details, we just kept in mind what we liked, and what was our taste.
What were your top 3 best moments and why? 1. First look - for we never thought butterflies could ever be so strong again! 2. The ceremony - for every reason, but mostly the unconditional love shared between each other, and our closest friends and family. 3. Dinner - because it was so intimate and special to share a beautiful night with our favorite people.
What was your wedding song and why? "Mean to Me" by Brett Eldridge. If you listen to the lyrics, it's easy to see why it's the perfect wedding song. We have always enjoyed country music together, so this was an easy choice.
What were your top 3 favorite wedding details and why? 1. Bridal gown, because the search for the perfect dress, was no joke and this one was hard to find, and impossible to forget 2. Wedding Party Attire for the glamour, fun and modern vibe our best friends radiated all day 3. Favors, because we hand made them especially for every person, and had a guest book to match.
Where did you honeymoon? We decided to road trip further north into Alberta, through Banff, Yoho and Jasper National Parks. We finished our honeymoon with a road trip home, to southern California, stopping in U.S. National Parks, like Zion. All said and done, we drove 4,480 miles through 5 National Parks, 2 Countries, 2 Provinces and 6 States.