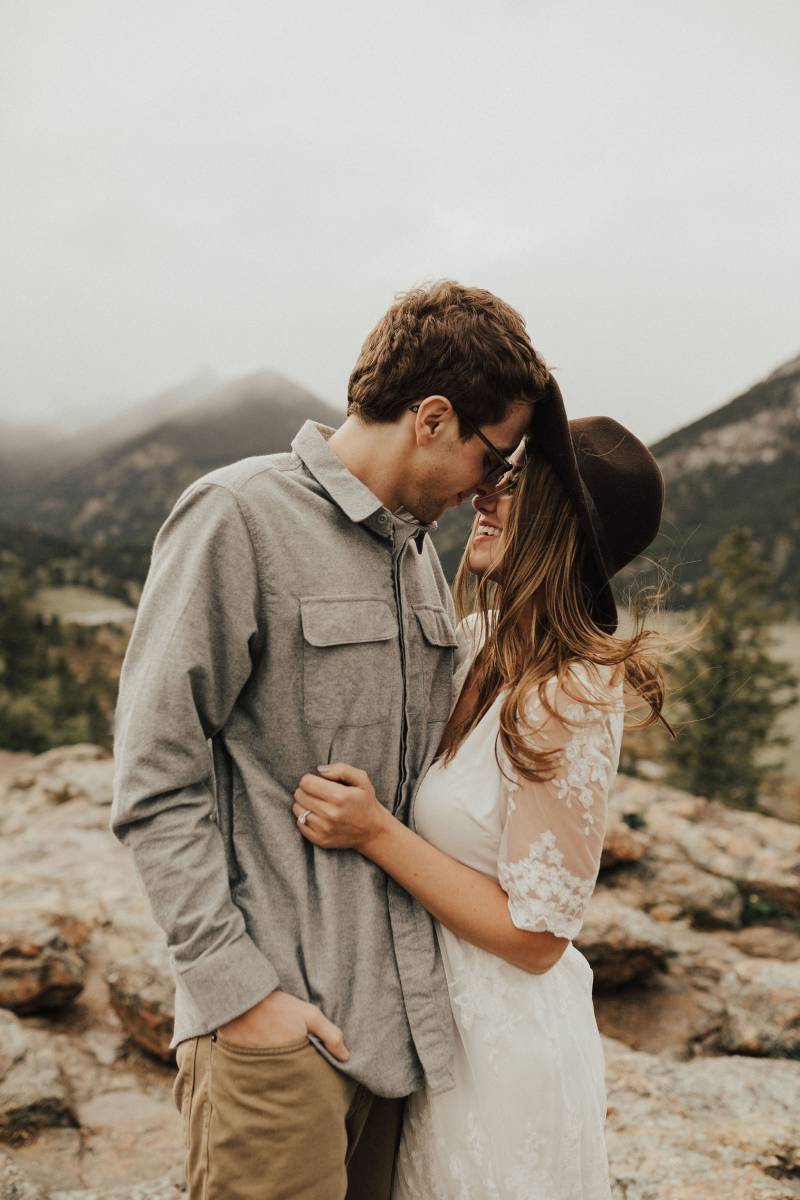 Love Story & Engagement Session
Kayla + Nick are engaged to be married this fall, and contacted me to shoot their engagements, bridals, and wedding! They are adventurers at heart, so wanted to incorporate that into their shoots since it's such a huge part of their lives. They were torn between eloping or having a huge wedding with all their close family + friends, so to get the best of both worlds they made the decision to have their engagements + bridals at epic locations!
They recently moved from Ohio to Colorado together, the place that would be their new home as a new married couple. They moved there only TWO weeks prior to me coming out to shoot their engagements, so having them done in the heart of Colorado was super important to them since it was their new home and the place they got engaged-- so they'd be exploring the majority of it for the first time with me!
Adventurous Engagements is something special that I offer (1-2 days of full adventuring), because I believe it's so important to develop a relationship with my bride + grooms and really get to know who they are. We made the best of the 36 hours we had together road tripping around Colorado on no sleep-- starting in the Rocky Mountain National Park where we experienced ALL seasons throughout the day. We then ended the night driving down to the tiniest town of Calhan, Colorado (pretty sure not many people know of this town, it's THAT tiny) where we spent the night in the one and only motel they had to catch the sunrise over the Paint Mines the next day. We laughed until we cried as we got stuck in the car doing donuts in the mud on the way back to the mines, felt like we were standing on another planet everywhere we went, and experienced some of the best that Colorado has to offer all for the first time.
Love these two with all my heart-- and can't wait for their bridals + wedding these next two months!
~ Traveling Wedding Photographer, Kylie Morgan