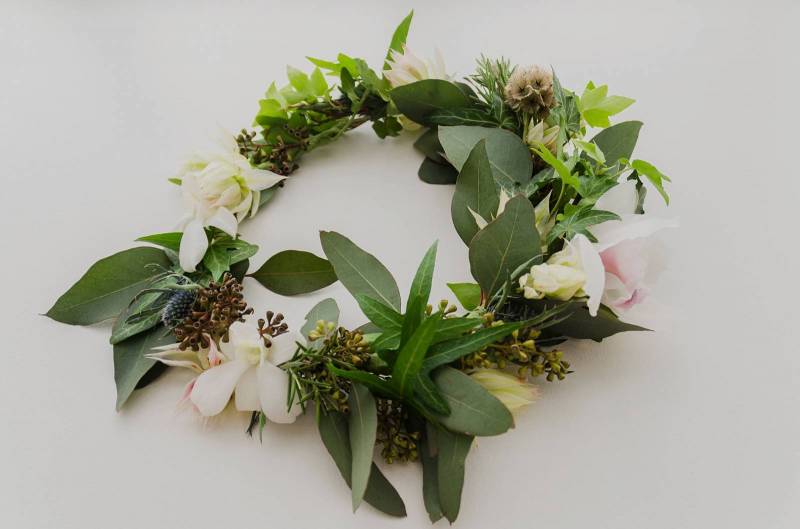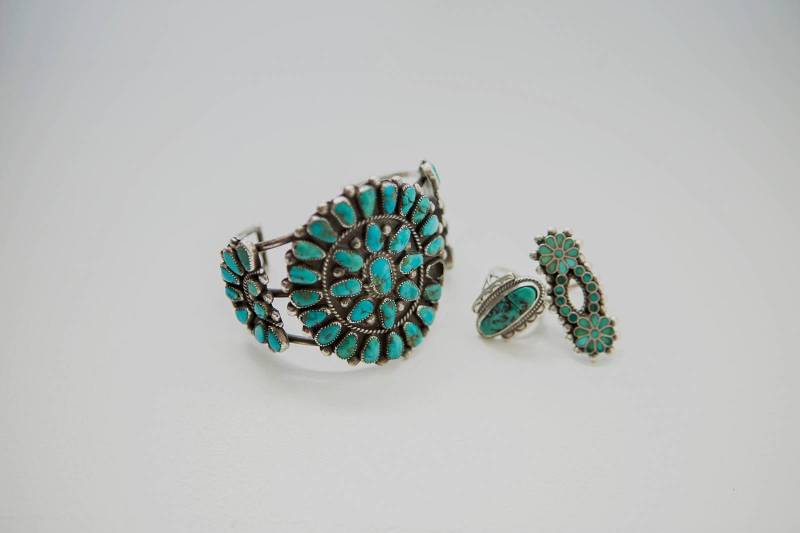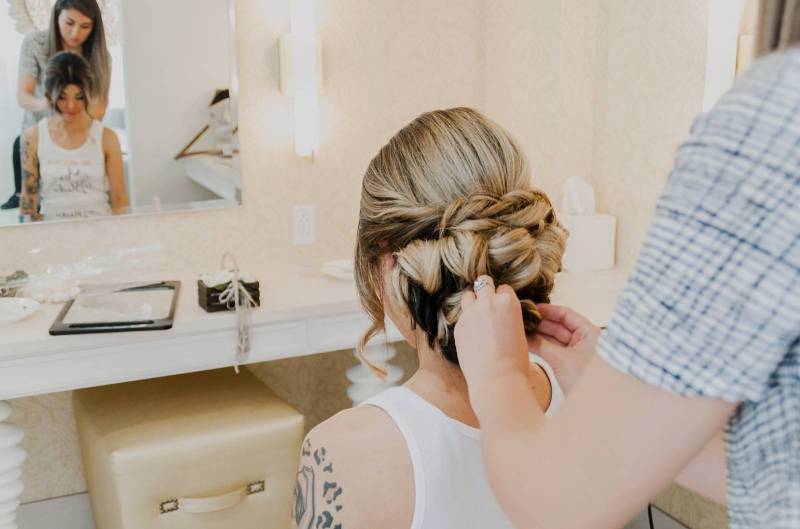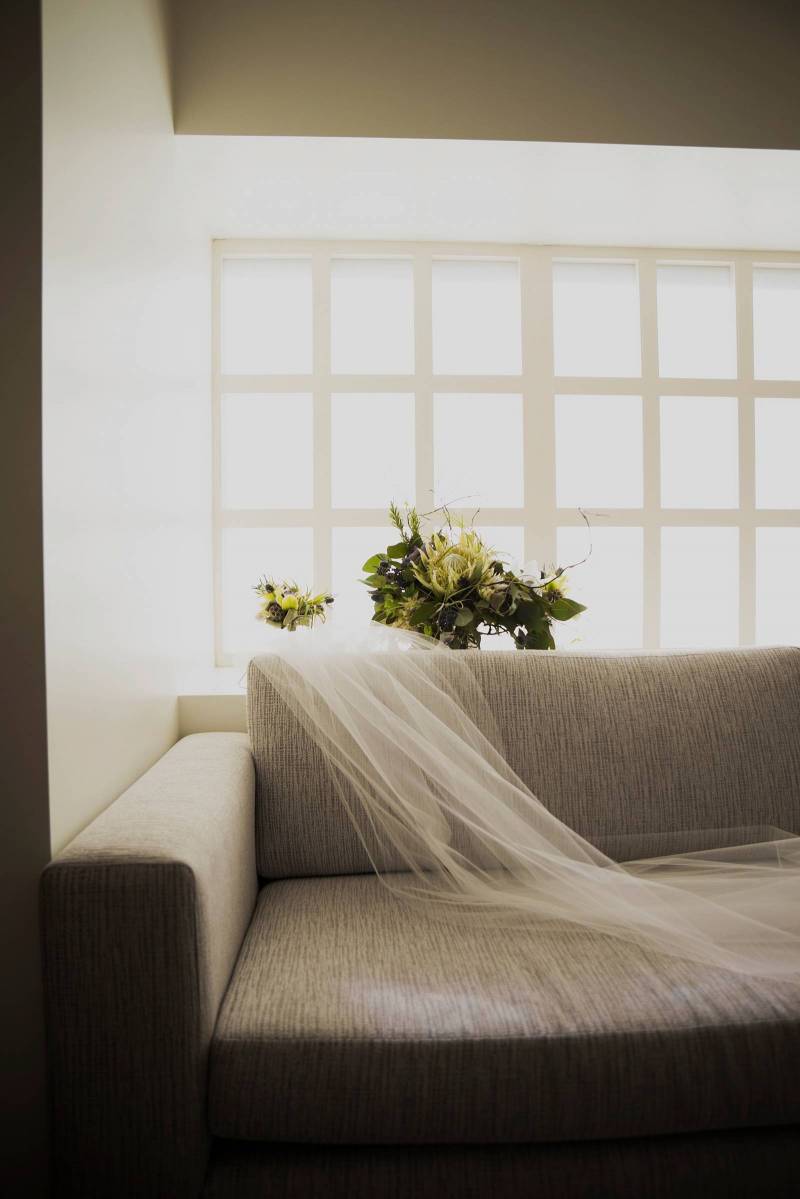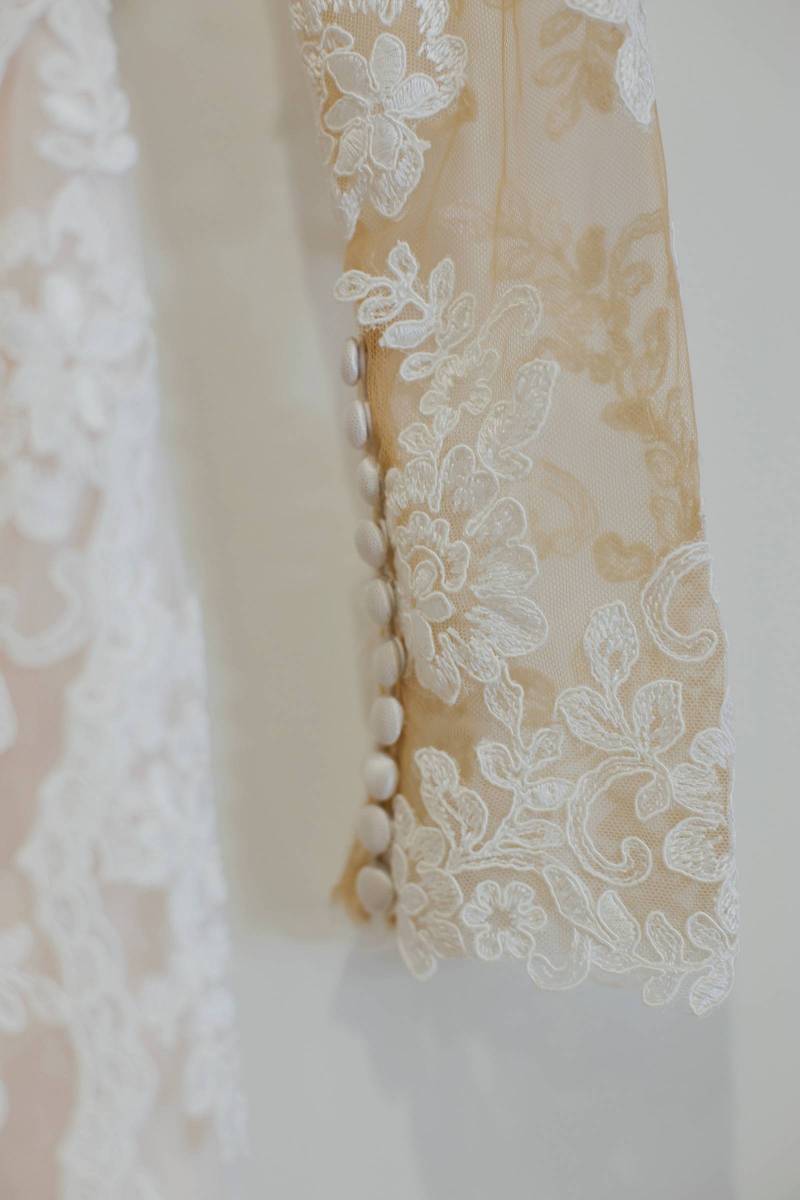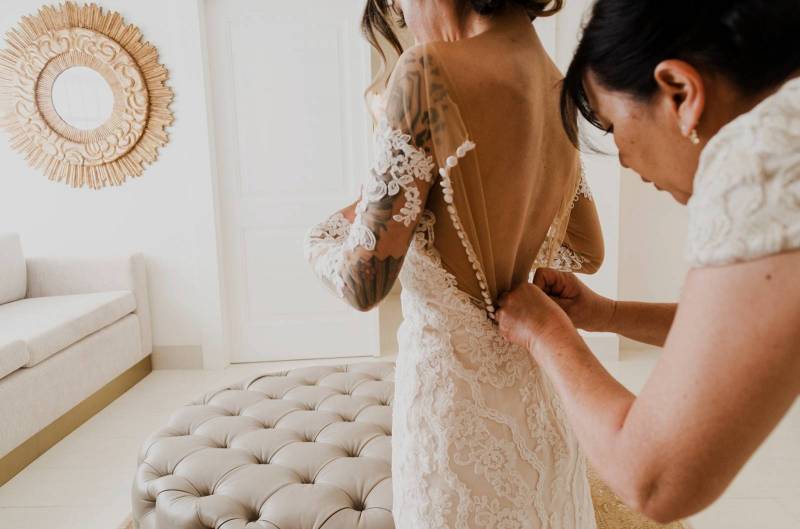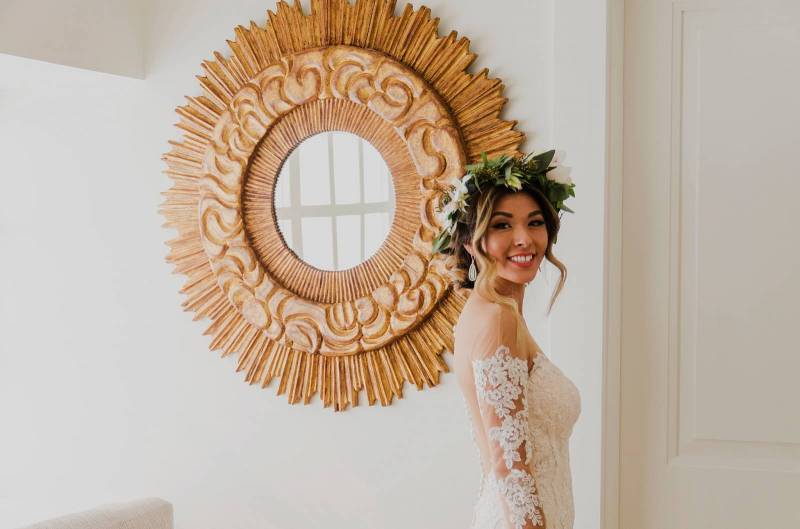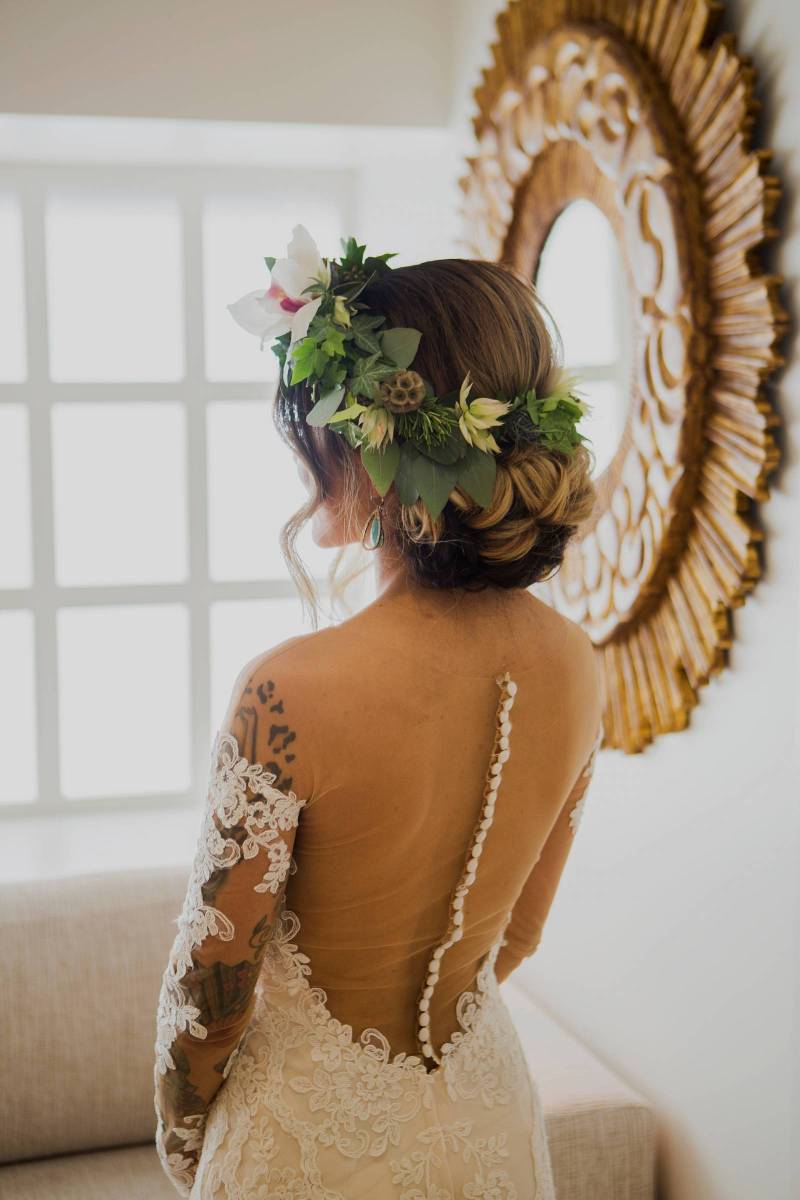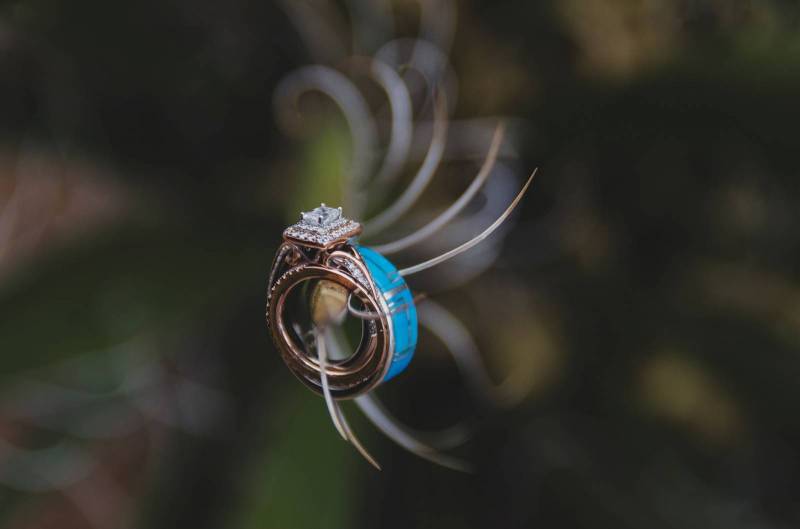 From the photographer, Kadi of Up In The Sycamore Photography: Jessica and Craig got married at the amazing Eldorado Hotel & Spa in Santa Fe, New Mexico on July 11th 2016. We ventured out around town for a few more couples pictures before the reception, as they did not want a first look. It was a small and intimate ceremony with only their closest friends and family. Craig is Native American, and they incorporated many amazing details into their ceremony that carry on the traditions of his tribe. He wore a Bald Eagle feather in his hat, passed down by many generations, and traditional turquoise jewelry. His mother braided his hair. His mother was dressed in traditional wedding attire, complete with moccasins. Their rings were kept in a special leather beaded pouch. Jessica's florist, Artichoke and Pomegranate, incorporated bits of nature into their indoor ceremony with succulents, willow branches, and lots of greenery. It was an elegant and gorgeous bohemian affair!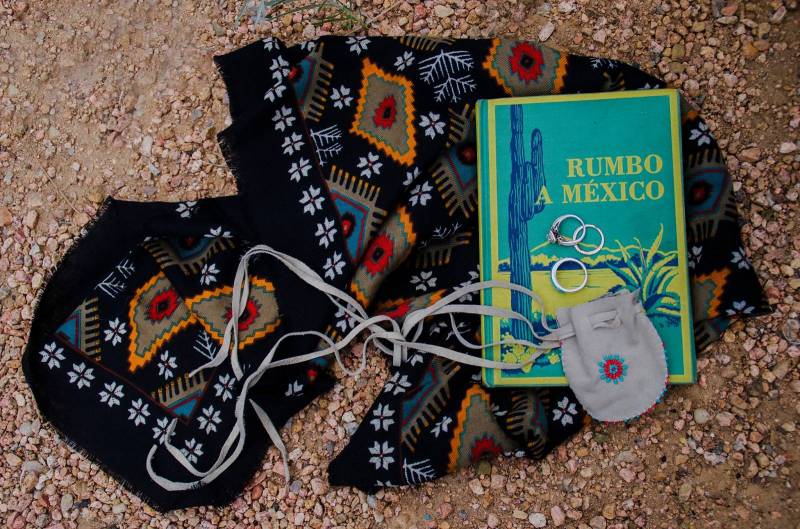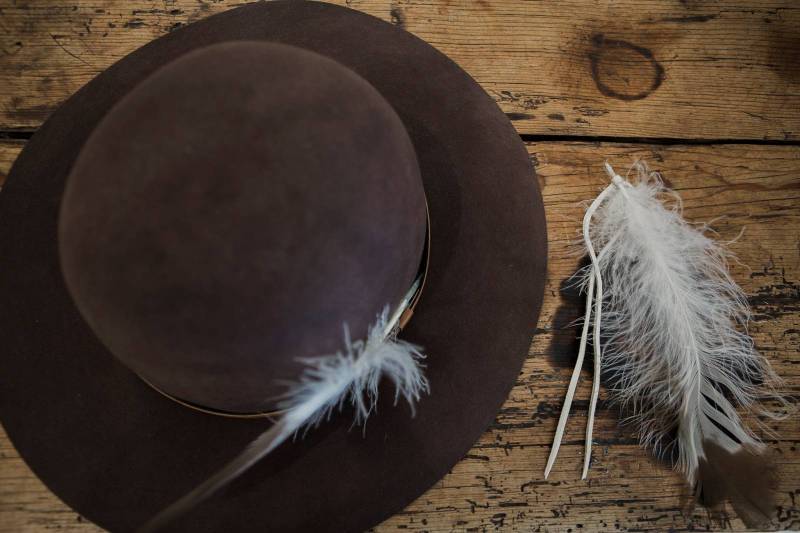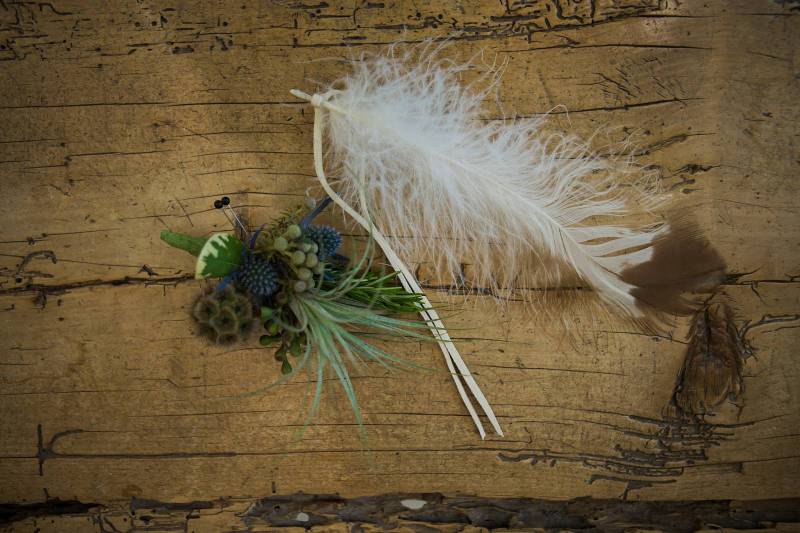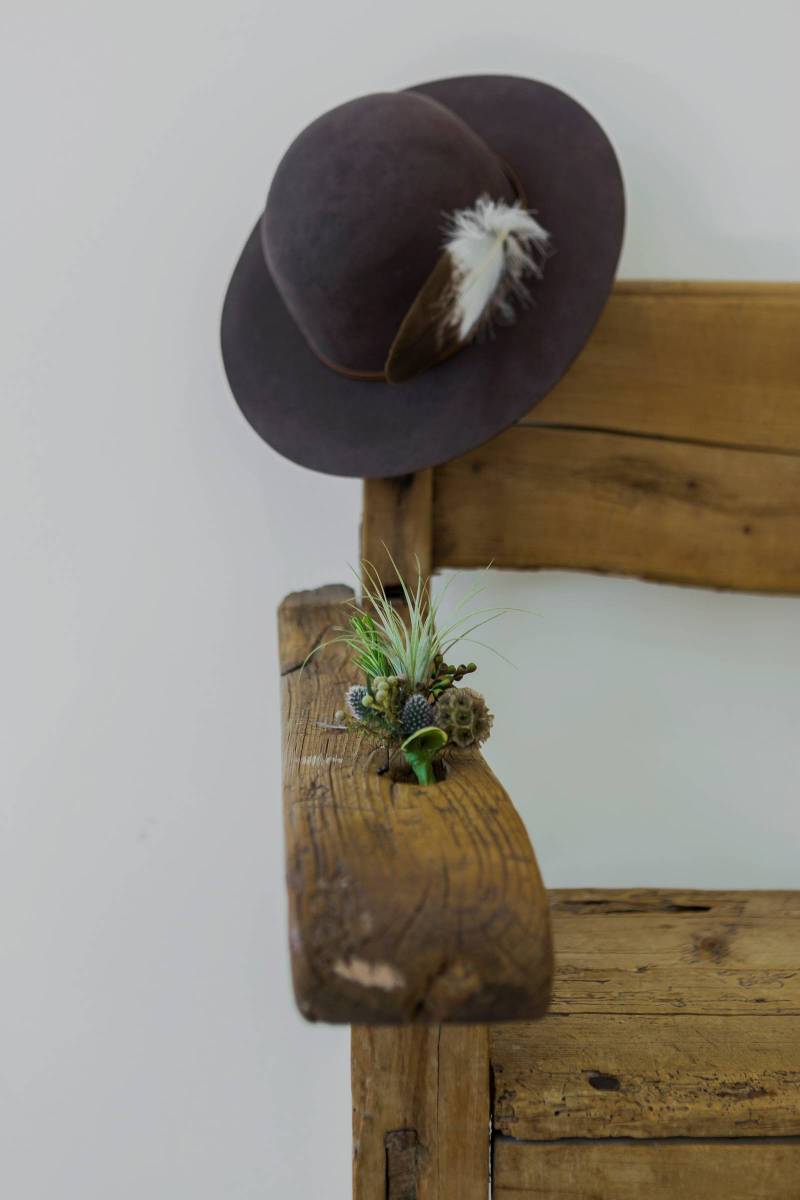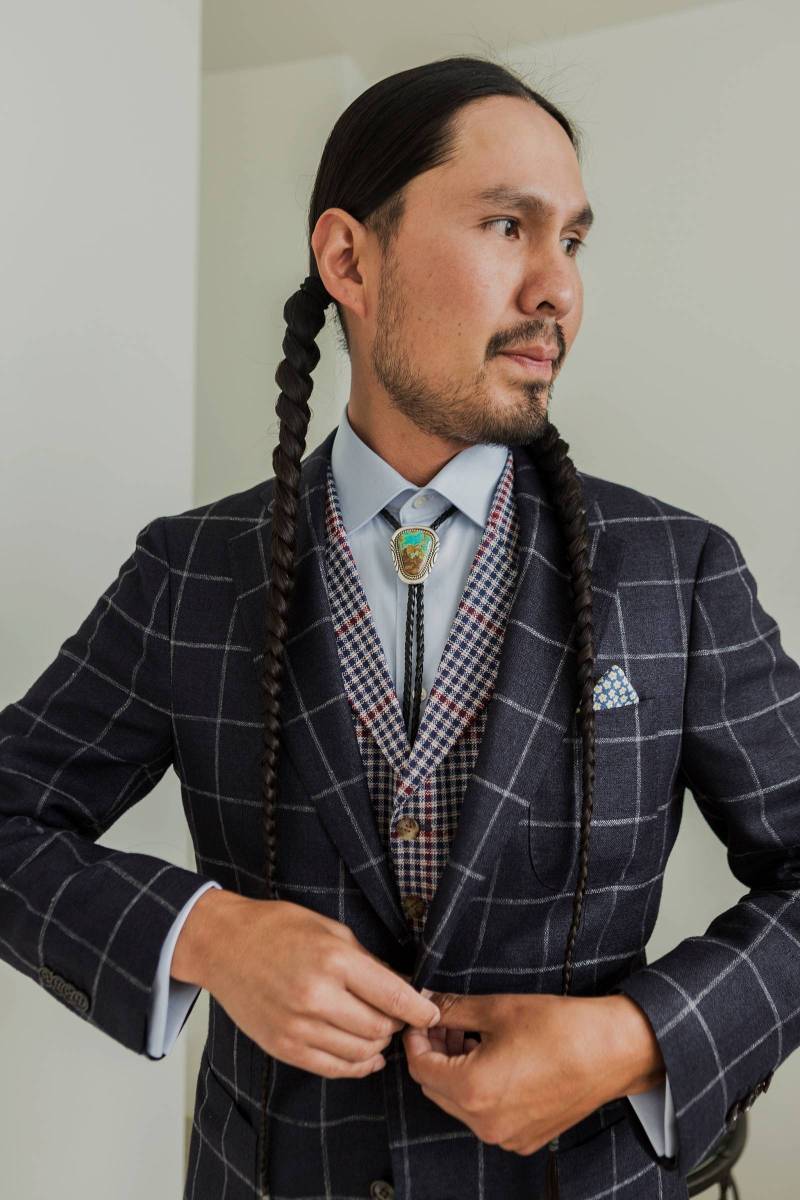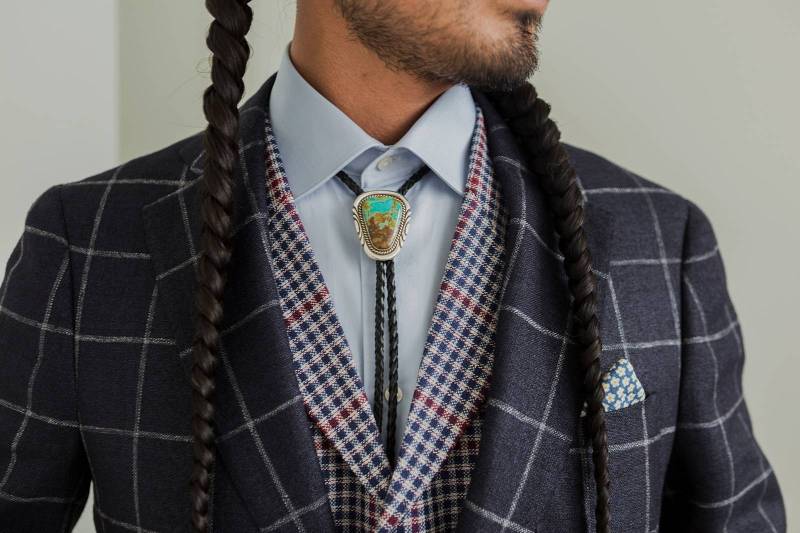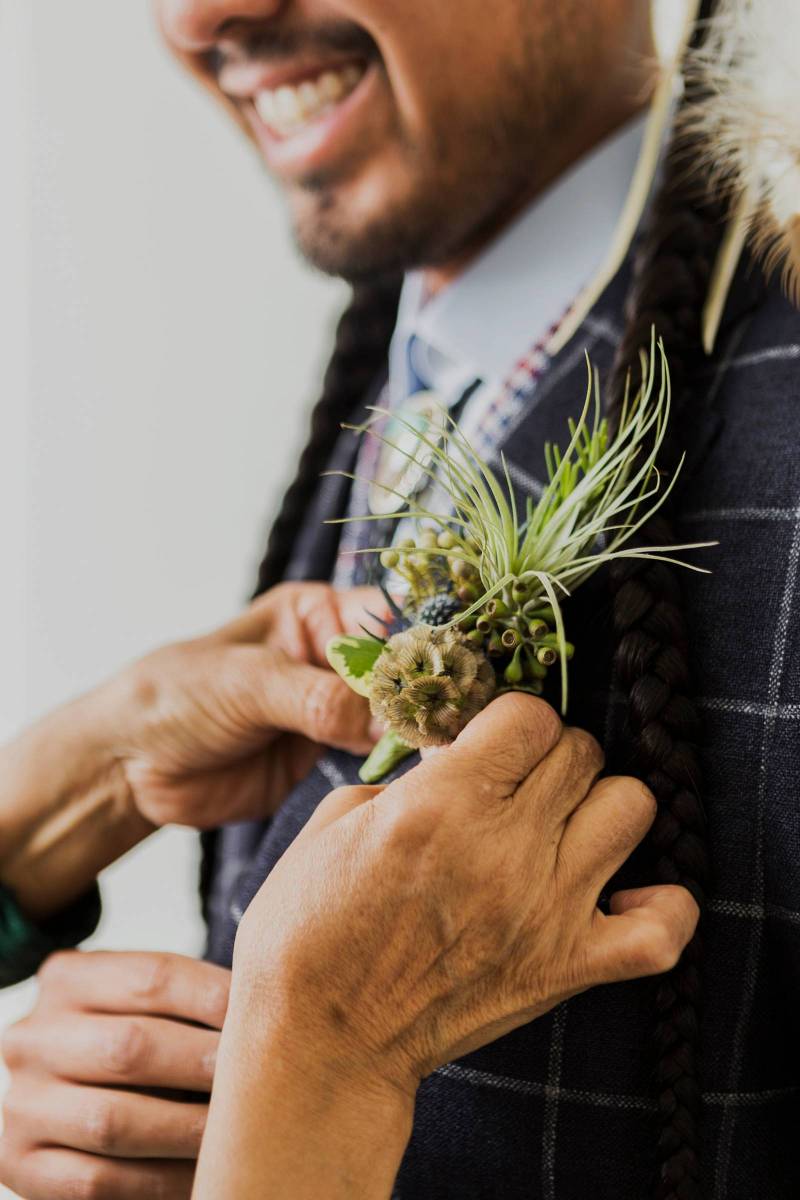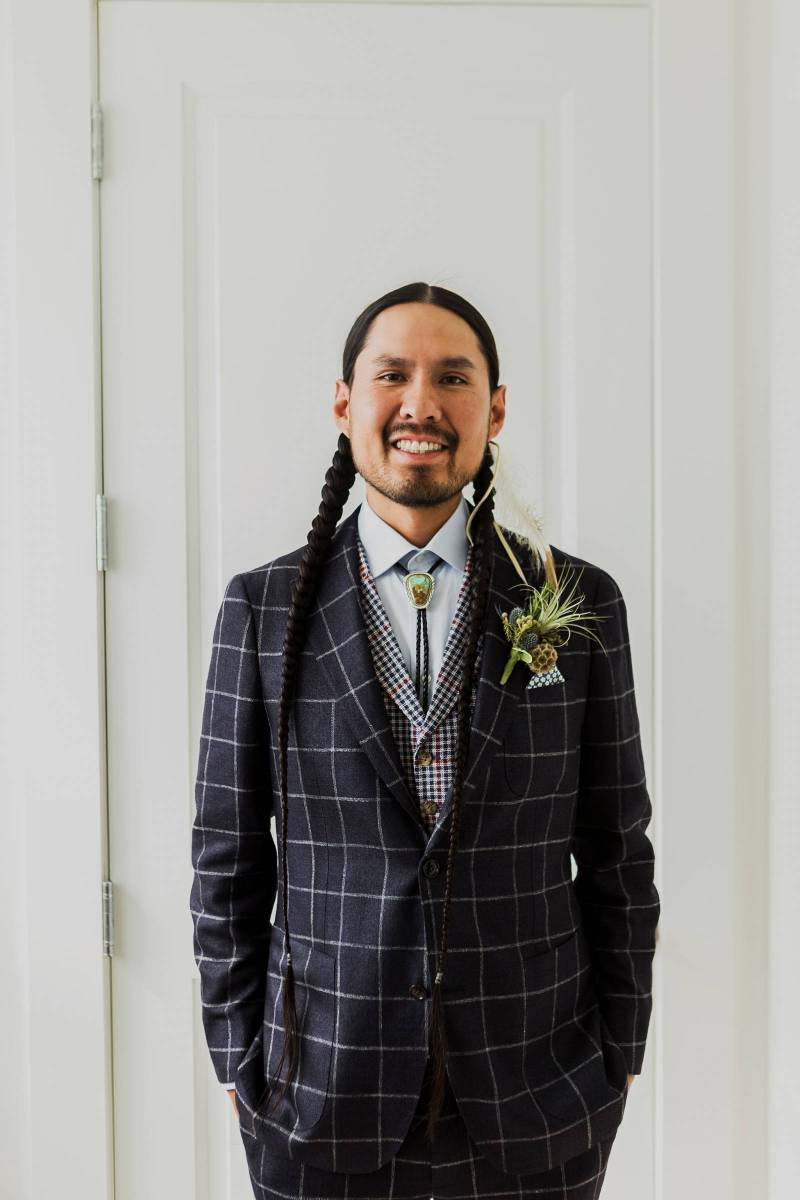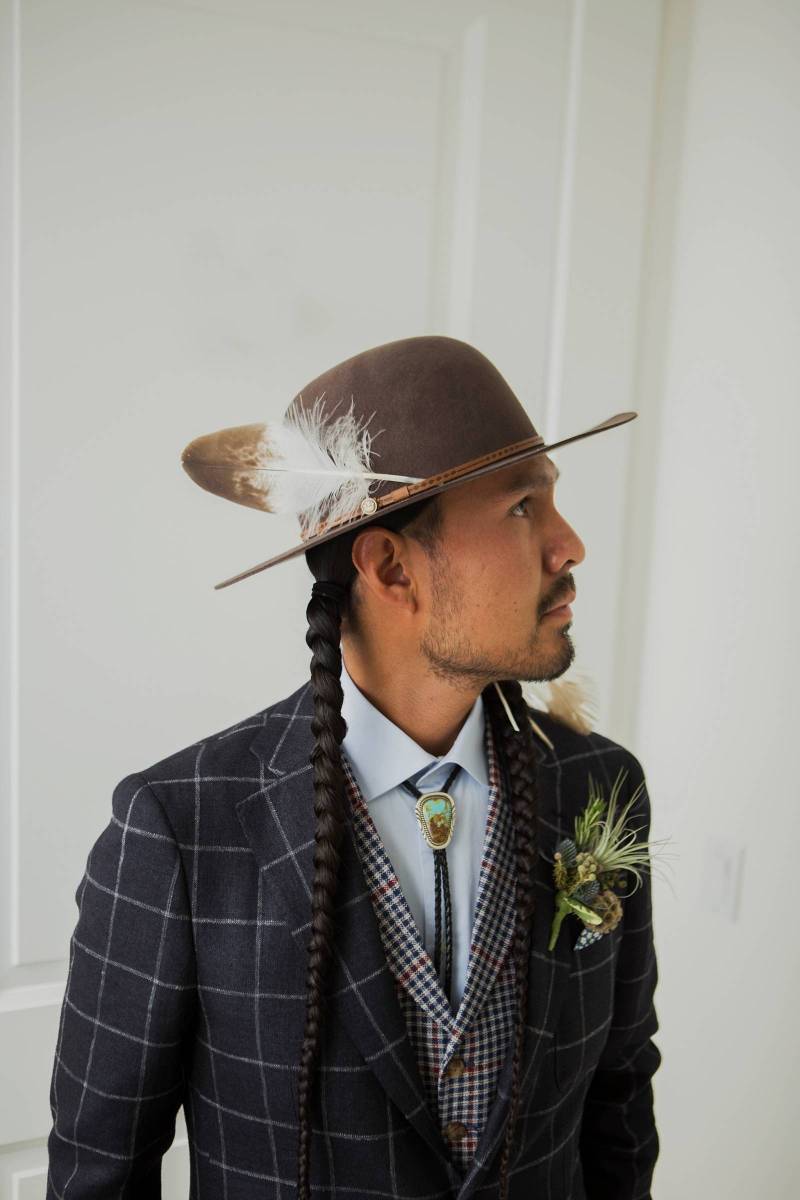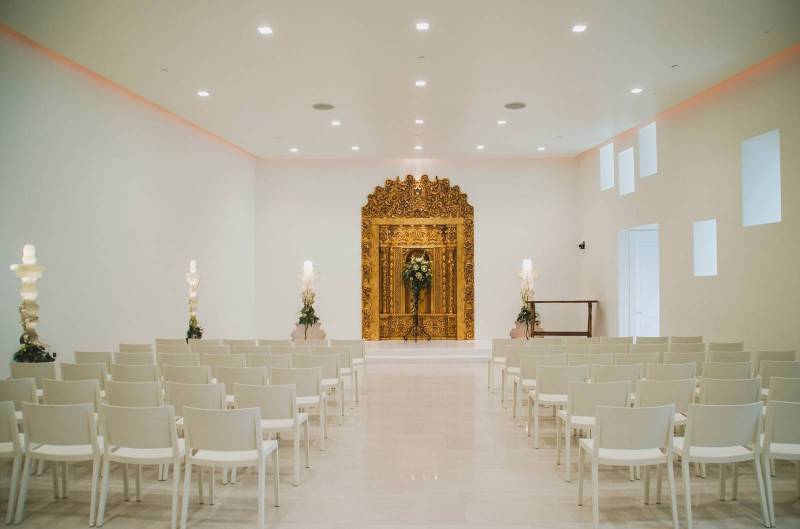 From the Bride, Jessica:
Our theme was: Summer Bohemian Romance.

Our goal was to have an intimate destination wedding in one of our favorite places, Santa Fe! We wanted an easygoing vibe and really wanted our family and friends to have fun and get to know each other. We wanted to tell our love story throughout the day and I'm happy to say we accomplished that! Everyone shared that they really felt the LOVE in the air!!
How we met:
I approached Craig! I just had to know more about him. I introduced myself and we chatted for a few minutes about where we worked and such, but never exchanged phone numbers. I was instantly infatuated! I was secretly hoping I'd see him again. A few days later to my surprise he came to my job (it was my day off though). He took my business card and contacted me. We went on our first date and now we are Mr. & Mrs. Blackie!
How we picked our photographer :
I have admired Kadi's work for a long time! We are friends and have even worked (I am a hairstylist) with each other on location doing weddings together. I always knew when my big day came, she is who I wanted to capture all those special moments. She is such a natural at what she does and her talent shines through in every photograph.
We had our engagement session with her first and although we thought it wasn't the best weather, as long as she was behind the camera we were going to be more than pleased. We had a blast at the shoot and felt so comfortable with her. As soon as we got in the car, Craig said to me, "we HAVE to have her shoot the wedding!" and I booked her that day. It was so nice to have her there, she is so caring and friendly with everyone, my family just loved her. She even saved the day with some last minute items from her purse! It was awesome! Kadi really knows her stuff. She is so efficient yet makes it so fun and relaxed. Her ninja moves make you kinda forget shes there! Her photos really make you stop, realize and appreciate all the love that is in each moment. She really, truly is amazing! We absolutely love our wedding pictures and have had so many compliments on them.