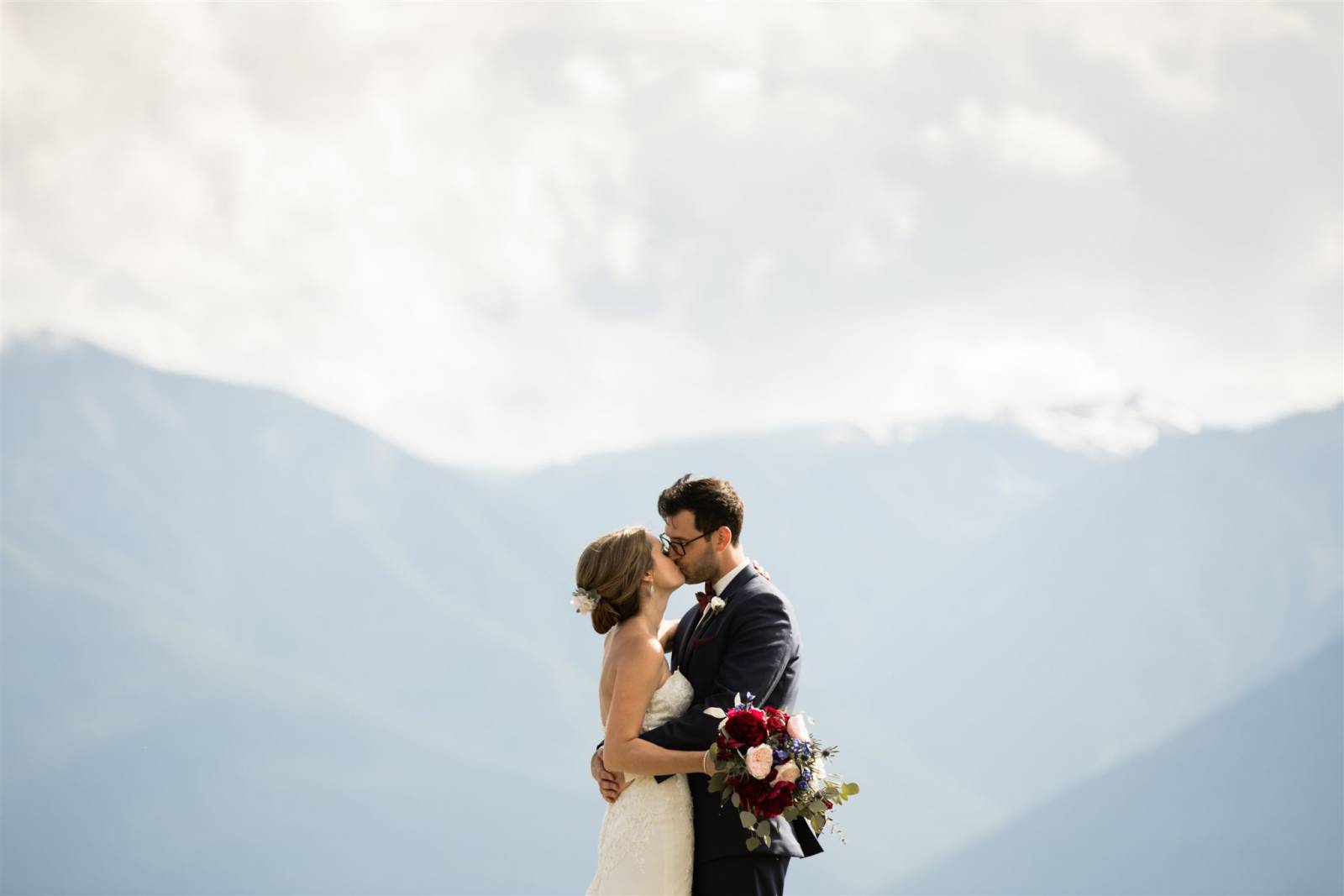 British Columbia Wedding
When the girls were getting ready we received a phone call that it was raining at Eagle Ranch Resort. Kendra was determined to have an outdoor ceremony so they delayed on putting the chairs out until the very last minute. When we arrived we could see the clouds drifting out over the valley and a brilliant blue sky replaced it. The timing couldn't have been more perfect for them. The ceremony continued while the sun shone and everyone celebrated afterward with cocktails on the deck of the clubhouse.
Kendra and Dan had transformed the space beautifully for their wedding. Their decor was thoughtfully chosen to compliment the mountain landscape including had stamped wooden place names and green foliage draped over every table. They even had homemade wine for all the guests to enjoy.
- The Bride, Kendra