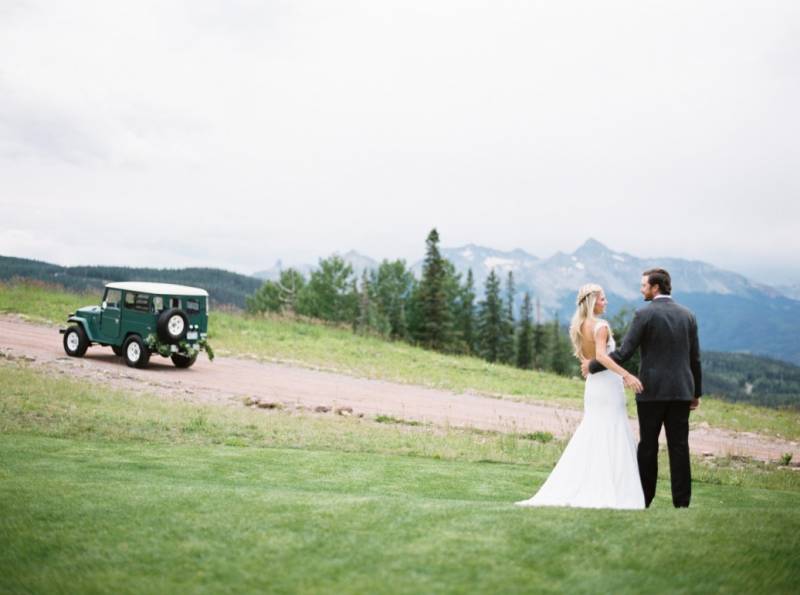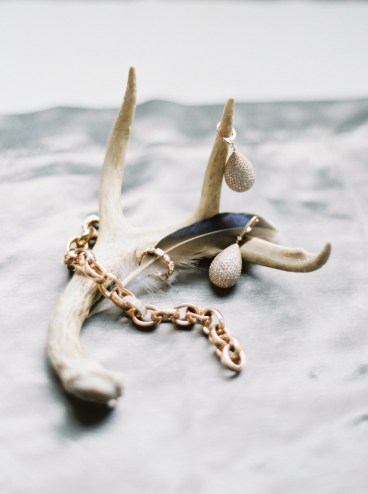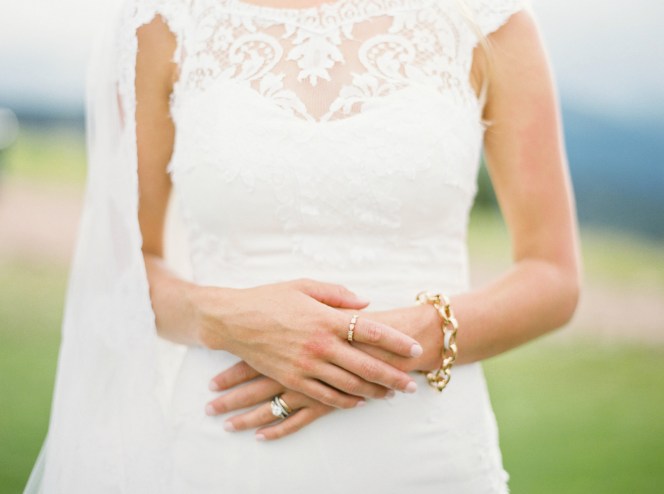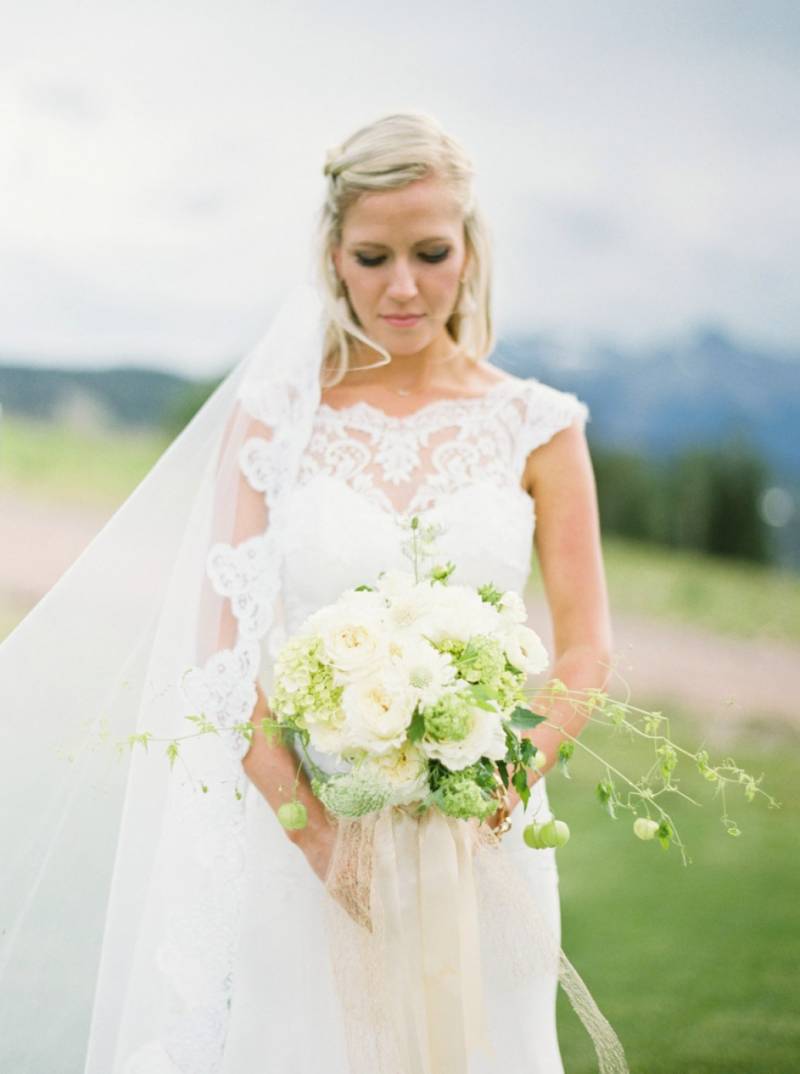 Inspiration
Inspired by the style of Ralph Lauren mixed with the Southwest Rockies, a parade of flower girls and ring bearer, and one awesome getaway car, this look is a timeless twist on mountain weddings at Telluride Ski Resort.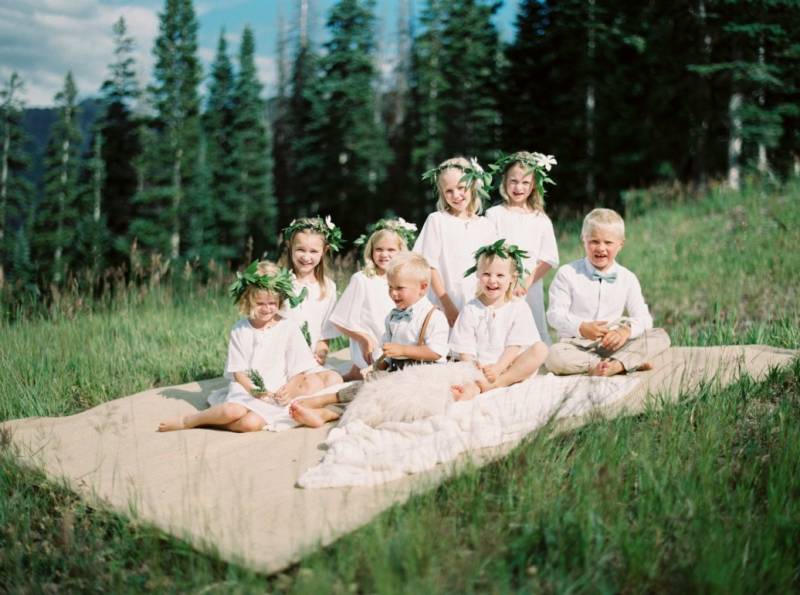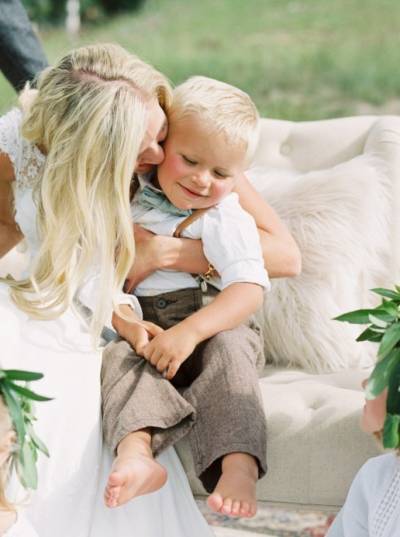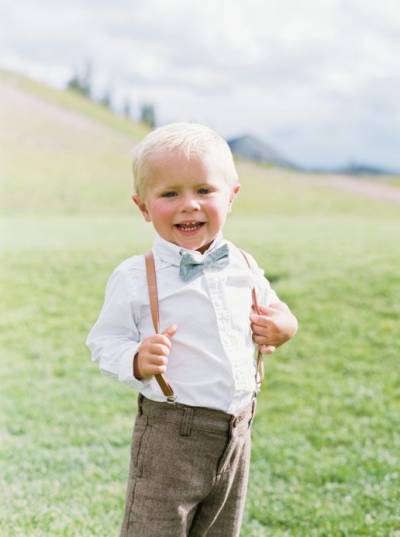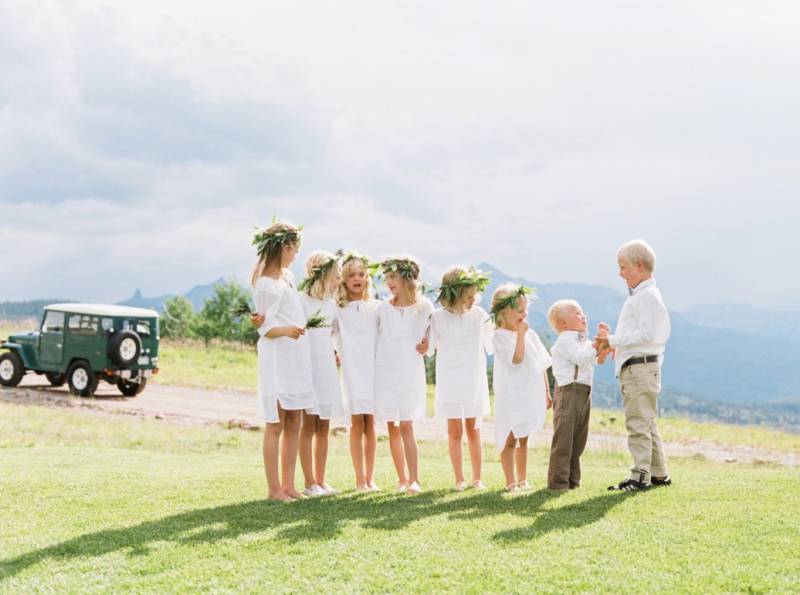 Lads and Ladies
With the backdrop of San Sophia, a bridal party of flower girls in linen-smocked dresses, and two handsome ring bearers buttoned up and bow tied, what's not to fall in love with? Incorporating little ones into your ceremony will create gorgeous photos and great memories of the cute things kids do.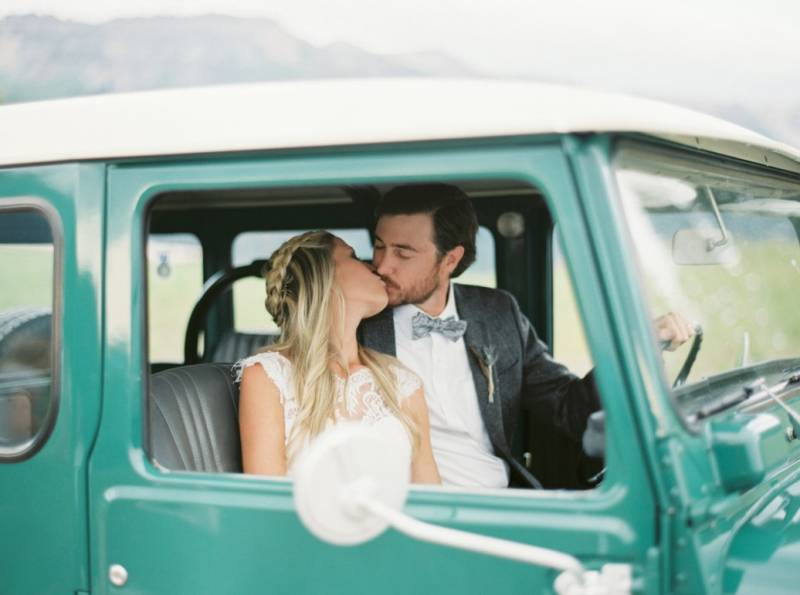 The Great Escape
A classic car, mountain style. Drive away in a vehicle that can handle some off-road terrain like this hunter green Toyota Land Cruiser. Embellished with some garland, this car is the perfect way to enjoy some Mr. and Mrs. time together, along with some stunning mountain views.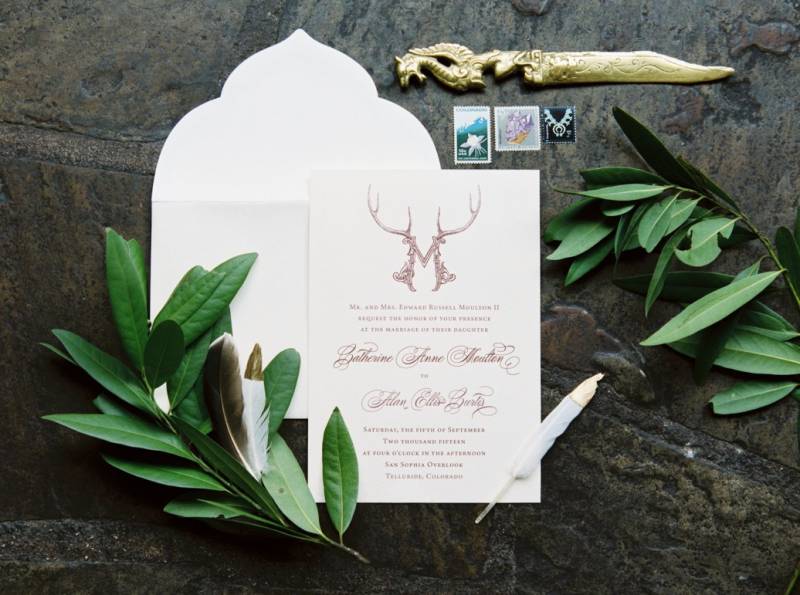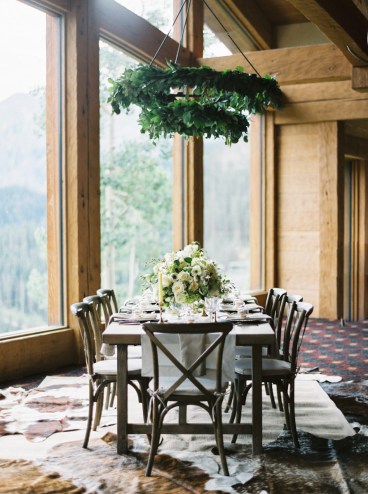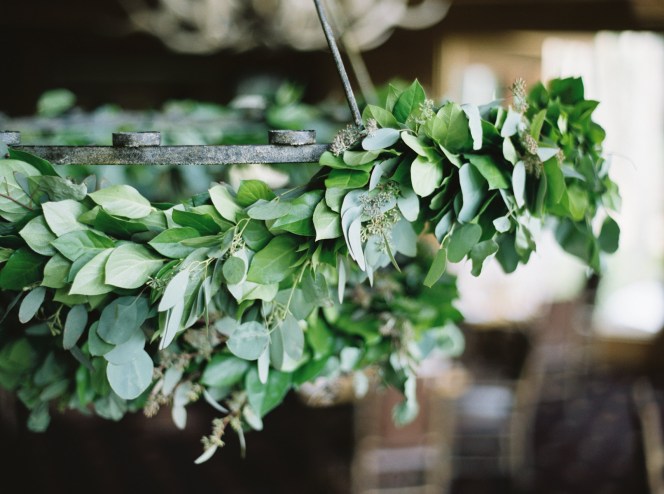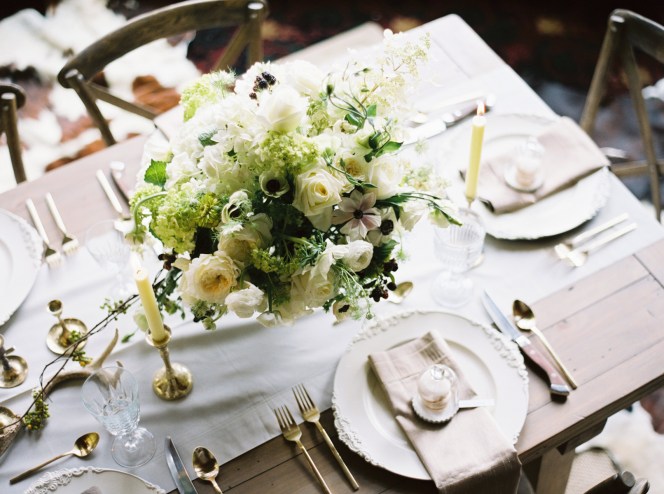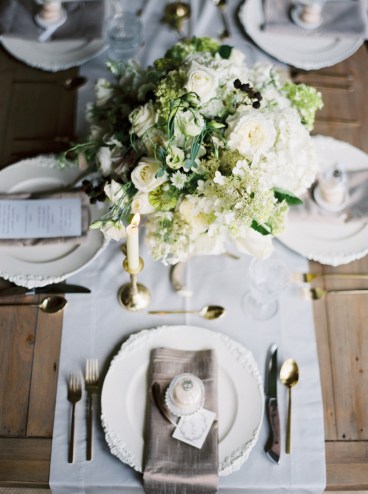 Divine Dining
Wow your guests with a tablescape overlooking Telluride and a table designed with Ralph Lauren elegance in mind. The garland chandelier anchors in the table as the focal point, and soft cream and ivory floral with pops of deep blackberry elevate the design to give a mountain luxe feel. Gold accents in the flatware and candles combined with dainty macarons at each place setting tie the look together.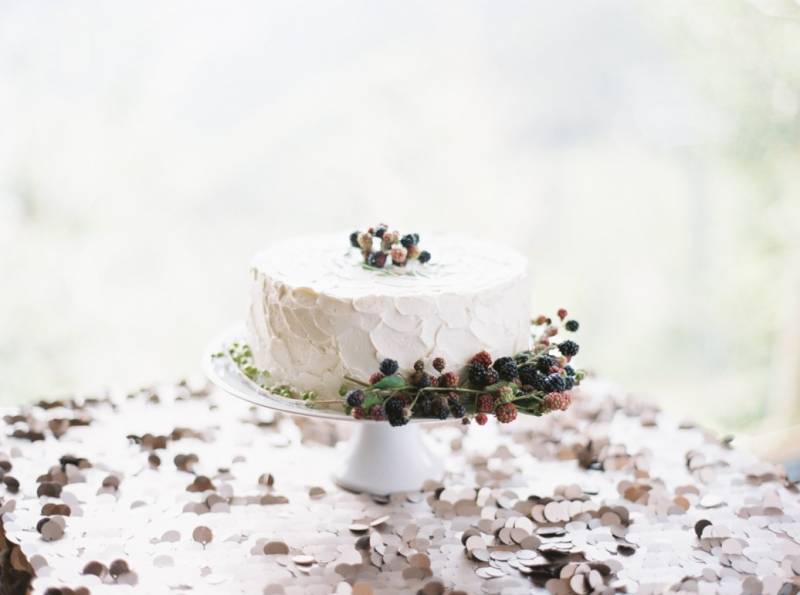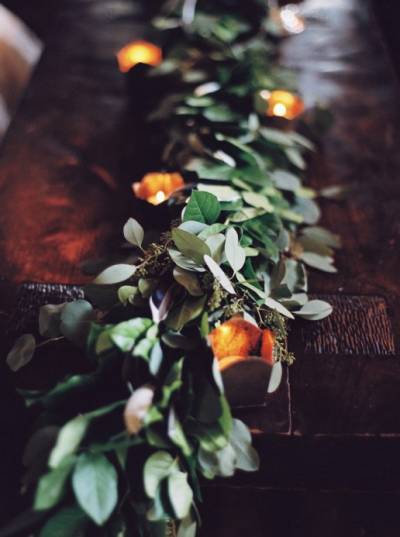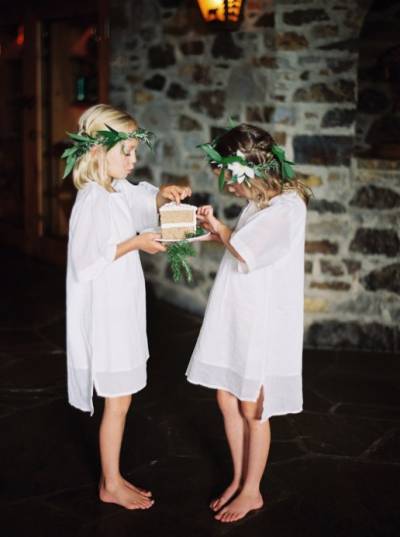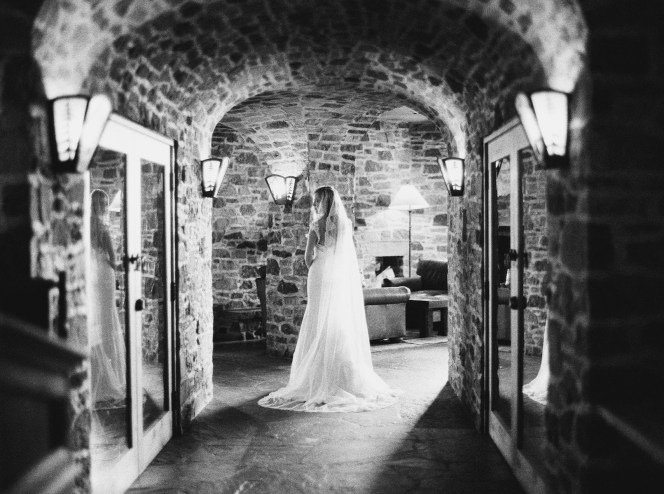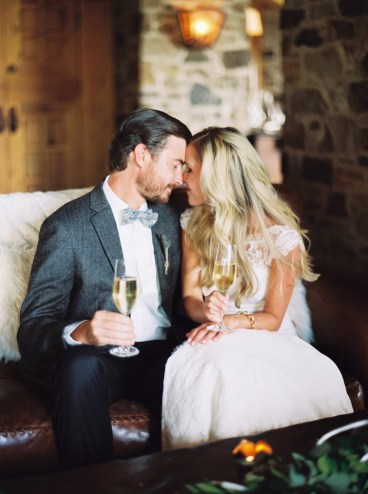 Champagne & Sweets
Understated and elegant. We adore this cake design by The Golden Crumb. Blackberries and bits of rosemary are used to add contrast to the textured buttercream cake.