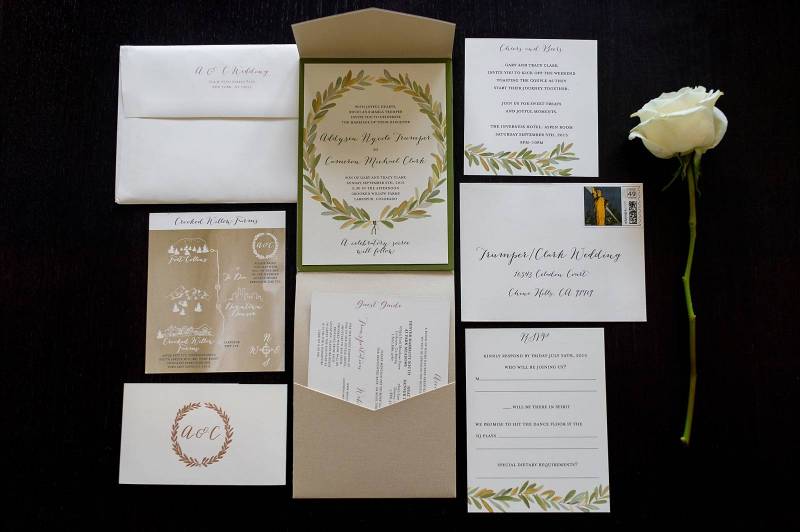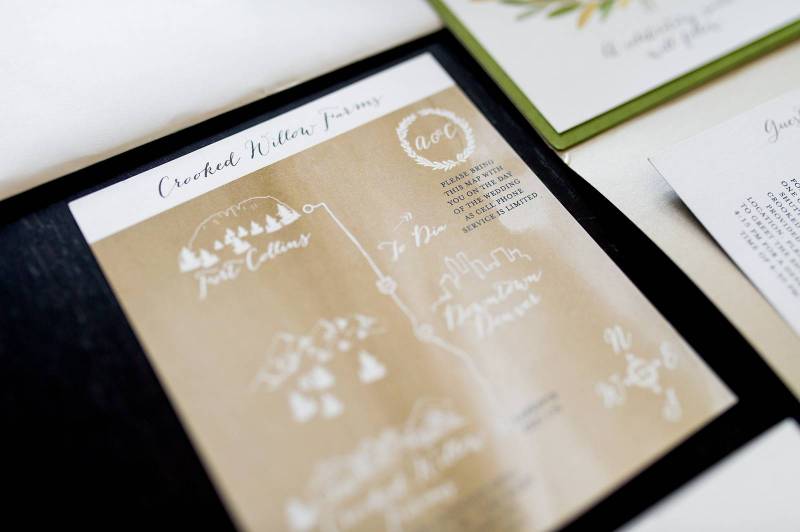 From the Photographer, Heidi of Chowen Photography: Addysen and Cameron's wedding was just magical. It was set in Colorado at Crooked Willow Farms, which is home to some exotic animals. They wanted it to be an elegant, Italian farmhouse wedding. The wedding had the most amazing details from the dove filled birdcages, to the table settings and the bride's dress change. It was all exquisite. The gorgeous ceremony was captivating with classic church pews and a dance performance. The outdoor cocktail reception had the all woman group Spinphony played gorgeous music and took place surrounded by the venues gardens. The evening ended with a reception that took place in a gorgeous large clear tent allowing guests to enjoy the beautiful Colorado skies while candle and twinkle lights softly accented the guests as they danced the night away.
From the Bride, Addysen: The main dress was a Reem Acra from Saks Fifth Avenue Evening Dress collection (not bridal). Cameron proposed on 1/6/14... I bought this dress on 1/19/14. I saw it in the back (when I was working for Saks) and I just knew. It was the end of the season, final sale. My mother and I had the same vision. Over the next year and a half, we cut the dress down to my size, changed the bodice construction and the color/ shape of the skirt. Valentina, my dress maker was a saint. We went on a journey with this dress as it had been in my life since the beginning of our engagement-- I knew it was the one early on (just like Cameron)!

Dress Two: The Second Act. Monique Lhuillier found at Bergdorf Goodman (again not bridal). I've always loved a one-shoulder and I fell for the bead work on this bodice. I felt like a swan plucked from Swan Lake in this dress. Since my gown was serious and dramatic, I wanted to spice it up a bit with this beauty. I made my debut with this costume change as I dashed through the crowd to dance with my dad to a gun's n roses song.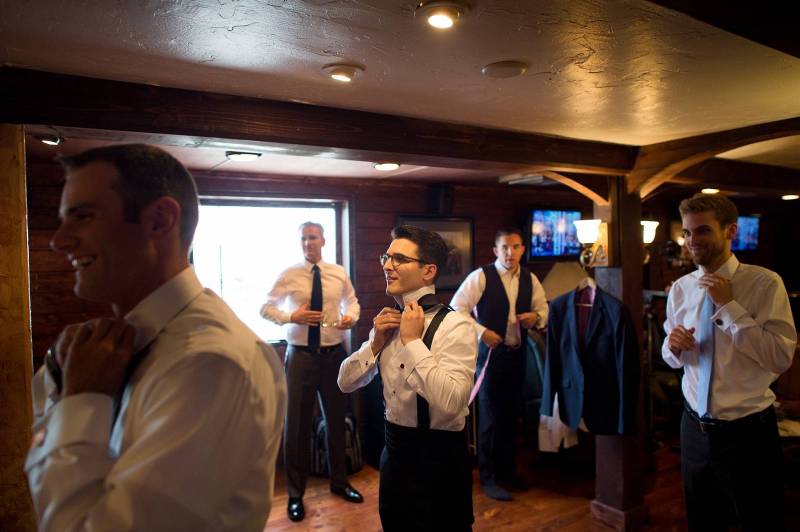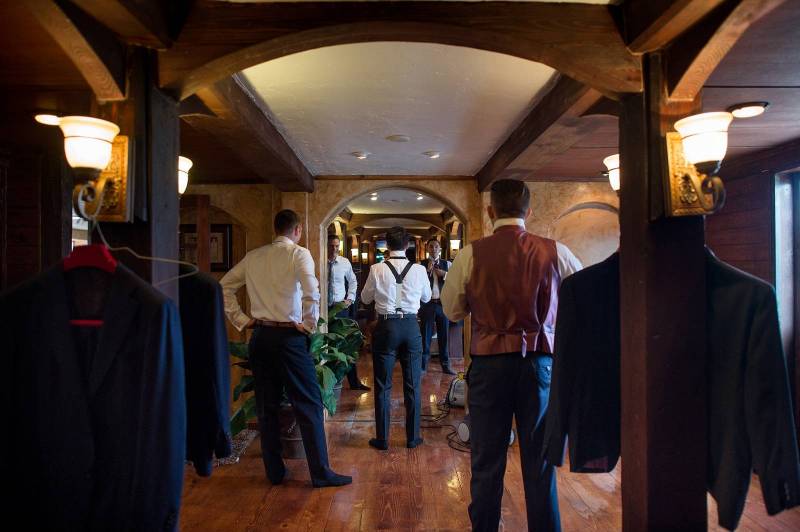 Addysen + Cameron's story: Eight years into their relationship, Cameron and Addysen celebrated their love, commitment to one another, and their family union with a wedding that reflected their deep bond and roots.
Cameron and Addysen met during their first week of classes at University of San Francisco. After four years of "collegiate" love, including a year abroad at Oxford and Université Paris-Sorbonne, the couple headed east to continue their journey.

Fast forward four years after college graduation, Cameron recently graduated with a JD and a LLM in securities and financial regulation from Georgetown University Law Center and now works at a New York/ Washington DC firm. Addysen manages the Céline business at Bergdorf Goodman in NYC for Leathergoods, RTW, and Shoes. They dwell on the Upper West Side with their Standard Poodle, Vida.

Cameron grew up in Sacramento, California with his parents, Tracy and Gary and younger sister Caitlin. Naturally, with both of his parents as accountants, he majored in English and exploited his own sense of inquisitive learning. His close knit Italian, Maltese and Irish family are a treasured factor of Cameron's heritage. His passion for competition is on full display Saturday and Sunday mornings when Arsenal Premier League is on television.

Addysen hails from Fort Collins, Colorado, growing up with her younger brother Pierce and parents Rocci and Marla. Her flair for the "dramatics" in theatre stems from her mom and her hesitancy to visit the doctor comes from growing up with an Orthopedic Surgeon father where "you're fine" is a Trumper motto. In between her morning and evening walks in Central Park with Vida, Addysen balances both work in the fashion industry and leadership responsibilities at The New York Junior League. She gets in a SoulCycle class on a regular basis to sweat it out.

The couple's union celebration was ripe with details indicting their passion for life and for each other.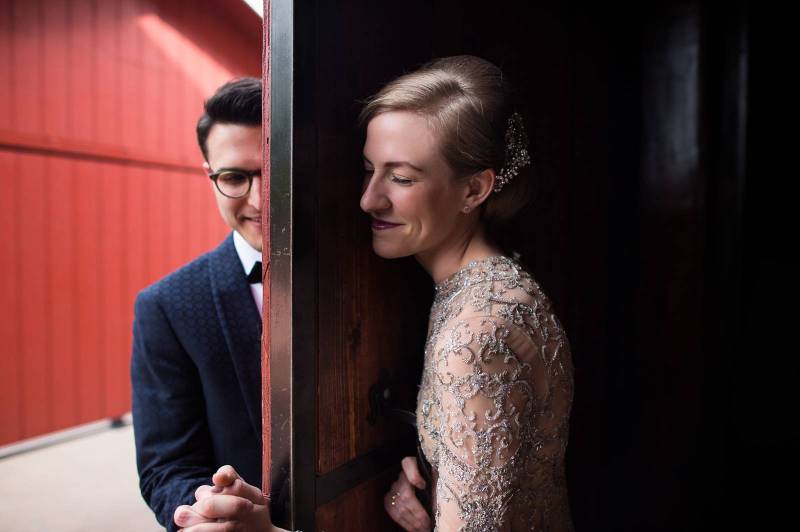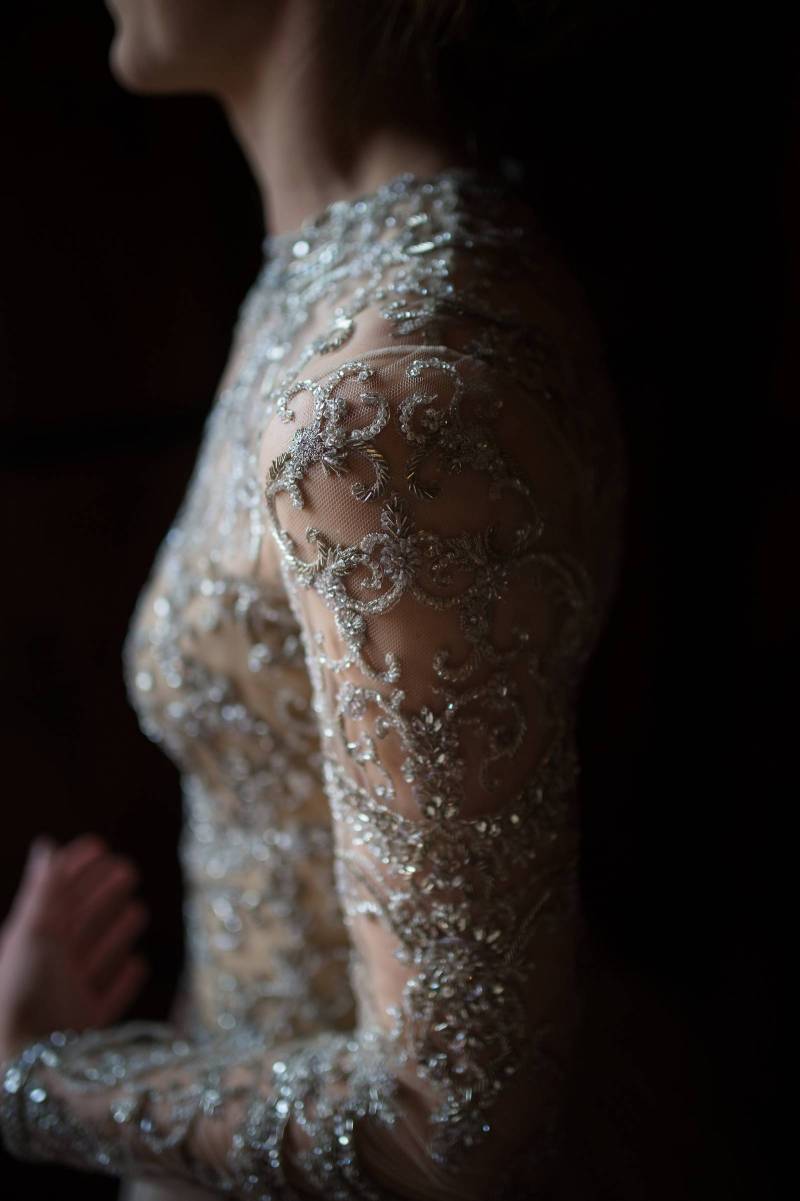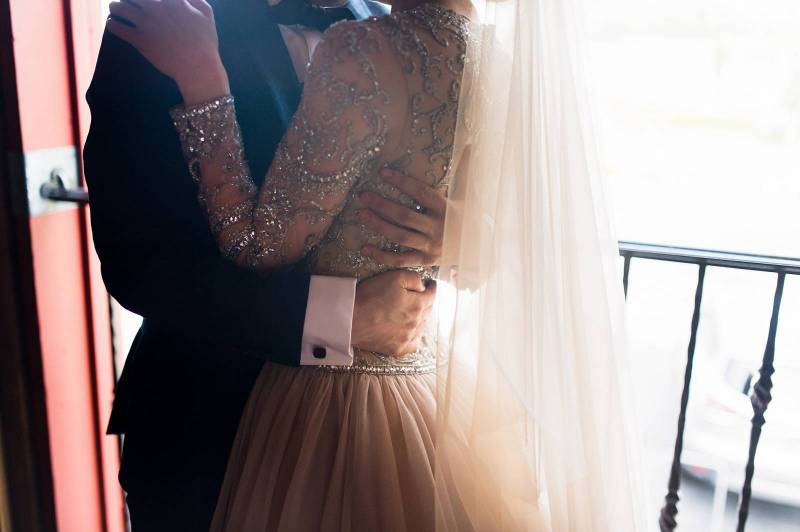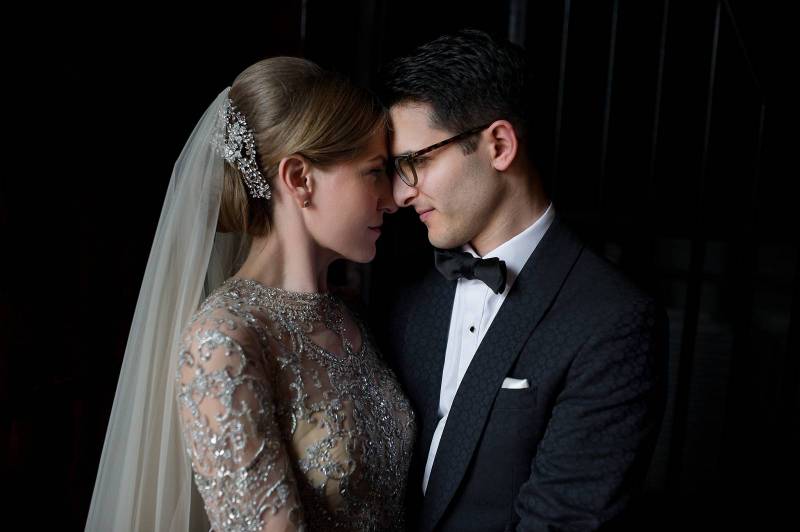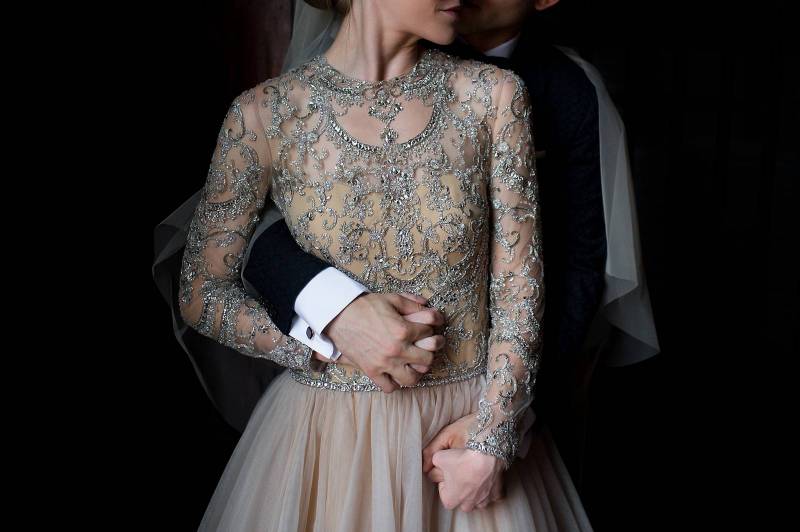 It all started with a promise- Cameron designed my engagement ring with a designer using my Mama's first diamond from my dad (from her engagement ring). Cameron chose rose gold with subtle texture to live on his left hand as well.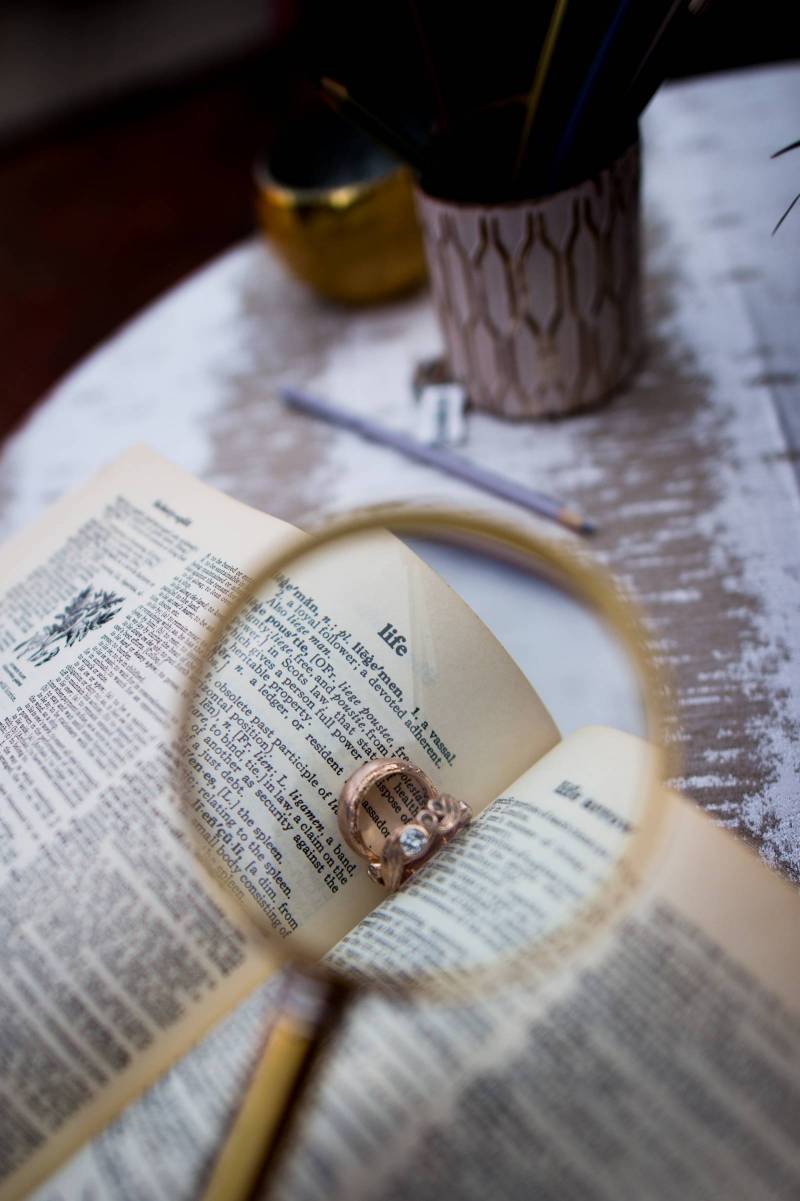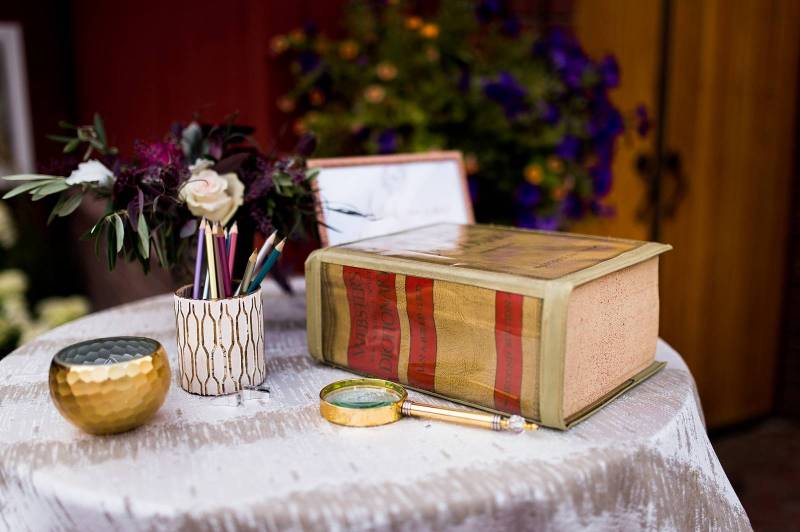 The guest book: We used an old dictionary (found it on ebay) and had our guests find a word that represented their message to Cameron and myself. They paper clipped their page, circled their word, and wrote us a message on that page.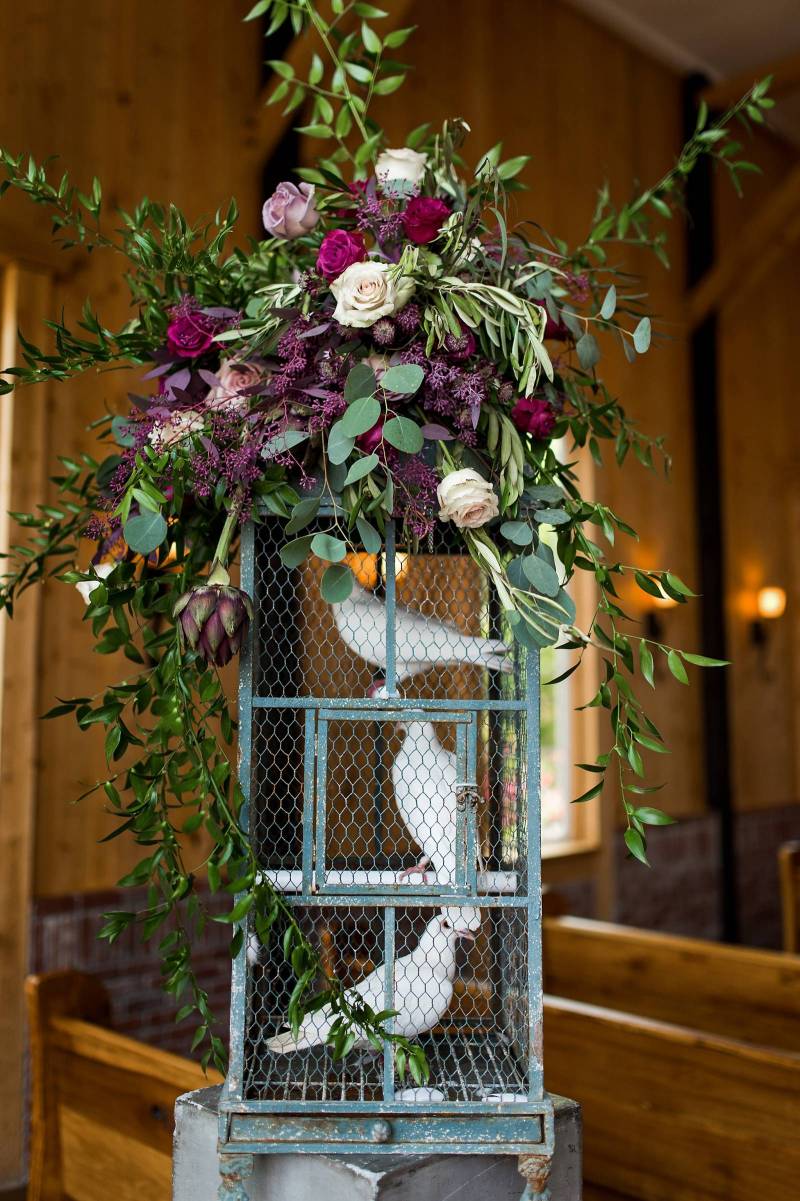 The doves in cages: I cannot really remember what prompted the decision to include doves at the entrance of the hall we married in. We knew we wanted to include these beautiful large birdcages that my mom found at an antique event in Texas (they come from France). One of us must have just said, "we need doves for the birdcages" like it was so obvious. Dana Dunphy calmly wrote that down and a week later she confirmed that we found a "dove guy." How Bare Root Flora adorned the cage with her beautiful arrangement like it had been growing there for years was a smooth move.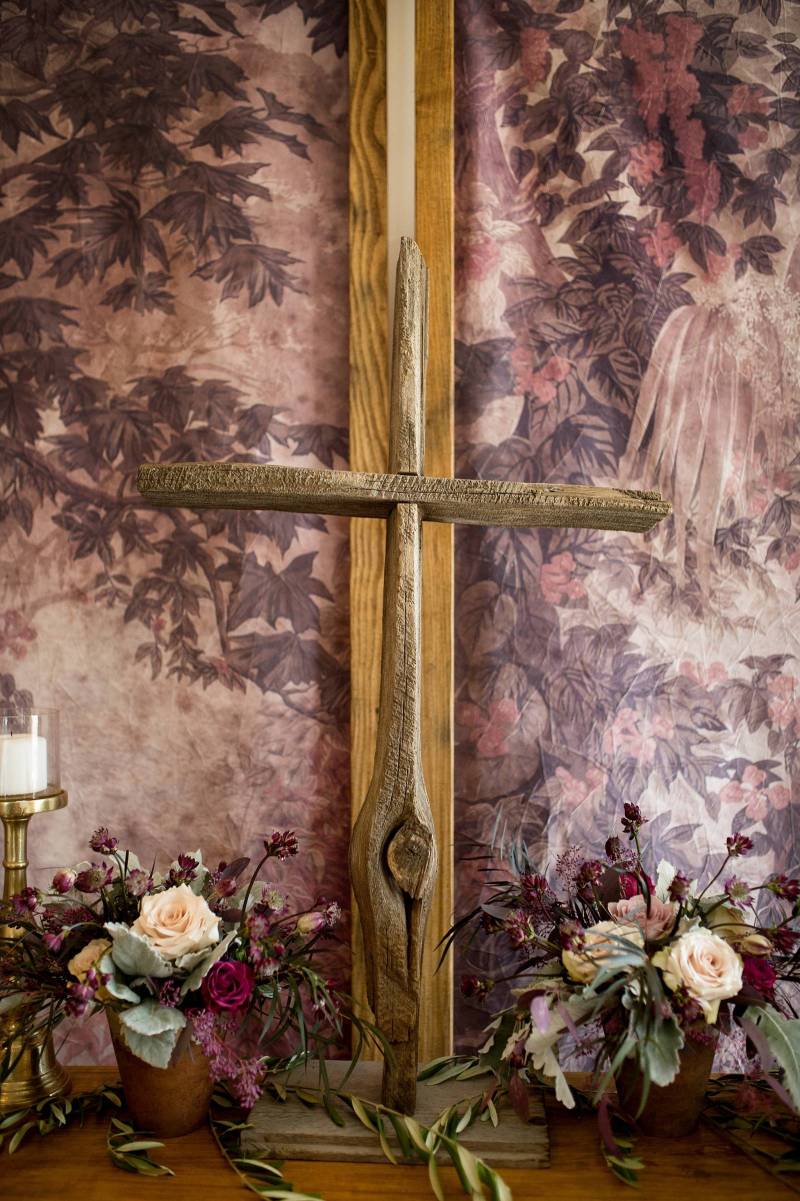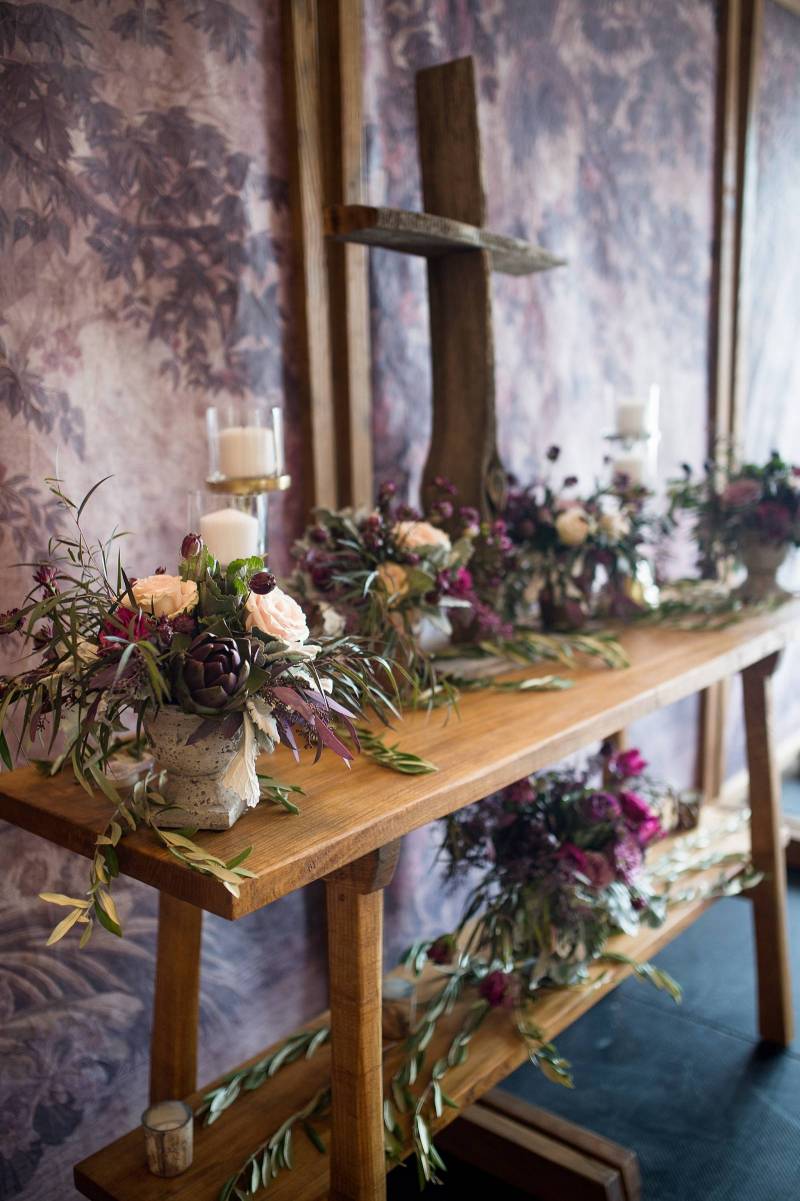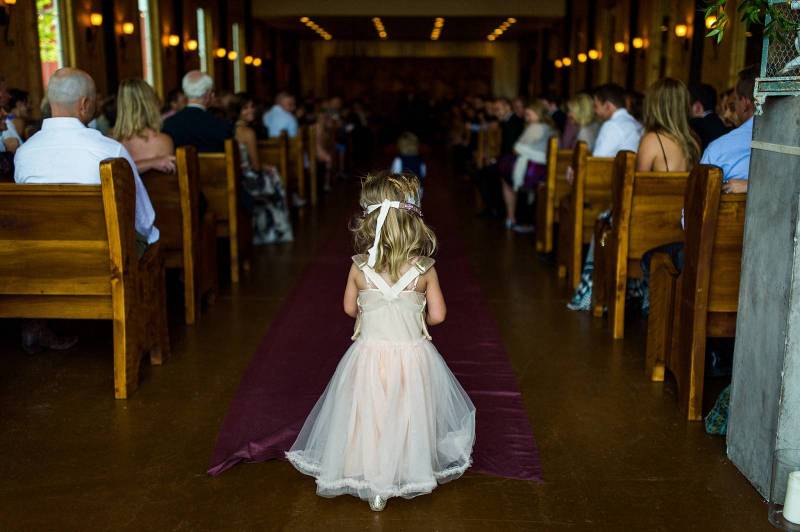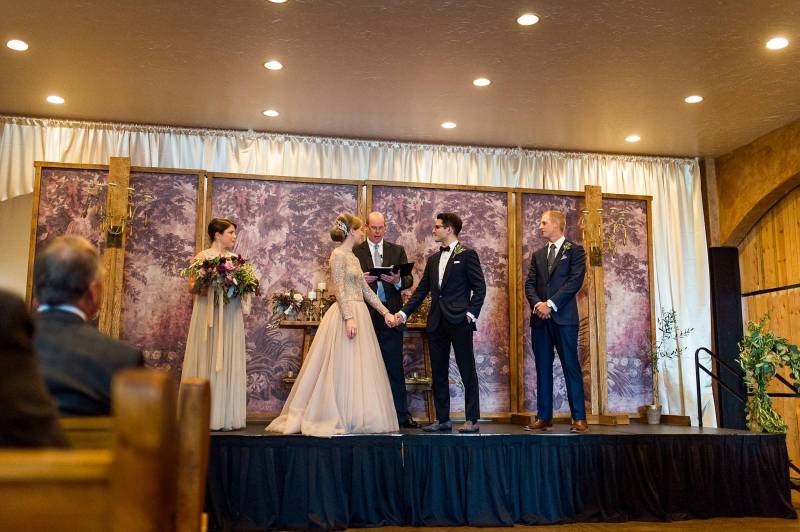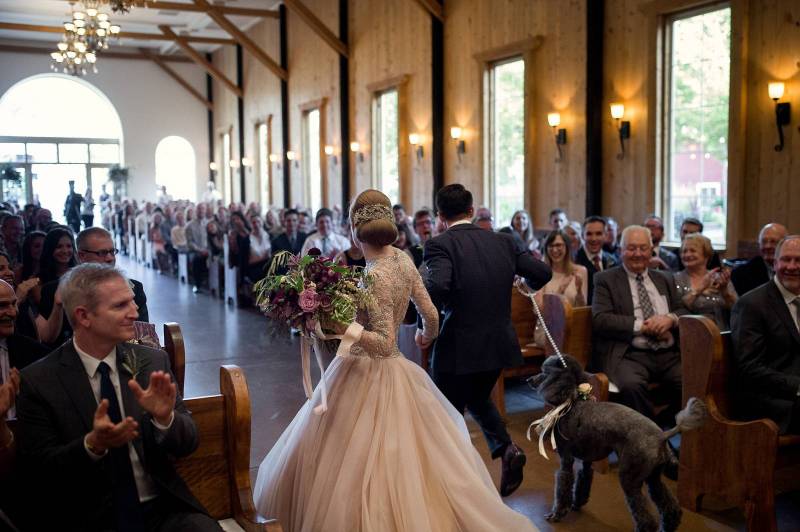 The ceremony room: The "I Do" room. We wanted this room to look and feel like an old Italian church. Simple. Romantic. Whimsical. We brought in pews and benches and constructed the alter in the front. My Uncle Matt made the cross from fence post wood found at my great grandmas farm. We had the alter constructed and is now living in our apartment in NYC. The back drop panels, which we also used at the soirée, were found by my mother as rolled up canvas paper that we mounted to the stands.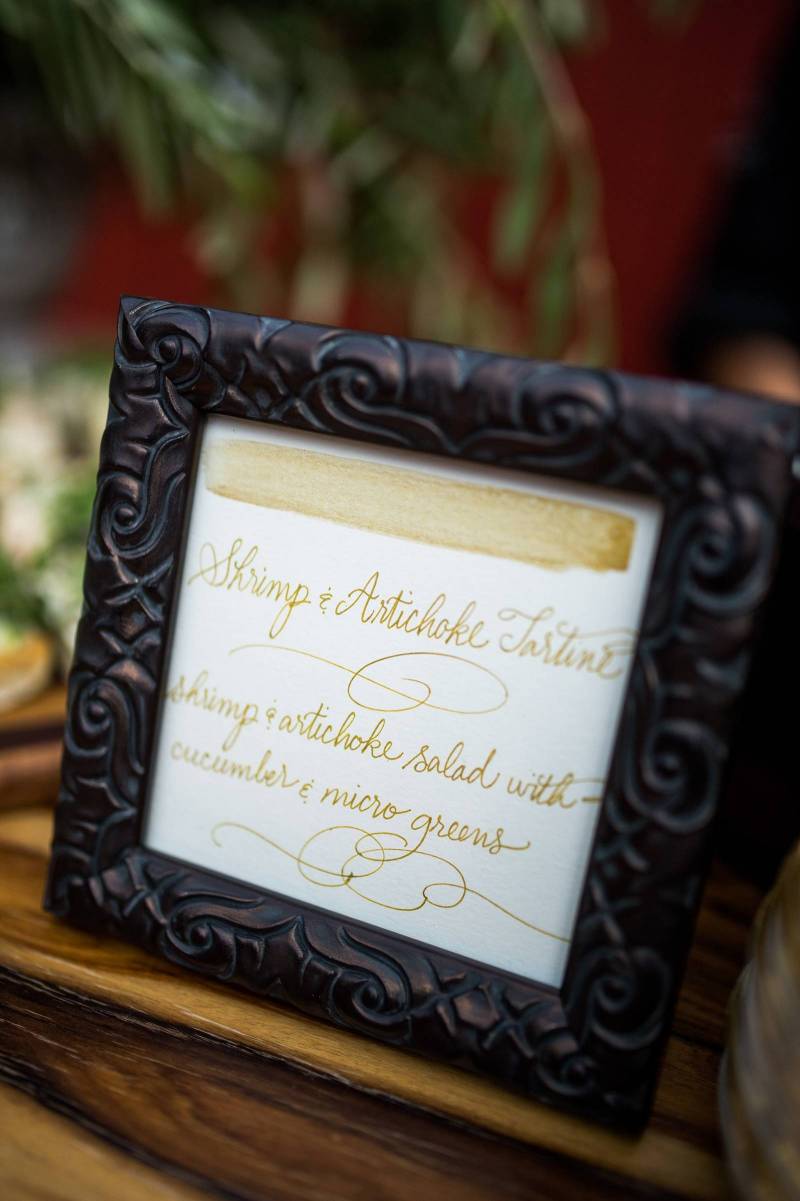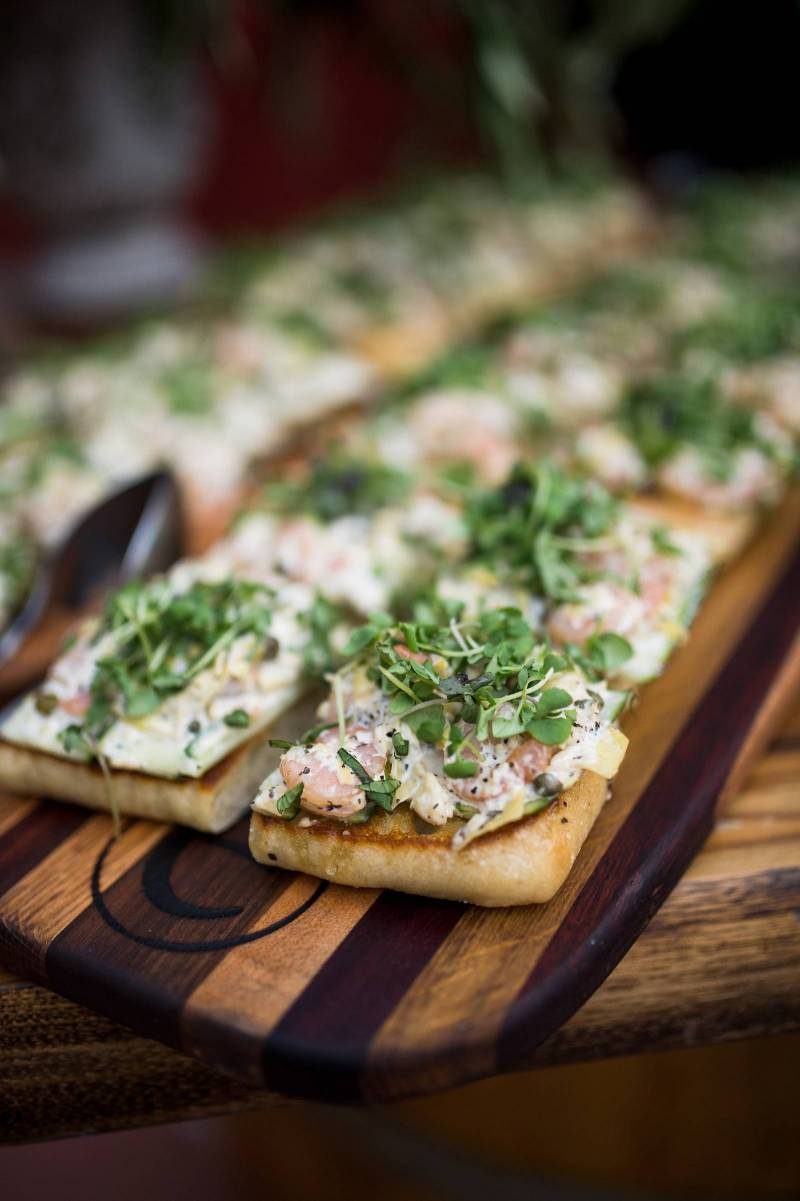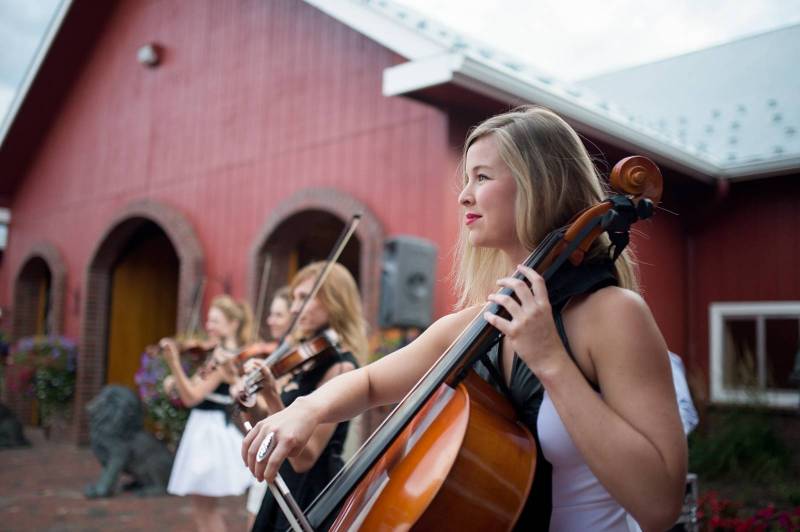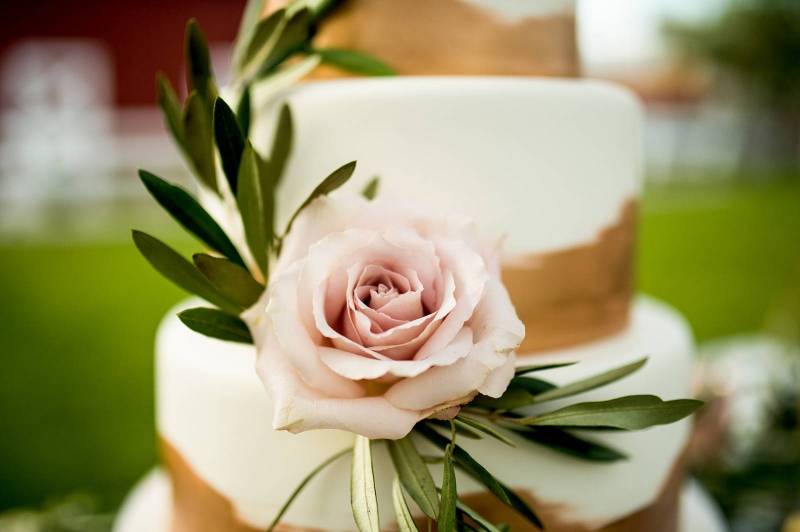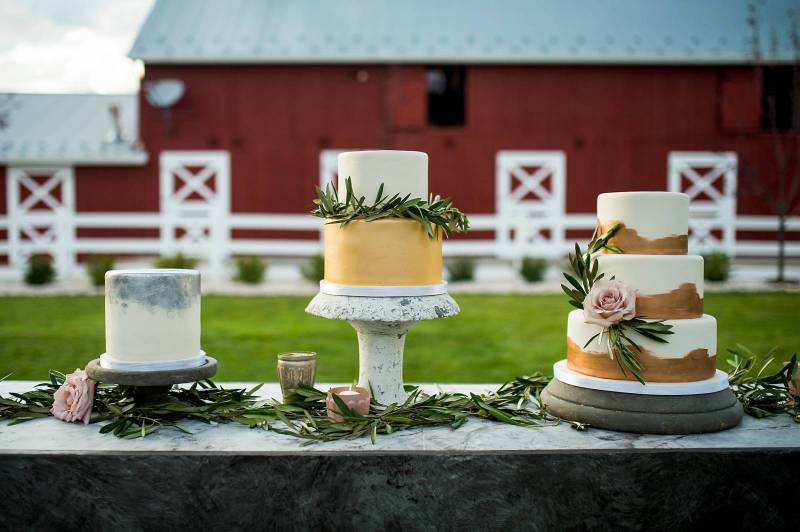 Cakes by Intricate Icings: Incorporating mixed metallics, olive details and cement cake stands, these cakes were almost difficult to cut they were so beautiful. But it's what's inside that counts: honey lavender, tiramisu, and vanilla coconut.