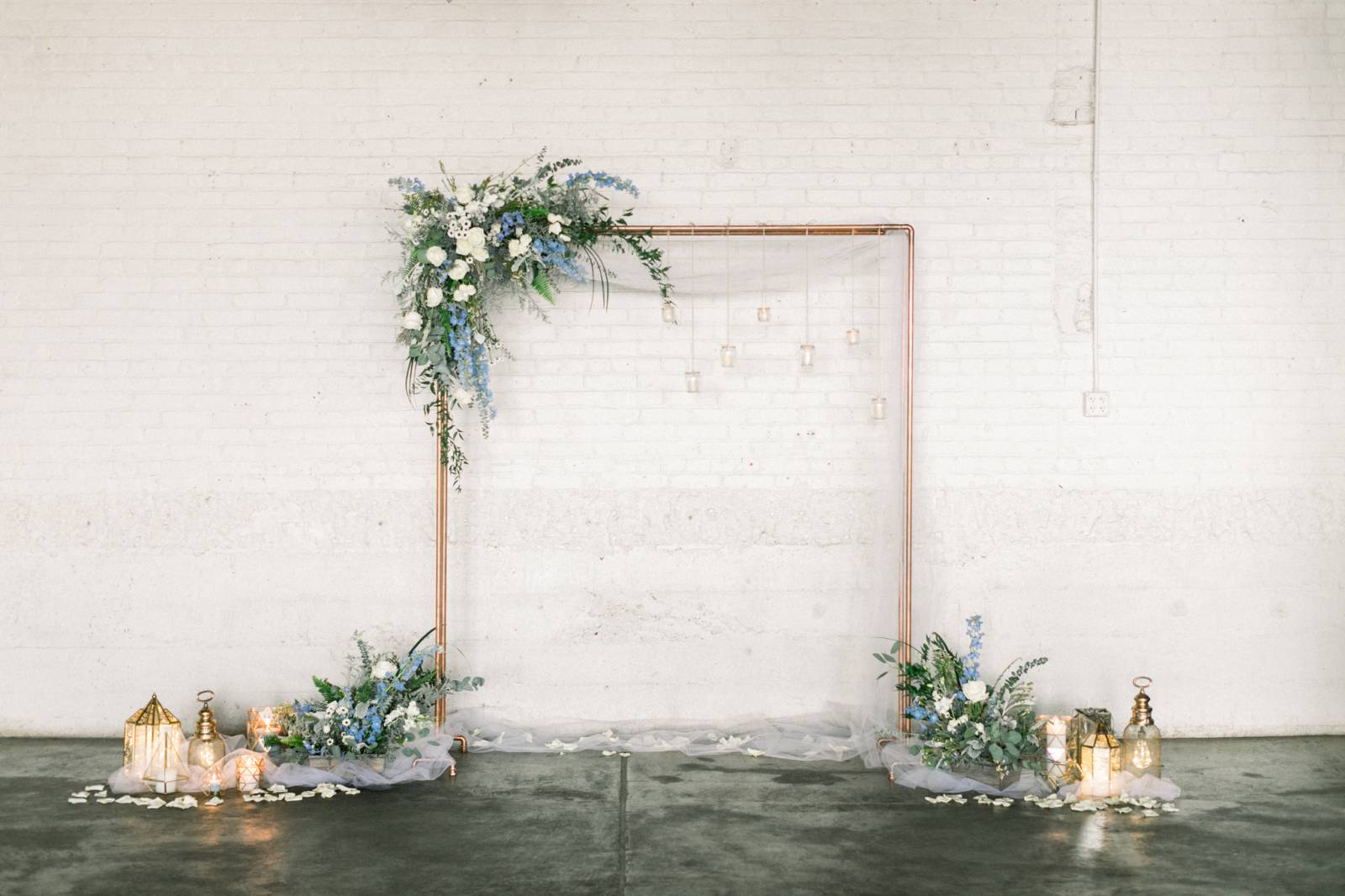 Colorado Styled Shoot
This chic, modern wedding inspiration editorial was created at Moss - a unique venue in the Denver Art District with large, factory-style windows and polished cement floors. This industrial space was the perfect backdrop for our vision of an airy, urban look and is accented with tones of ivory, white, gold and pale blue. The bride wears an off-the-shoulder gown made of delicate lace that sparkles from head to toe with a long, classic train. The dress is paired with details such as a pear grey rough diamond ring and Badgley Mischka heels, while the groom is dressed in an upscale light grey tux with a navy tie.
The ceremony backdrop incorporates a copper arch adorned with floating candles and elegant floral installations. Soft candlelight, geometric shapes, chandeliers and tulle create an ethereal, yet modern effect. The shoot also features a donut and champagne wall as well as a lounge area set in front of a 10-ft tall rotating moss-covered wall.
- Colorado Wedding Planner, Moss & Maeve | Emma Clark