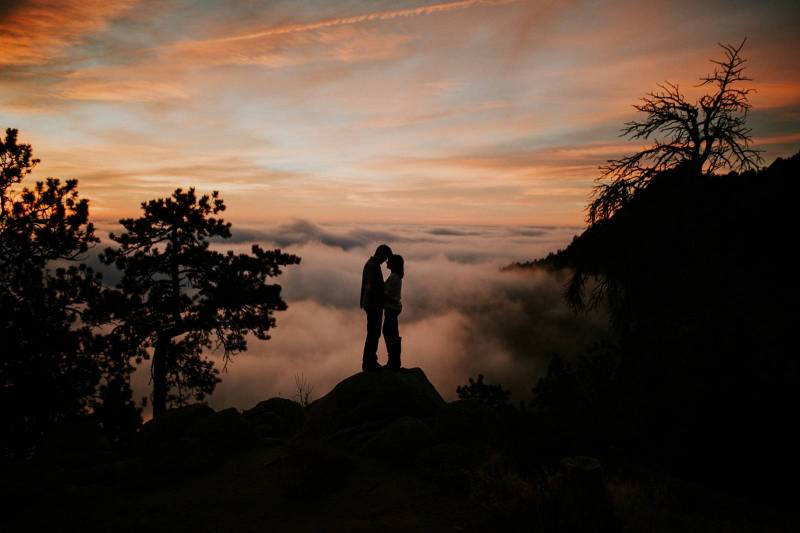 How He Proposed
It was December 23, 2015. We were living in our glamorous one bedroom apartment with our 10 pound dog and 70 pound puppy! The night before, I had wrapped all of the Christmas presents and placed them on the kitchen table in preparation for Christmas Eve with my family. During the day, I ran home to eat a quick lunch and let the dogs out and when I opened the door to the apartment I found out that Jones (the 70lb puppy) was so excited about his first Christmas that he decided to jump up on the table and open all of the presents, as well as leave his mark by chewing on each of them. I called Joe in a panic, crying of course. Joe was very calm and let me know we would just go buy new presents, it was not the end of the world, and no need to stress. I calmed, cleaned up the mess and went back to work. That afternoon Joe called letting me know that since we were going to be with my family over the next few days, he wanted to make a nice dinner for us that night. After work, I ran to the mall to repurchase the presents, and came home to my loving boyfriend cooking up a storm in the kitchen with a nice bottle of wine ready to drink. In my normal routine, I got into my comfy clothes, took off my makeup, and threw my hair up. (Side note: Joe was in nice dress clothes) We sat down to eat and towards the end of dinner Joe told me that he had to run out to his truck to grab something. I didn't think anything of it and proceeded to eat and drink. About 3 minutes later he came walking through the back door with a dozen red roses and a bottle of champagne in hand. I thought "aww how sweet, he did this because of how upset I was with Jones today." It wasn't until Joe put everything down on the table, walked around to Kait's side, and got down on one knee that I realized what was happening. I started crying (of course), and said yes! It was the happiest, most perfect, night of my life.
~ Bride, Kaitlyn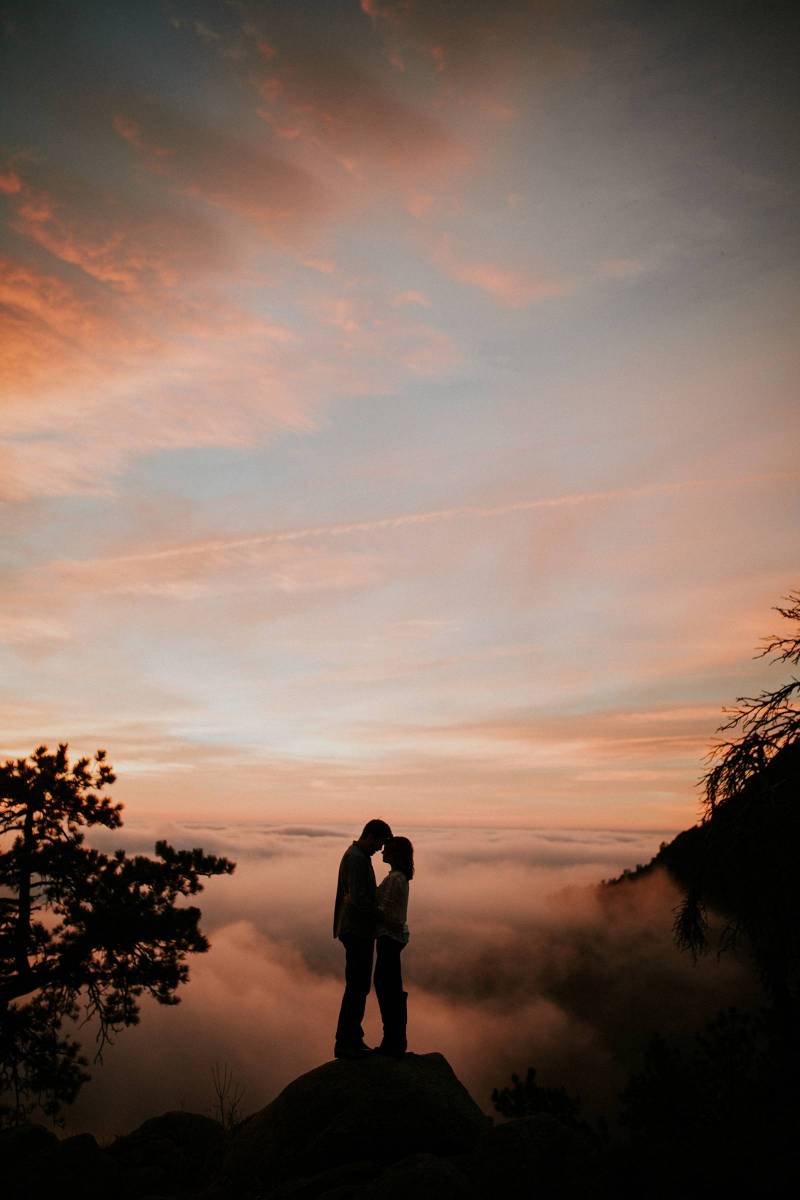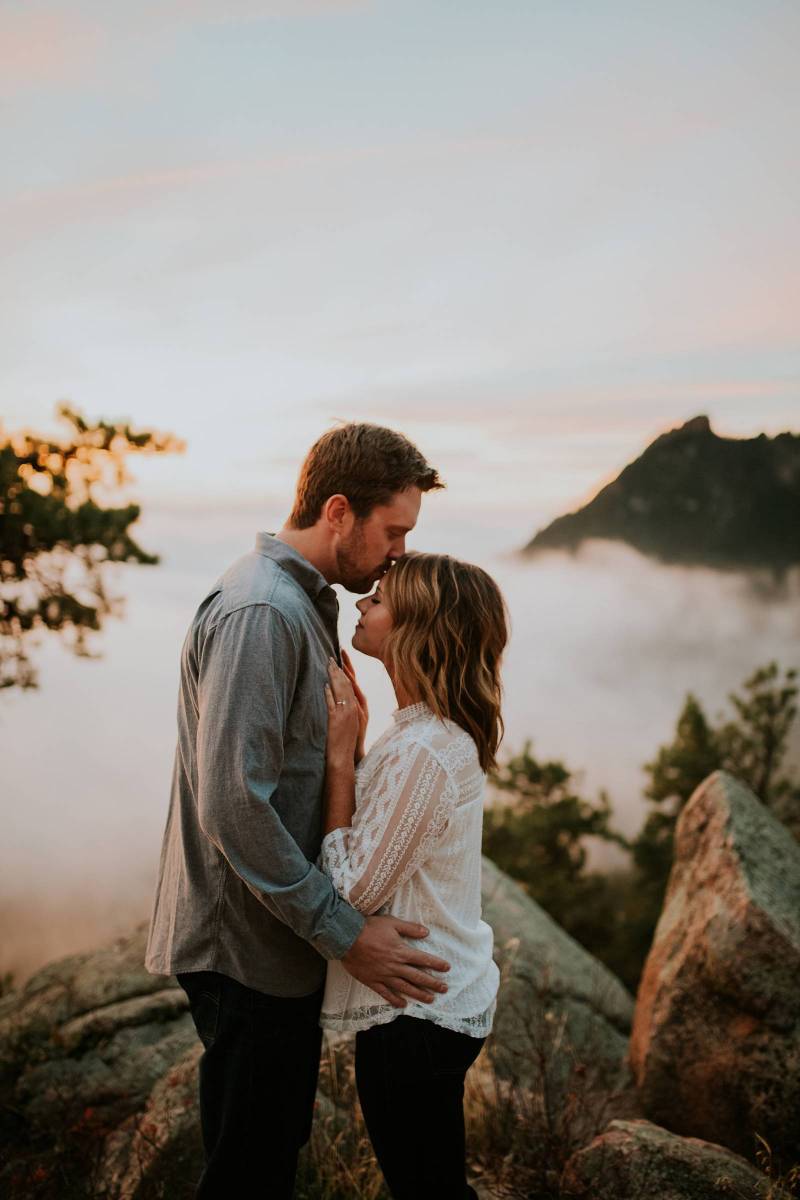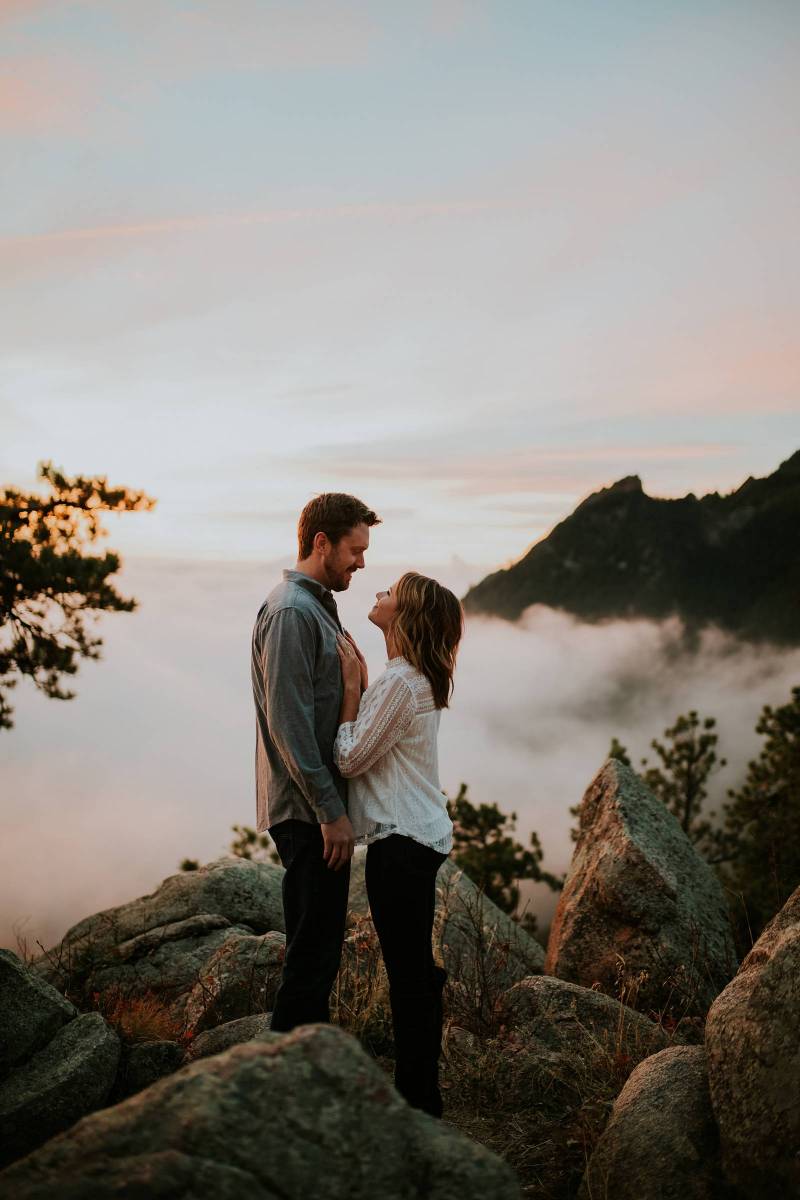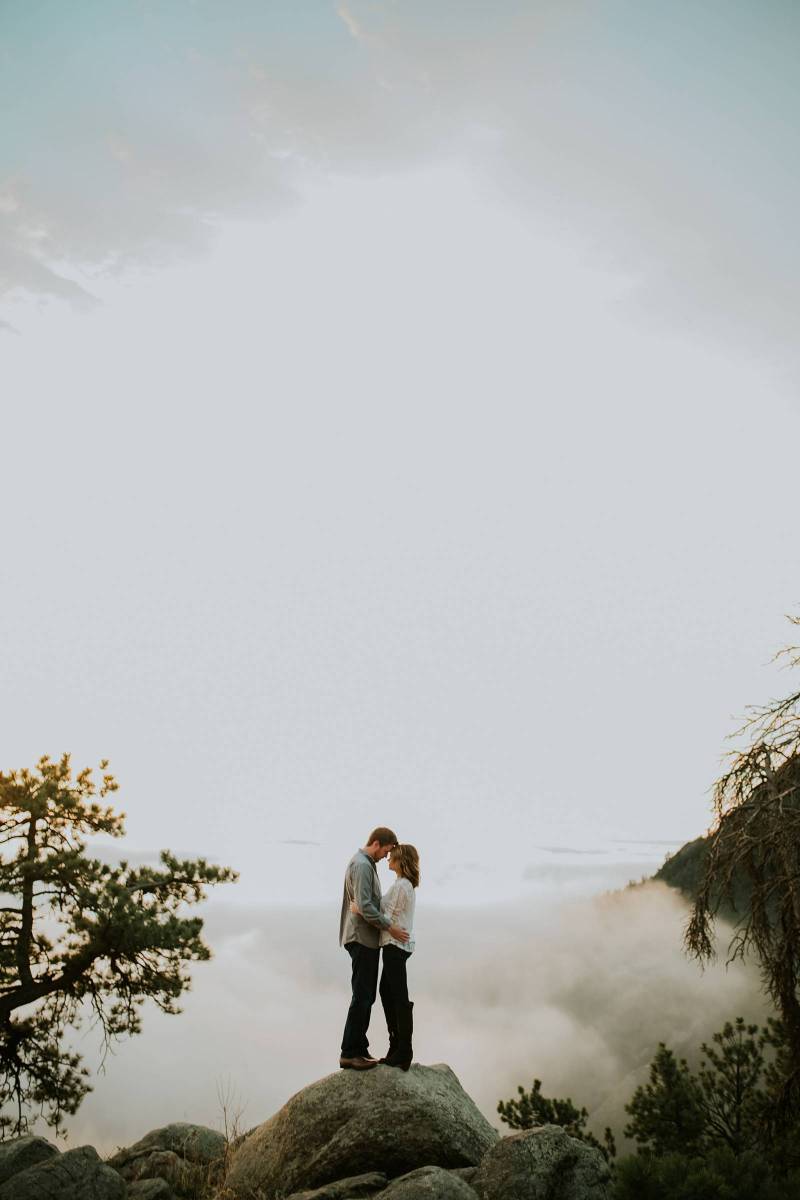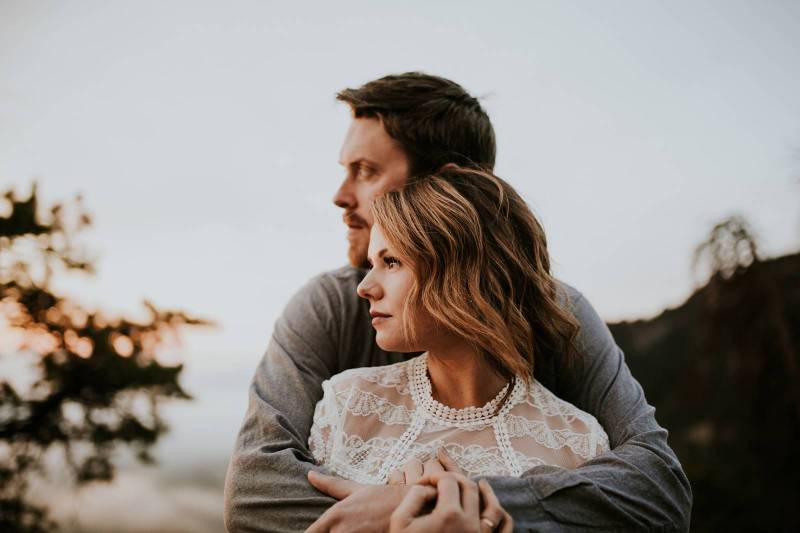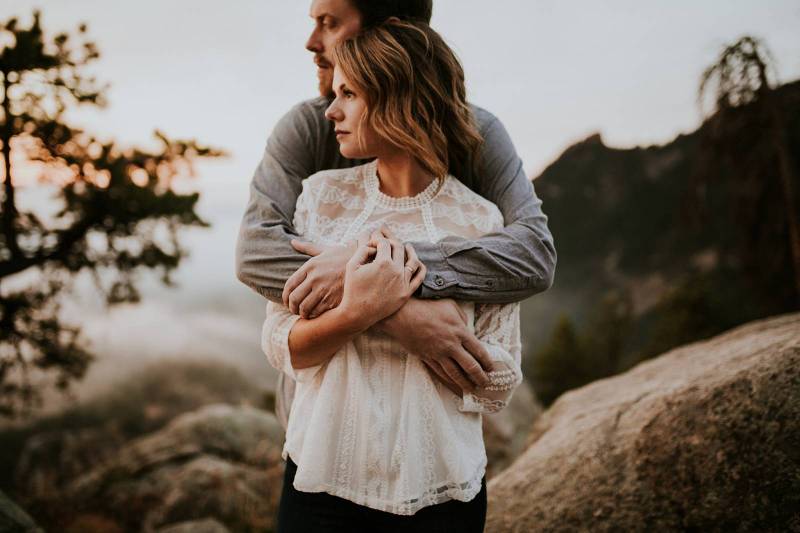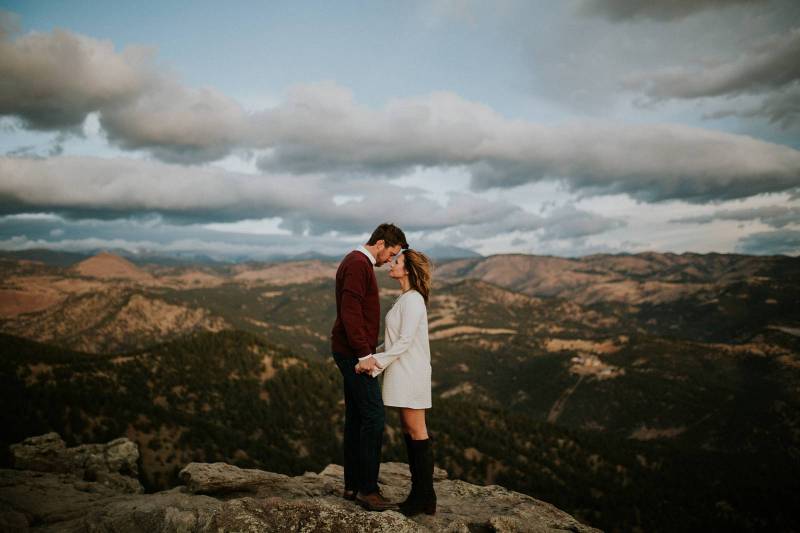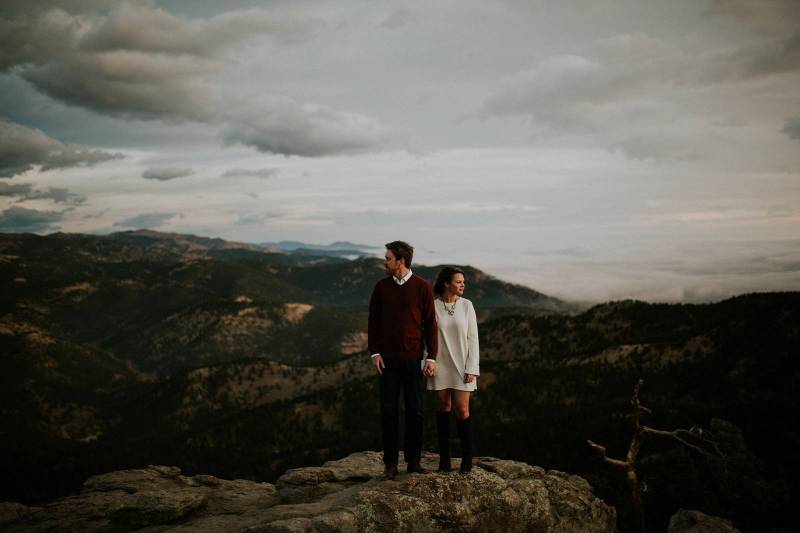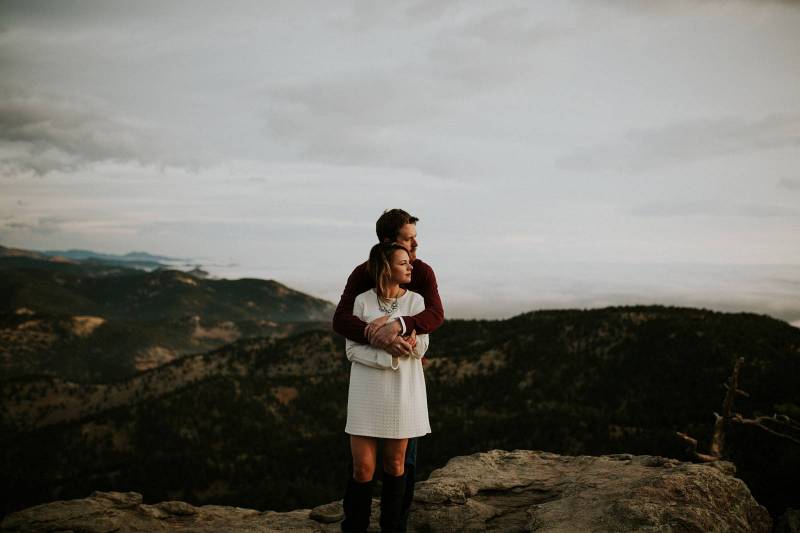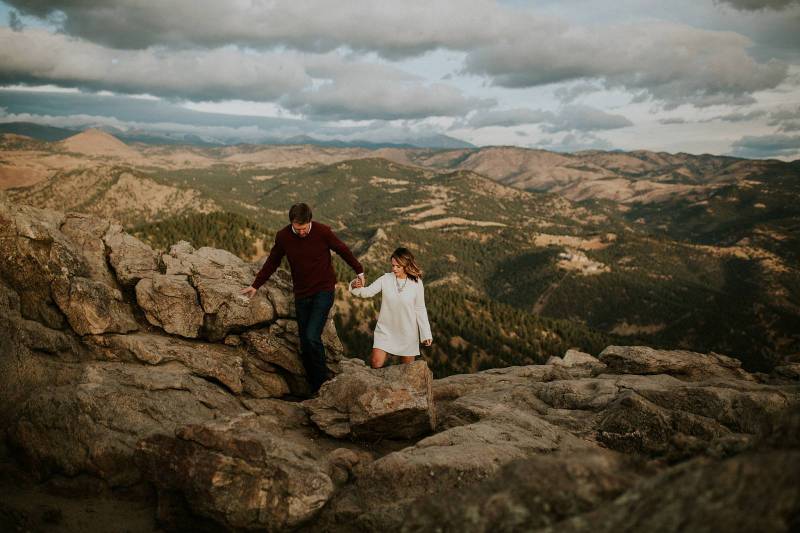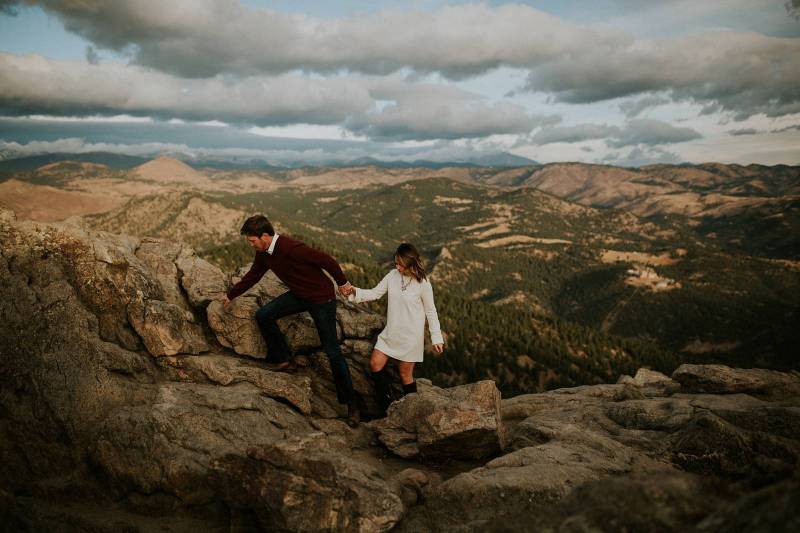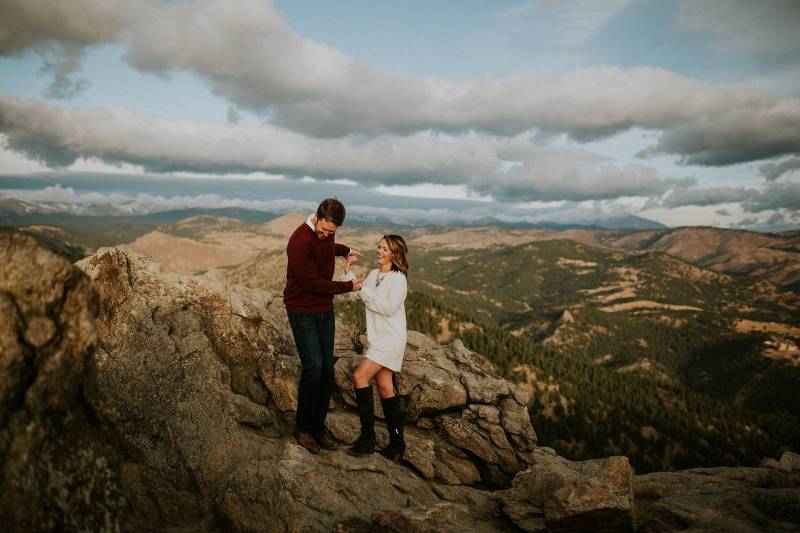 From the Photographer
"just a normal sunrise session" I thought as I drove into boulder. A little cloudy but nothing I couldn't handle...Little did I know it was going to be far from normal. We continued our drive up Flagstaff Mountain sipping on warm coffee and indulging in conversation, and next thing we knew... we were above the clouds. Literally and figuratively. I don't think I could describe that moment. It was beyond perfect. The light, the clouds and this gorgeous and adventurous couple. Nothing short of magical!
~ Boulder Wedding Photographer, Kind Honey Photography