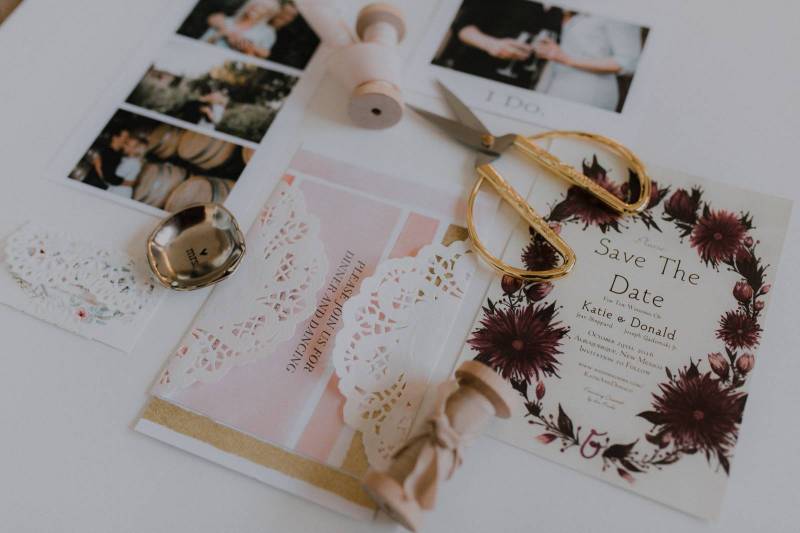 Love Story
Our story began in December of 2013 while we were out with mutual friends. After exchanging hellos and few corny jokes we found ourselves laughing and dancing the entire night. I was instantly drawn to his charming, kind, and hilarious personality. We spent the next month spending all of our spare time together, making the most of the little time that we had left living in the same city. Donald was about to begin a new job early that January, which required him to move to Lubbock, Texas from Albuquerque. We had a long distance relationship for most of the next year, but never went more than two weeks without seeing each other. Donald ended up relocating again later that year to Denver, Colorado. I quickly found a nursing position and followed him there. Moving was the best decision that I have ever made in my life, besides saying yes, of course.
In January of 2016, Donald had a work conference in Las Vegas, NV, which was coincidentally our two-year anniversary. We decided that we could use a mini vacation, so I flew out at the end of that week. Donald had said that his new regional manager was also celebrating his anniversary that weekend and that we were going to celebrate with the two of them. Needless to say, I was irritated. As we were about to leave the hotel room, Donald became semi-serious, and started talking. He expressed how much he appreciated me for the sacrifices that I had made for our relationship, and that he thought we would not have made it through if it weren't for me. He told me how much he loved me and then, he proposed right there in our hotel suite, secretly recording the whole thing. It was romantic and unexpected, but his surprises didn't end there. Donald followed the proposal with having both of our parents surprise me at the table in the restaurant, instead of his manager and his wife. I couldn't believe that all of them could keep a secret like that for months! It meant so much to me to have our family there, especially since my parents live across the country. Donald is the man of my dreams.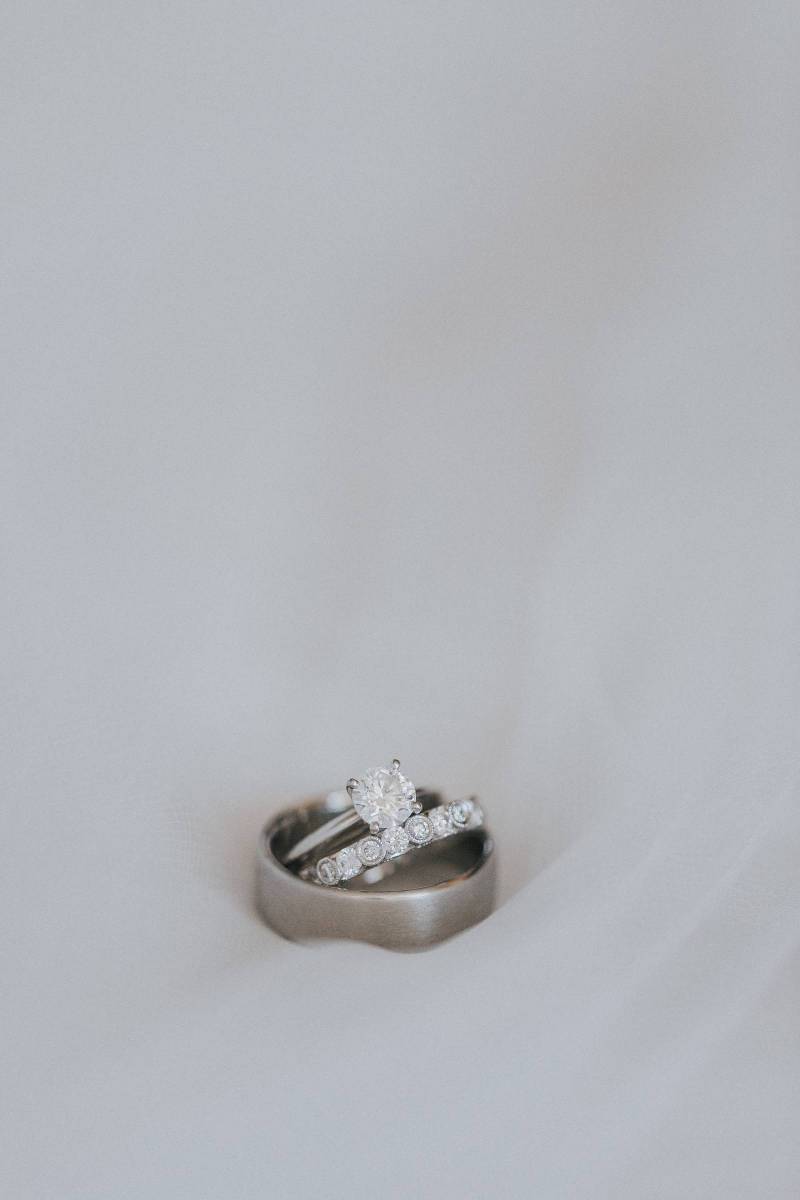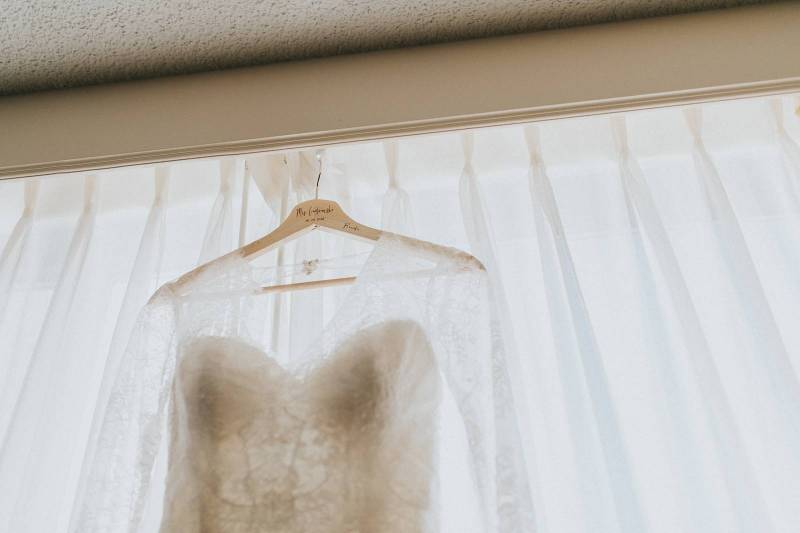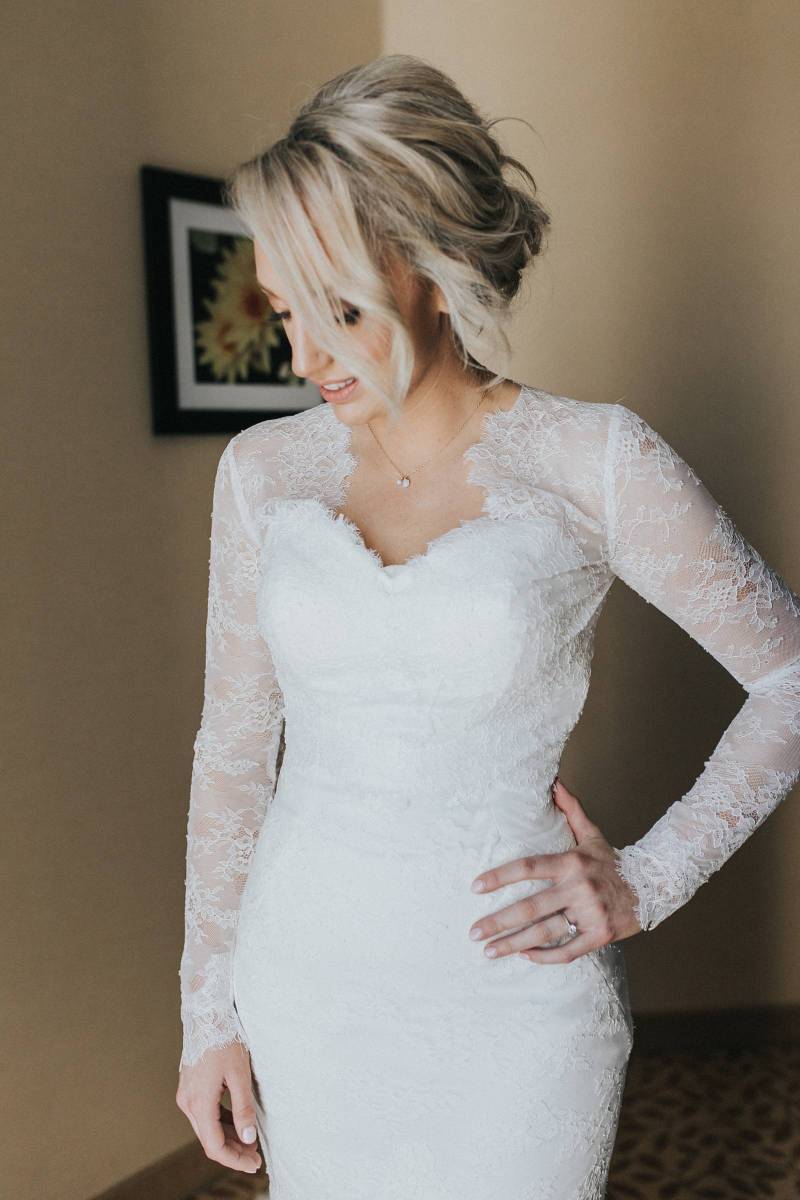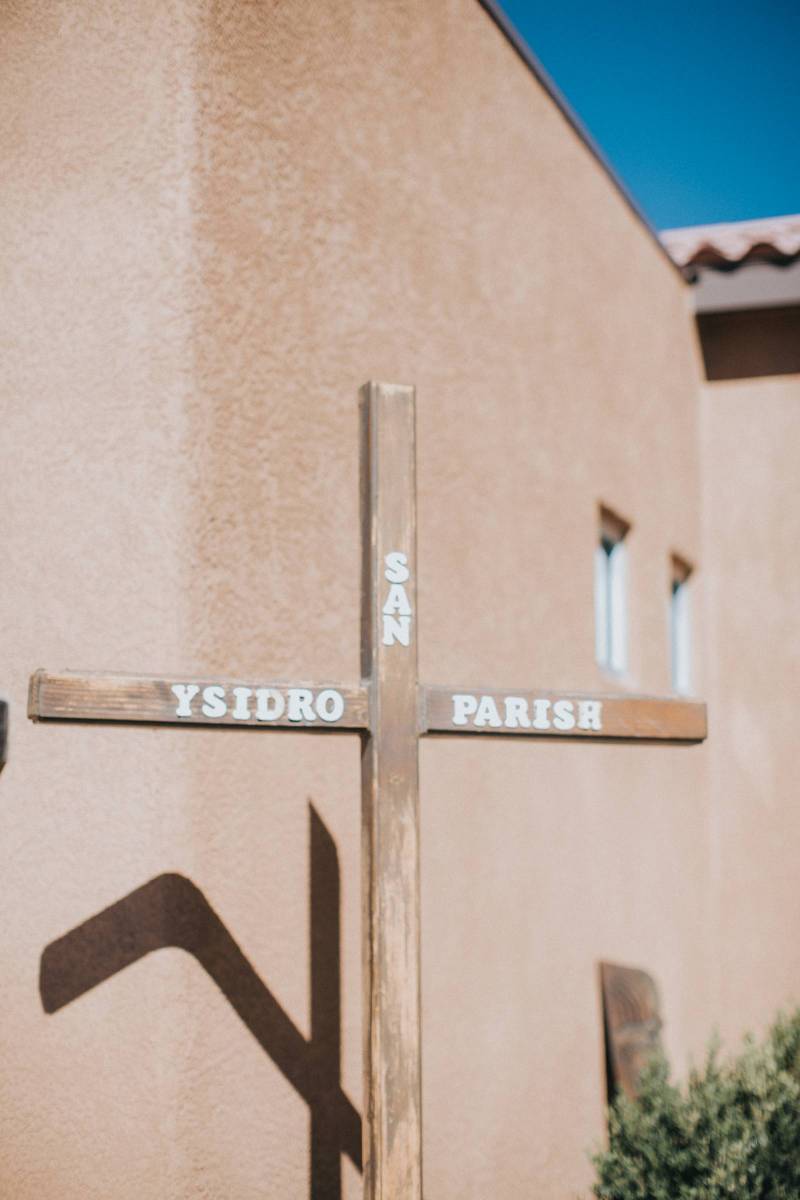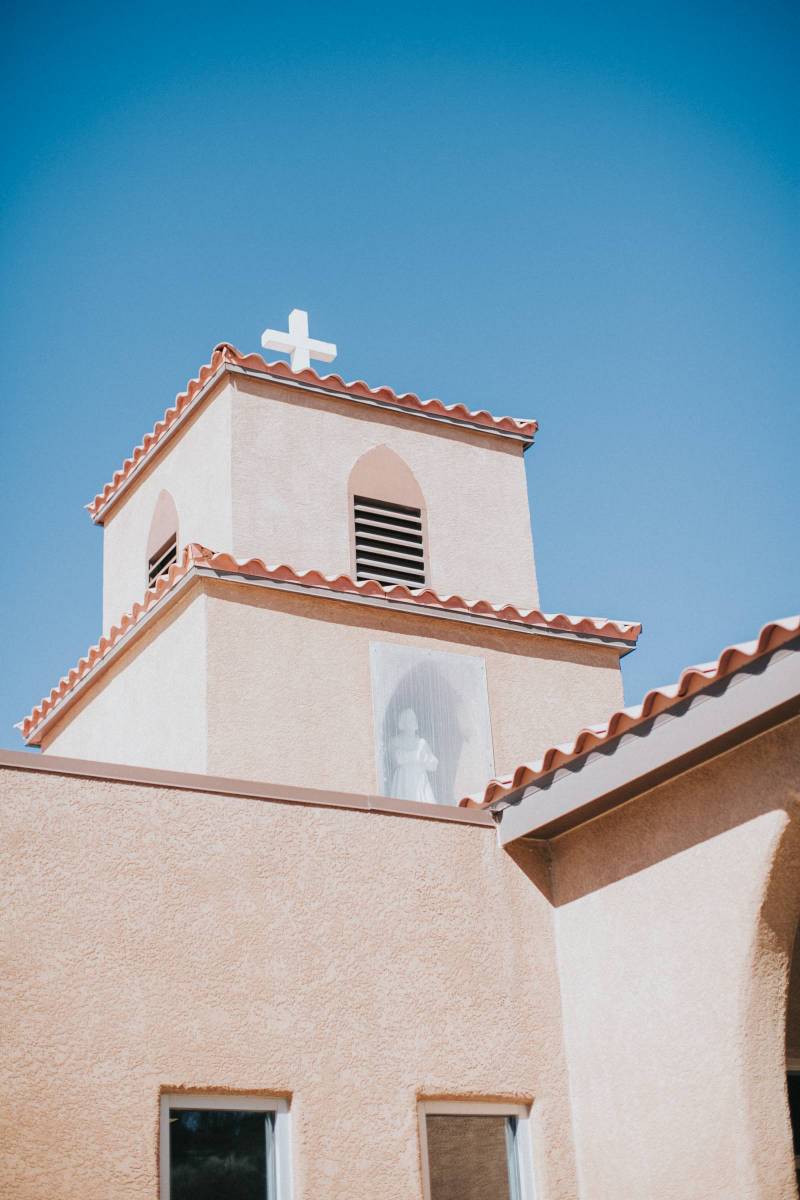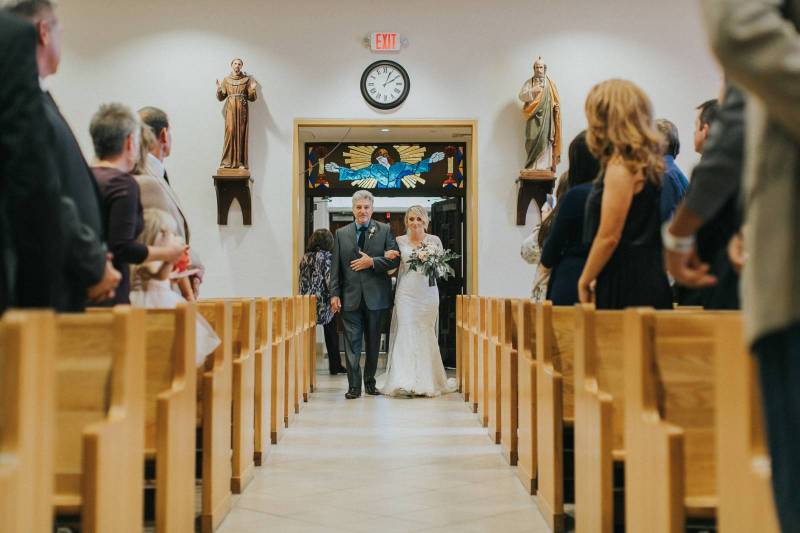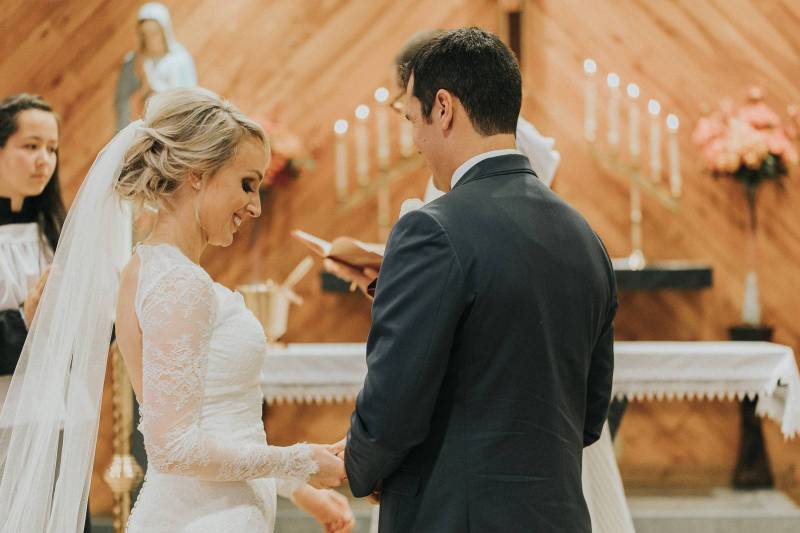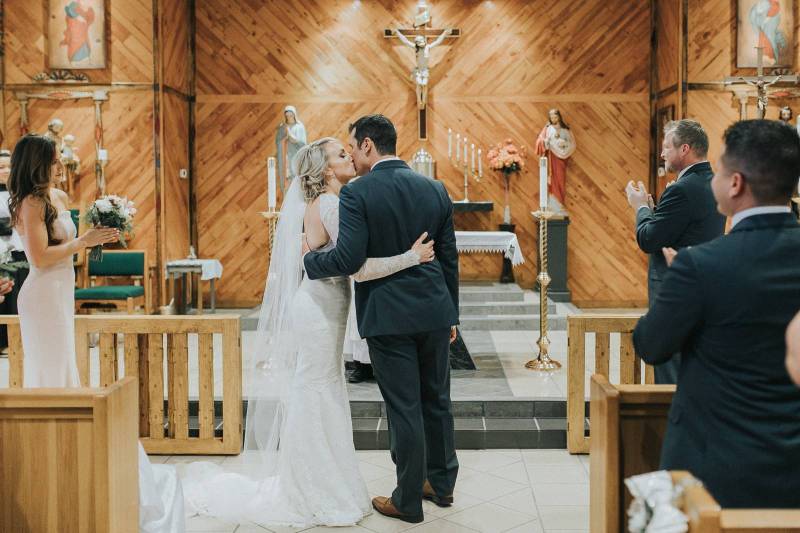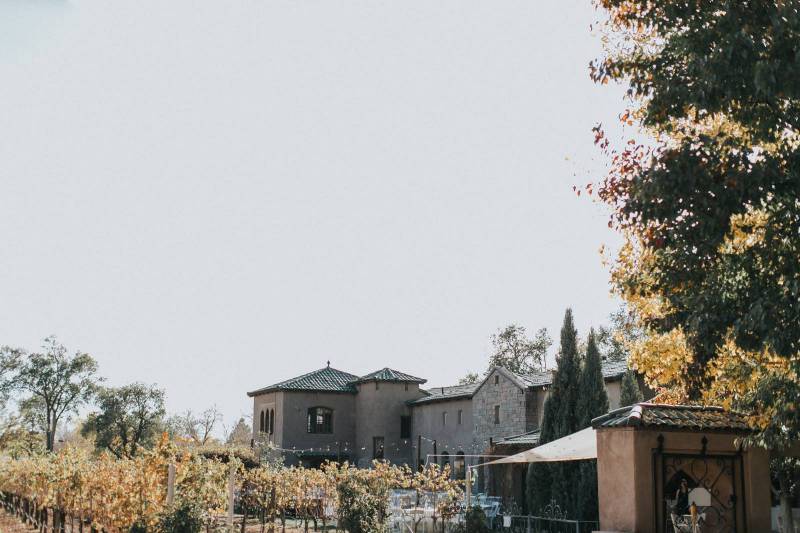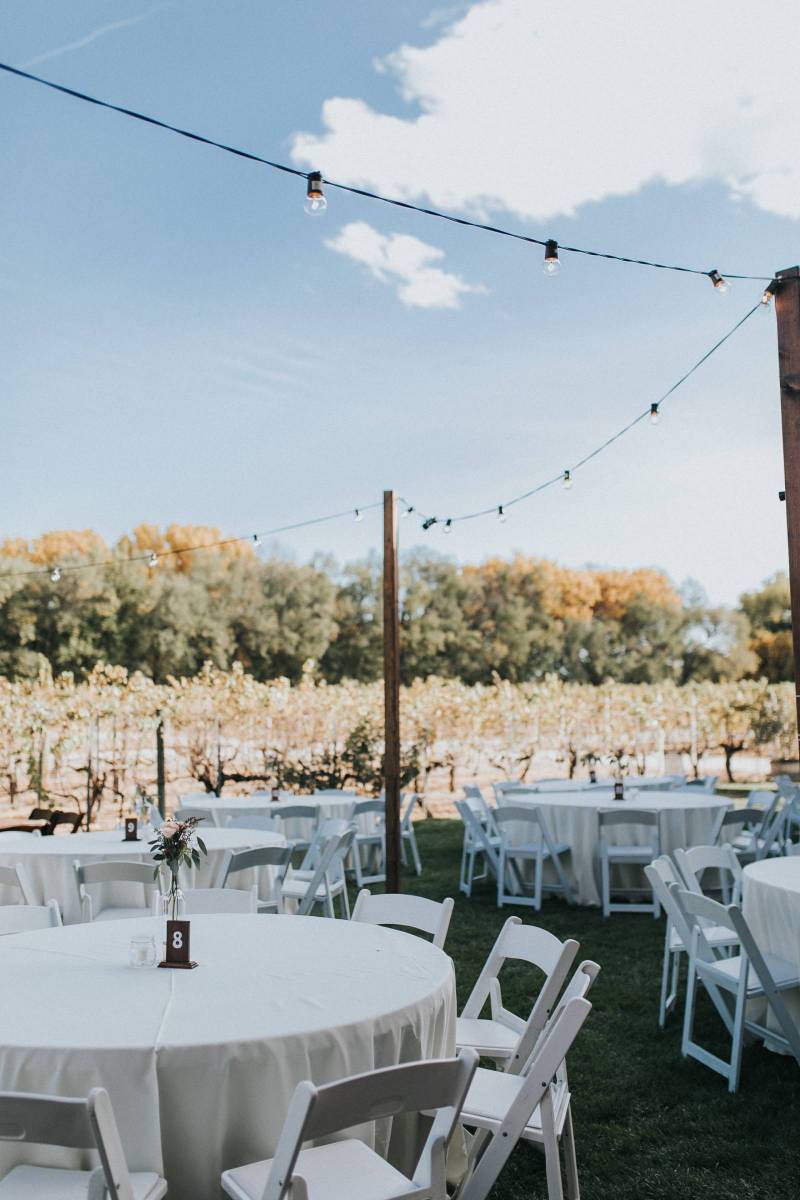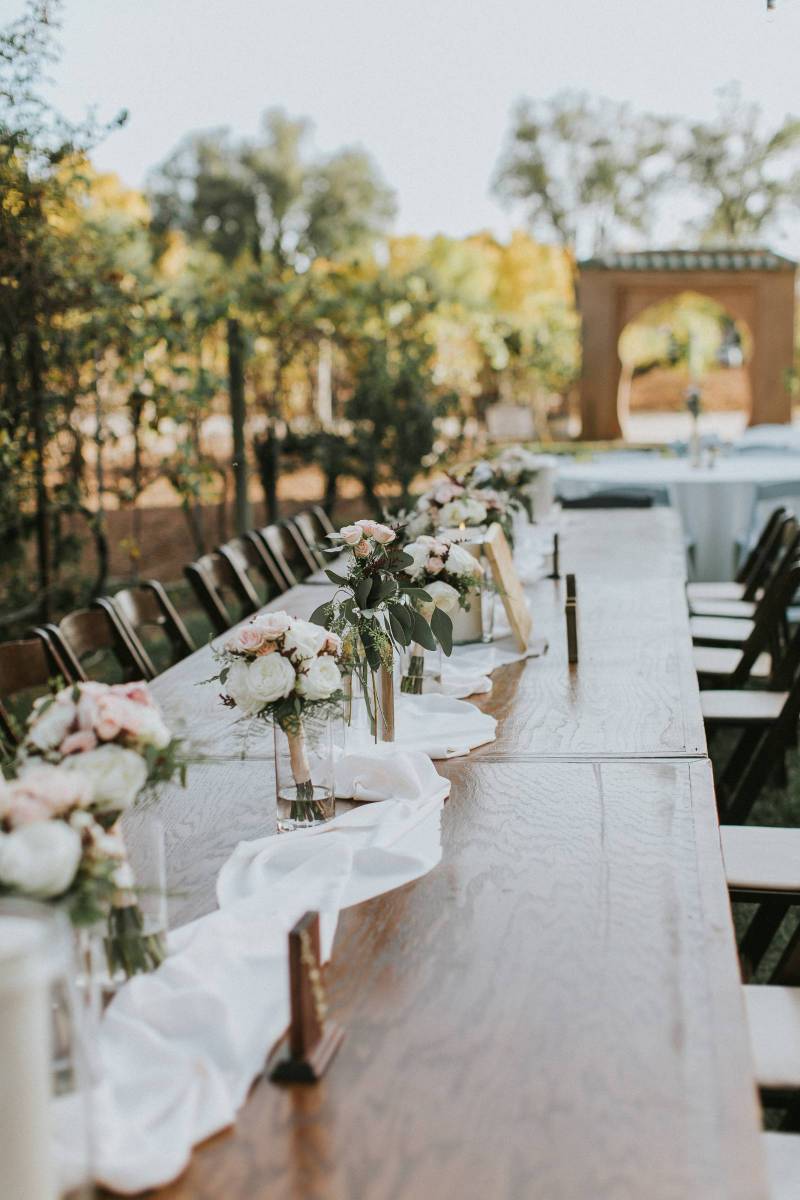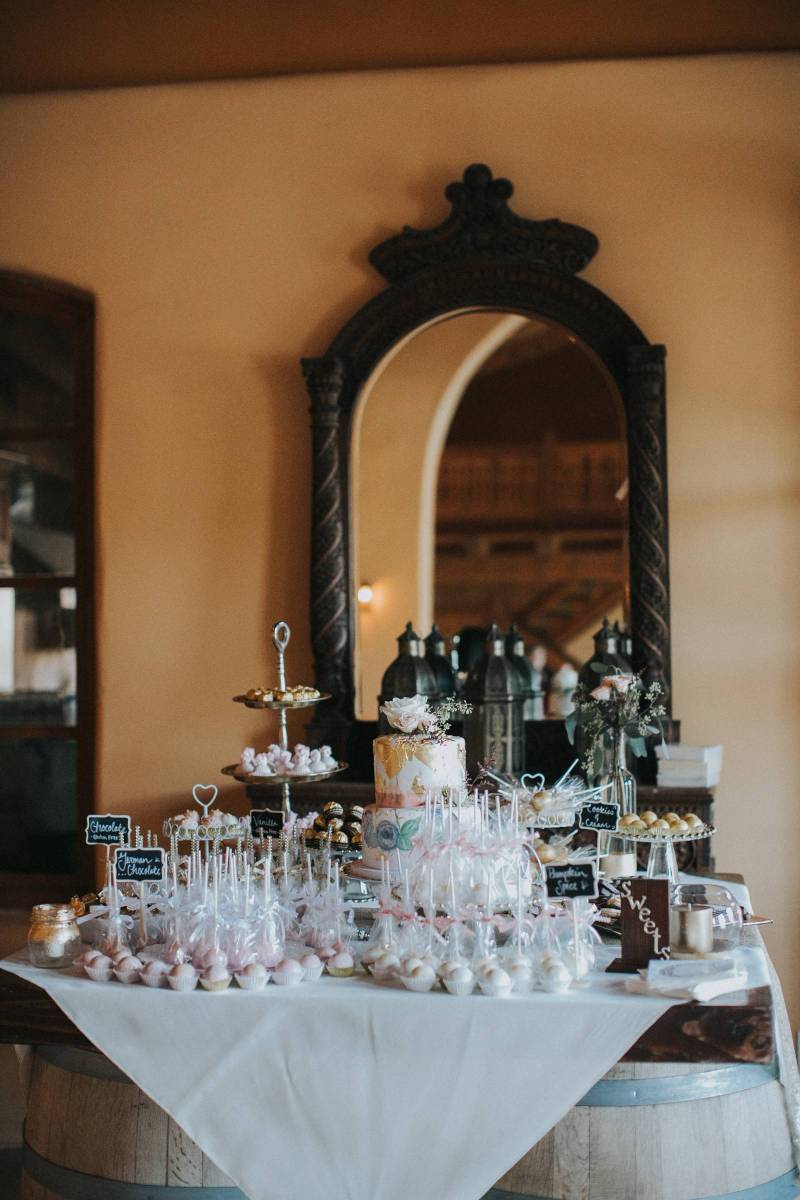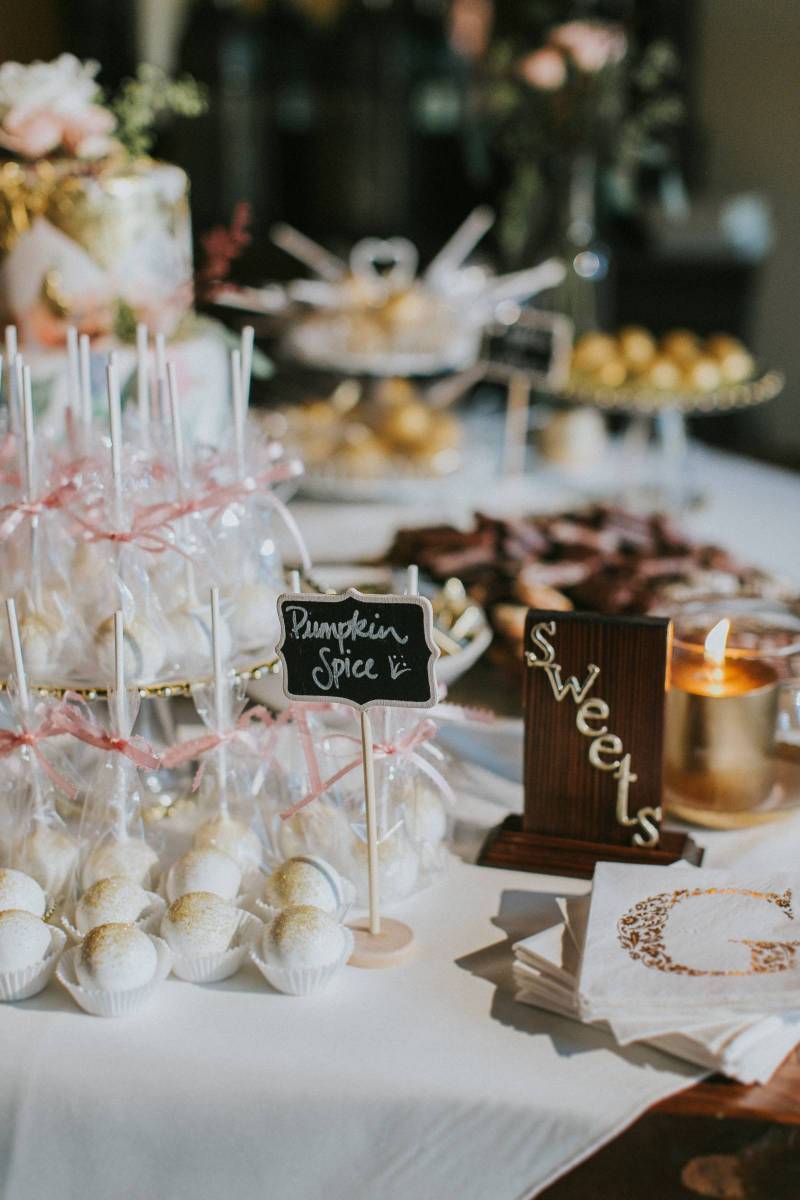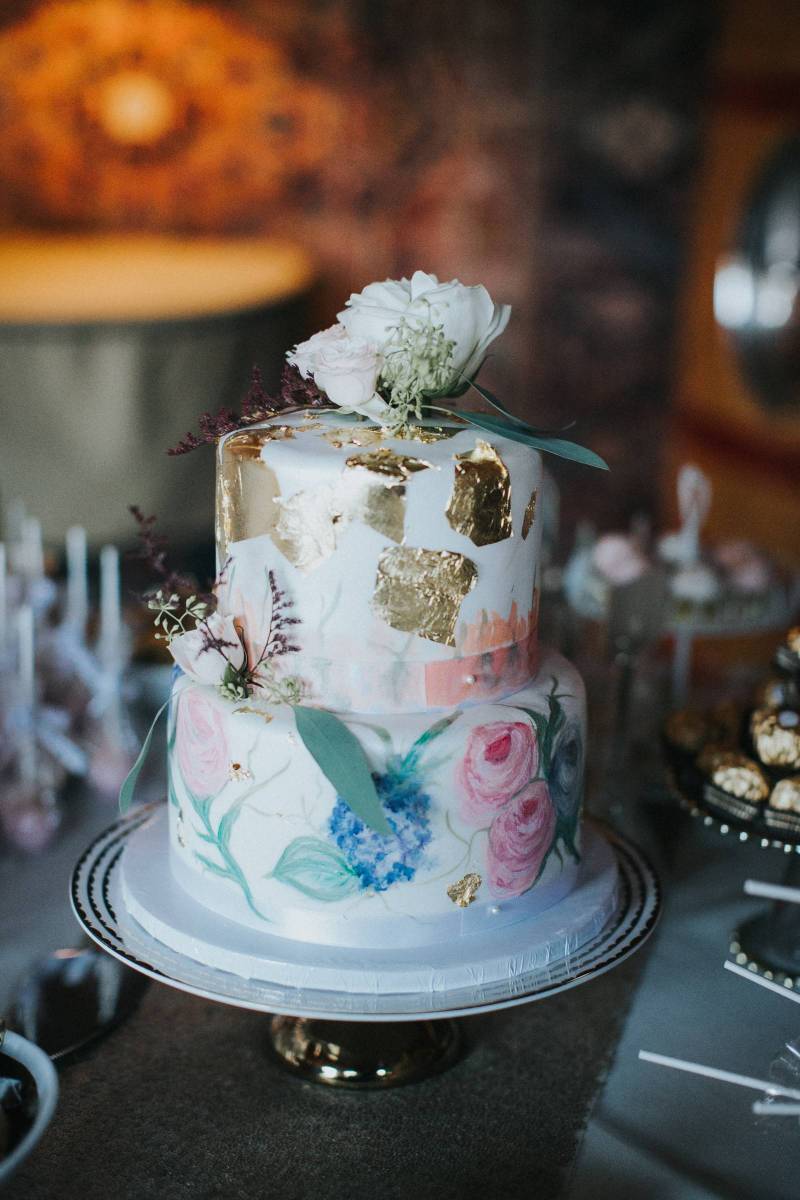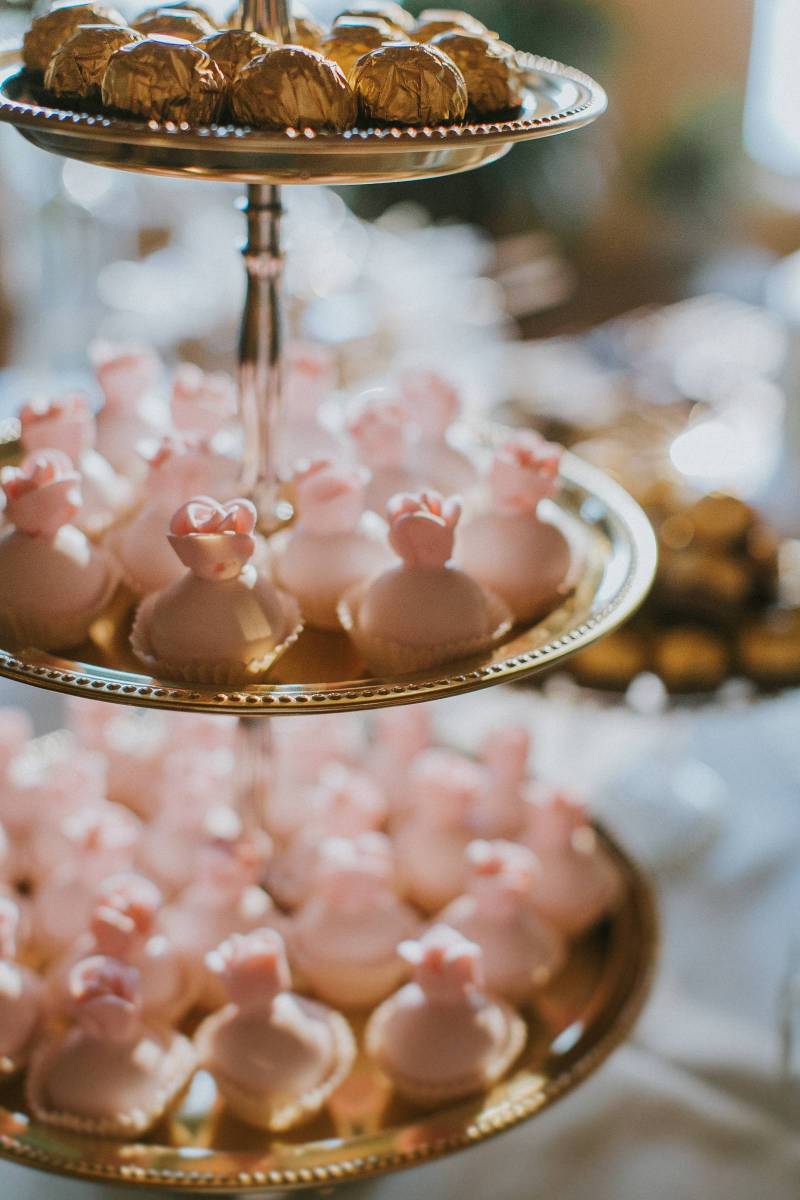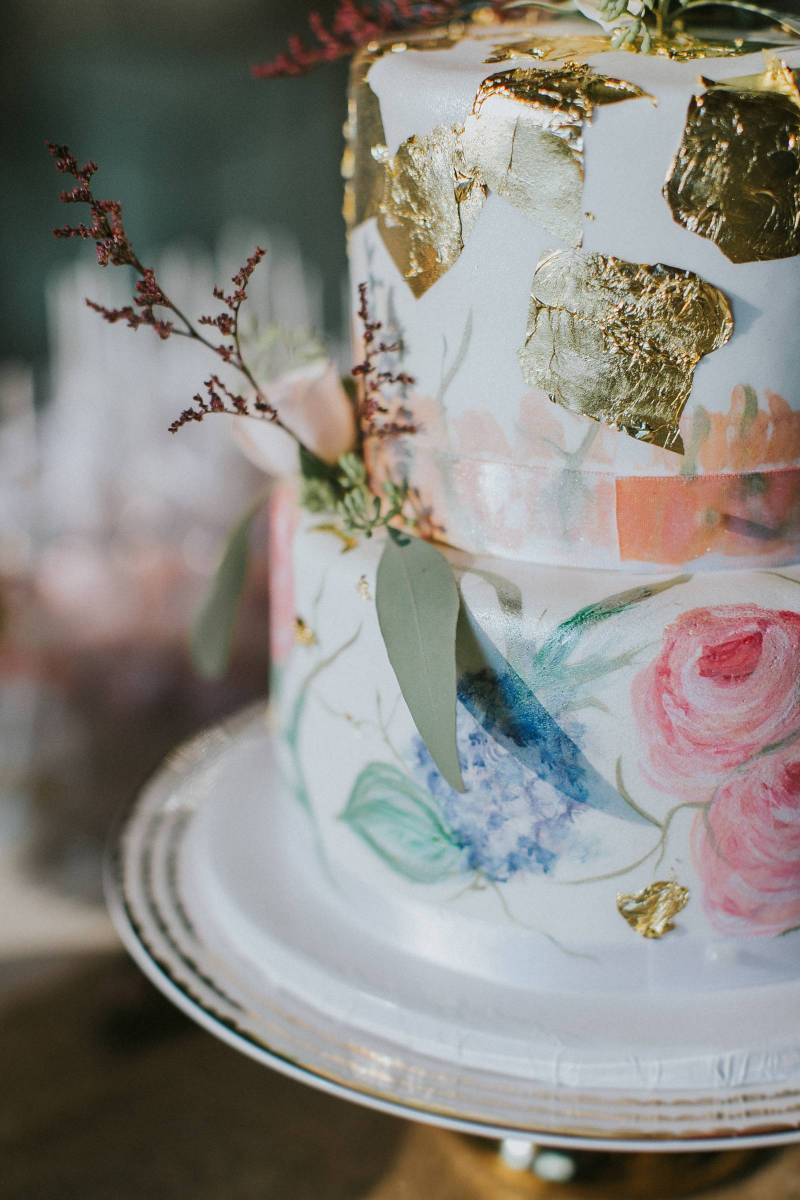 The Wedding
We wanted our wedding to be simple, classy, and romantic. Our ceremony took place at a gorgeous Catholic Church in Corrales, NM, where Donald served as an alter boy as a child. For our reception, we chose Casa Rondena Winery, which is a charming, hidden gem in Los Ranchos de Albuquerque. We had an incredible violin duet play music for our ceremony and wine hour, and a DJ for our reception. I used a blush, gold, and burgundy color palette to create a soft, romantic atmosphere. For centerpieces, my mother and I painted vases with gold flakes and champagne glitter, which held blush brilliant star roses and seeded eucalyptus on the guest's tables, and the bridesmaid's bouquets on the kings table. My dad created our mahogany wooden table numbers, easel, and our engraved card box. He also surprised us with placing a wooden, laser engraved photo of us at the King's Table. Having my parents help make the décor was so special to me and really makes the memories that much more sentimental.
One of the memories from our wedding that sticks out the most to me was Donald's speech. I knew that he had been planning his speech for months and how excited he was to get up there and talk. He was so appreciative of our friends and family for always being there for us, and then he expressed how much he appreciated me. He was once again, a true gentleman, and I felt so lucky to be his wife. Another memory that I will forever cherish was having my dad walk me halfway down the aisle to meet my stepdad, who then walked me the rest of the way. I was always nervous for this moment, but when the day came, it was absolutely perfect.