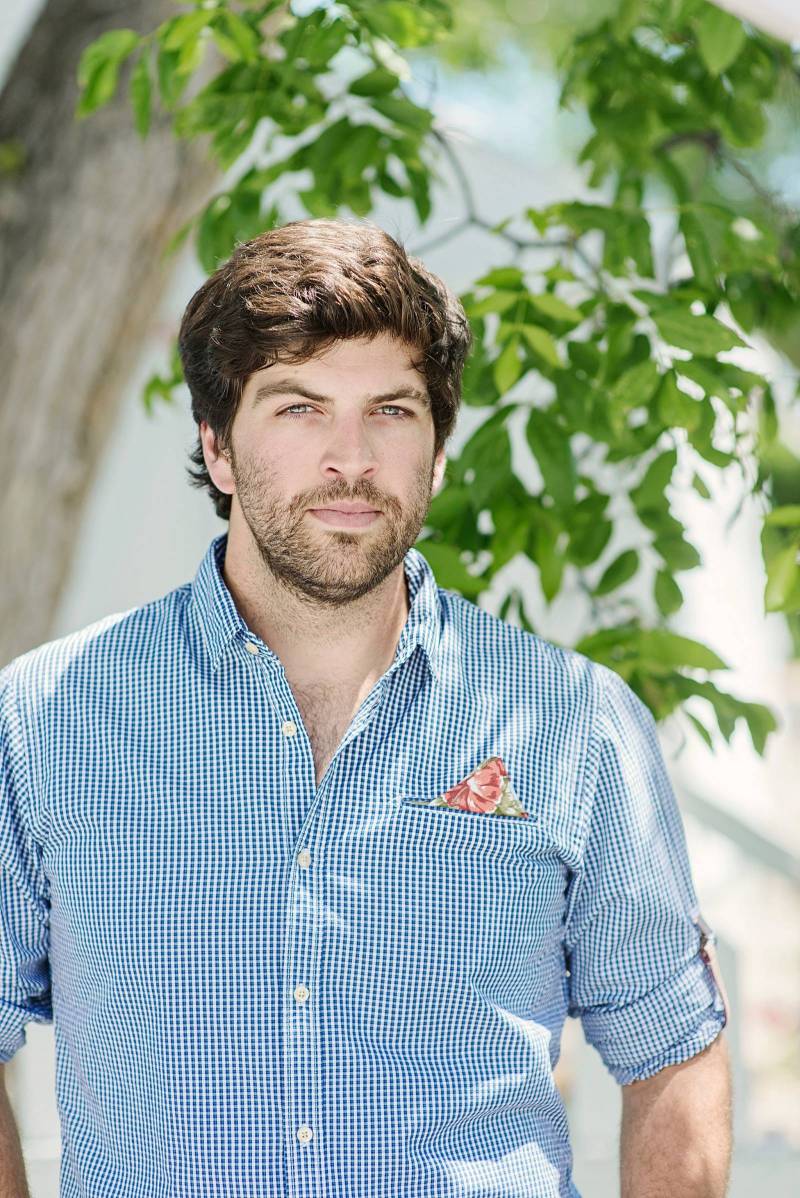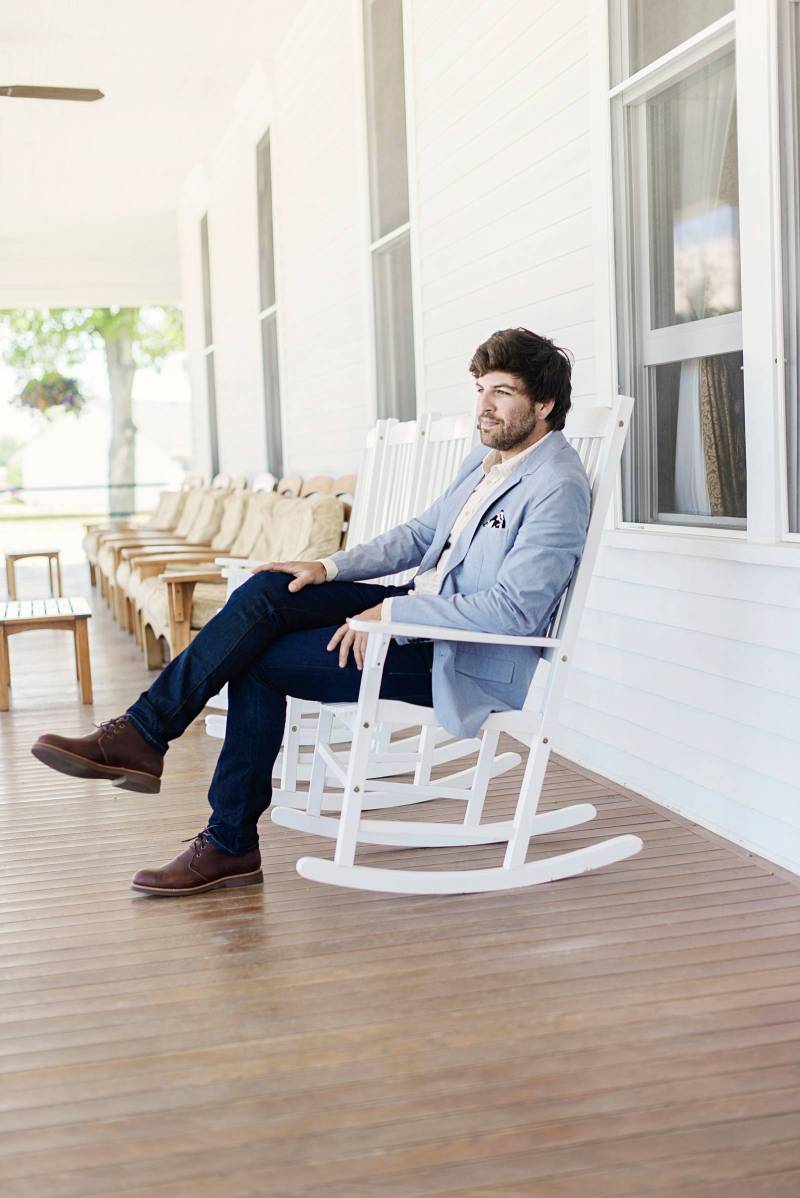 Groom's Wedding Day Looks
Blue is the new black. Style your groom in comfortable, modern outfits that he can wear after the wedding day. Blues are the perfect base color to add, layer, and mix in! Revolvr, a local Bozeman menswear shop with great taste, created three custom looks with both style and comfort in mind for your mountain man.
TOP & BOTTOM LEFT: SHIRT & PANTS - Scotch & Soda: scotch-soda.com TOP RIGHT: SHIRT - Billabong: billabong.com | PANTS - Scotch & Soda: scotch-soda.com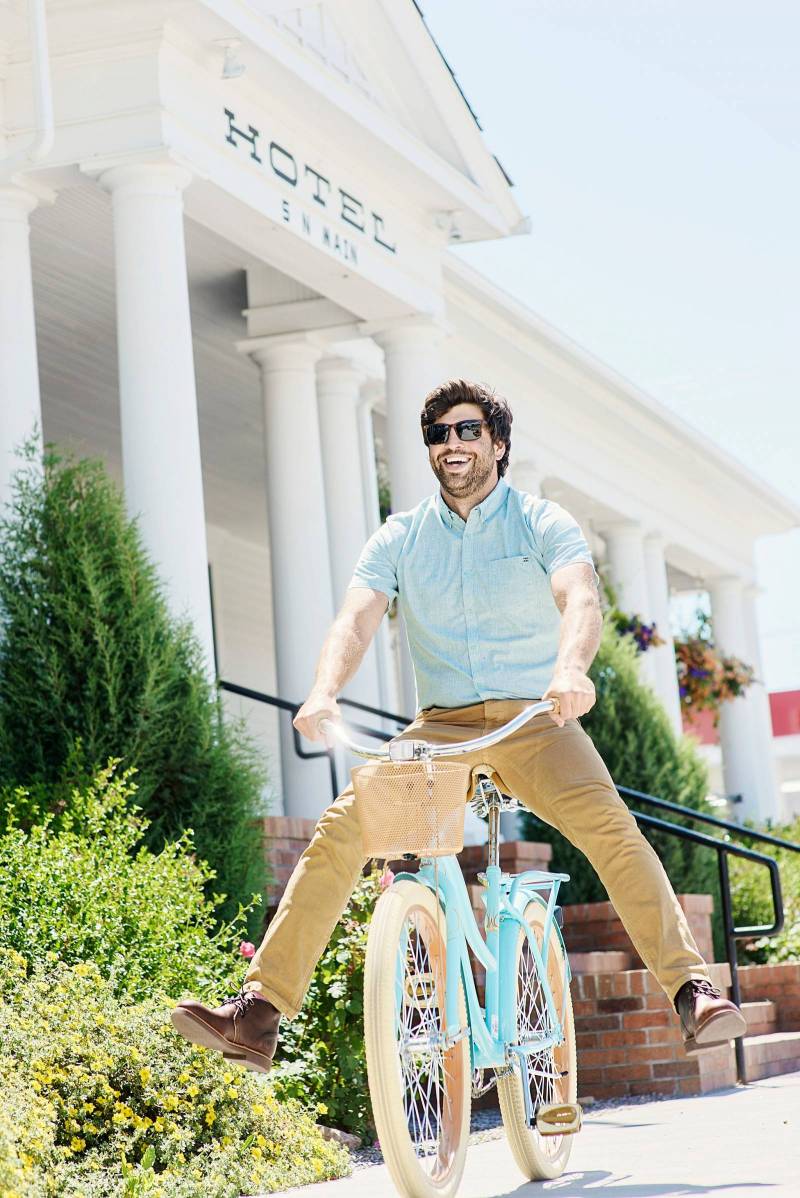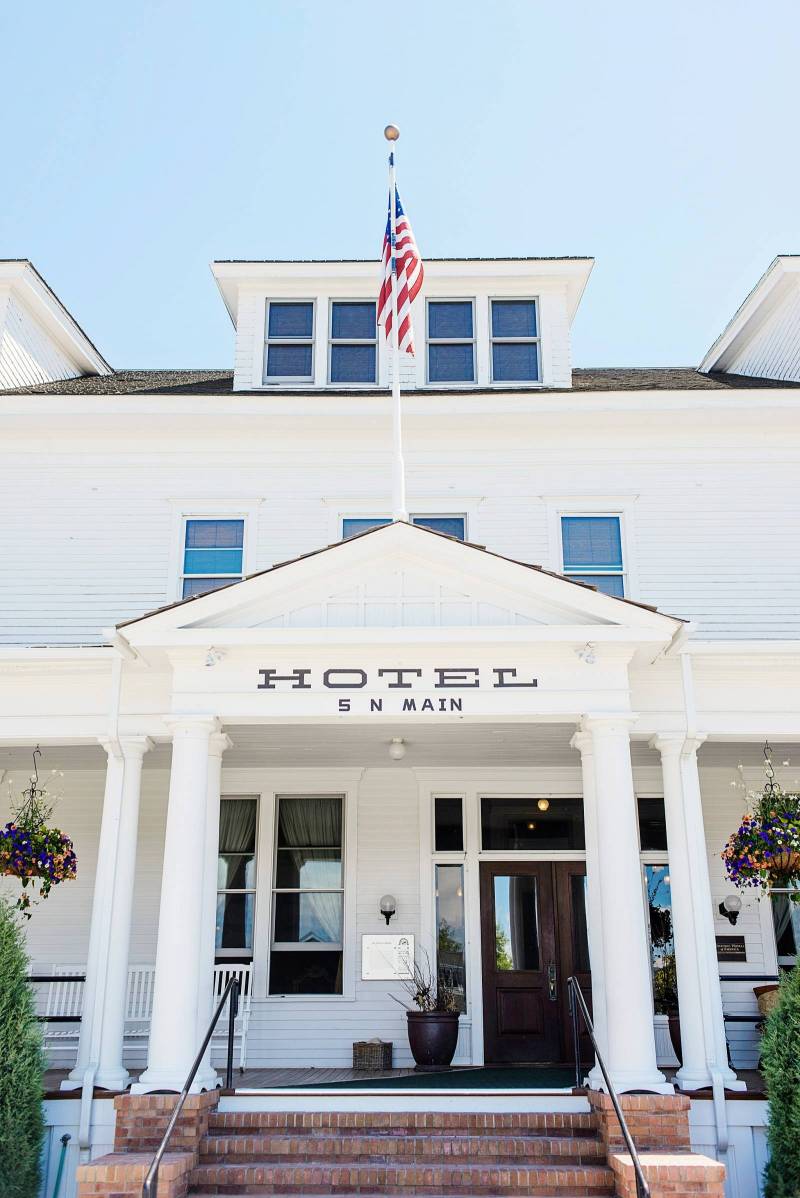 SUIT STRUT
Men in Mountains can have few chances to wear more formal clothing. Mix up your man's casual look with something fitted and fabulous. The Scotch & Soda blazer is the perfect blend of formal and casual when coupled with khaki slacks. Layering texture and blue hues create a palette that can blend with any wedding color or design. Plus, your man can reuse each piece for everyday life after the "I Do."
BLAZER WITH POCKET SQUARE, VEST, SHIRT, BELT - Scotch & Soda: scotch-soda.com | PANTS - Dockers Alpha: dockers.com | TIE-POCKET SQUARE CLOTHING: pocketsquareclothing.com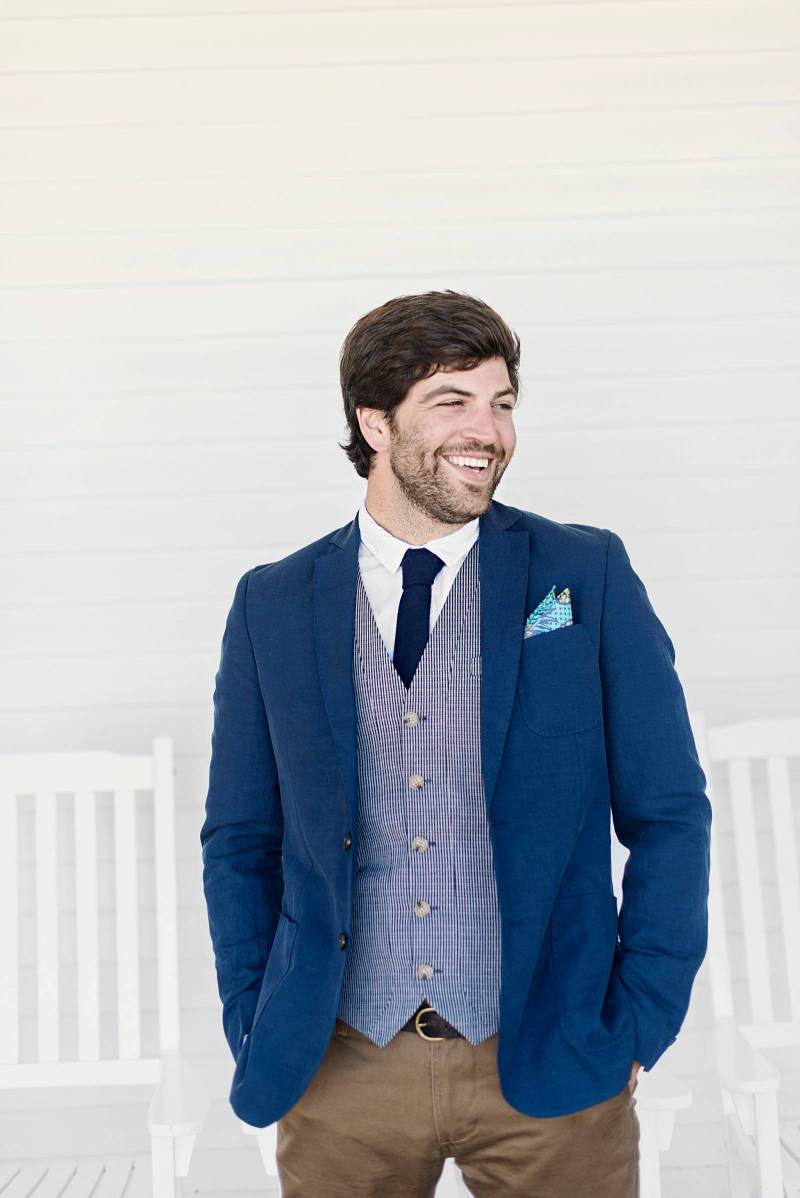 AMERICAN MAN
For the more laid-back groom, choose a vest! The Montana lifestyle is all about the outdoors, so opt for an outfit that makes him feel confident on the wedding day. This Americana style is created with Scotch & Soda soft red dress shirt and vest. With a rugged, hard-working history, Red Wing leather shoes are the perfect complement to the real Montana Man.
VEST , SHIRT - Scotch & Soda: scotch-soda.com | PANTS - Elements: us.elementbrand.com| BELT - Brick Bound: brickbound.com | SUNGLASSES - Vonzipper: us.vonzipper.com
BLUE JEAN BEAU
Jeans are becoming the new slacks for men in the Rockies. A great blue jean, classic white Scotch & Soda dress shirt and Jachs New York blazer can bring the wow factor to any outdoor wedding. Pop in a patterned pocket square and your groom is set!
BLAZER - Jachs New York: jachny.com | POCKET SQUARE AND JEANS - Scotch & Soda: scotch-soda.com | BELT - Brick Bound: brickbound.com